Hailey Bieber Is 'Frustrated' About Husband Justin Bieber's 'Possessive' Fans!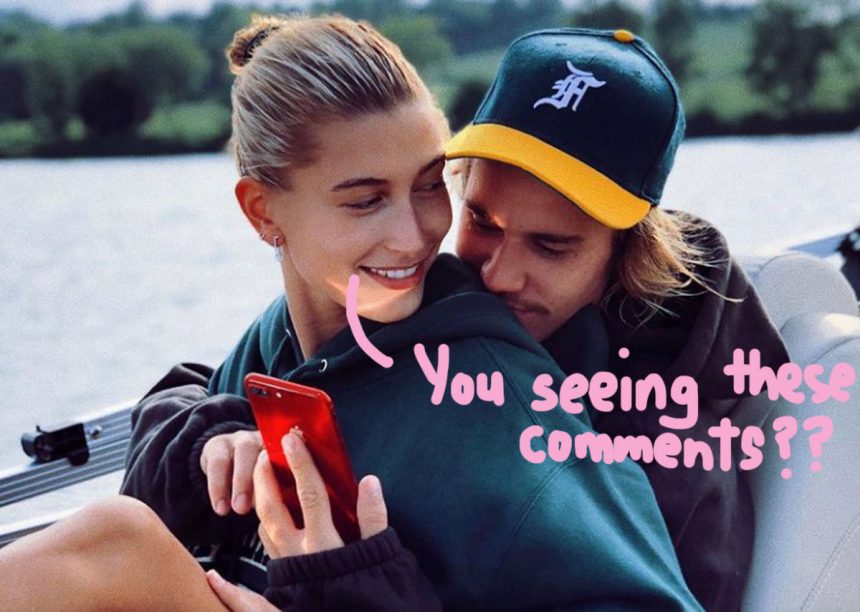 To be honest, these opinions will probably lead to more trolling, but we respect her boldness!!
This week, Hailey Bieber opened up to Cosmopolitan about her relationship with husband Justin Bieber — and the relentless trolls that slam their marriage on a daily basis.
Related: Justin Bieber Is Completely Unbothered By Hailey And Shawn Mendes' Former Fling!
The comments began following their whirlwind courtship — in May 2018 they got back together, became engaged in July, and tied the knot in September.
We know.
The model, who seems to have a good head on her shoulders about the unnecessary harassment, shared:
"The problem too is kids become possessive over people and feel like if they think they're hurt, they feel hurt for them and they're hurt too, or whatever it is. They just think they know these people who are famous because their life is so exposed. And that's what gets me, I think, the most frustrated."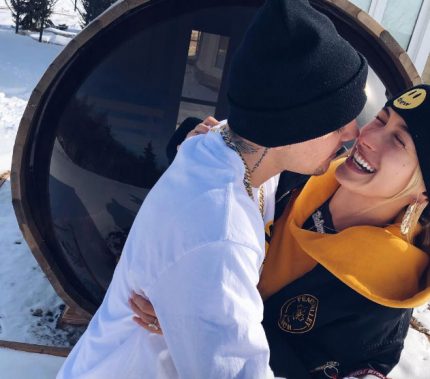 She continued with some very real truths for fans (and enemies, tbh):
"I'm like, you actually don't know me. You don't know him. You don't know her, you don't know these people for real. What's really weird to me is they create scenarios in their head of what they think is happening or what they think should happen, and I'm just like, 'This is just so dumb. It's so dumb.'"
Related: How Justin Bieber Is Staying Away From Selena Gomez To Be Loyal To Hailey
Her self-solution to all of this is NOT reading the comments, which have proven to be nothing but toxic:
"I've found that I got to a place where I don't read the comments. People can just be mean, and I feel like if you don't want it to get to you, then don't read it and allow it to affect your soul. You still care to a certain extent. You really have to train your brain to be like, 'OK, why do I even care?' I don't know these people, they don't know me, they're not a part of my life or relationship."
She also deletes Instagram periodically:
"Sometimes I delete Instagram for a couple days at a time, which is really nice. I've done that when I've felt like I really couldn't handle what people were saying or it was like what I was looking at was unavoidable."
Honestly, she seems really down to earth and "gets" the whole fame thing.
Hailey is definitely a good influence on Justin who's been struggling a lot lately. He opened up to fans recently and shared:
"Just wanted to keep you guys updated a little bit hopefully what I'm going through will resonate with you guys. Been struggling a lot. Just feeling super disconnected and weird.. I always bounce back so I'm not worried just wanted to reach out and ask for your guys to pray for me. God is faithful and ur prayers really work thanks .. the most human season I've ever been in facing my stuff head on…"
So we guess staying off social media is a great idea on both of their parts! What are your thoughts on trolling celebs??
Share your questions and concerns in the comments (below)!
[Image via Hailey Bieber/Instagram]
Mar 22, 2019 6:45am PDT