Happily never after…
During their pursuit of a fairy tale ending, lots of celebrity relationships sadly came to an end in 2021! Like, a LOT a lot!
From quick flings to love that ultimately couldn't overcome years of obstacles (and cheating scandals!), so many relationships fizzled and burned this year. While many of these splits are sad AF, at least it's a reminder that even Hollywood's finest realize that sometimes to grow into a better you, you've got to leave behind your other half!
Take a moment to reflect on the love lost (below)…
Jennifer Lopez & Alex Rodriguez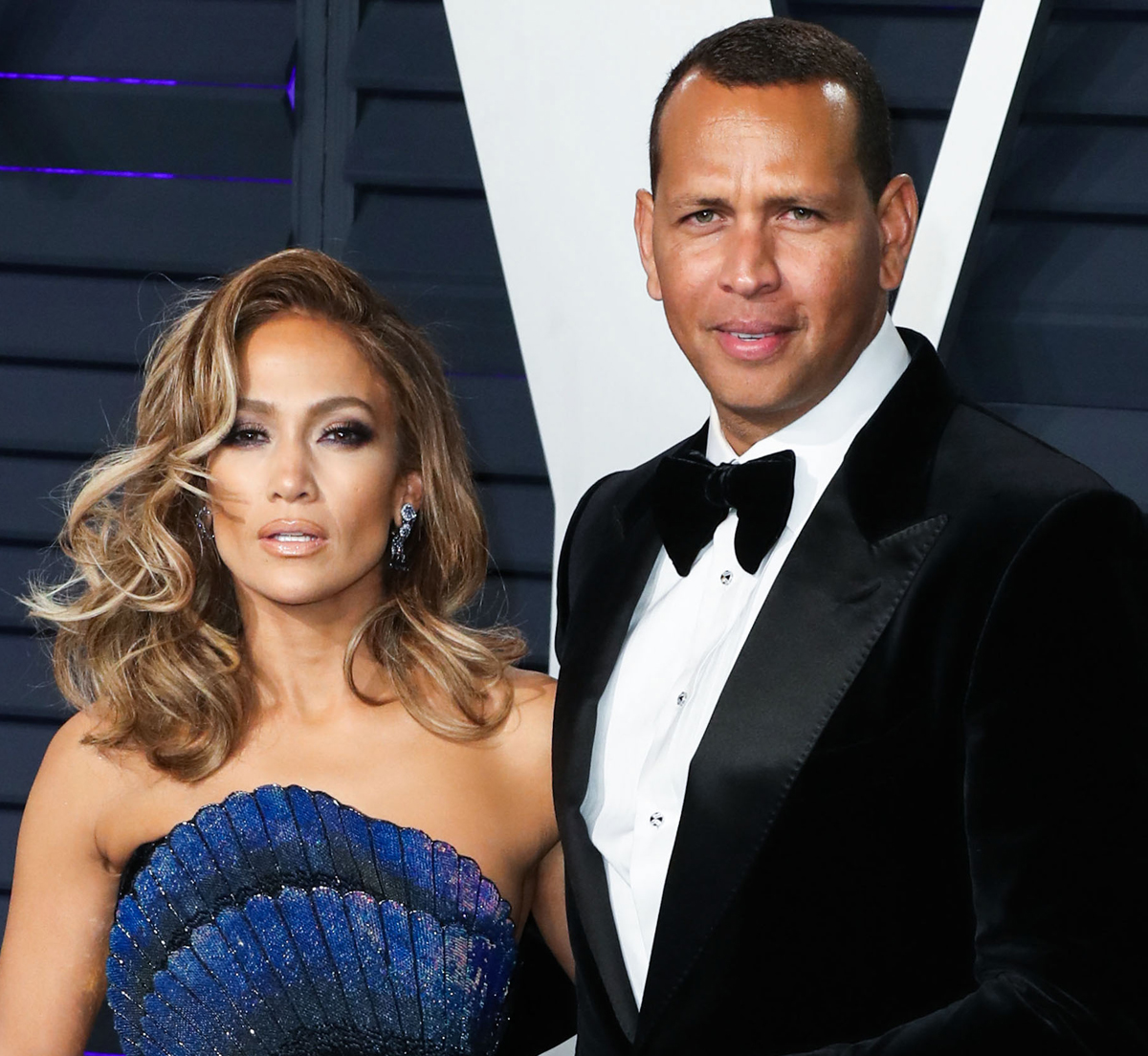 It was inevitable. Jennifer Lopez and Alex Rodriguez called off their engagement in April after J.Lo came to the conclusion she just couldn't fully "trust" the former MLB player. We started to see the end of this love story when rumors of a cheating scandal between A-Rod and Southern Charm star Madison LeCroy sparked earlier in the year. But despite the news of the pre-mature split, the couple gave their romance a valiant effort in hopes of keeping their close-knit family together. Alas, it wasn't enough.
In a joint statement shared exclusively with Today, the former couple announced:
"We have realized we are better as friends and look forward to remaining so. We will continue to work together and support each other on our shared businesses and projects. We wish the best for each other and one another's children. Out of respect for them, the only other comment we have is to say is thank you to everyone who has sent kind words and support."
The four teenage kids wrapped up in this breakup took the brunt of the split, having to say goodbye to their new "best friends." Sad! Hopefully, the exes truly can remain kind to one another as they continue to share properties across the country and are partners on multiple business ventures.
Kim Kardashian & Kanye West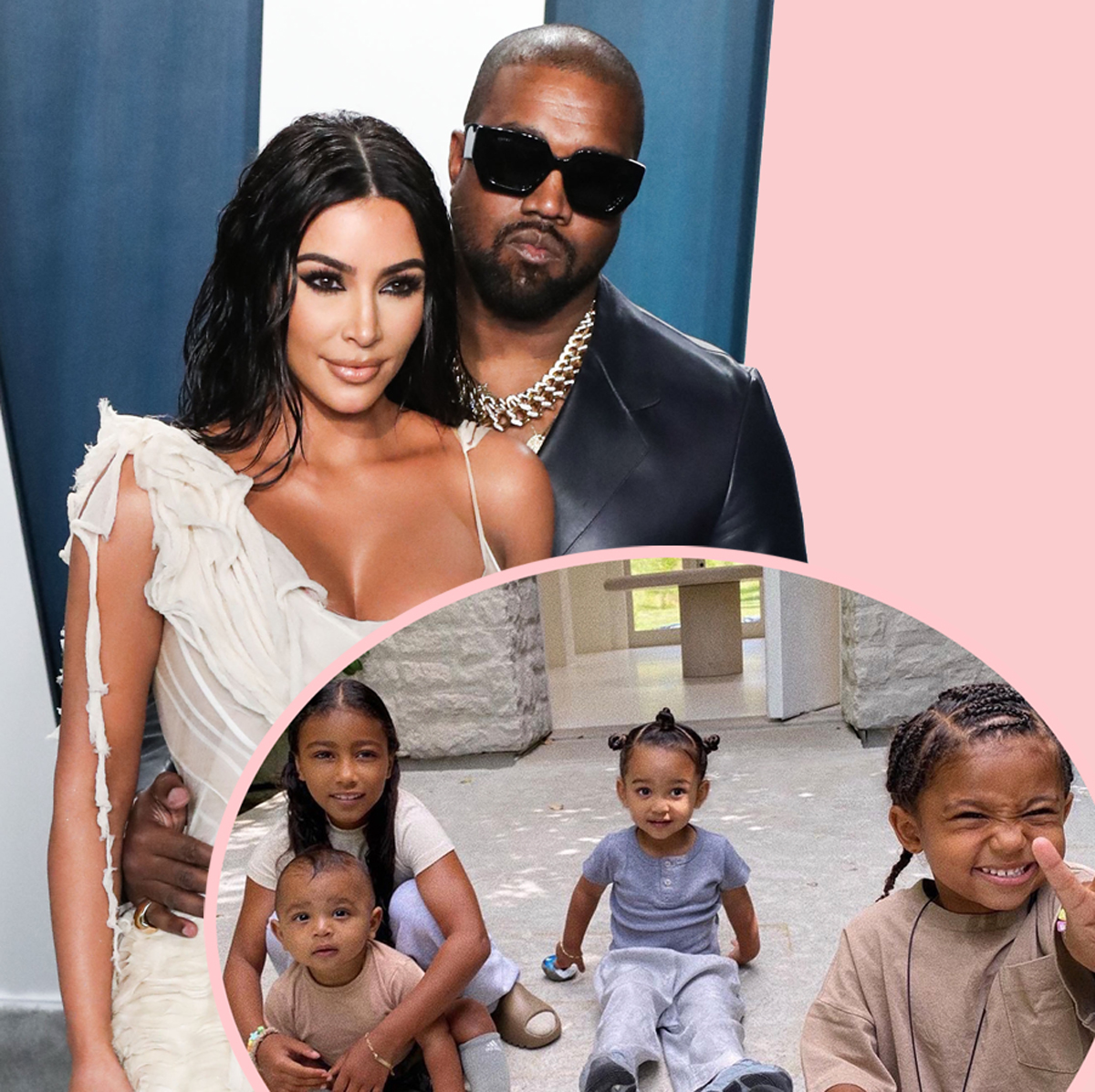 #Kimye no more. Kim Kardashian and Kanye West called it quits after a very contentious few months. In February, the KUWTK star finally pulled the plug and filed for divorce. The A-listers previously married in May 2019 and share four kids together — North, 8, Saint, 5, Chicago, 3, and Psalm, 2.
The relationship had been struggling for a while, especially after the musician's failed presidential campaign (during which he said a lot of very damning things about his own family). Around the same time, the rapper was also dealing with mental health struggles. After Kim's filing, a source told Us Weekly:
"This really was done amicably. The filing wasn't a surprise to either of them; both knew it was coming. There is no one person who is exiting the marriage. They both just grew apart from each other. They both wanted to make the marriage work — that's why they put this off for so long."
Both celebs proved to be committed to their family by asking for joint custody. To keep the divorce discussions out of the headlines, the designer and SKIMS founder plan to work with their teams privately to come to an agreement on custody (and other settlements) before ultimately seeking approval from court. Keeping it classy for the kids!
Jana Kramer & Mike Caussin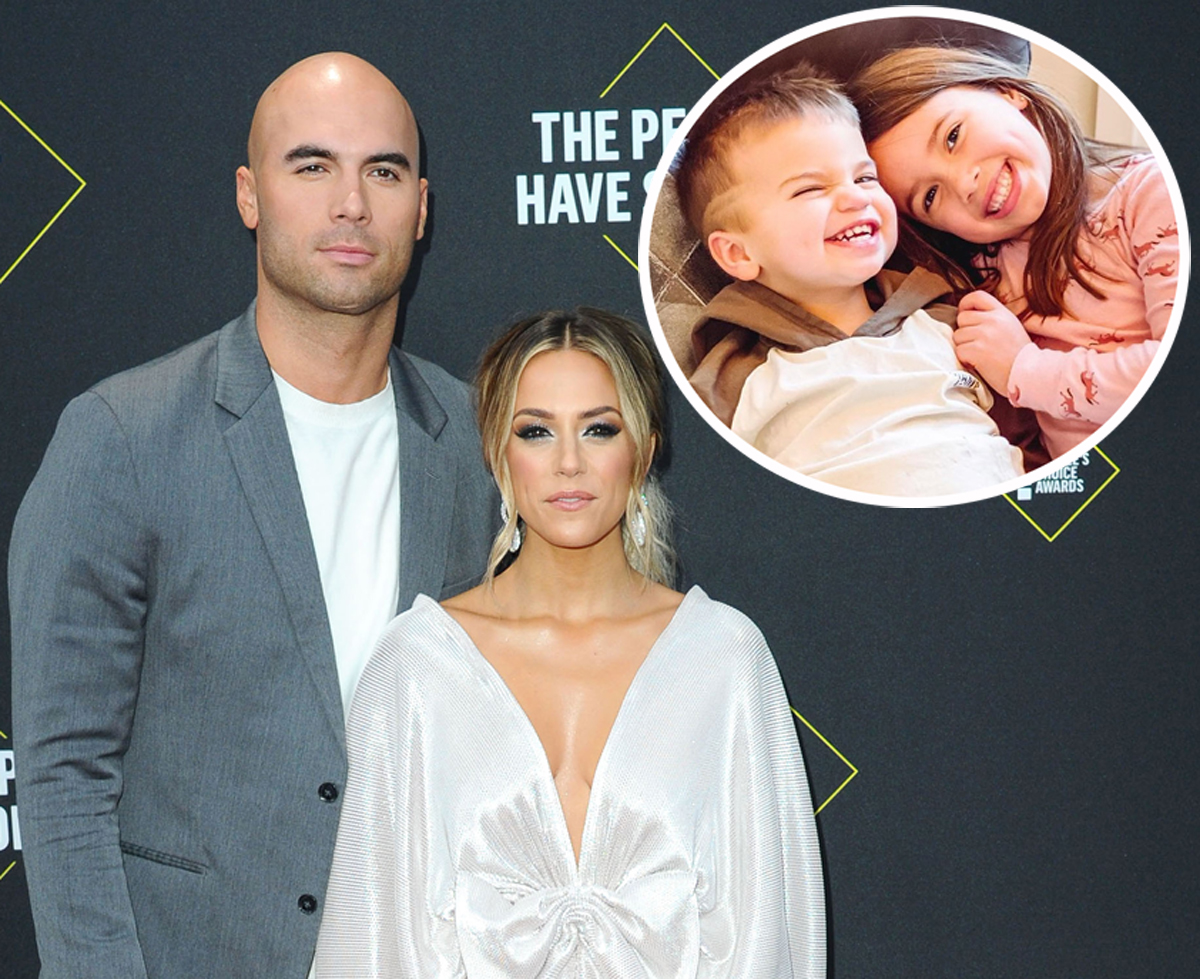 The Good Fight is over! Jana Kramer filed for divorce from Mike Caussin on April 21 after nearly six years of marriage! But things within this relationship were never easy — the former football player admitted to having a sex addiction in 2019, which he had sought treatment for after the couple split in 2016 (after he was caught cheating).
Eager to remain a couple for their kids — Jolie Rae, 5, and Jace Joseph, 2 — the One Tree Hill alum gave him chance after chance after chance to prove his loyalty, but ultimately, when she discovered he'd cheated again while she was recovering from breast implant surgery, enough was enough! The 37-year-old country crooner released a statement on Instagram, saying:
"'It's time.' As I try to make sense of a reality I never wanted to believe could be possible again, those words have now become a reality. I've fought y'all. I've loved hard. I've forgiven. I've put the work in. I've given everything I have, and now I have nothing else to give. Please know that I still believe wholeheartedly in marriage, love, and rebuilding. I just can't fight any longer. It's time to heal. Thank you for all the love, heart, and support, in many ways you have fought on this journey alongside me, and for that I am grateful."
Jana seemed hopeful about the future, sharing motivational messages to IG followers days after the announcement. Though even the couple's closest friends were "shocked" to learn of the breakup, so clearly the repeated infidelity was something no one saw coming…
Zac Efron & Vanessa Valladares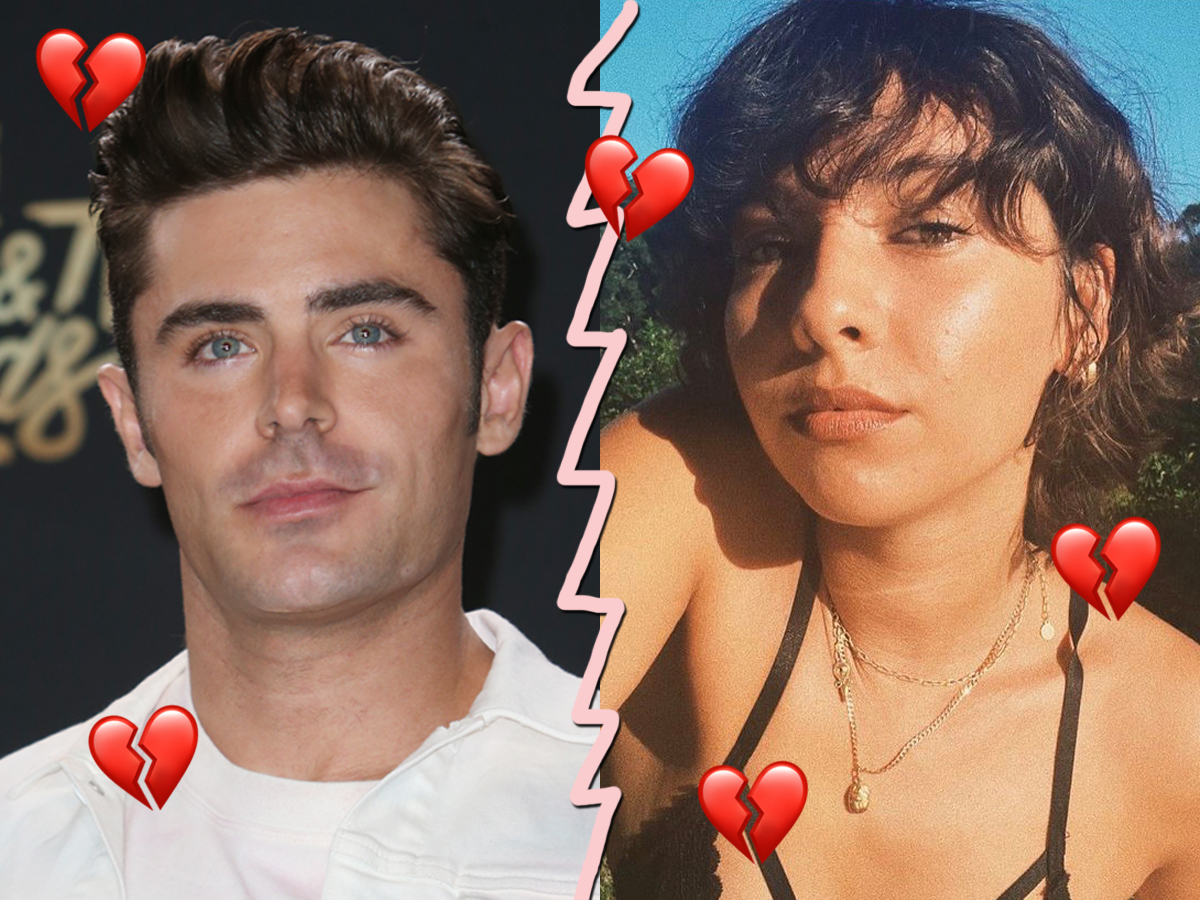 It was a romance taken straight out of a fan fiction novel. After Zac Efron and Vanessa Valladares met while the 25-year-old was working as a waitress at Byron Bay's General Store café Down Under, the couple quickly grew hot and heavy. Shortly after getting together, Valladares moved in with the Disney Channel alum and the pair were reportedly planning to settle down in Australia for good!
But after nine months of dating, the actor called it quits — supposedly over his now-ex GF's potential involvement with a new reality series! The upcoming Netflix show Byron Baes was a hot topic on the island, with many (including the Mayor) wanting production to shut down. Seemingly because of all this fuss, an insider told DailyMail.com the pair "100 per cent split," adding:
"[Zac's] a very good person who wanted a genuine, normal, down-to-earth partner. Zac sent her home from the set [Down to Earth with Zac Efron] last week. There still may have been a chance. I'm sure the final nail in the coffin was him seeing the story of her being possibly on Byron Baes and the claims that he was helping her get on it."
But he could continue on with his own Netflix reality show?? Hmm… Clearly, things weren't meant to be with this relationship! Perhaps Vanessa's just aren't the High School Musical star's type after all. Just saying!!
Lucy Hale & Skeet Ulrich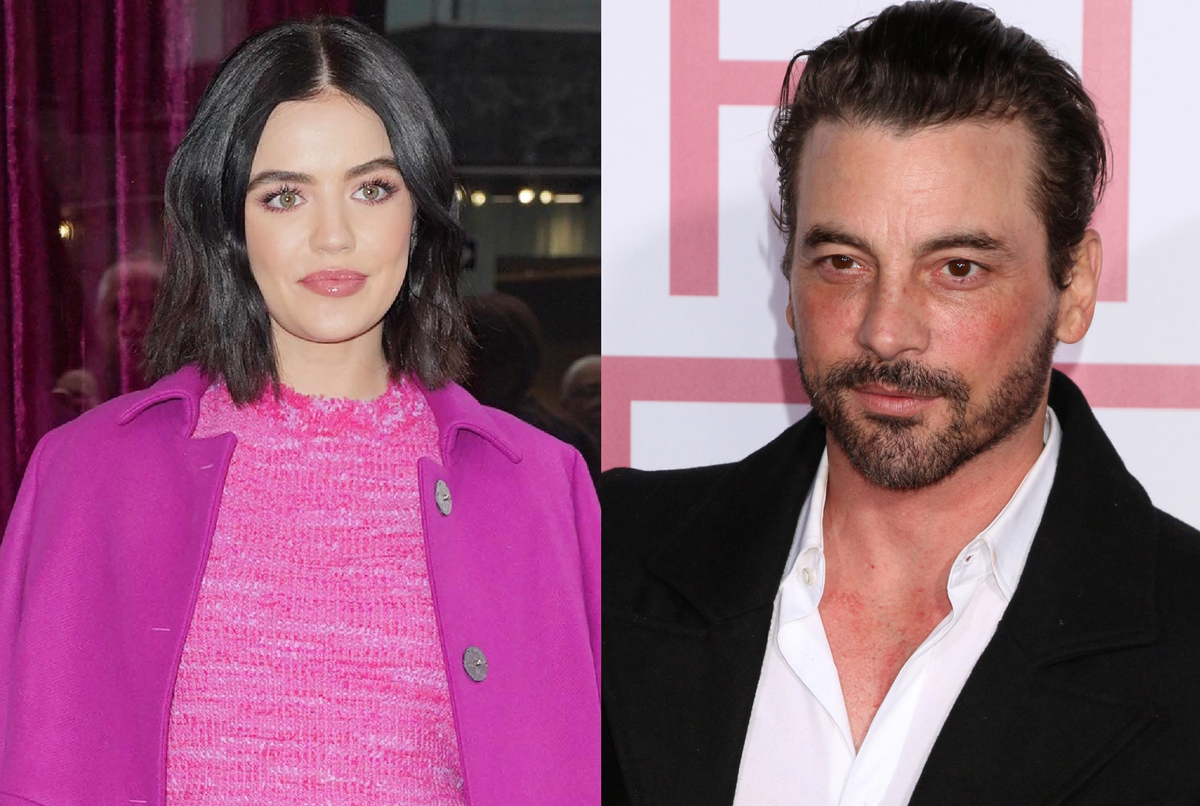 For a moment, Archie Comics fans saw a crossover they never expected to witness IRL when Lucy Hale (of Katy Keene) and Skeet Ulrich (of Riverdale) coupled up! The 32-year-old and 51-year-old actors were first rumored to be together in February when they were caught flaunting some serious PDA at an outdoor eatery in LA. And while the 20 year age difference was a turn-off to many people, The CW stars apparently didn't mind at all!
But after just a month of going steady, the Law & Order: LA alum and the Pretty Little Liar called it quits — on good terms though! A source told E! News:
"Her and Skeet had a very brief romance and were seeing each other for about a month, but aren't dating. They are still friendly and in touch, but it's nothing serious. They aren't consistently seeing each other, and Lucy is focusing on herself right now. She's very much single but thinks Skeet is a great guy."
Welp, as Jughead Jones would say, "stranger things have happened." At least they gave it a try!
Ashley Benson & G-Eazy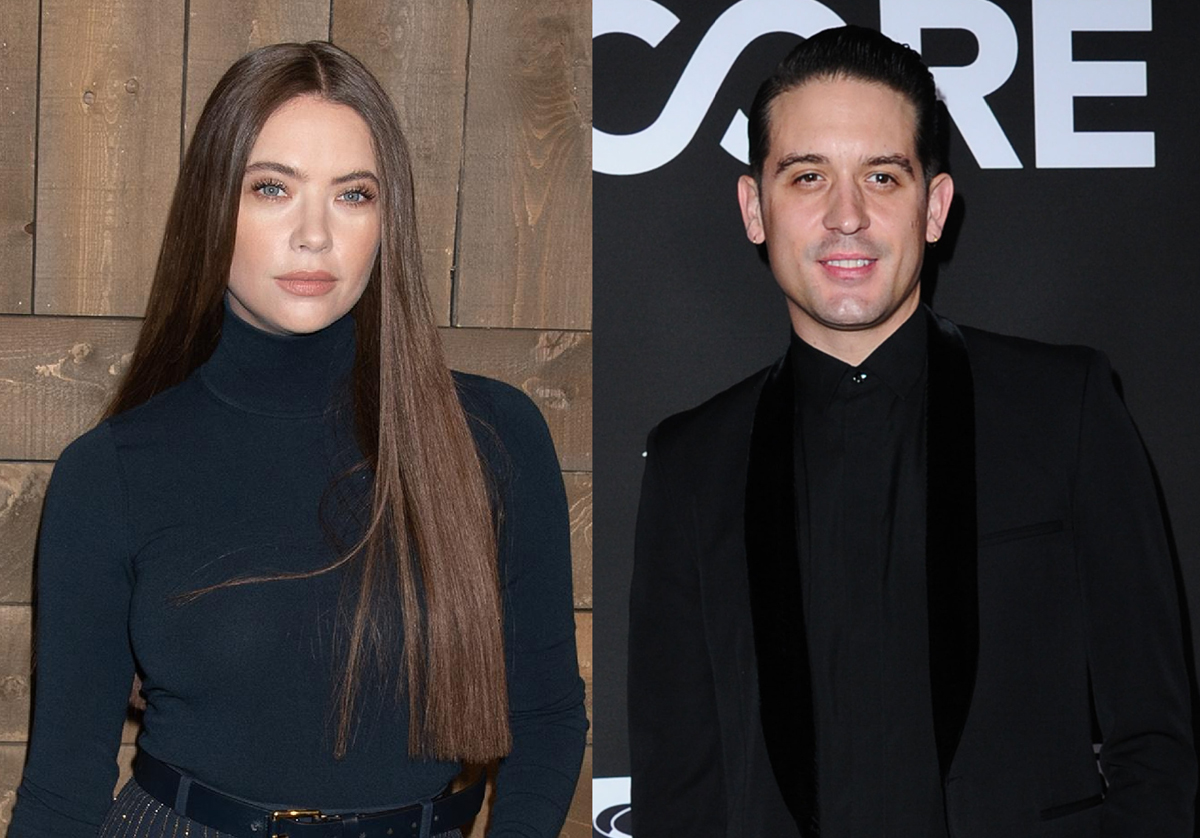 Ashley Benson and G-Eazy called it quits after less than a year of dating! The breakup news dropped in February, with an E! News source later explaining the actress and rapper "had been fighting a lot." While the "vibe [had] just been off" between the duo, the Pretty Little Liars lead also had some major trust issues when it came to the musician (born Gerald Earl Gillum), an insider noting:
"[He] was flirting with several girls in public."
Yup — that's a solid reason for calling the romance off! It did look like the couple might be reconsidering their split in April when Ashley shared a cryptic message to IG. Other sources even confirmed to the same outlet that while she "doesn't fully trust him," the exes were talking again! So, who knows, perhaps it wasn't heartbreak after all?
Rebel Wilson & Jacob Busch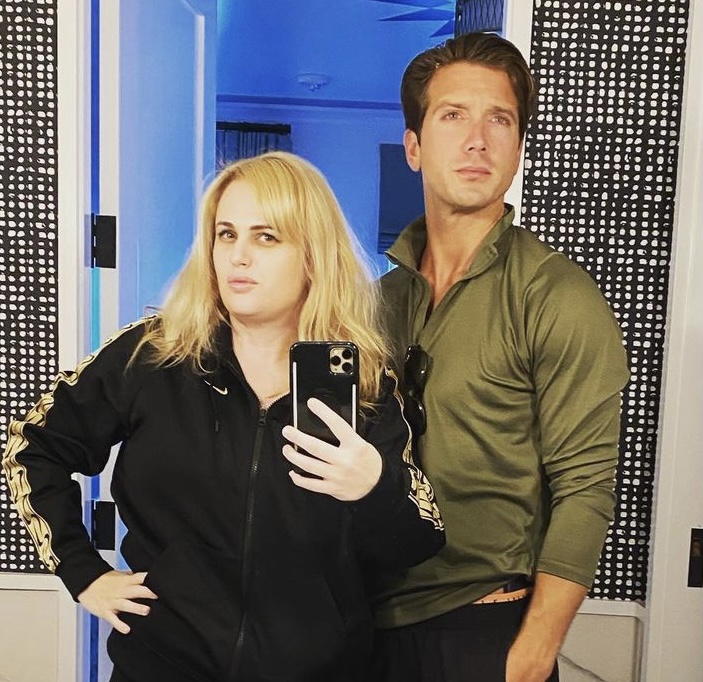 Rebel Wilson and her businessman boyfriend Jacob Busch (who also just happens to be the heir to the Anheuser-Busch fortune) broke up in early February, four months after going public with their relationship.
While it's unclear how long they were coupled up, the duo was first spotted together at Prince Albert's Planetary Health Gala in Monaco back in September 2020. Quickly, the actress began flaunting her love life on IG, before finally ending the relationship. Better as friends, the exes seemed to leave things on good terms, a source told E! News at the time:
"There wasn't one incident that really happened to end things, the relationship just ran it's [sic] course and fizzled out. They had a great time together and remain good friends."
Not all good things are meant to last forever, right? That's the case here, we suppose!
Bill & Melinda Gates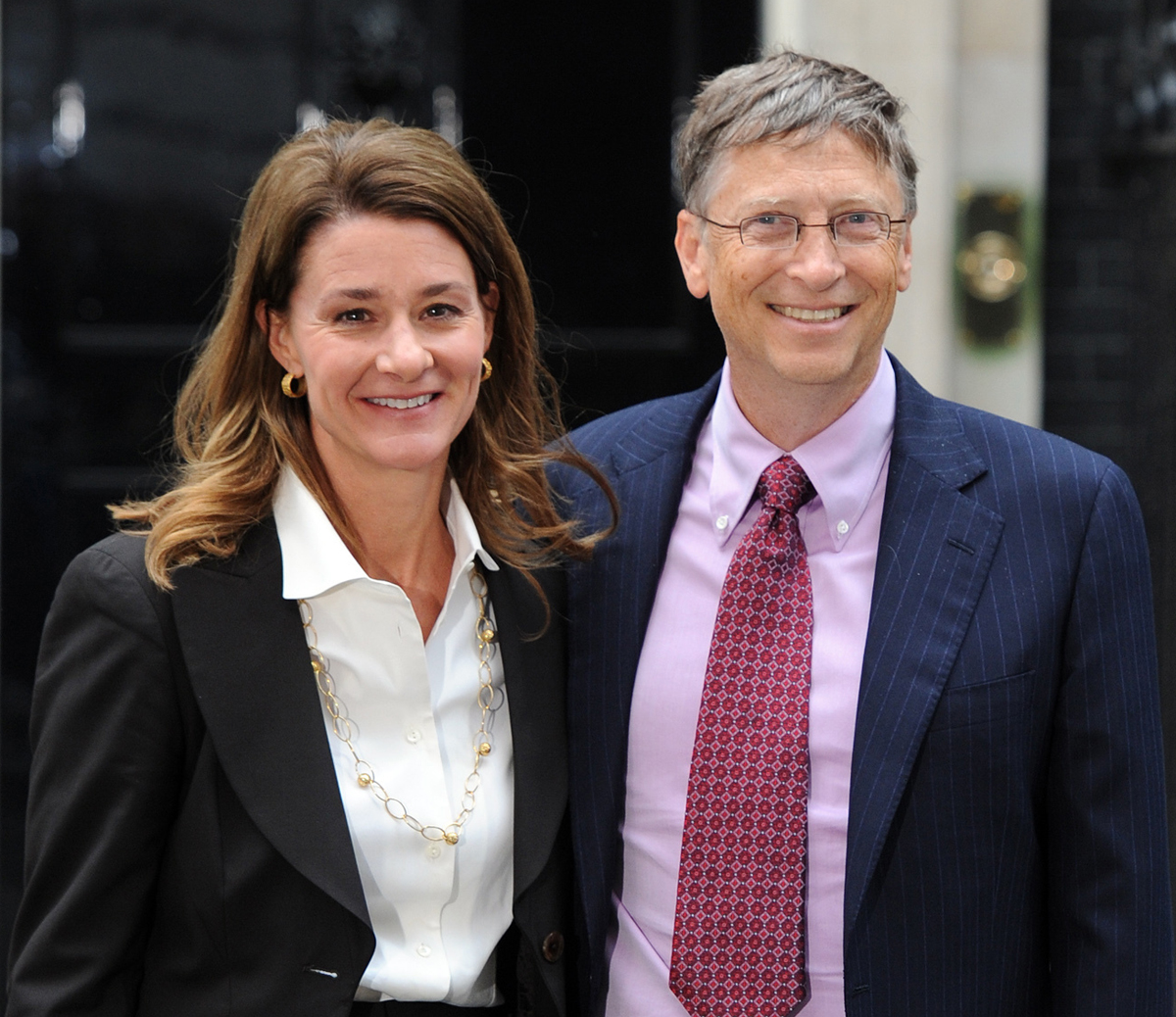 Bill and Melinda Gates made the SHOCKING announcement of their divorce on May 3! Releasing a joint statement to Twitter, the couple called off their marriage of 27 years, saying:
"After a great deal of thought and a lot of work on our relationship, we have made the decision to end our marriage. We have raised three incredible children and built a foundation that works all over the world to enable all people to lead healthy, productive lives. We continue to share a belief in that mission and will continue our work together at the foundation, but we no longer believe we can grow together as a couple in this next phase of our lives. We ask for space and privacy for our family as we begin to navigate this new life."
The philanthropists actually signed a "separation document" when they got married (given Bill was already making big bucks as the CEO of Microsoft), and when Melinda filed for divorce, she asked a judge to honor that contract. BUT, because the Cali residents do not have a prenuptial agreement, the split is bound to be mind-boggling expensive!
It remains unclear just what went down behind the scenes, but as is often the case with divorces, the kids have taken Melinda's side in the matter. TMZ sources report the adult kids "were furious at Bill for various things they claim he had done." Bill and Melinda will apparently still work at their foundation together, so it makes us wonder what the final straw was after such a committed work life and personal relationship!?
Braunwyn Windham-Burke & Kris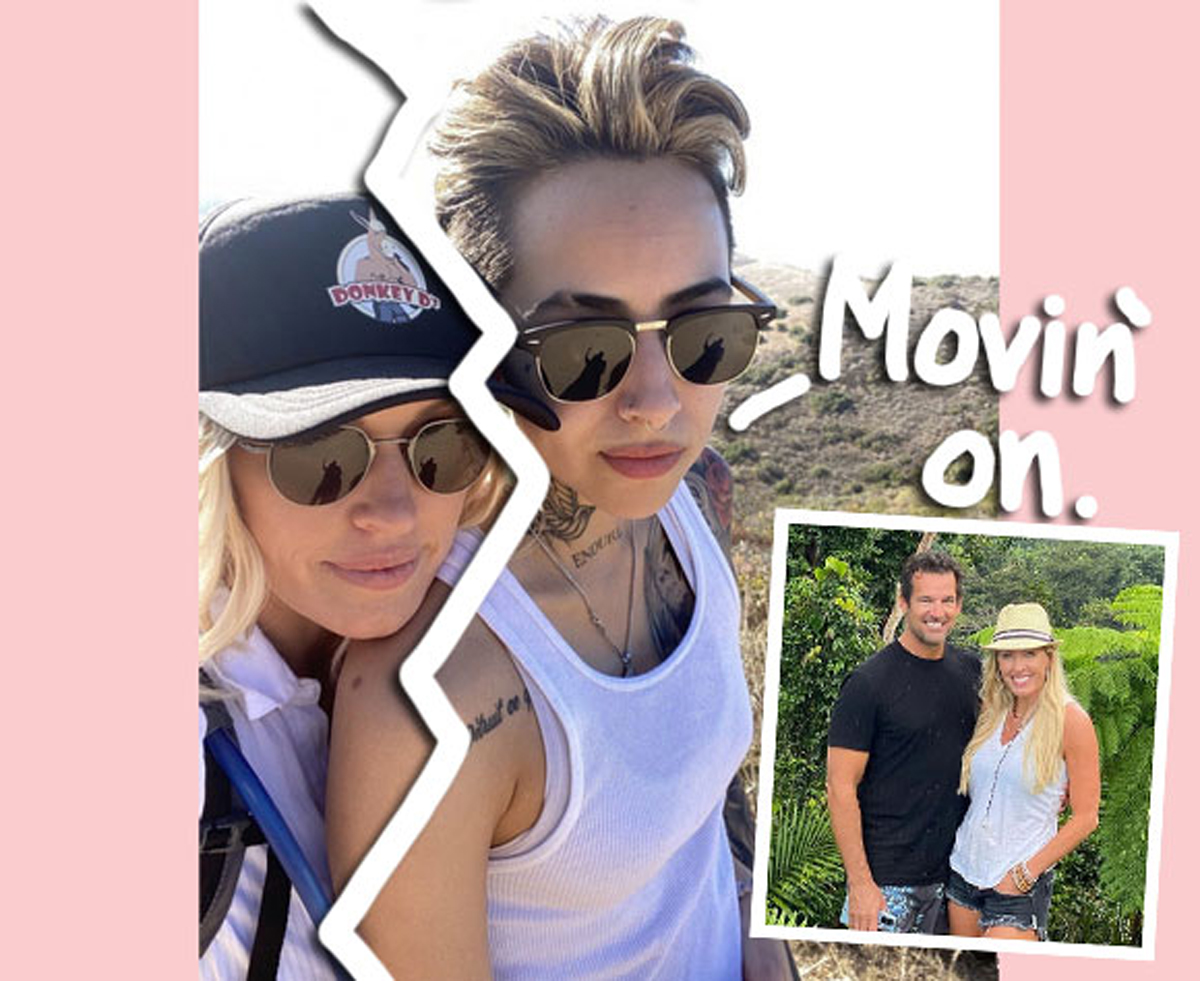 Real Housewives Of Orange County star Braunwyn Windham-Burke and her girlfriend Kris split in the spring, but the news wasn't leaked until well after the couple had already parted ways!  A source told People the breakup was due to commitment issues, elaborating:
"Kris broke up with Braunwyn well over a month ago. Braunwyn understood. They were at two very different places in their lives and Kris wanted more of a commitment than Braunwyn was able to give, so it was better to part ways. They're still friendly, and each want the best for the other."
No surprise there — the mother of seven hasn't wanted to divorce her hubby Sean Burke, even after coming out as lesbian! Perhaps she's not in the state of mind to really commit fully to another half! Raising that many kids alone could keep someone busy for a lifetime!
Larsa Pippen & Malik Beasley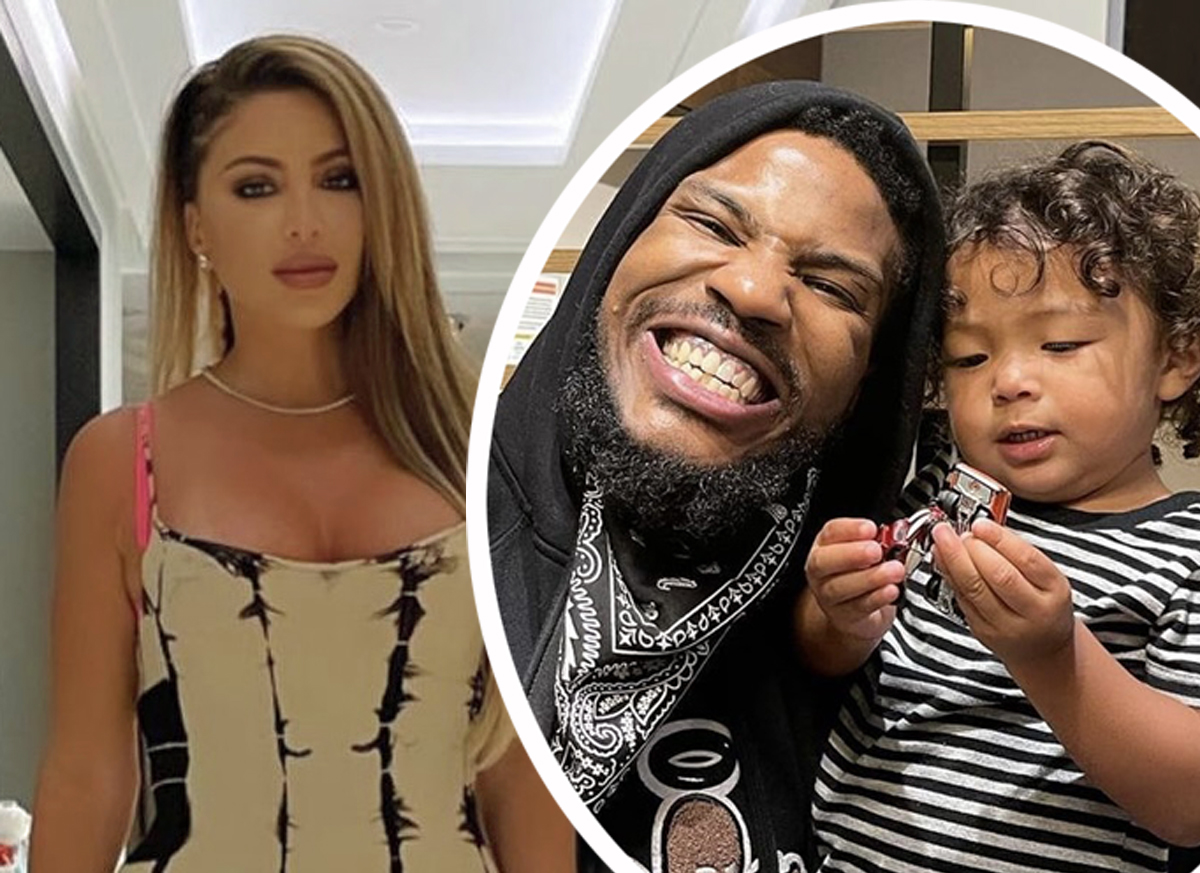 Yikes… After cutting ties with his wife Montana Yao and potentially risking his relationship with son Makai (above) for none other than Scottie Pippen's estranged wife, Larsa Pippen, basketball player Malik Beasley is back on the market after only a few months of a PDA-filled fling. Yeah, not a great look.
As you'll recall, the exes first caught attention when pics of them holding hands in a Miami mall went viral. Naturally, the 46-year-old tried to deny those headlines big time — because she was with a married man!! — but given how "blindsided" Montana was, the rumors certainly didn't die down.
By early May, it was revealed by Us Weekly that while the former couple may still be "in communication," they had long since parted ways! And their downfall traces all the way back to Valentine's Day, when the duo so romantically decided to separate. Just what every girl wants on the special day!
A source also dished that the 24-year-old's divorce drama was the real cause for the split, revealing:
"Larsa decided to distance herself from the drama. He was going through a lot and the timing wasn't right. Many people assumed it was serious when in fact it was not."
Rough! Looks like it wasn't love after all…
Aaddison Rae & Bryce Hall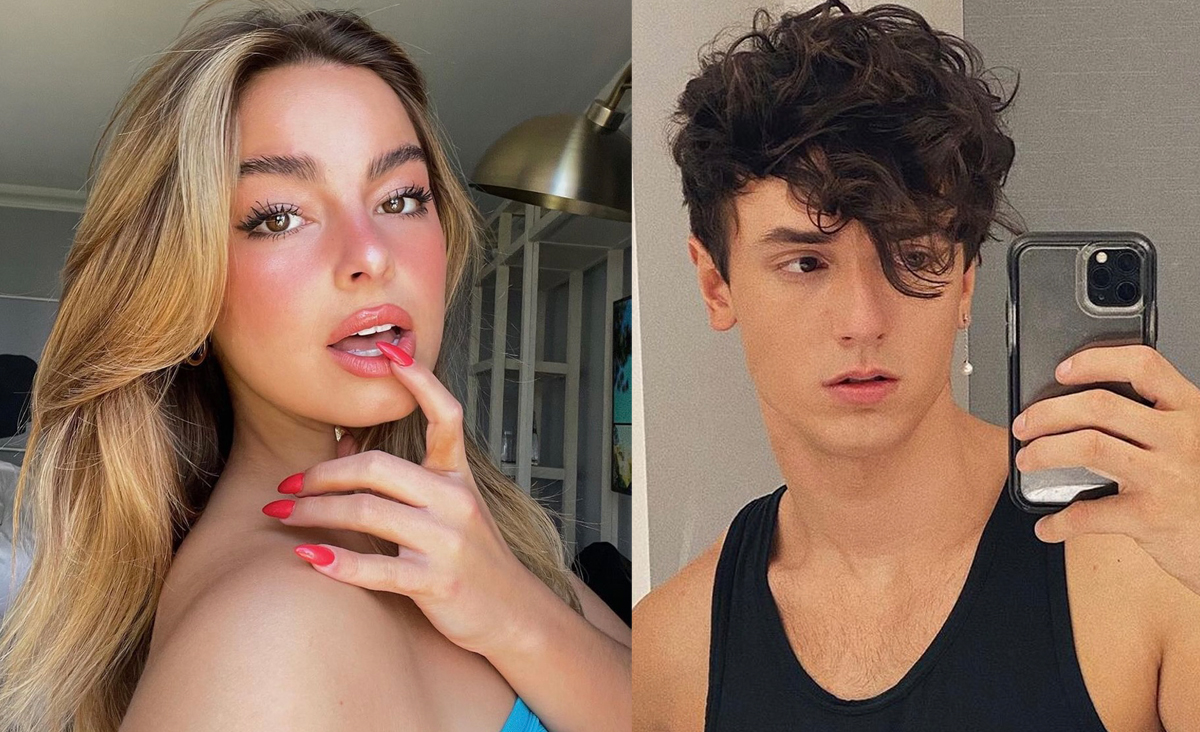 Turns out Addison Rae wasn't all that Obsessed with Bryce Hall! The He's All That lead split with the TikToker in late March after the 21-year-old content creator was allegedly caught in Las Vegas with another woman! While Bryce insisted nothing happened, Addison asked for "privacy," before a source later confirmed to Us:
"Addison broke up with Bryce. She feels that he has a lot of growing up to do and that he brings too much drama into her life."
LOLz!! Just calling the boy out for his childish ways! That's what you get when you allegedly mess around with other women!
Kelly Mi Li & Andrew Gray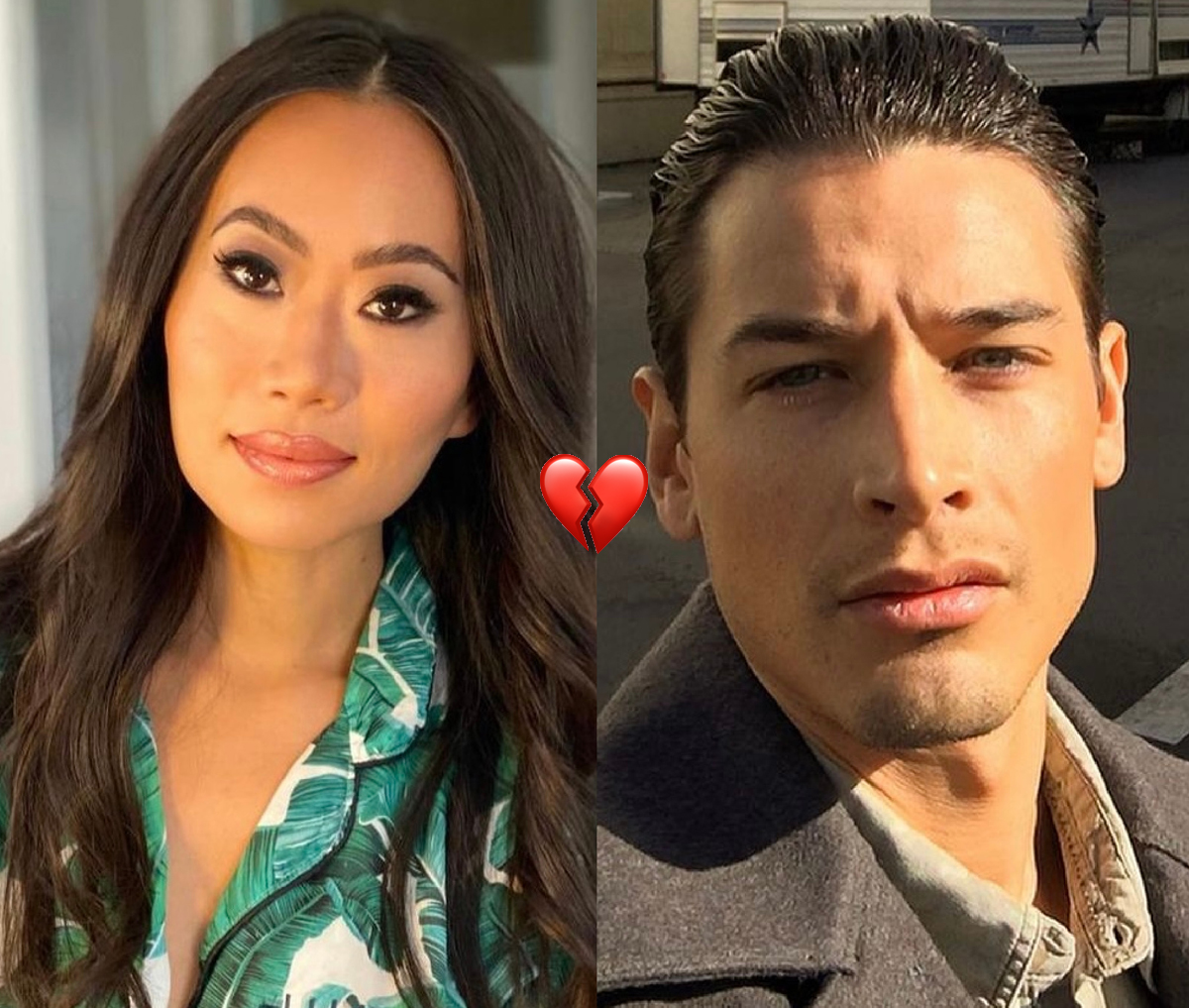 Bling Empire's Kelly Mi Li broke up with her boyfriend, Power Ranger star Andrew Gray! The couple's relationship drama was documented heavily in the Netflix reality series, even showing the now-exes go through a rough patch when Kelly asked the actor to move out!
Despite having a bit of an on-again-off-again romance in the show, Kelly was very sure of herself when announcing the breakup on Instagram, sharing:
"Over the past 5 and half years, Andrew and I have shared some incredible times together. I have a tremendous amount of respect and love for him and will always cherish the memories we made. However, we have made the difficult decision to officially separate at this point in our lives. We are both so grateful to have experienced a relationship that allowed us to grow and learn so much. Moving forward, Andrew and I plan to continue working on becoming the best versions of ourselves individually. We want to express our appreciation for your continued support and thank you for allowing us to share our journey. We kindly ask for you to respect our privacy during this time of transition."
After that long together, this definitely couldn't have been an easy situation.
Ben Affleck & Ana De Armas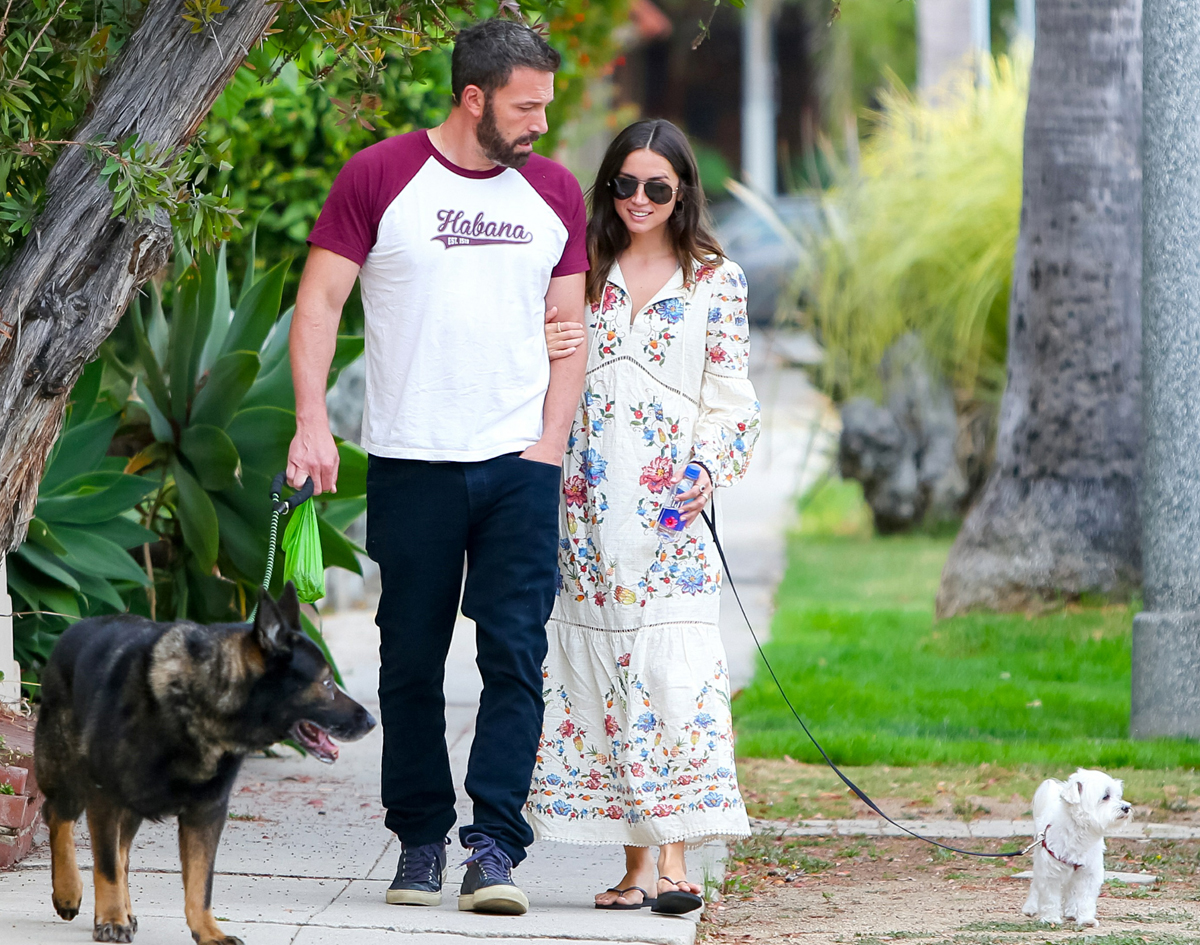 After nearly a year and a half of dating, Ben Affleck and Ana De Armas broke up — and, boy, was it dramatic! After meeting and falling in love on the set of Deep Water, the former couple were often spotted together walking their dogs and out on the town. It led many fans to wonder if the two would take the next step (we mean, they were already living together), but — NOPE!
The Knives Out star "broke it off" because "the relationship was complicated," according to a source who spoke with People. Not only that, the split apparently happened over the phone! Can you imagine? Honestly, kinda harsh! It seems they just couldn't meet eye-to-eye on the future, as another insider shared:
"They have had numerous discussions about their future and they decided together to break up."
Totally not butthurt about the breakup, Ben (?) was caught throwing a life-sized cutout of his ex in the trash just days after the split! LOLz!
Elliot Page & Emma Portner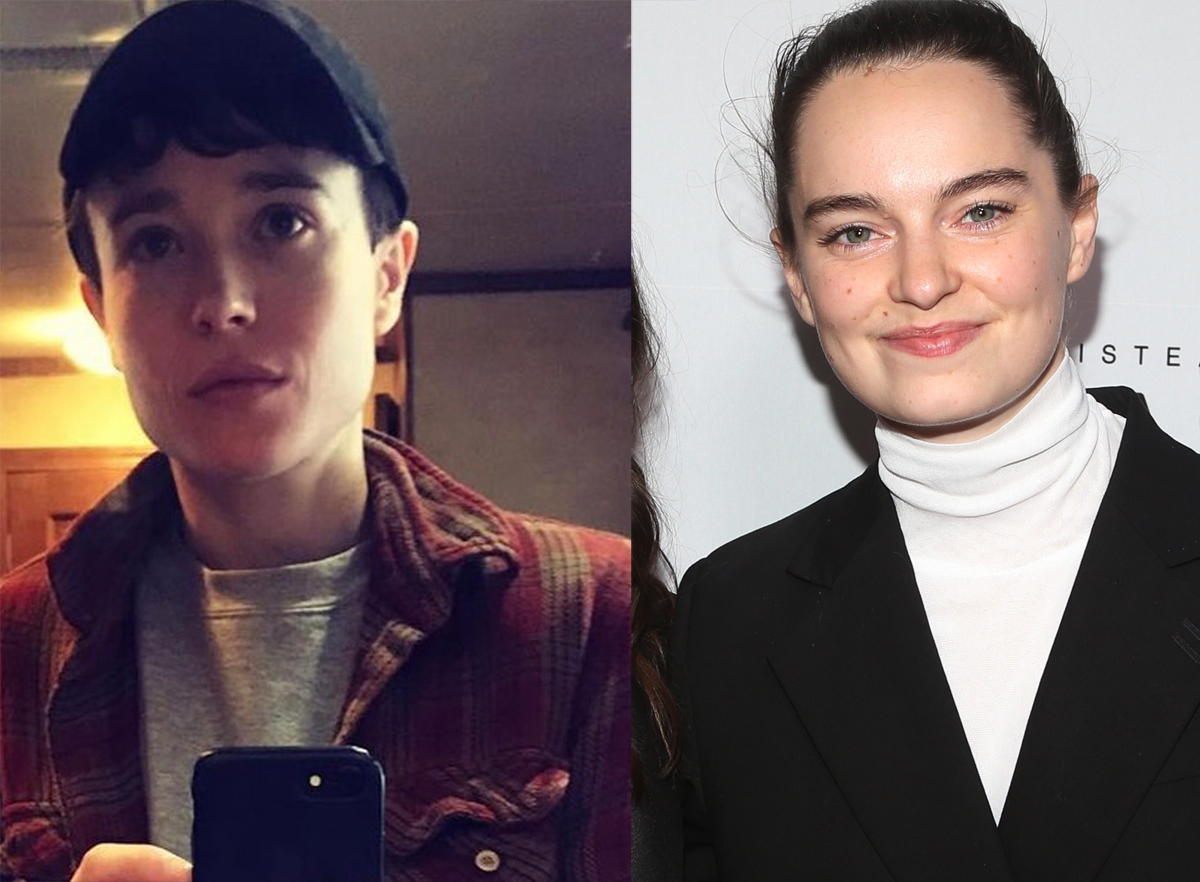 At the end of January, Elliot Page filed for a contested divorce from Emma Portner, after nearly two years of marriage. The pair were first linked beginning in the summer of 2017 when the Umbrella Academy lead began posting photos with the professional dancer. By January 2018, the couple tied the knot.
The separation news came just two months after Elliot came out as transgender, after previously identifying as lesbian. Sharing the update to Instagram, he wrote:
"I feel overwhelming gratitude for the incredible people who have supported me along this journey. I can't begin to express how remarkable it feels to finally love who I am enough to pursue my authentic self… My joy is real, but it is also fragile. The truth is, despite feeling profoundly happy right now and knowing how much privilege I carry, I am also scared. I love that I am trans, and I love that I am queer. And the more I hold myself close and fully embrace who I am, the more I dream, the more my heart grows and the more I thrive. To all trans people who deal with harassment, self-loathing, abuse and the threat of violence every day: I see you, I love you and I will do everything I can to change this world for the better. Thank you for reading this."
At the time, Emma stuck by his side, commenting:
"Elliot's existence is a gift in and of itself. Shine on sweet E. Love you so much."
She also combatted backlash over how she would label her sexuality now, telling followers:
"I hope you know my sexual preferences and gender identity are none of your business. For me to decide, thank you. Release your labels of me. I am as fluid as can be."
Sad to see this couple ultimately didn't last, though details on the divorce have remained private.
Joe Exotic & Dillon Passage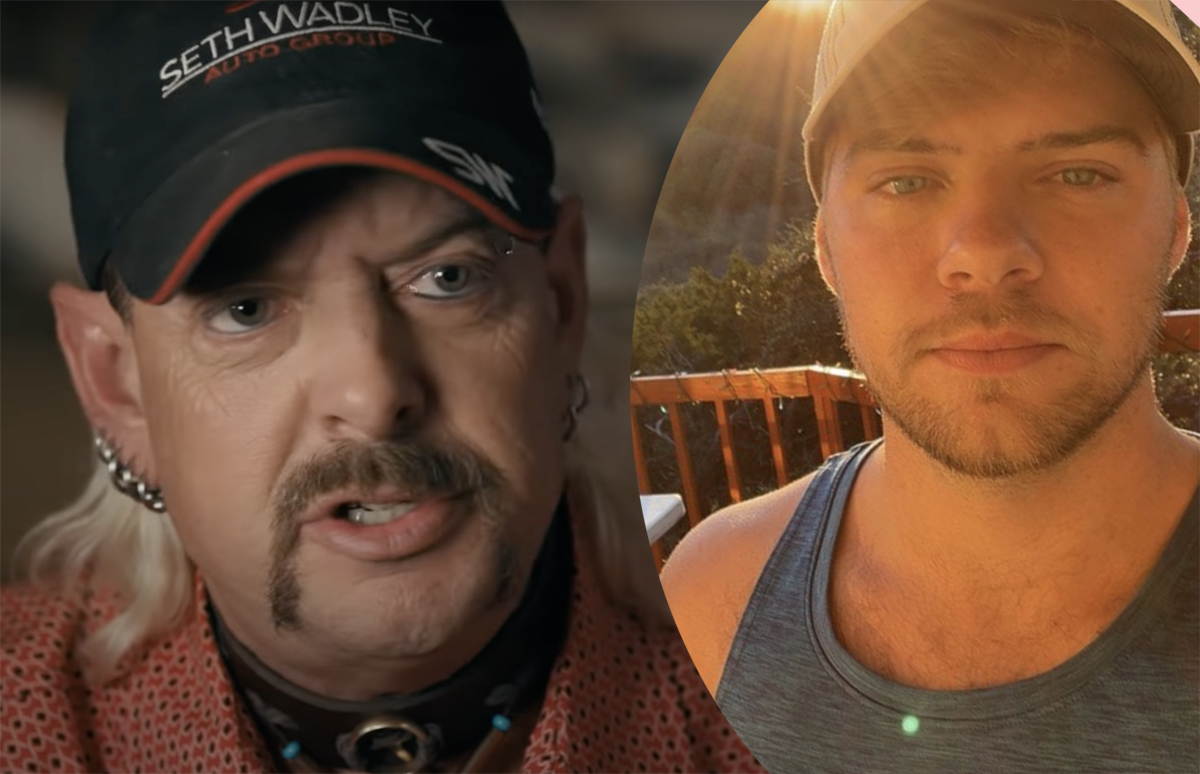 Joe Exotic and Dillon Passage rose to international fame when Netflix dropped Tiger King at the start of the pandemic. But shortly after it became a hit, Dillion made the shocking announcement he was planning to file for divorce from his hubby, who is currently serving a 22-year prison sentence. Via Instagram, the 26-year-old wrote:
"To answer the main question the public wants to know, yes, Joe and I are seeking a divorce. This wasn't an easy decision to make but Joe and I both understand that this situation isn't fair to either of us. It's something that neither of us were expecting but we are going to take it day by day. We are on good terms still and I hope it can stay that way. I will continue to have Joe in my life and do my best to support him while he undergoes further legal battles to better his situation."
A few days later, it was revealed that the couple had decided to hold off on any legal filings for now, but while they remain "on good terms" as friends, the animal lovers are evidently not together as a couple.
Chrishell Stause & Keo Motespe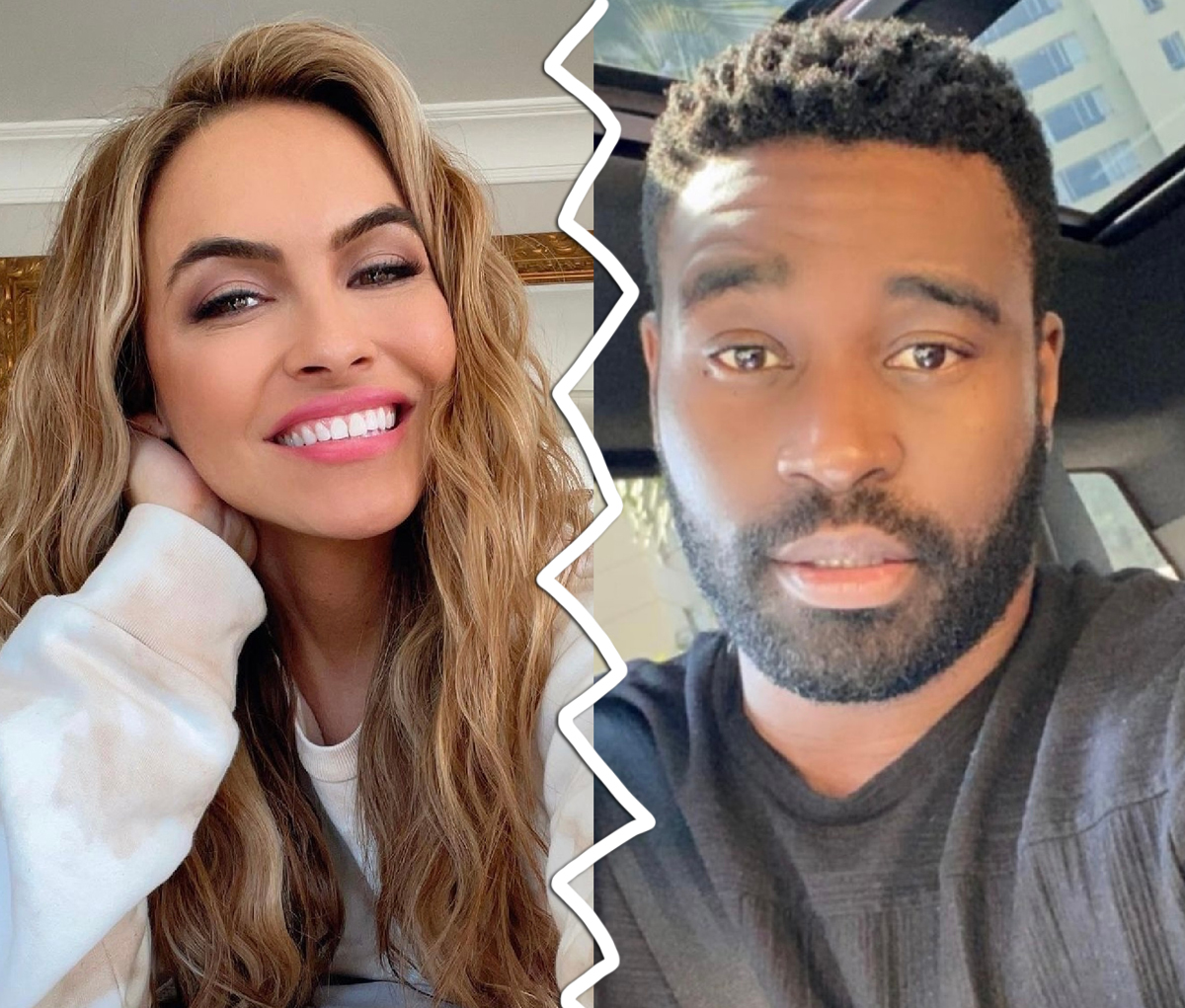 Selling Sunset's Chrishell Stause split with Dancing With The Stars pro Keo Motsepe in late February. The couple was first linked after Stause was voted off the ABC reality series. While they had different partners during the season, the sparks were always clear to viewers. According to Us Weekly, it was the real estate agent who was over the athlete after only three months of dating. An insider shared:
"She broke up with him earlier this week. There were multiple things that led to the breakup. Keo's super upset over this and still trying to process it."
While another source made it seem as if the breakup was more mutual, adding:
"They had a fun time together but in the end, decided it would be best if they part ways. They are still friendly and cordial. It wasn't a messy breakup, just wasn't the right fit or right timing."
Nothing wrong with having a little fun while it's convenient! Not every relationship is meant to last a lifetime.
Bri Stauss & Chris Watson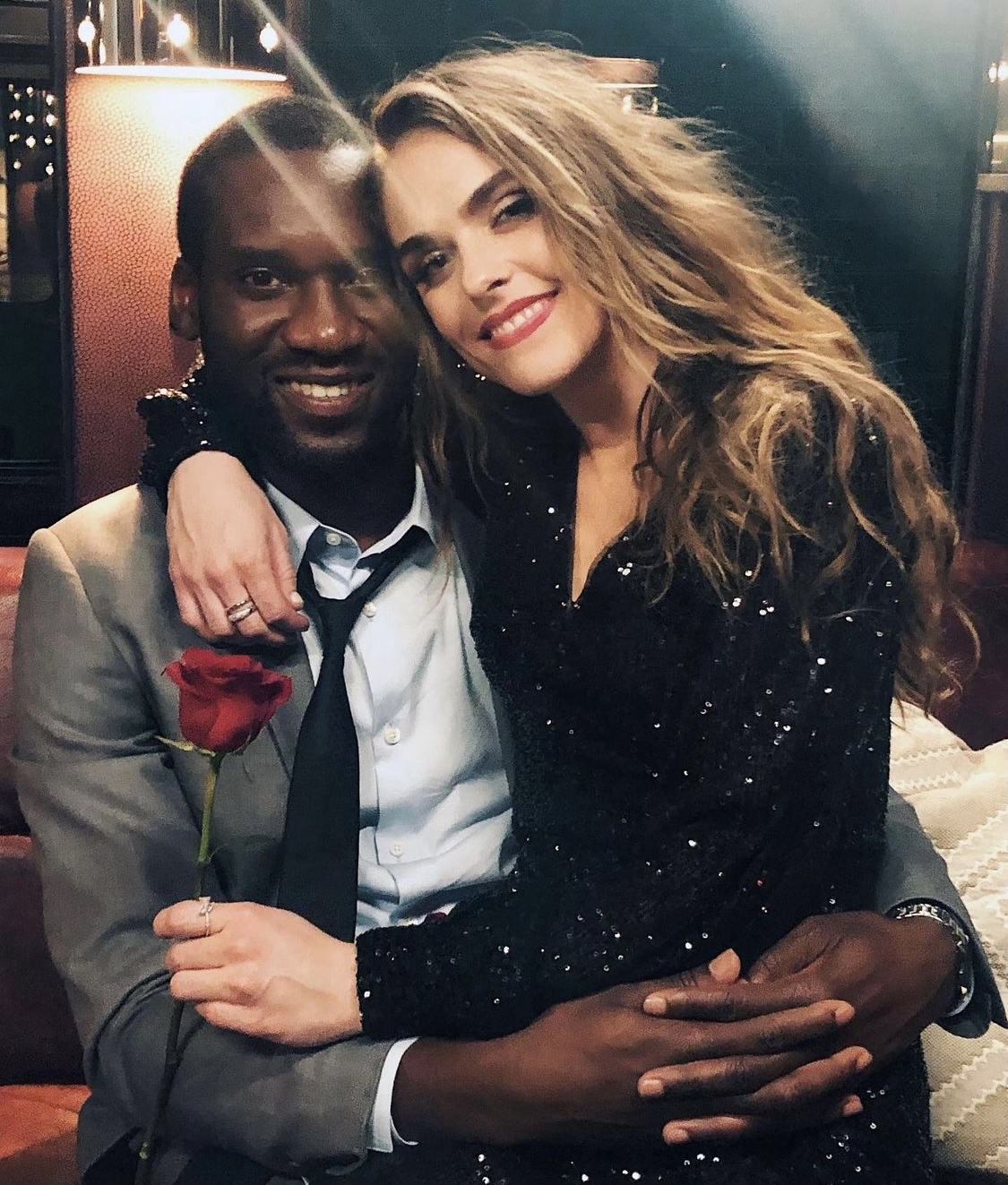 They listened to their heart and it sent them packing! The Bachelor: Listen To Your Heart's very first couple Bri Stauss and Chris Watson fell in love while pursuing their music careers over the spring of 2020… And as if like a dream, they emerged from the series one year later with two albums full of love songs but two broken hearts. The musical duo made the announcement via Instagram on January 21, writing:
"Hey fam. It pains us to say this, but we have made the difficult decision to go our separate ways. We met and fell in love in the most beautiful and unique way, and because of that, we have a special bond that we will cherish forever. Thank you for the love and support to our fans, friends, family, and in particular, Bachelor Nation. You made this entire experience so special and unforgettable."
They planned to continue to make music and tour together, but with the state of the pandemic, nothing became of that… yet, at least!
Caleb Corprew & Justine Ndiba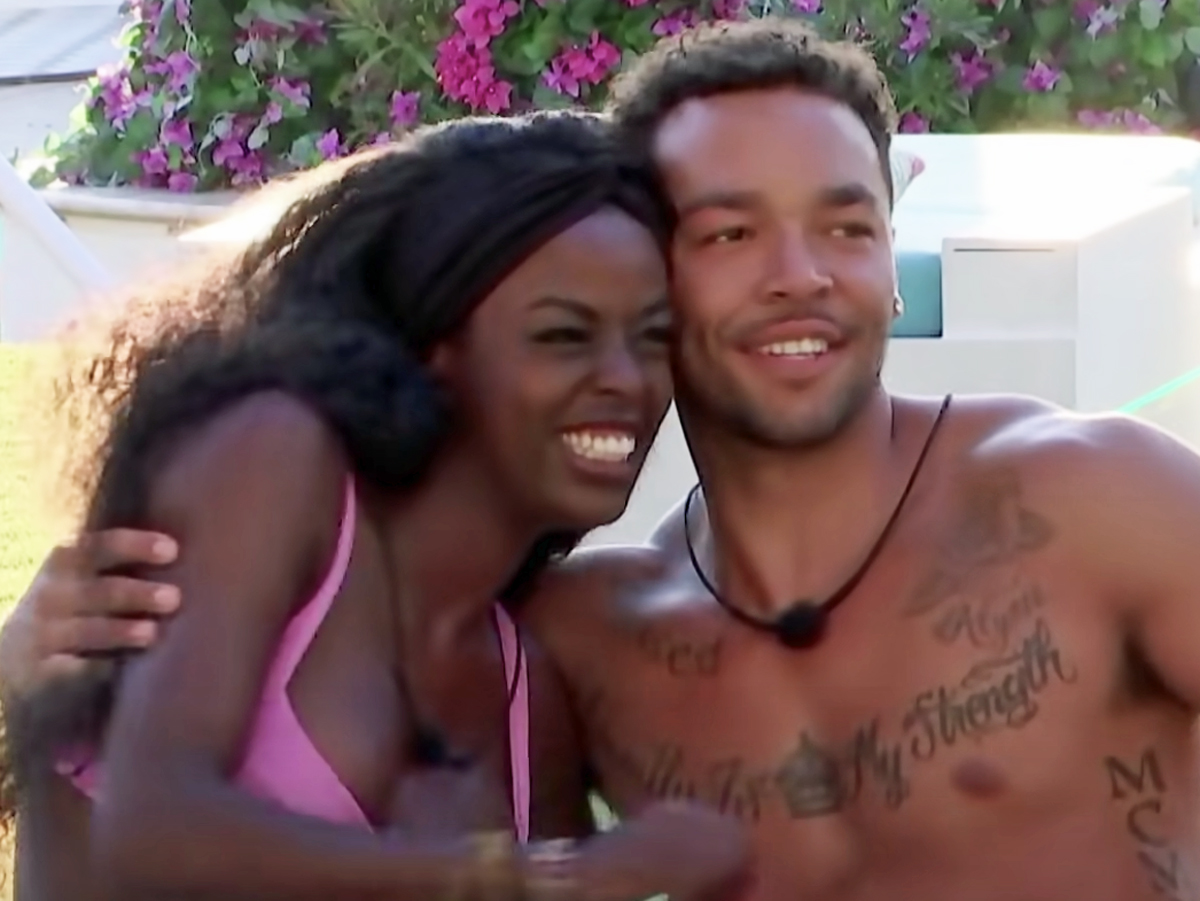 Nooooo! Love Island's breakout couple and Season 2 winners Caleb Corprew and Justine Ndiba split three months after the show wrapped! The pair made history as CBS's first black couple to win the reality series, and they were also just so damn adorable to watch on-screen for many viewers! The former go-go dancer dropped the dramatic news on IG, telling fans:
"It's truly a strange feeling to be typing this out but I understand my reality is now having to share some aspects of my life with you all regardless of how private I'd like to remain at times. This is extremely difficult for me to express, but out of respect for those of you who supported me, and rode for me, I want you to know that Caleb and I are no longer together."
Despite rocketing to fame on the dating show, Justine also asked for privacy, concluding her emotional post:
"I do ask for time as I continue to go through the process of heartbreak and healing as this has all been very hard for me. I cannot thank you all enough for the love and support to this point and I hope that it may continue as we move forward as individuals."
Matthew Perry & Molly Hurwitz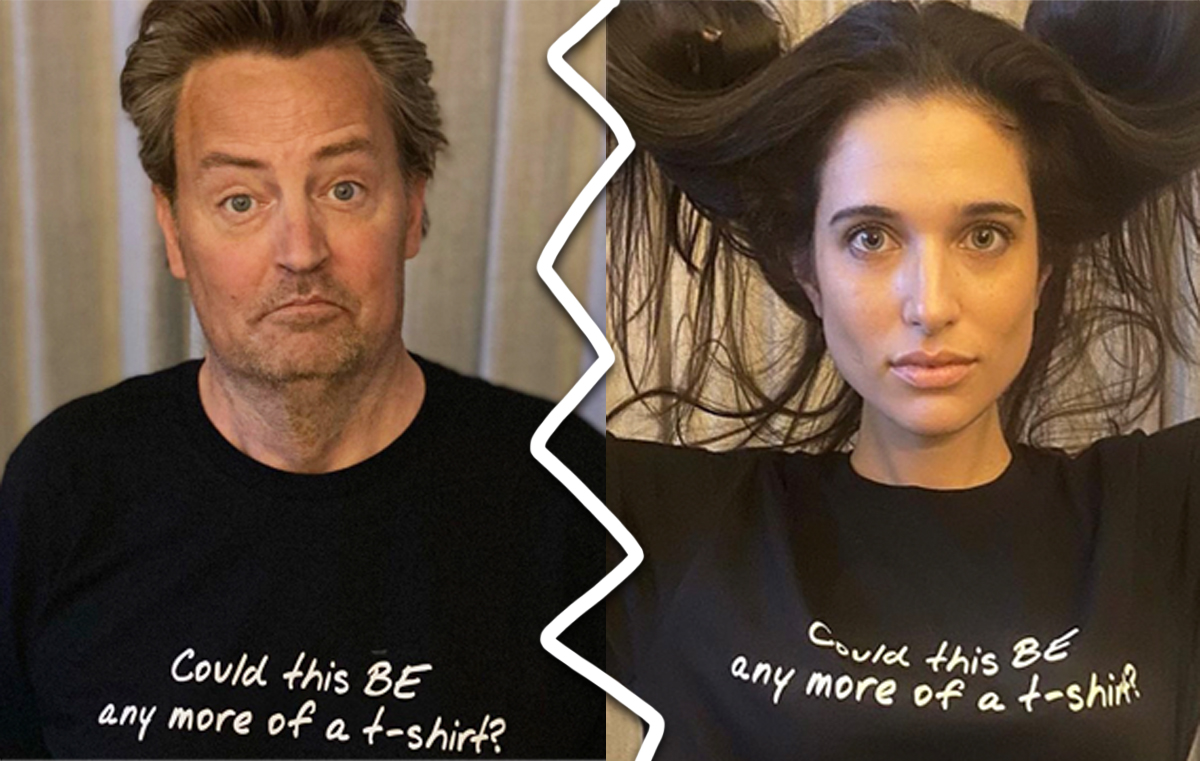 Matthew Perry broke off his engagement to literary manager Molly Hurwitz on June 2, six months after proposing. The Friends alum told People:
"Sometimes things just don't work out and this is one of them. I wish Molly the best."
It's unclear how long the couple was together for their entire relationship since news of their coupling didn't make headlines until "months" after they'd officially begun dating. There are even rumors they may have broken up briefly in 2020 — conveniently allowing the comic to avoid a cheating scandal. Taking a page straight from Ross Geller's book!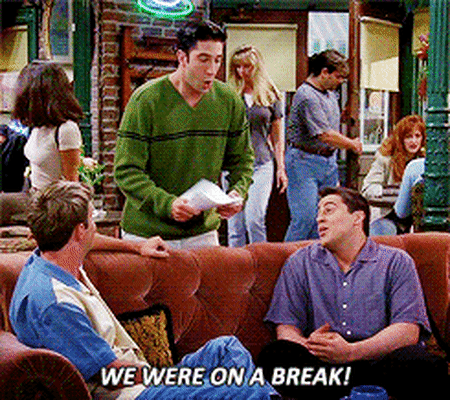 Katie Holmes & Emilio Vitolo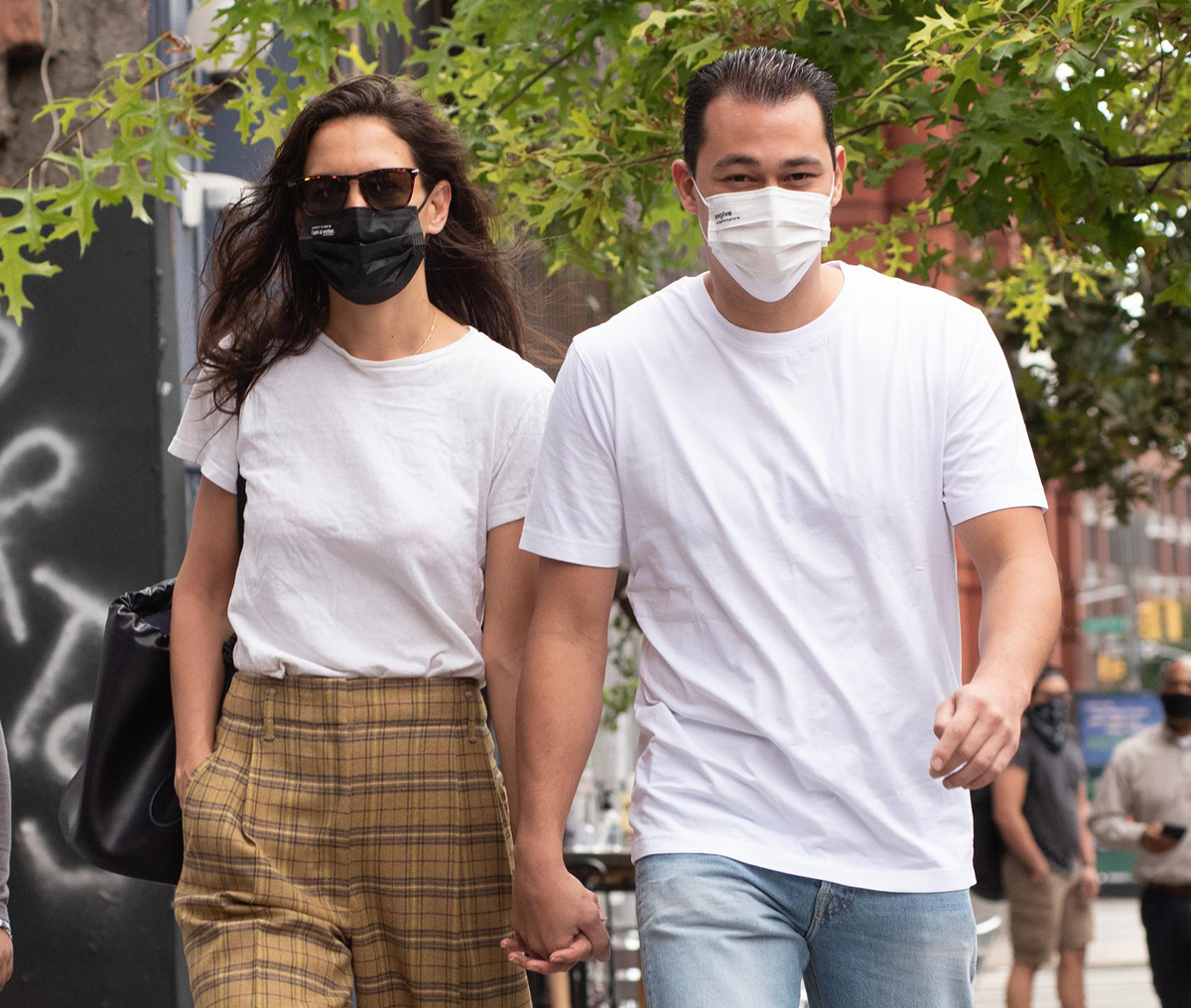 Katie Holmes and her chef boyfriend Emilio Vitolo called it quits in May. The Dawson's Creek alum was linked to the restaurateur for eight months, often dining out with him in the Big Apple. Unfortunately, they are now just "friends," after an Us Weekly source revealed the former couple didn't see the trajectory of their life lining up in the future. Guess that happens when you fall in love during lockdown!
John Mulaney & Anna Marie Tendler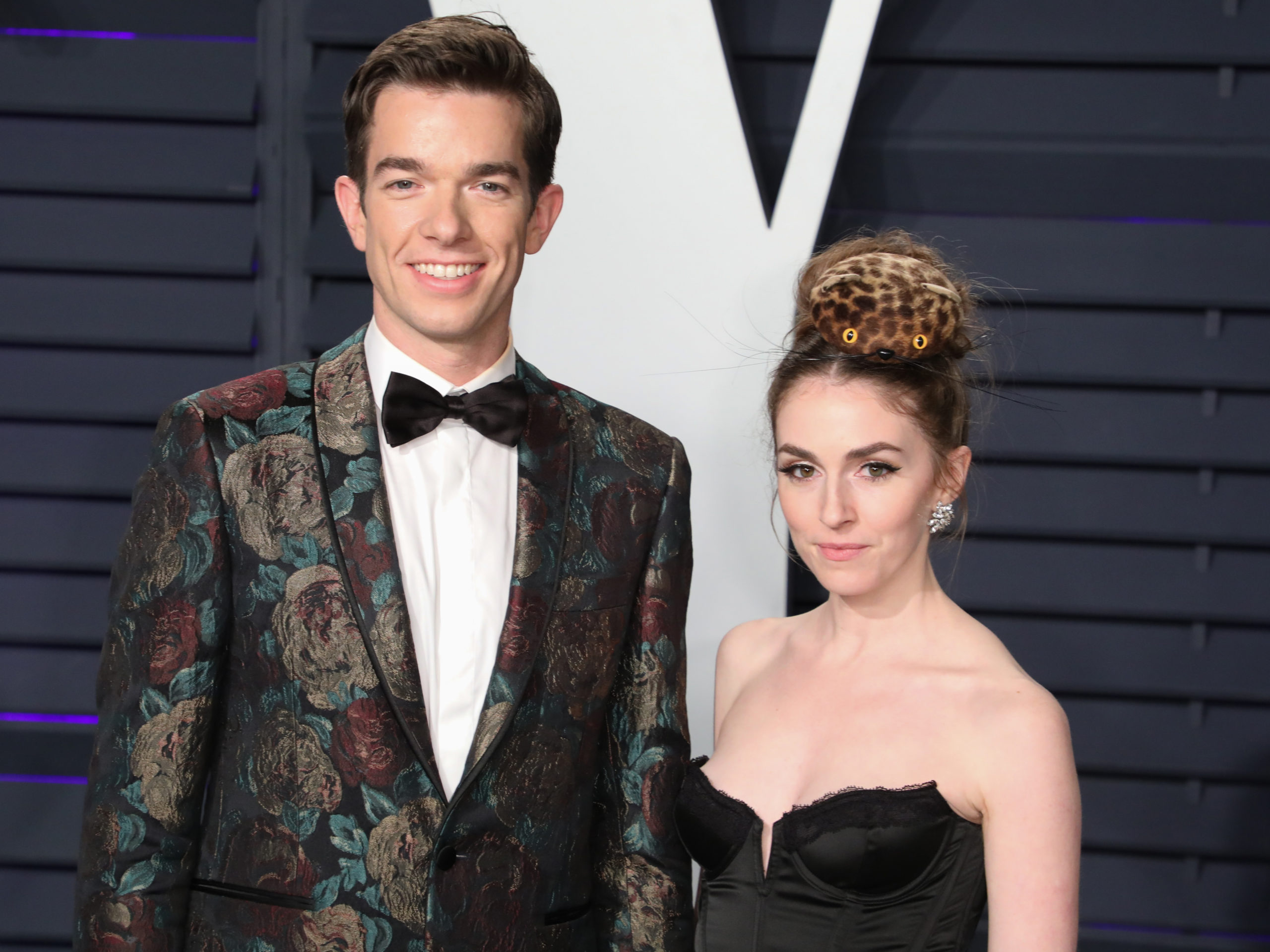 Sad news… After six years of marriage, John Mulaney and Anna Marie Tendler announced their divorce following the comedian's stint in rehab for an alcohol and cocaine addiction. Not willing to divulge intimate details, a representative for the actor told outlets:
"John will not have any further comment as he continues to focus on his recovery and getting back to work."
While the 38-year-old has not spoken on the split himself, his artist ex shared via her representative:
"I am heartbroken that John has decided to end our marriage. I wish him support and success as he continues his recovery."
Wow — so the SNL alum was the one to pull the plug. Too bad. Though we do hope they both remain healthy and can work through their addiction and mental health struggles despite the heartbreak.
Jason Segel & Alexis Mixter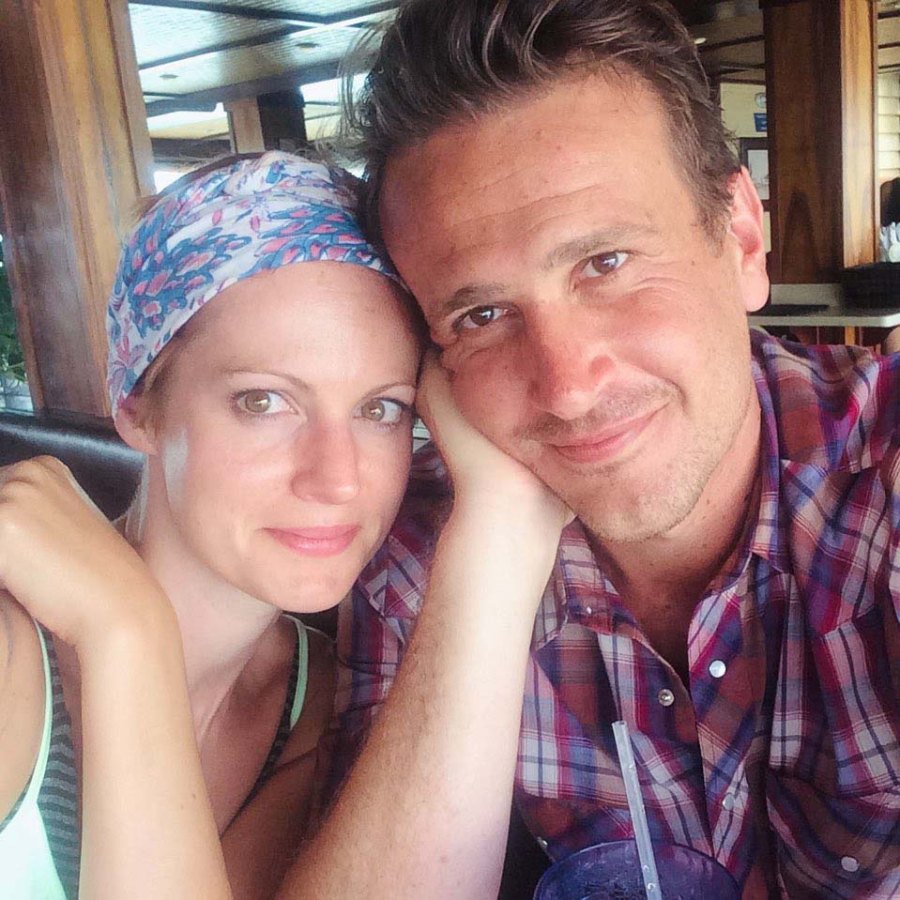 Totally amicable! Jason Segel and Alexis Mixter announced they broke up on Instagram, but the How I Met Your Mother alum's ex insisted it wasn't goodbye forever. In fact, they're still very much friends! Mixter told followers:
"It is odd to write about the end of a relationship, especially when the friendship that still exists is so full of life. But change happens and we made the decision quite a while ago to let ourselves grow away from what our relationship had been and into what it was becoming."
The breakup was revealed in April 2021, eight years since the couple first got together! While Jason never publicly discussed the breakup, Alexis acknowledged she felt it best to confirm the split since their relationship was "somewhat public" despite their best efforts.
Liam Payne & Maya Henry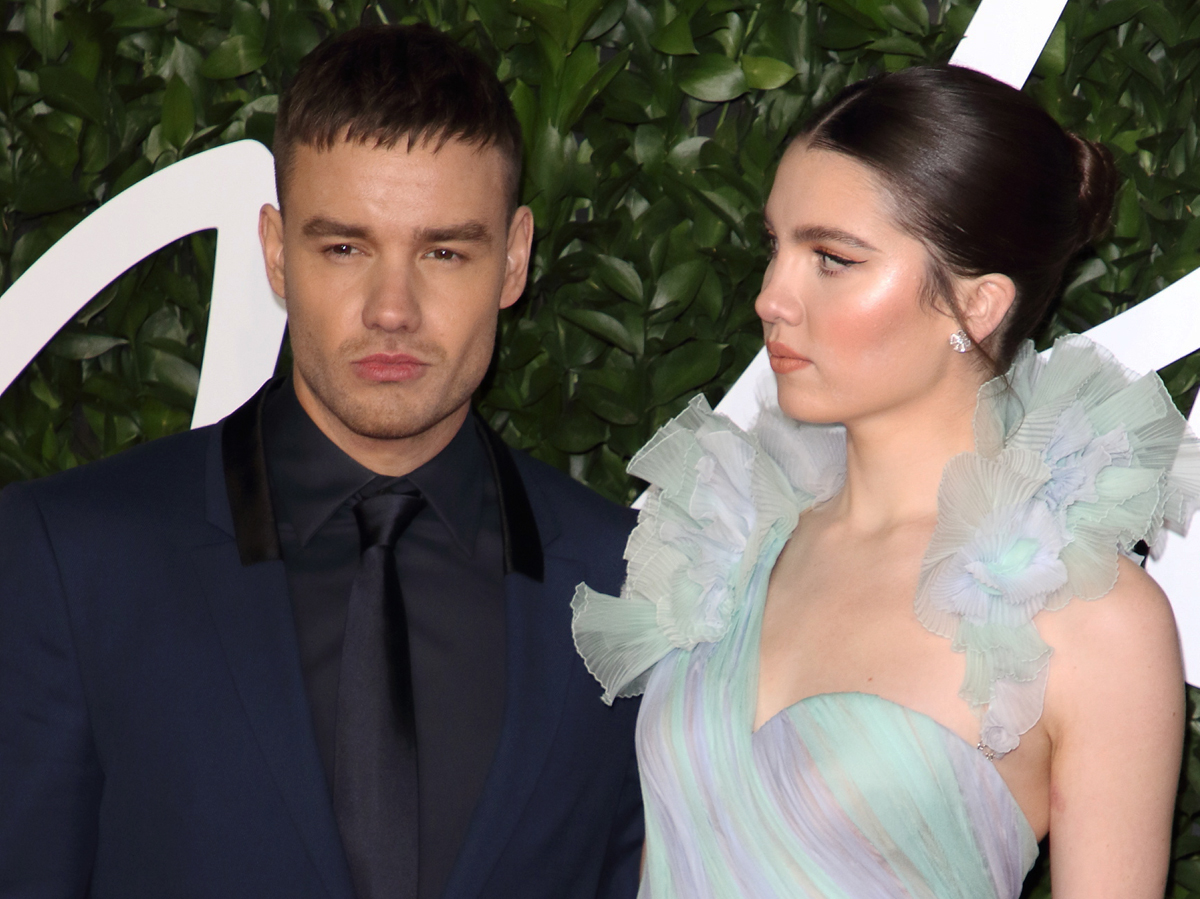 Liam Payne broke up with Maya Henry in June, ending a 10-month engagement to the model! The 27-year-old revealed the news in a podcast episode of The Diary of a CEO, sharing that he felt "disappointed" in himself for the breakup!
"I feel like more than anything at this point, I'm more disappointed in myself that I keep on hurting people."
But he also noted the decision was for the "best," continuing:
"I've just not been very good at relationships. And I know what my pattern of things is with relationships, I feel at this point. I'm just not very good at them so I just need to work on myself before I put myself on to somebody else. And I feel like that's where I got to in my last relationship. I just wasn't giving a very good version of me anymore, that I didn't appreciate and I didn't like being."
The 20-year-old model has not made an official statement on the split, though she did post a cryptic message to Instagram weeks before Liam's reveal.
Saweetie & Quavo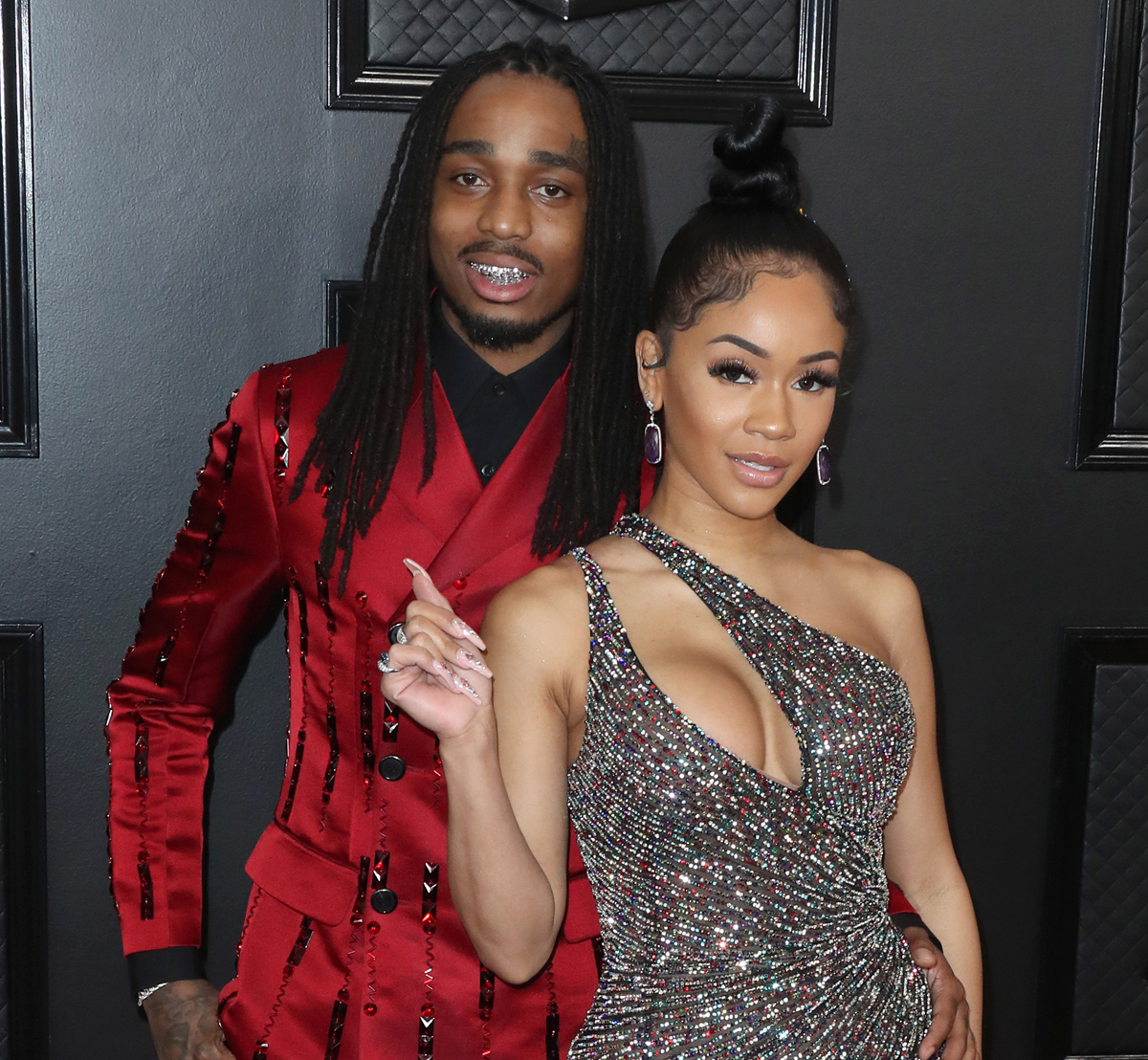 Saweetie called it quits with Quavo on March 19, telling Twitter followers:
"I'm single. I've endured too much betrayal and hurt behind the scenes for a false narrative to be circulating that degrades my character. Presents don't band aid scars and the love isn't real when the intimacy is given to other women."
The Tap In singer also noted of the breakup from the Migos member, adding:
"I emotionally checked out a long time ago and have walked away with a deep sense of peace and freedom. Excited for this new chapter of elevation."
The former couple made headlines following the breakup when a viral video showed the rapper allegedly engaged in a physical altercation in an elevator with his girlfriend at the time. According to TMZ, both stars denied physical abuse had occurred throughout their romance, despite what the video seemed to capture.
Camila Mendes & Grayson Vaughan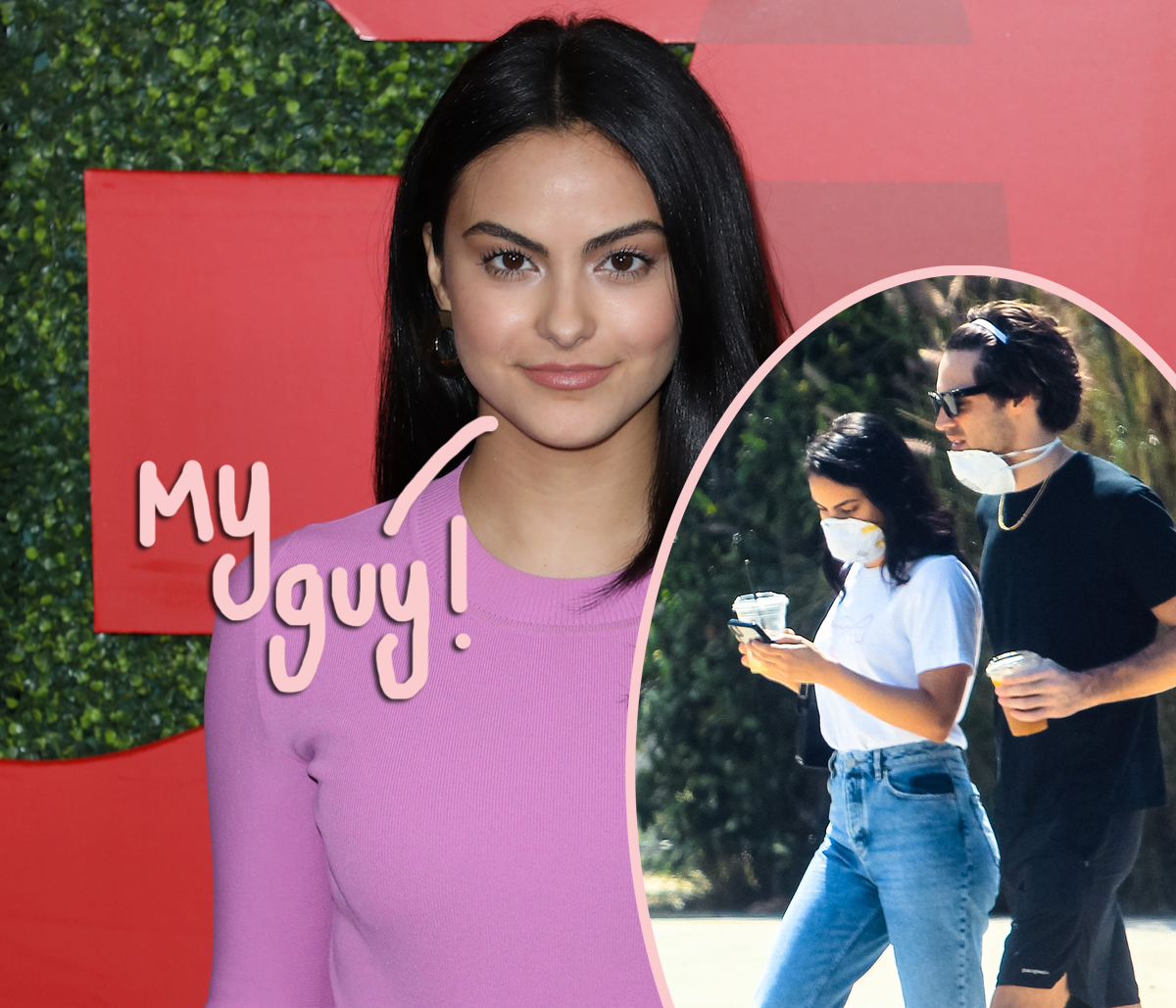 Riverdale's Camila Mendes split from her beau Grayson Vaughan after less than a year of dating. It doesn't sound like there was any bad blood between the two, a rep confirmed to E! News:
"There was no drama at all, and they are still friends. Their relationship just ran its course."
One relationship that didn't run "its course"? Camila and her on-screen lover Charles Melton! The couple got back together in June, not wasting much time between heartbreaks!
Erica Mena & Safaree Samuels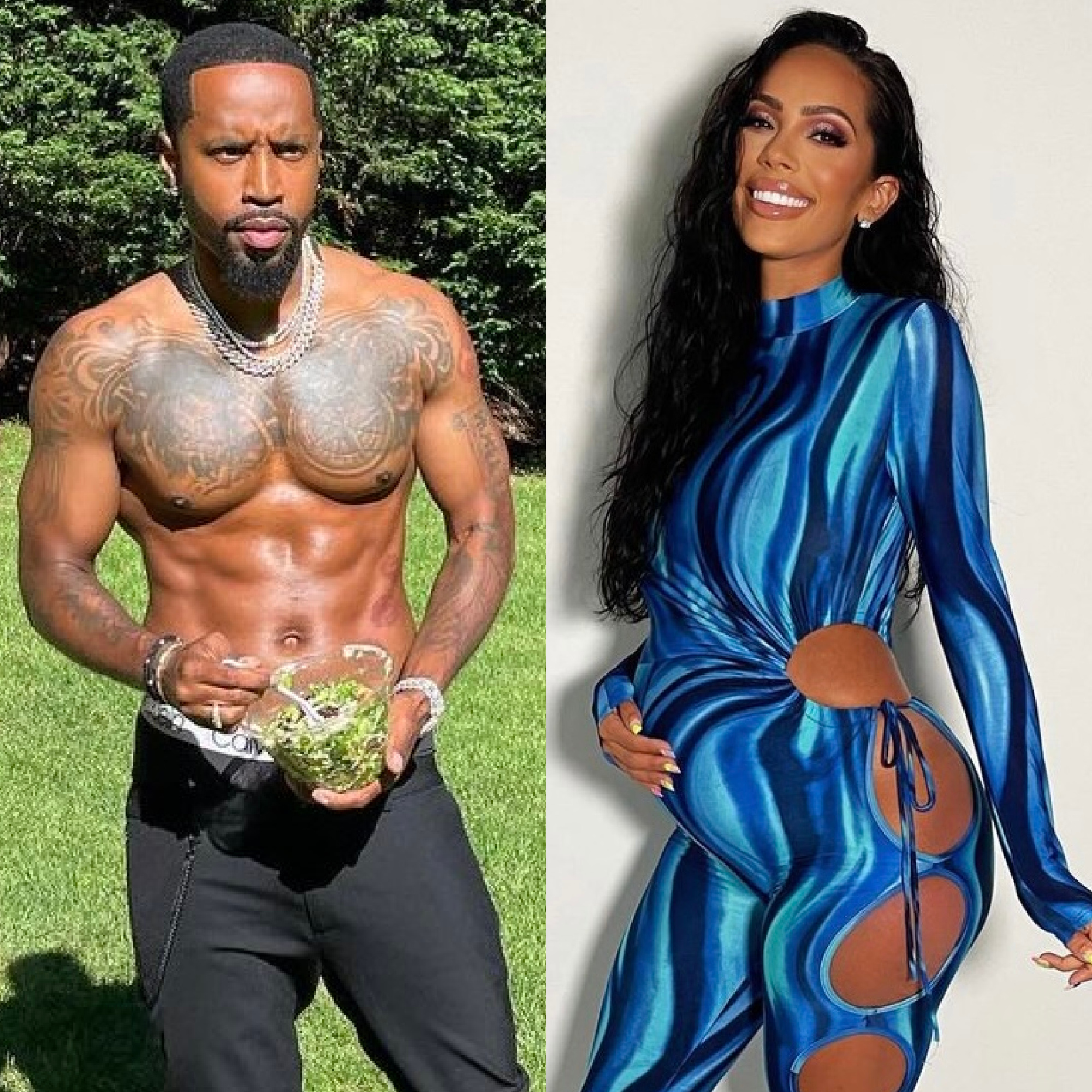 No Love & Hip Hop! Co-stars Erica Mena and Safaree Samuels called it quits after a year and a half of marriage! Mena was the one who initially filed for divorce from the 39-year-old on May 21 in Georgia, insisting there was "no hope of reconciliation" between the two. They share Safire, a 15-month-old daughter, and are expecting another child.
Connor Trott & Mackenzie Dipman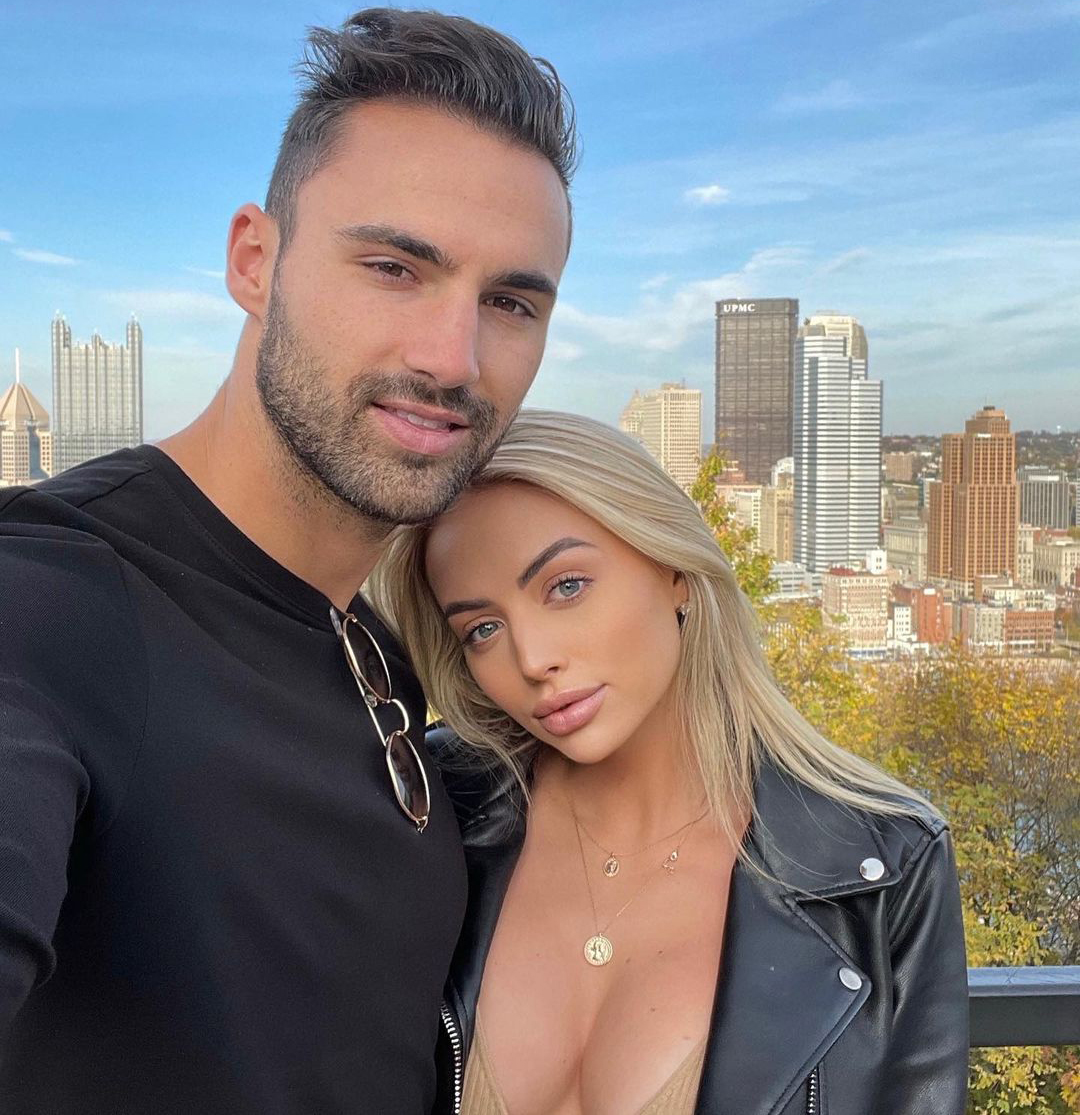 Love Island's Mackenzie Dipman and Connor Trott fell in love on reality TV, but they couldn't maintain their relationship in the real world! In an Instagram post on March 6, the former couple revealed that long-distance was growing too difficult for them. In a joint statement, they expressed:
"We are both young and in the early stages of our careers, and sadly those careers are keeping us in two different places. One of us is in Pittsburgh and the other is in Tucson, and neither one of us will be able to move anytime in the near future."
Keeping things lighthearted, the exes insisted this wasn't a matter of falling out of love, but just bad timing.
Lindsey Buckingham & Kristen Messner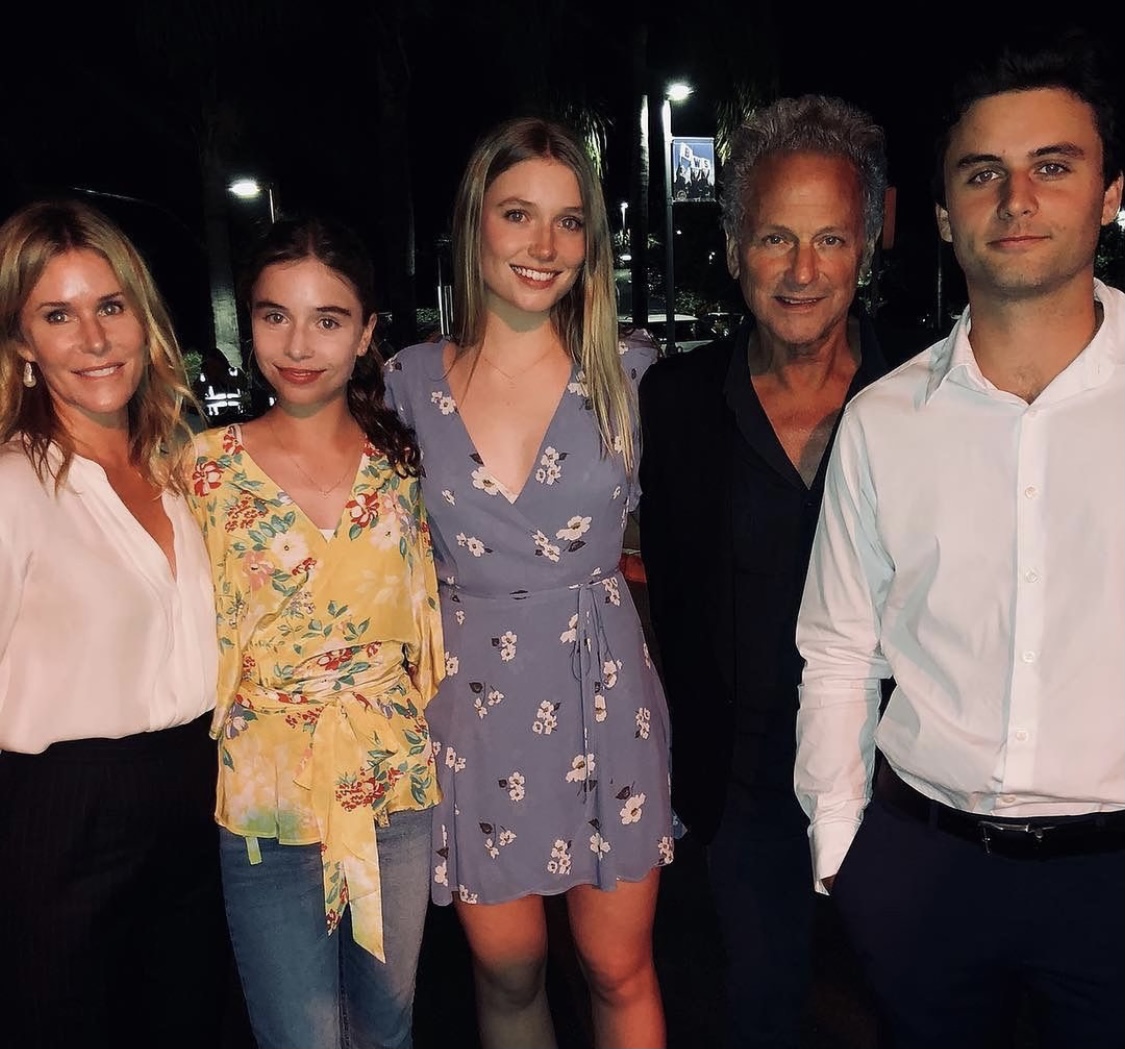 In June, Kristen Messner made the shocking revelation that she had filed for divorce from Fleetwood Mac member Lindsey Buckingham. The two had been married for 21 years and share three kids together, so the news was certainly surprising to fans. Little information has been revealed about this split, though the singer and guitarist is set to release a solo album in September. While speaking on his first single, I Don't Mind, he teased the demise of the marriage, saying:
"Over time, two people inevitably find the need to augment their initial dynamic with one of flexibility, an acceptance of each others' flaws and a willingness to continually work on issues; it is the essence of a good long term relationship. This song celebrates that spirit and discipline."
We'll be listening for more cryptic clues in the fall!
Blair Underwood & Desiree DaCosta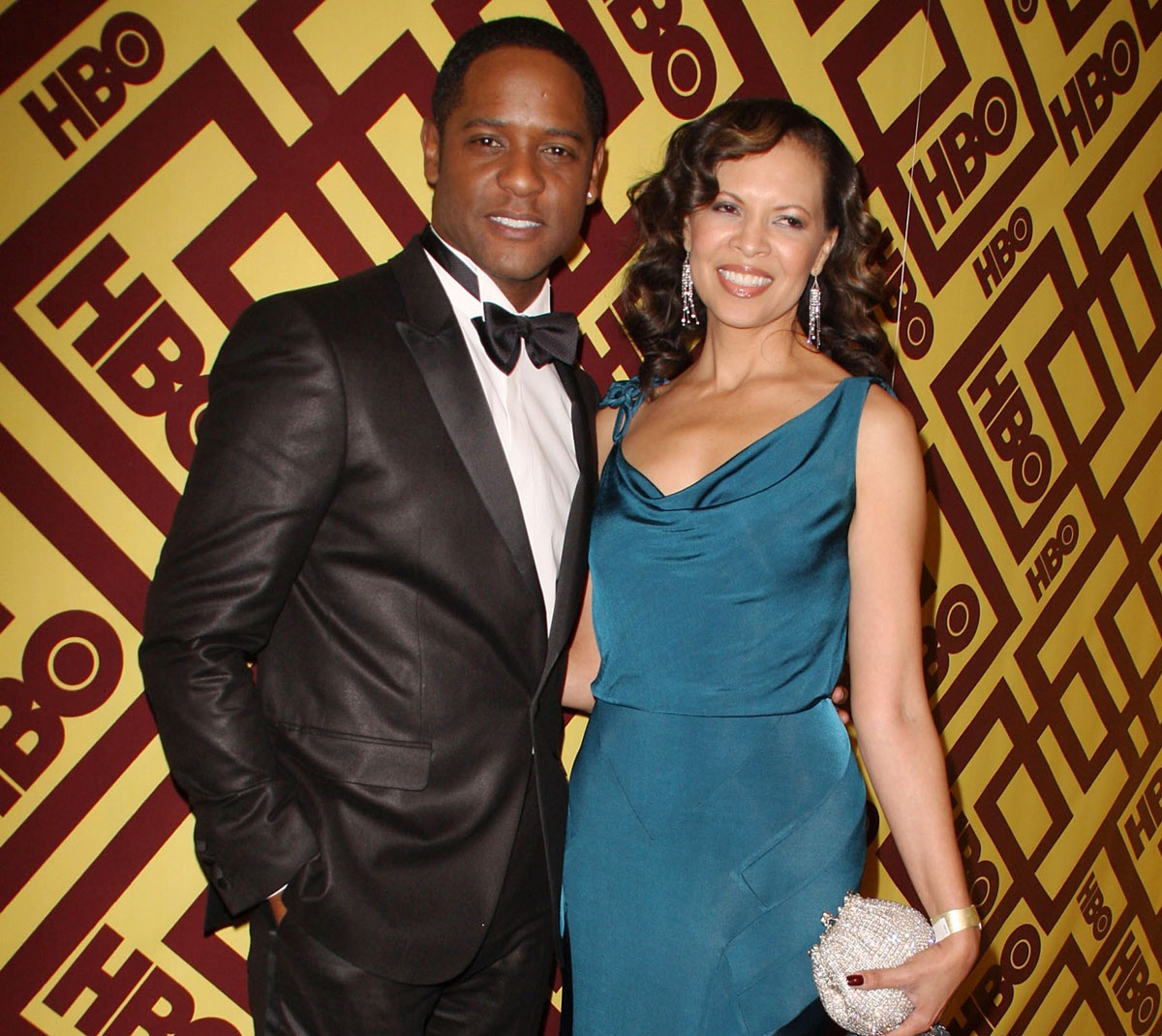 After an incredibly impressive 27 years of marriage, Blair Underwood and Desiree DaCosta announced their breakup on May 30. In a joint statement, the proud parents of three stated:
"Our proudest achievements are our three incredible children. Three souls to which God entrusted us. We continue to be awed & humbled by the blessings of parenting. We have always put their best interests first & will continue to do so. We will continue to be the best of friends and coparents and have the utmost respect for one another as we embark upon this new chapter of our lives, separately."
Wow! LOVE that they are so committed to being "the best of friends and co-parents." Divorces can get so tricky, but heading into the split with this much positivity has to help!
Tinsley Mortimer & Scott Kluth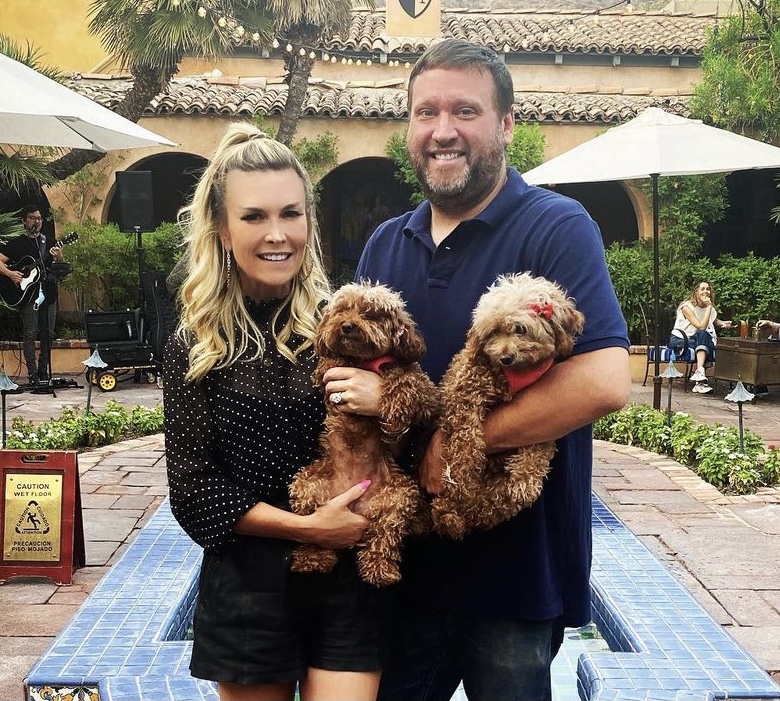 Real Housewives of New York City star Tinsley Mortimer and her fiancé Scott Kluth called off their engagement, just over a year after the reality star left everything behind to be with the CouponCabin CEO. While Scott first spoke to People in March, saying the decision was amicable and had happened months prior, another source disagreed with the proposed timeline, adding:
"This was not mutual. She was blindsided. She's on the floor heartbroken and devastated. She left everything for him because she didn't think he'd ever call off the engagement. She trusted him that this time was going to be different."
How sad!
Drew Taggart & Chantel Jeffries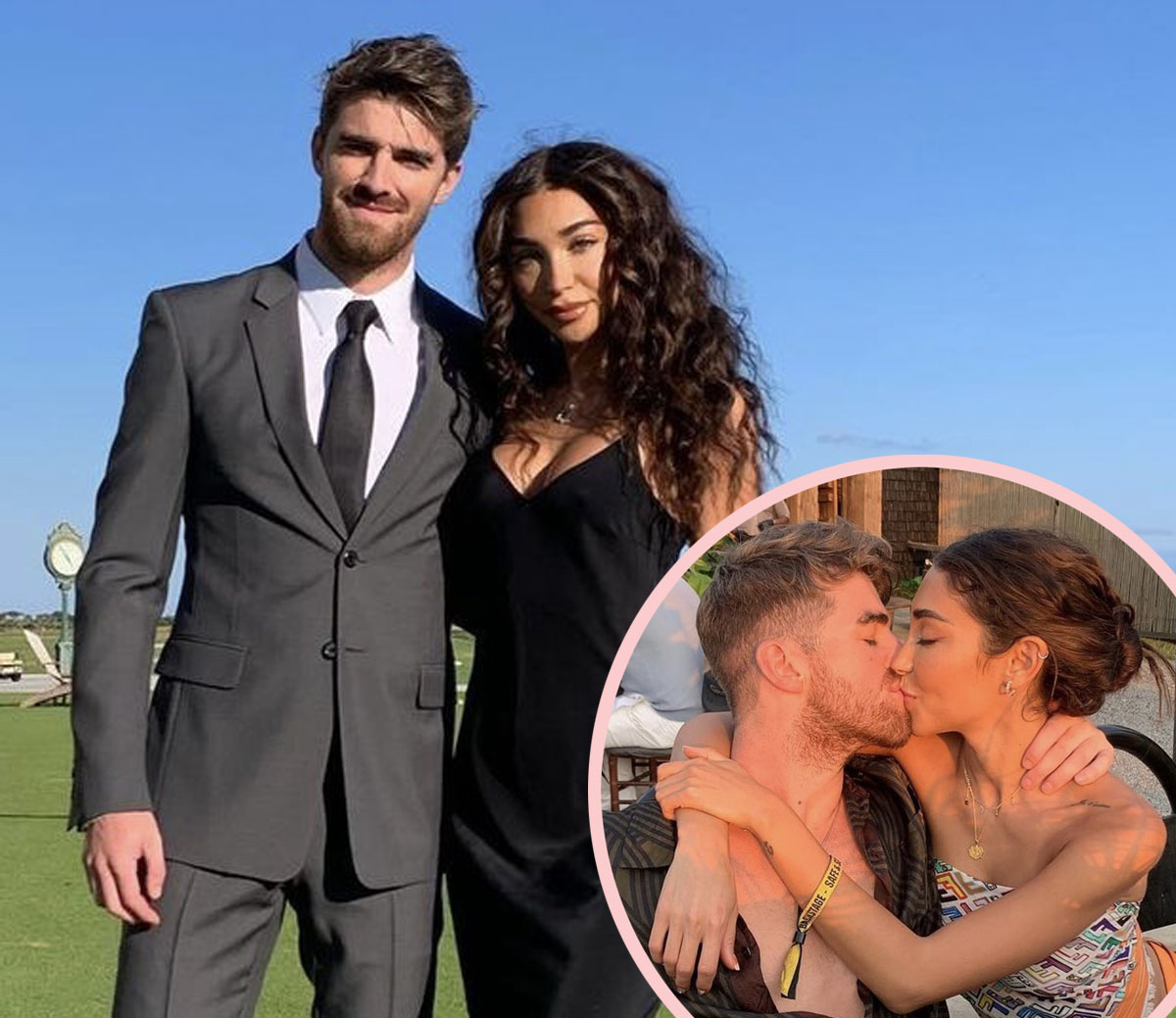 Us Weekly confirmed the breakup of Drew Taggart and Chantel Jeffries in April, saying the couple had split a month prior! The Chainsmokers musician was first linked to the actress in February 2020 when they were seen at a Miami Super Bowl party. They went IG official in July, with the model sharing occasional PDA-filled pics on social media for special occasions.
Very little information was released on the couple before and after they called it quits, though a source did tell the outlet:
"It was an amicable breakup, and they remain friends."
Alice Evans & Ioan Gruffudd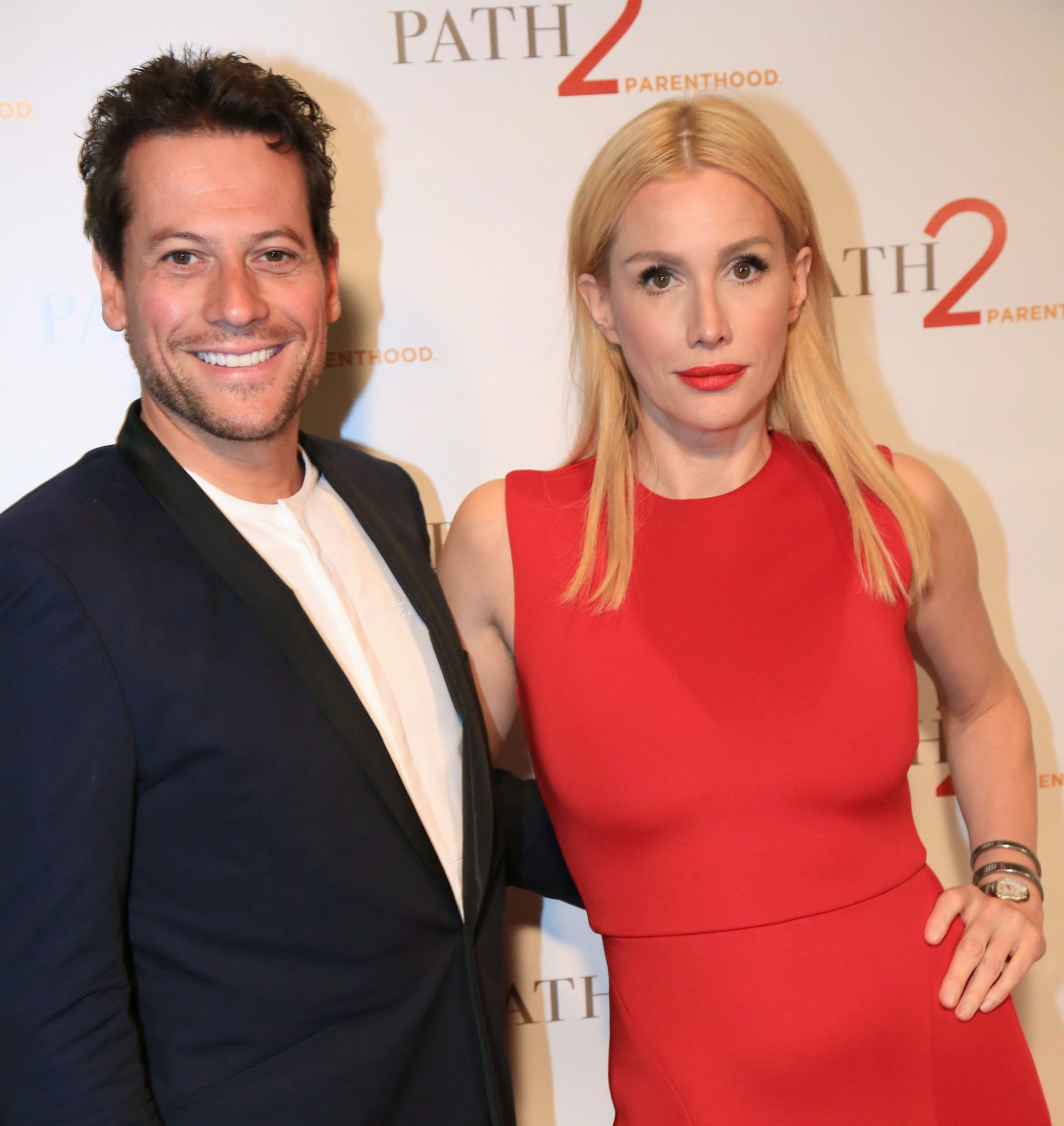 Alice Evans and her husband Ioan Gruffudd split in what turned into a vicious divorce! The Fantastic Four star filed for a legal breakup on March 6, with his wife writing in a since-deleted tweet:
"My beloved husband/soulmate of 20 years, Ioan Gruffudd, has announced he is to leave his family, starting next week. Me and our young daughters girls are very confused and sad."
The momma of Ella, 11, and Elsie, 7, then opened up on IG, musing:
"I can't sleep. Not a wink. I am terrified for what tomorrow will bring. Oh don't worry, I'm fully aware of how pathetic that sounds. I'll make it worse. Do you what I'm mostly scared of? It's who the girl is. I know! Why? Why would it even matter?"
While Ioan stayed silent on the matter, we began to get a glimpse of the actor's point of view when the actress updated fans, writing:
"Oh no!! My husband is telling his lawyers that I am a neglectful parent. I bow unto my STBX [soon to be ex] husband but must honestly share thus clip as evidence that my offspring are as nutty as their mother."
Sad to see the breakup turn ugly. We're hoping the children were protected from the ins and outs of the messy legal troubles.
Xzibit & Krista Joiner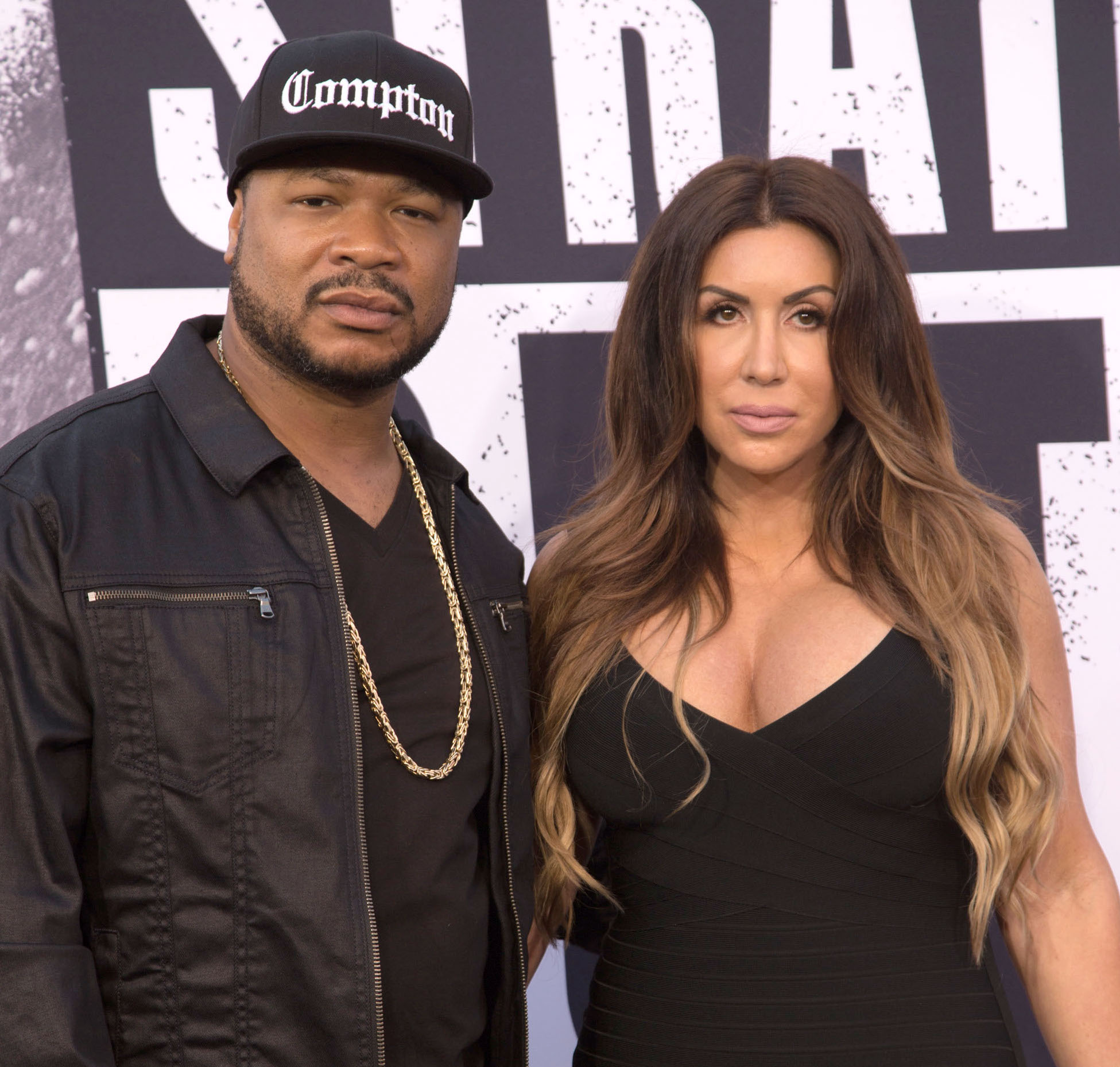 On February 21, Krista Joiner filed for divorce from her rapper husband Xzibit (born Alvin Joiner). The two had been married for six years and welcomed two sons into the world throughout their time together. Their firstborn, Xavier, tragically died in May 2008 after he was born prematurely. Their second child, Gatlyn, is now 10.
Prior to their split, they tied the knot just before the Pimp My Ride host was arrested for two counts of driving under the influence in 2014. He pleaded guilty to the charges and served three years on probation, as well as completed an alcohol education class.
Khloé Kardashian & Tristan Thompson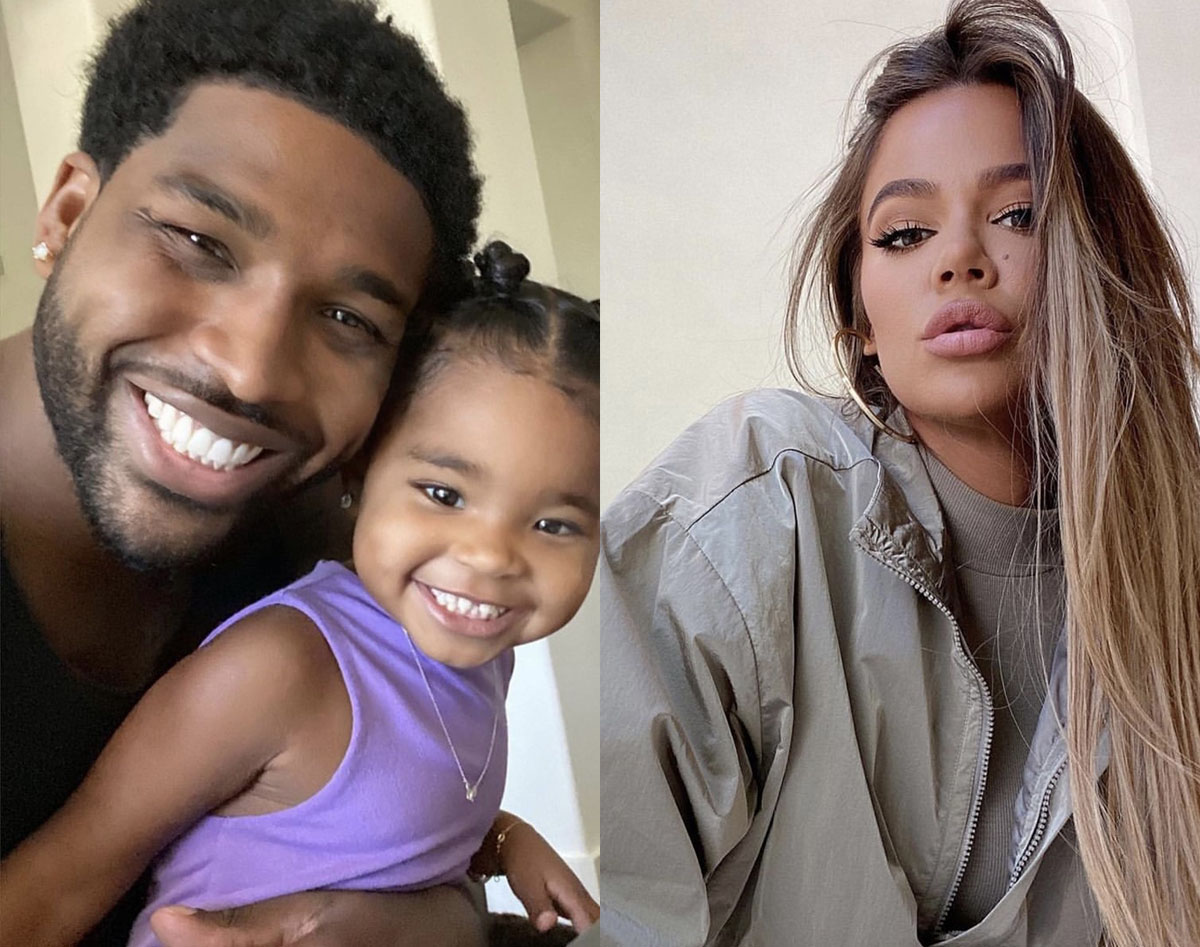 Khloé Kardashian and Tristan Thompson have broken up AGAIN — making the announcement literally days after the couple confirmed they were back together in the final part of the KUWTK reunion (which aired in late June but was filmed in April). Now, according to a Page Six source, the co-parents have called it quits, but are on good terms, a friend dished:
"They're getting along. There is no drama. Everything is amicable and they are on the same page with co-parenting."
But the timing of the announcement cannot be overlooked! It came just after the Boston Celtics player was caught at a party with three women, from which he left looking "disheveled." KoKo was even spotted coming to her then-beau's defense by reacting to comments online. But now it turns out they supposedly weren't even together anymore! Why care about the cheating rumors then?! So many questions, but we're just glad to know they seem to be putting their 3-year-old first in this messy sitch!
La La Anthony & Carmelo Anthony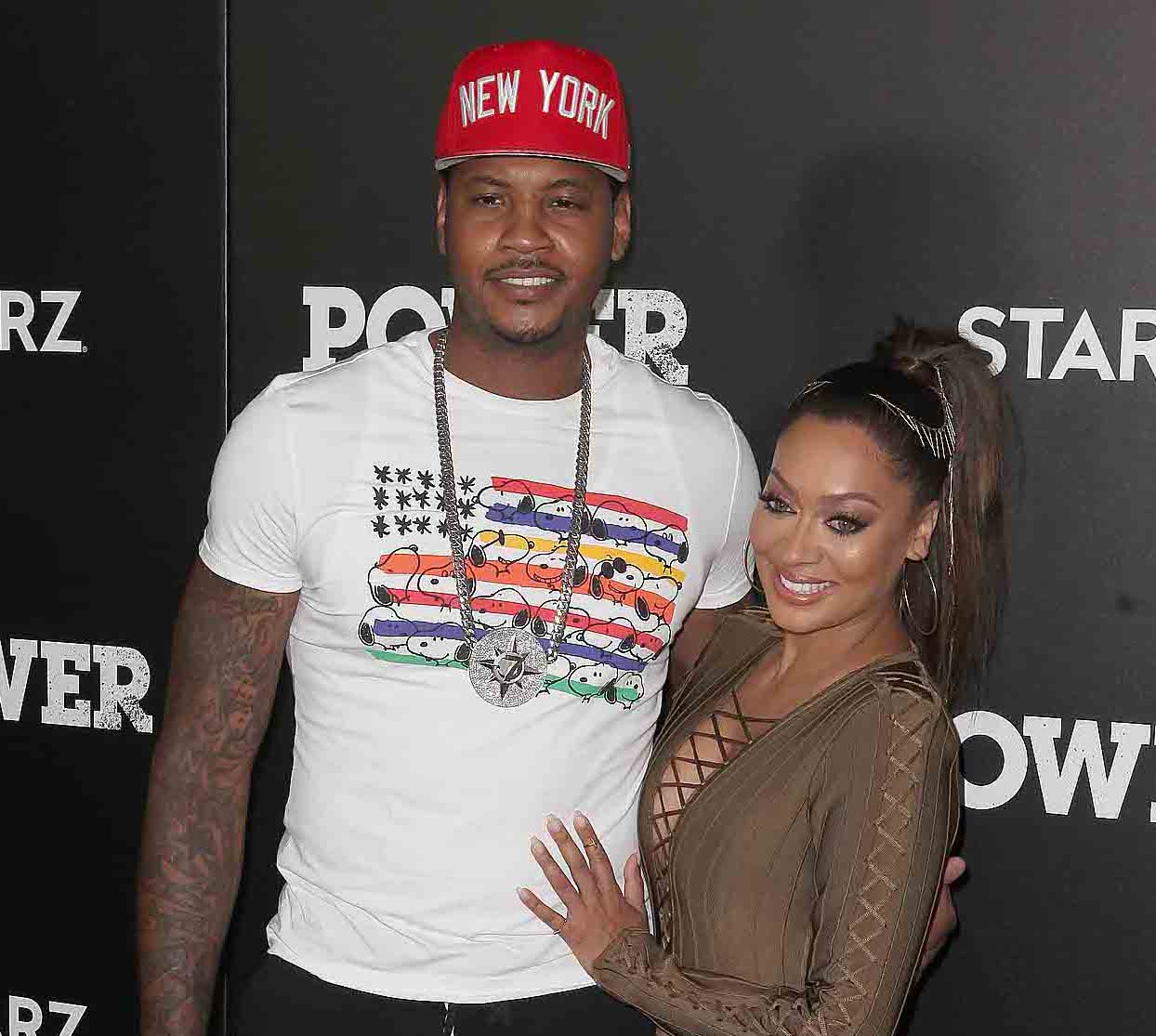 La La Anthony filed for divorce from her husband Carmelo Anthony on June 17. According to an Us source, the actress and NBA player will remain friends, but "have been separated for a while now." After a glamorous wedding that was aired on VH1's La La's Full Court Wedding, the co-parents are focused on maintaining a cordial relationship for their 14-year-old son, the insider adding:
"They both want to make sure that the divorce goes as smoothly as possible for their son, [Kiyan]."
Love to hear that!
Amber Portwood & Dimitri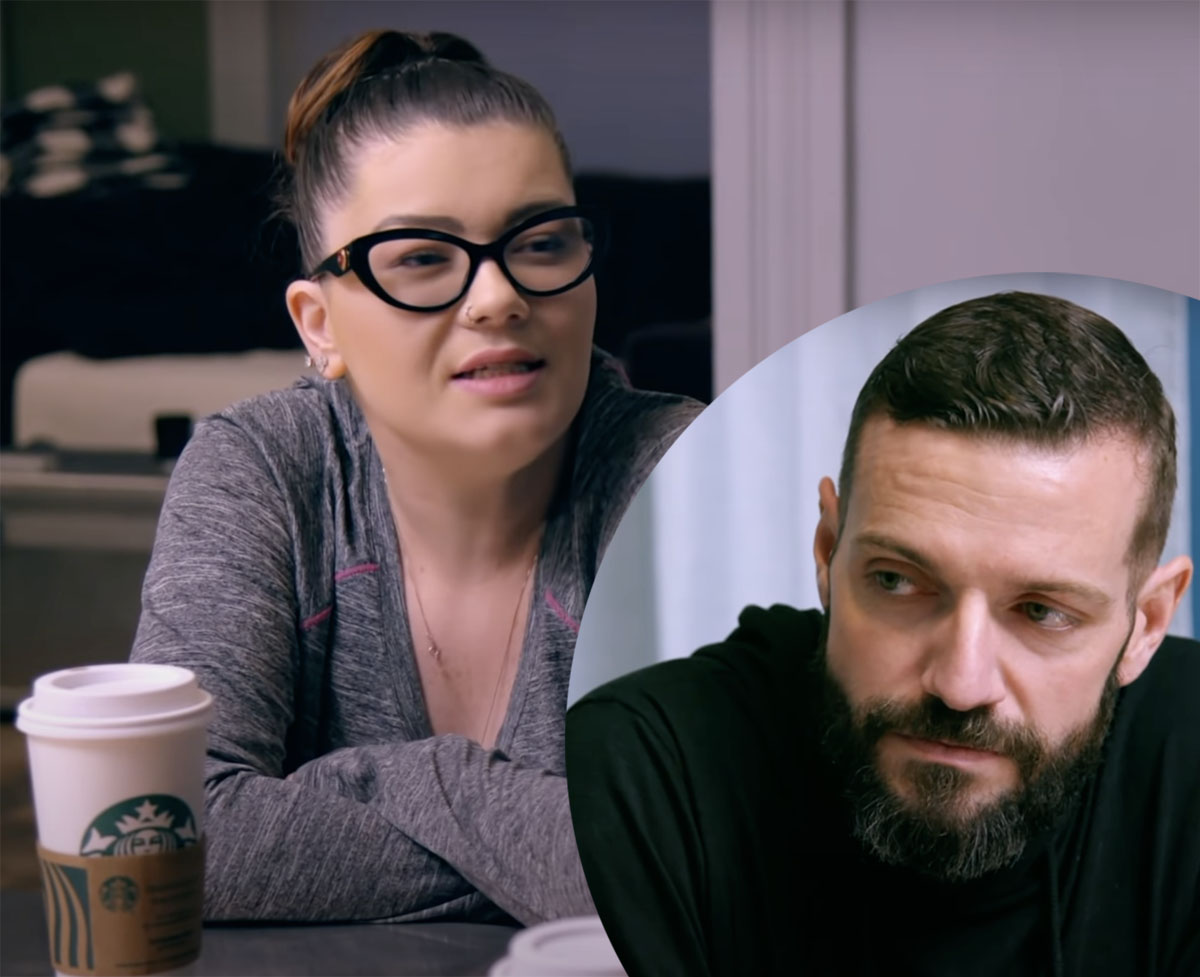 During the Season 9 premiere of Teen Mom OG, Amber Portwood made it VERY clear she was having issues in a controlling, long-distance relationship with Dimitri, her Belgian boyfriend. First, she admitted to a producer that during the COVID-19 pandemic, her other half had been "calling me nonstop." She explained the behavior became a red flag, adding:
"I need to be aware of this dynamic because I've been in controlling relationships before. He's possessive from a distance, he needs to know what I'm doing all day every day."
By the end of the episode, she'd had enough and announced the official end to their relationship.
Lindsay Hubbard & Stephen Traversie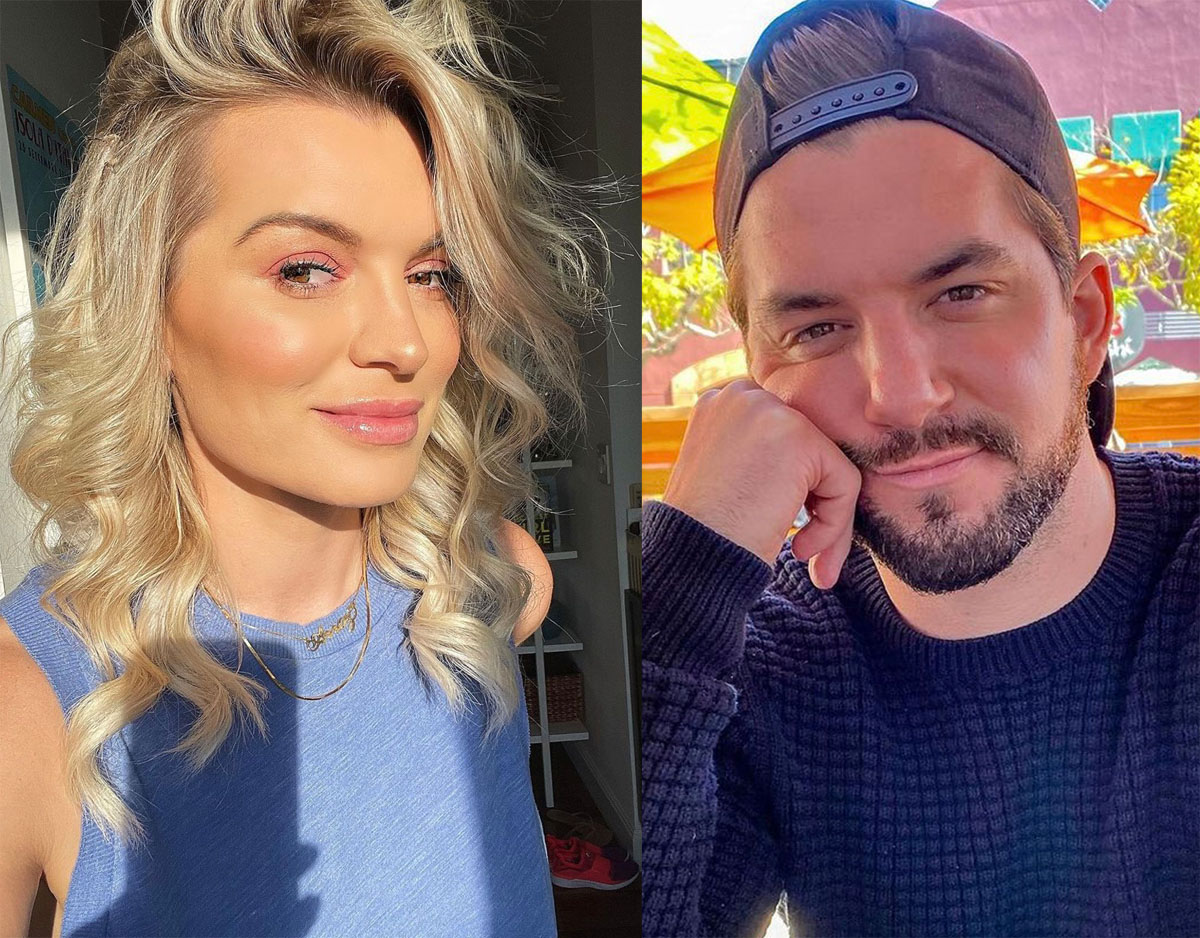 Summer House's Lindsay Hubbard and Stephen Traversie were among the couples that split because of COVID-19. Admitting the year and a half relationship had ended, the Bravolebrity told PeopleTV's Reality Check in February:
"Unfortunately Stephen and I broke up, so I am single. He's a great guy. Obviously, COVID brings a lot to the forefront in a lot of relationships, ours is no exception to that. I hope he finds happiness and lives his best life because I certainly plan to do the same."
Guess it's better to find out you don't mesh well in the hard times than after you're married!
Cely Vazquez & Johnny Middlebrooks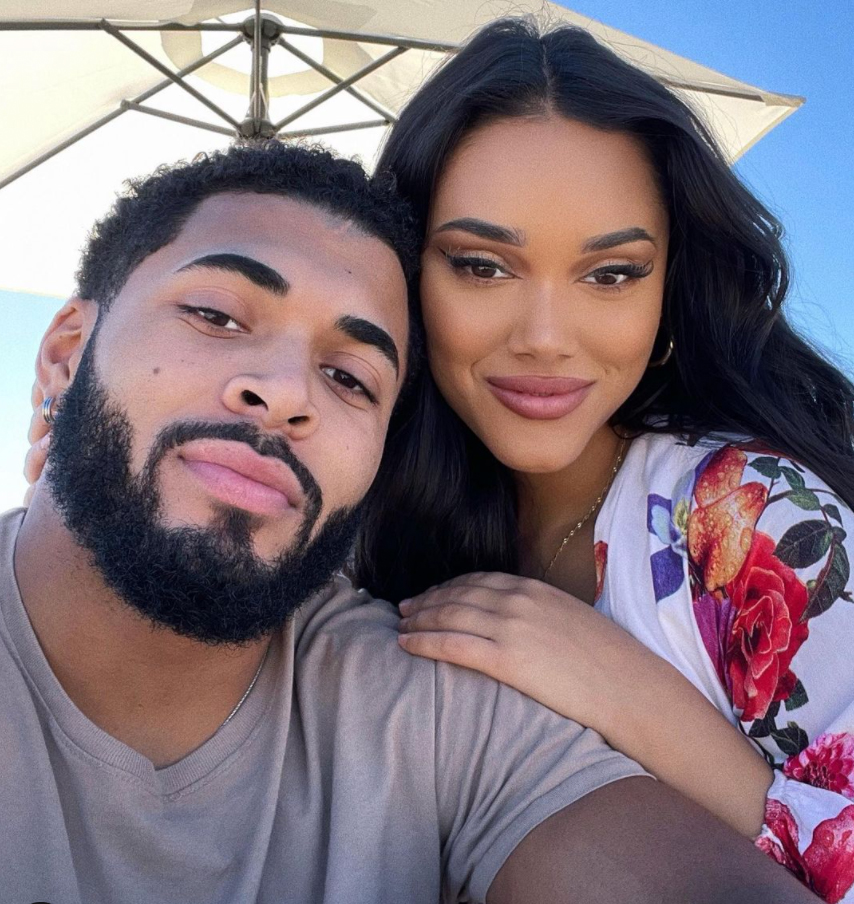 Another Love Island couple bites the dust! Cely Vazquez and Johnny Middlebrooks, a fan-favorite pairing, broke up at the start of the new year. While their love story played out for all the world to see, they left the reasons for their breakup to viewers' imaginations by revealing very little information. Cely, 24, told Twitter followers:
"Because you've all been such a close part of our relationship, I wanted to share with you that Johnny and I are no longer together. While our relationship has been public from the start, I do ask that you respect this decision and our privacy during this time. There is no reason to speculate, I am so thankful for our time together, but now it's simply time for each of us to focus on our personal journey. I hope that you continue to support each of us individually as we move forward, heal and continue to follow our dreams."
The 22-year-old hunk shared a similar message to his feed but noted he will "will forever cherish" his time with Cely. Aw!
Shia LaBeouf & Margaret Qualley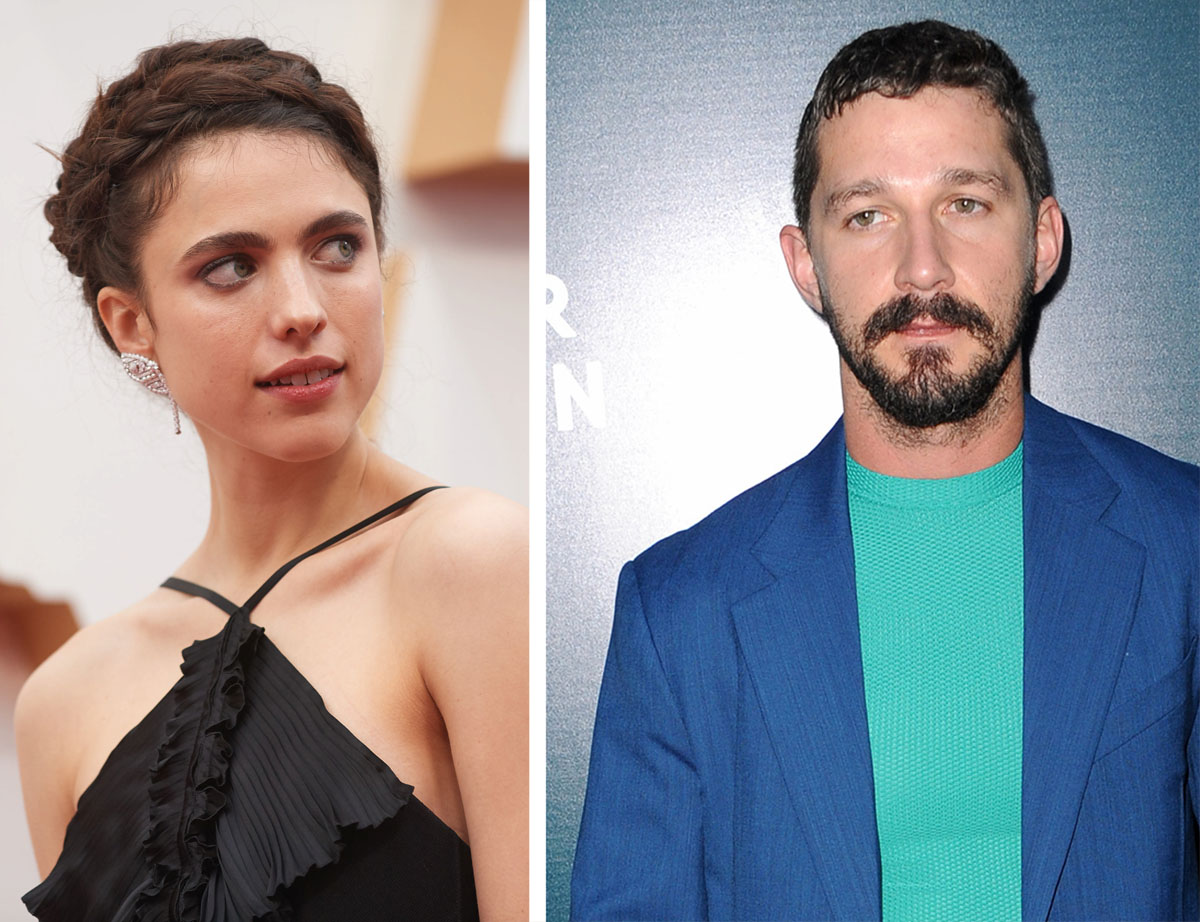 While Shia LaBeouf and Margaret Qualley never publicly confirmed their relationship (despite being spotted together multiple times, with dating rumors beginning in the fall), a source confirmed they split in early January. The news conveniently came after the Disney Channel alum was met with sexual assault allegations from his ex FKA Twigs. Not addressing that controversy, an insider told People:
"They broke up on Saturday. They're just in different places in their lives."
It was quickly obvious the allegations were very much a reason for the split! Another source told the outlet the actress was aware of the "backlash" she received for dating the controversial screenwriter amid the lawsuit, and she later thanked the singer for speaking out against the alleged abuser. Whoa…
Naomie Olindo & Metul Shah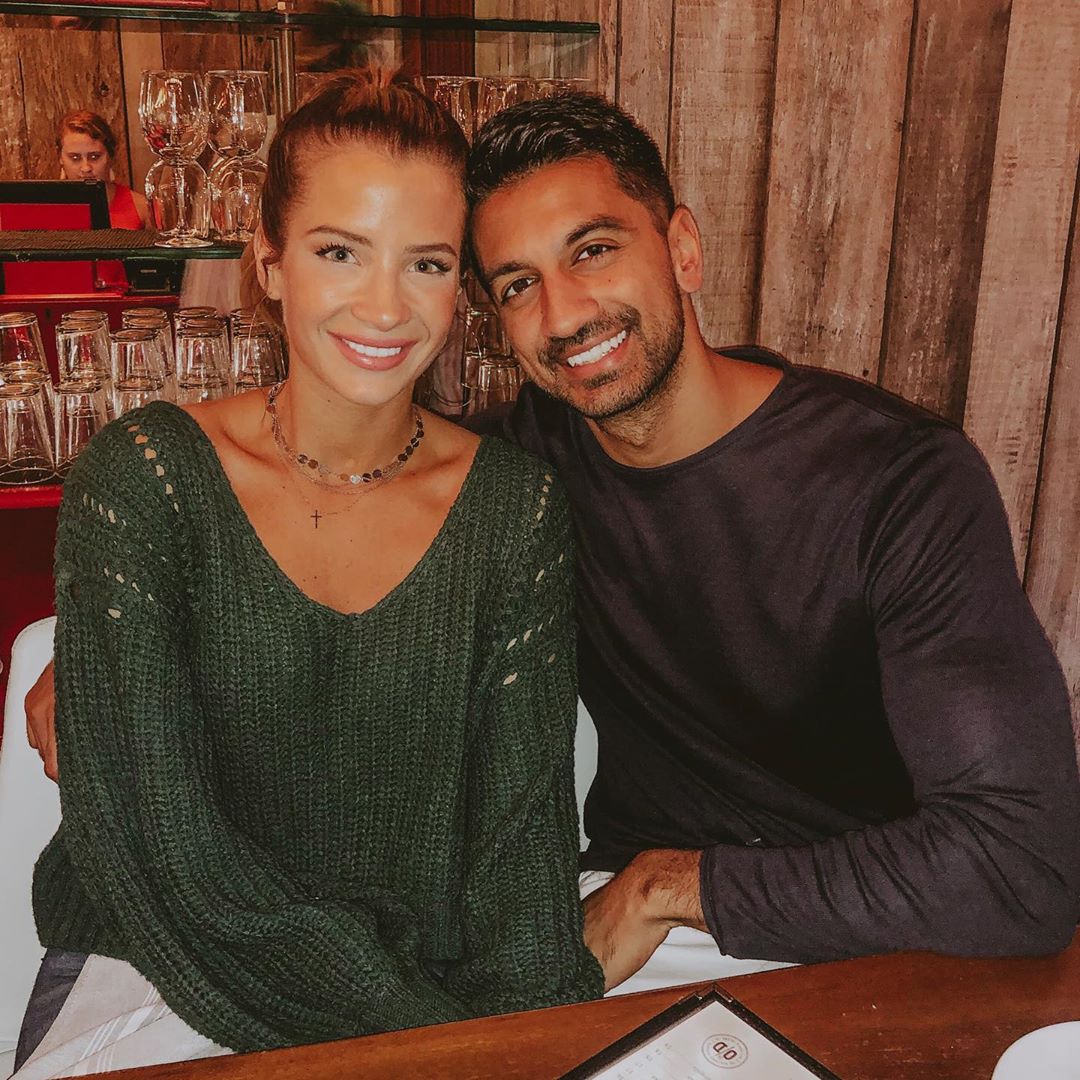 Southern Charm alum Naomie Olindo split from her boyfriend Metul Shah just after moving to New York City with him! Yikes… Talk about bad timing!
Naomie sparked speculation that the couple might've been heading to splitsville when she deleted all pictures of the hunk on her Instagram in early July. While it remains unclear just what went down behind the scenes, it is clear the doctor engaged in some unwanted behavior. Addressing the breakup, which was announced on July 12, the reality TV star opened up to fans on the 'gram, sharing:
"I am so thankful for all of the support you guys are giving me right now. Trust me I need it. This is incredibly embarrassing and I feel so lost, I just ask that you please stop sending/saying hateful things to Metul. I have self respect and will not be getting back together with him, but he is also in a terrible place dealing with the consequences of his actions. Please don't be mean, he is human and this situation is punishment enough."
Welp, there ya have it! This couple is dunzo for good!
John Mellencamp & Nurse Jamie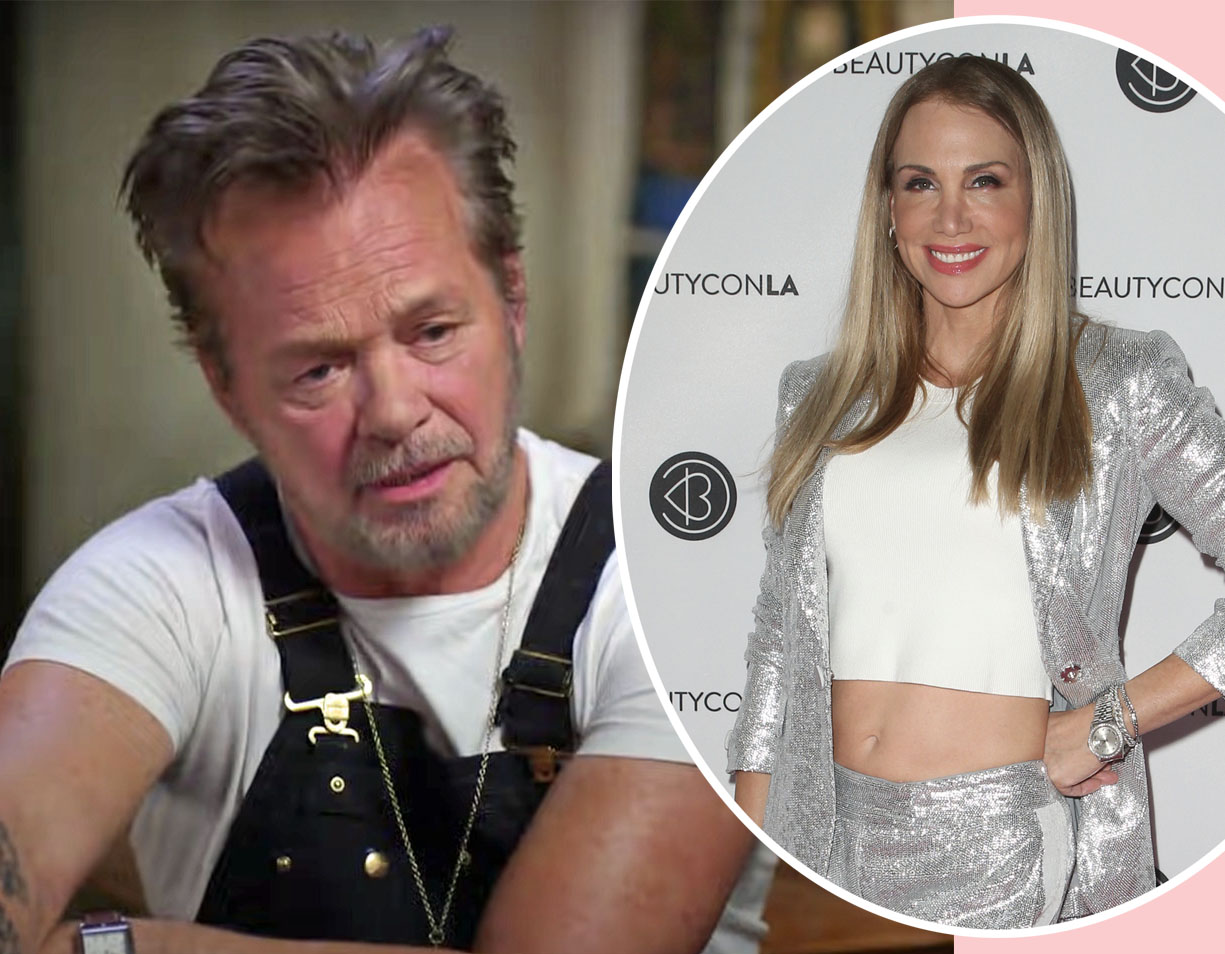 John Mellencamp and Nurse Jamie (born Jamie Sue Sherrill) broke up on January 29, according to People. The musician and celebrity skincare expert had been going steady since early 2020, with outlets confirming the relationship in April. Very little information on their relationship is known, including why they separated after around a year of dating.
Scooter Braun & Yael Cohen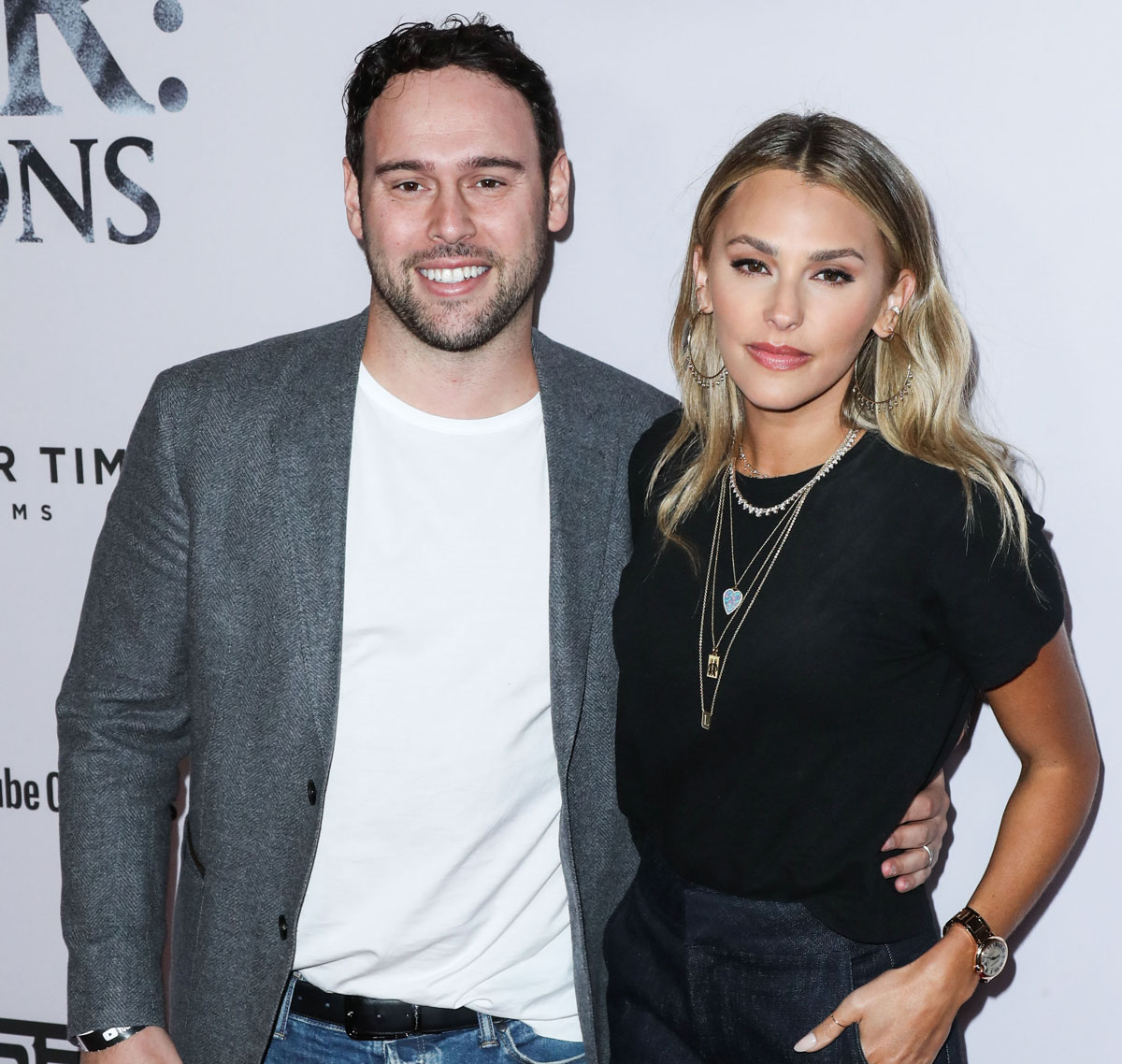 Scooter Braun filed for divorce from wife Yael Cohen in mid-July — days after the couple's seventh wedding anniversary. At first, it was announced that the couple would just be taking a break, but the music manager quickly changed course and filed for a legal split.
It seems like they have remained amicable for their children, Jagger Joseph, Levi Magnus, and Hart Violet, but it's unlikely they'll "bounce back" like normal, as a People source hoped. Before the divorce was official, an insider explained the brief pause of the relationship, telling the outlet:
"Their friendship is the best it's ever been, but they're taking some time apart to sort things out. So many couples went through this during the pandemic. They love each other and just need some time apart and will hopefully bounce back for their kids."
Hopefully, they'll be able to maintain this united front for their kids when it comes to co-parenting during the split!
Scott Disick & Amelia Hamlin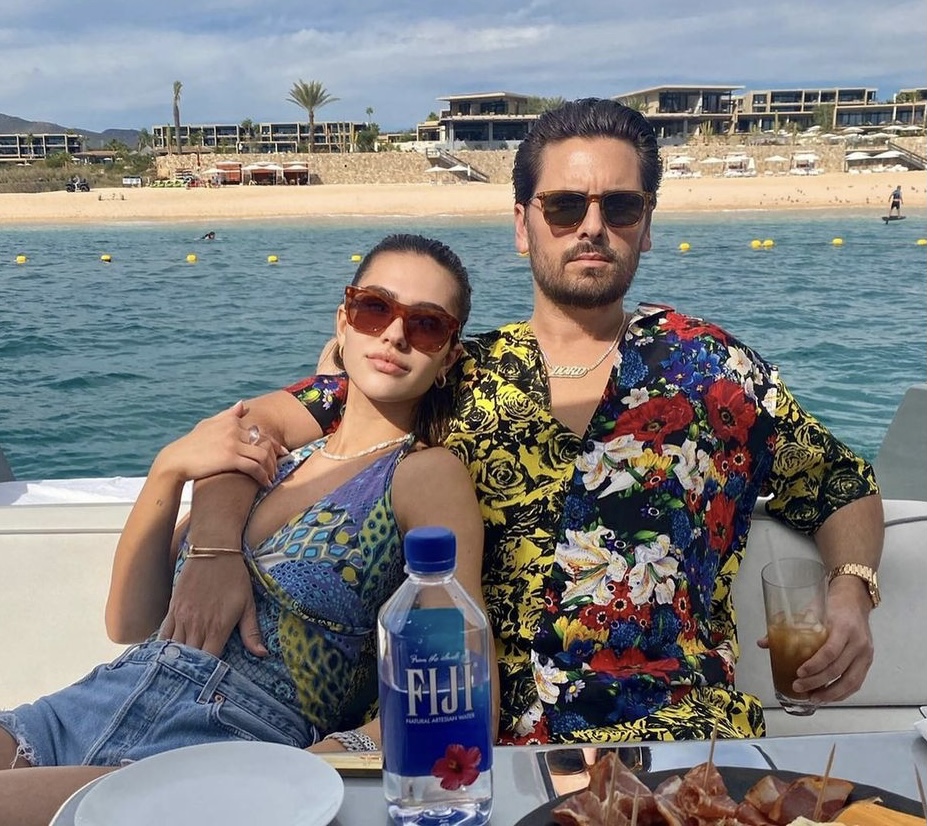 Scott Disick and Amelia Hamlin split in early September, less than a year after getting together. The not-so-shocking, but very sudden breakup occurred days after the KUWTK alum was seen sending alleged messages to his baby momma Kourtney Kardashian's other ex Younes Bendjima, in which he bashed the reality star's new romance with Travis Barker. While sources claim those harsh texts weren't the reason the 20-year-old model called off her relationship, her cryptic posts from hours before the split was confirmed seem to suggest otherwise.
Kaley Cuoco & Karl Cook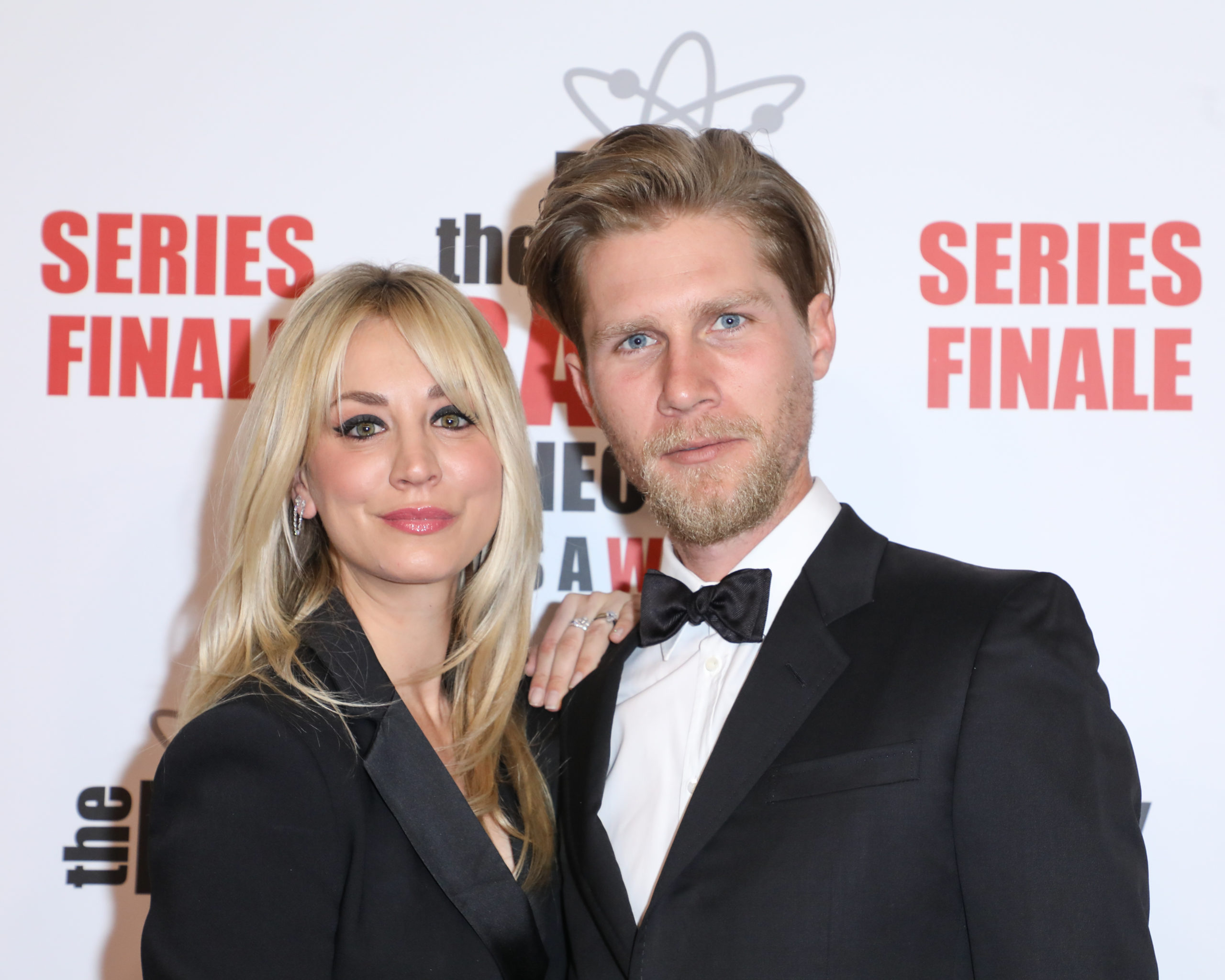 Kaley Cuoco filed for divorce from her husband Karl Cook on September 4. The Flight Attendant star submitted the paperwork in a Los Angeles Superior Court the same day the former couple announced their breakup. The split seemed to come out of nowhere, with the 35-year-old actress and 30-year-old equestrian revealing in a joint statement:
"Despite a deep love and respect for one another, we have realized that our current paths have taken us in opposite directions. We have both shared so much of our journey publicly, so while we would prefer to keep this aspect of our personal life private, we wanted to be forthcoming in our truth together. There is no anger or animosity, quite the contrary."
The exes were married in San Diego in 2018 after meeting in June 2016. Their love story has always been "unconventional," too. They didn't even move in together until two years after their wedding, which would put them in the same house just as coronavirus was shutting the world as we knew it down. What a bummer! Seems like they were better living apart…
Kanye West & Irina Shayk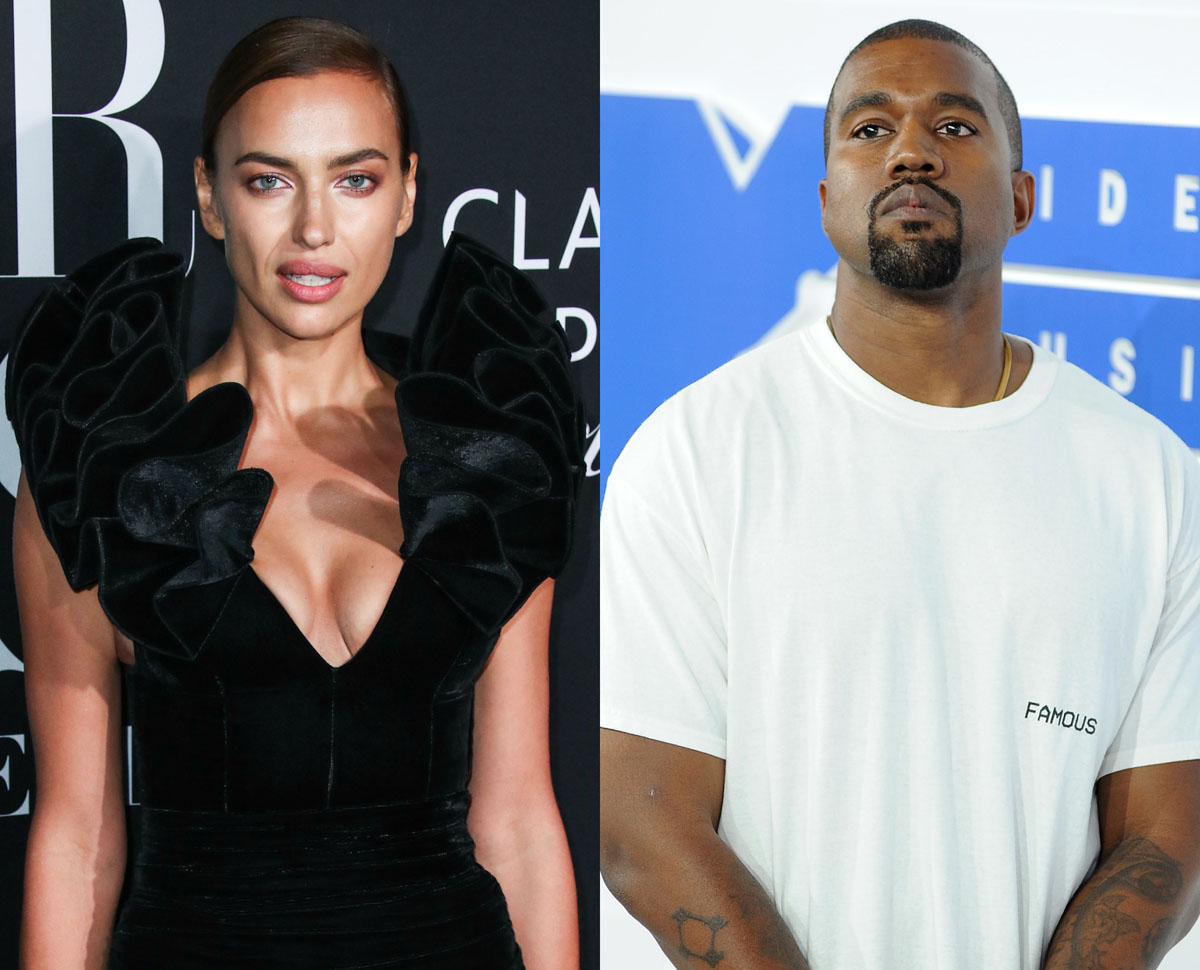 In late August, Kanye West and Irina Shayk officially split, according to multiple sources who also claimed the romance was never "serious." After dating for three months (following the rapper's very public split from Kim Kardashian), the musician felt he needed to focus his attention on his just-released album Donda and his family. A source told People that the exes "remain friendly" but that Ye "doesn't have time to date right now."
The news also came a month after the Russian model was reportedly pissed off after fake breakup rumors hit the internet. Perhaps that was foreshadowing the problems that lay between the romantics? Since their split, the 44-year-old caused a frenzy of speculation that he and Kim might rekindle their romance after she was spotted in a wedding dress for an album release event.
Raquel Leviss & James Kennedy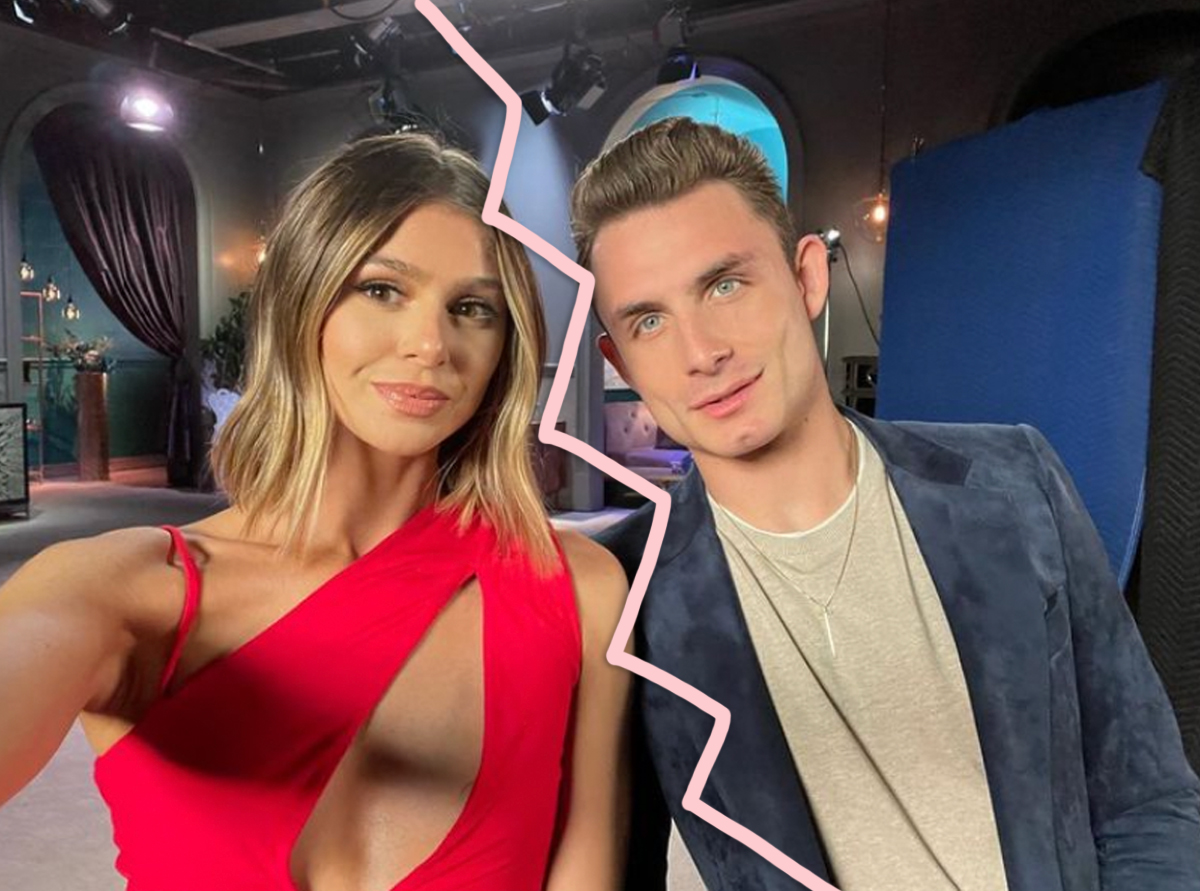 Vanderpump Rules stars Raquel Leviss and James Kennedy called off their engagement after five years together. They made the shocking announcement on December 5, writing to Instagram via a joint statement:
"After these 5 wonderful years we had together, we decided we have two different goals and made the decision to call off the engagement. We love each other very much, but we aren't in love anymore. We want nothing but the best for each other so please keep any thoughts positive. Sending Love."
While the duo has yet to elaborate on why they decided to split, a source told People at the time that the breakup coincided with the filming of the VPR reunion special. Raquel even returned her ring ON CAMERA! So dramatic! The duo originally got engaged in May. Their personal life seemed to be going well in recent weeks, but we guess not everything is what it appears to be on social media!
Shawn Mendes & Camila Cabello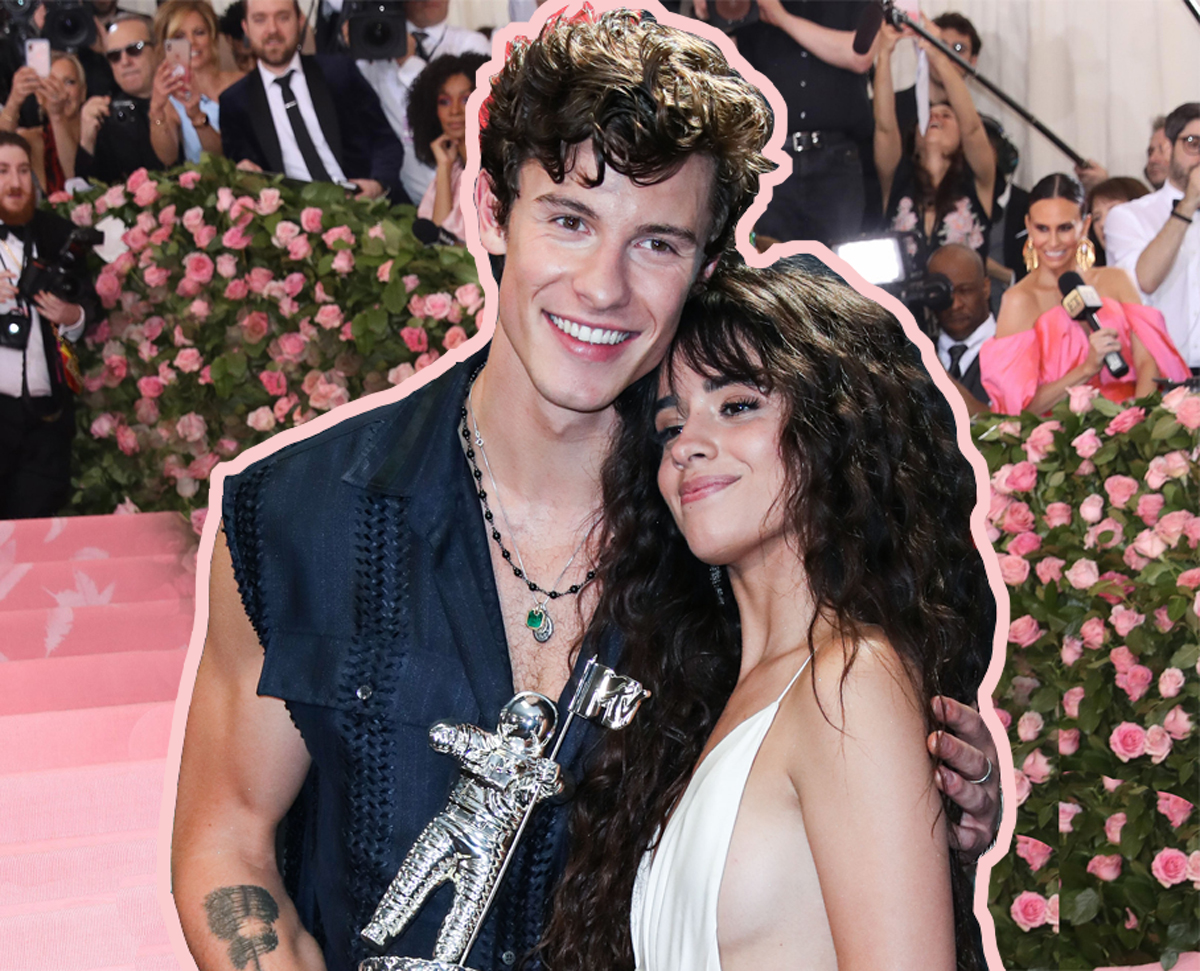 Shawn Mendes and Camila Cabello split on November 17, making the sad announcement on Instagram. While they didn't get into the issues that led to the downfall of their romantic relationship, the duo insisted they'd remain friends following the separation, saying:
"Hey guys, we've decided to end our romantic relationship but our love for one another as humans is stronger than ever  We started our relationship as best friends and will continue to be best friends. We so appreciate your support from the beginning and moving forward."
In the wake of their breakup, sources have spoken to many outlets to help explain what went wrong. According to an E! News insider, the Canadian "initiated" the split, but the Fifth Harmony alum quickly agreed. Busy schedules seemed to be a big factor in the decision to go their separate ways. Shortly after the breakup, the Wonder crooner gave fans an intimate peek behind the scenes with the release of his latest single, It'll Be Okay, which seems to explain former couple's decision further.
Anthony Ramos & Jasmine Cephas Jones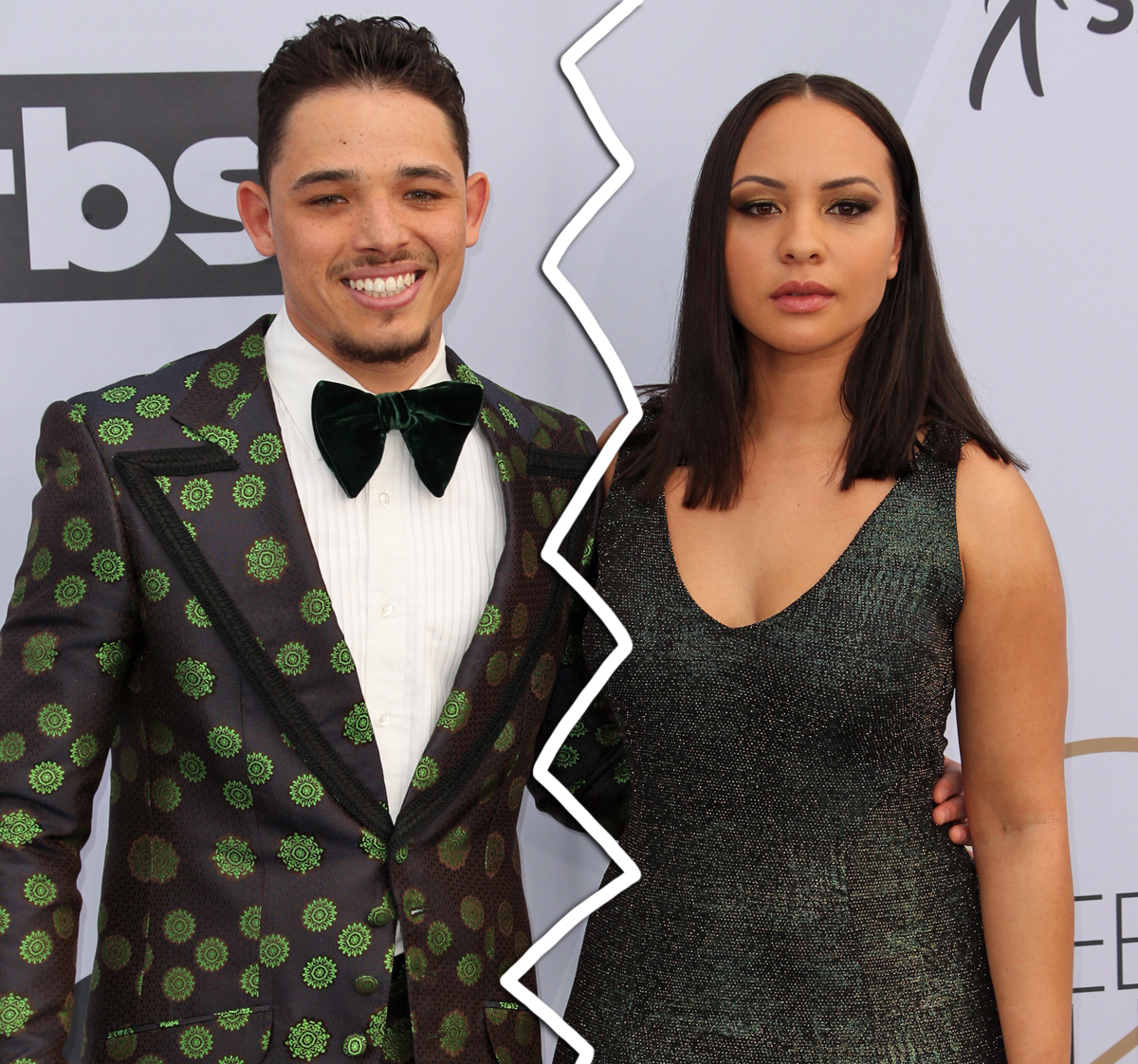 Hamilton heartbreak!! Anthony Ramos and his former fiancée Jasmine Cephas Jones split after nasty cheating rumors went viral! In early December, a TikTok suggested the In The Heights star was cheating on his longtime lover by taking another woman to a strip club. Nothing from the video could be confirmed, but E! News did learn that Jasmine dumped the performer in early December! Neither performer has commented on the scandal, but Jones was caught deleting a past social media post in which she gushed about Anthony for his birthday. Sad to see their love story come to a dramatic end.
Tiffany Haddish & Common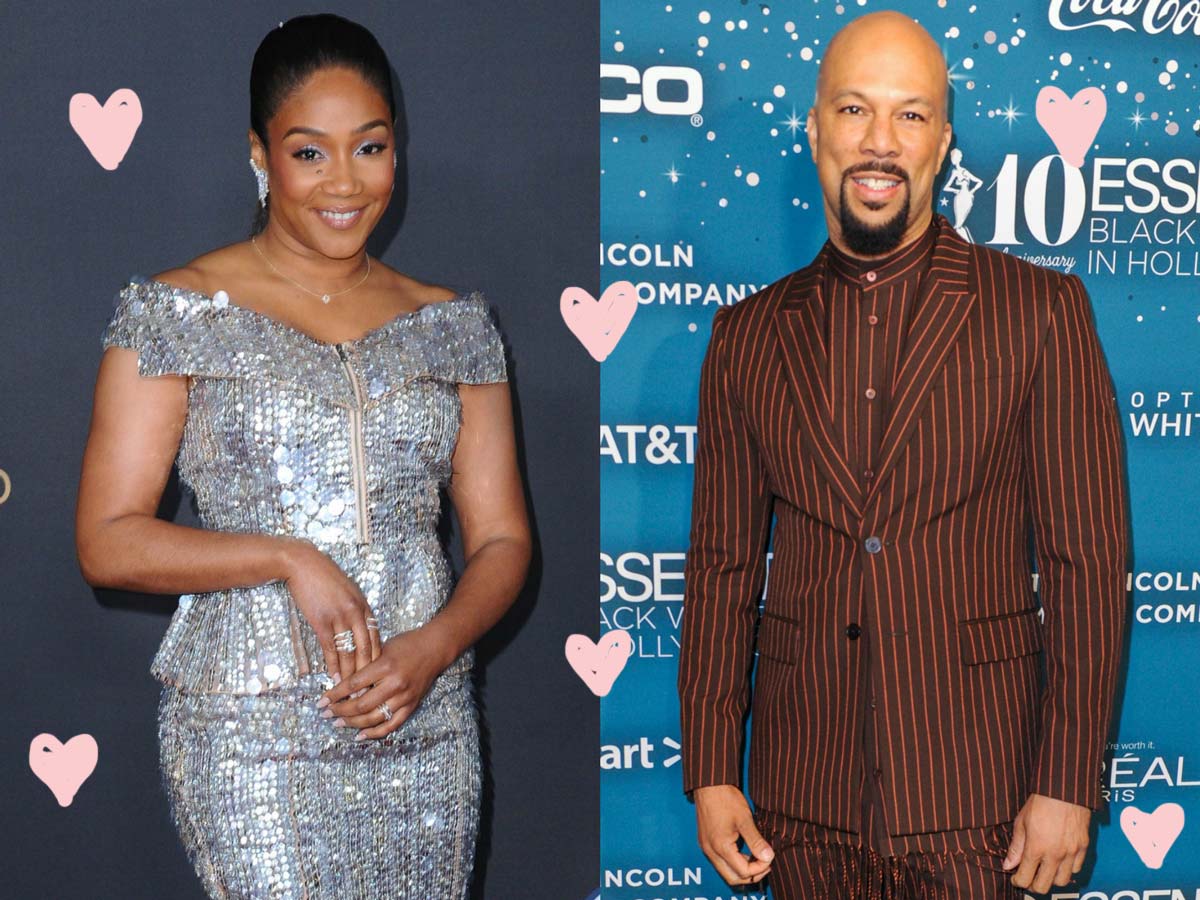 Tiffany Haddish and Common called it quits in November after one year of dating, and boy did this one hurt! At the time of the split, a source told People the A-listers — who connected during the pandemic via Bumble — were just "too busy" for each other. A few weeks later, the rapper revealed in an interview on the Hollywood Unlocked With Jason Lee: Uncensored podcast that the stars' work schedules were the main issue, explaining:
"I don't think the love really dispersed. I just think it was like we weren't feeding the relationship… Neither one of us is gonna stop. We both care about our crafts and what we do. We care about love too and partnership, but I think the energy that has been put into our careers and continuing to want to do the things that we do for ourselves and for the people, it was hard for me to balance all of that and keep the relationship fed."
Honestly, we really respect the musician for being so open and acknowledging that if he couldn't put his full attention on his lady, then she deserved better.
Tayshia Adams & Zac Clark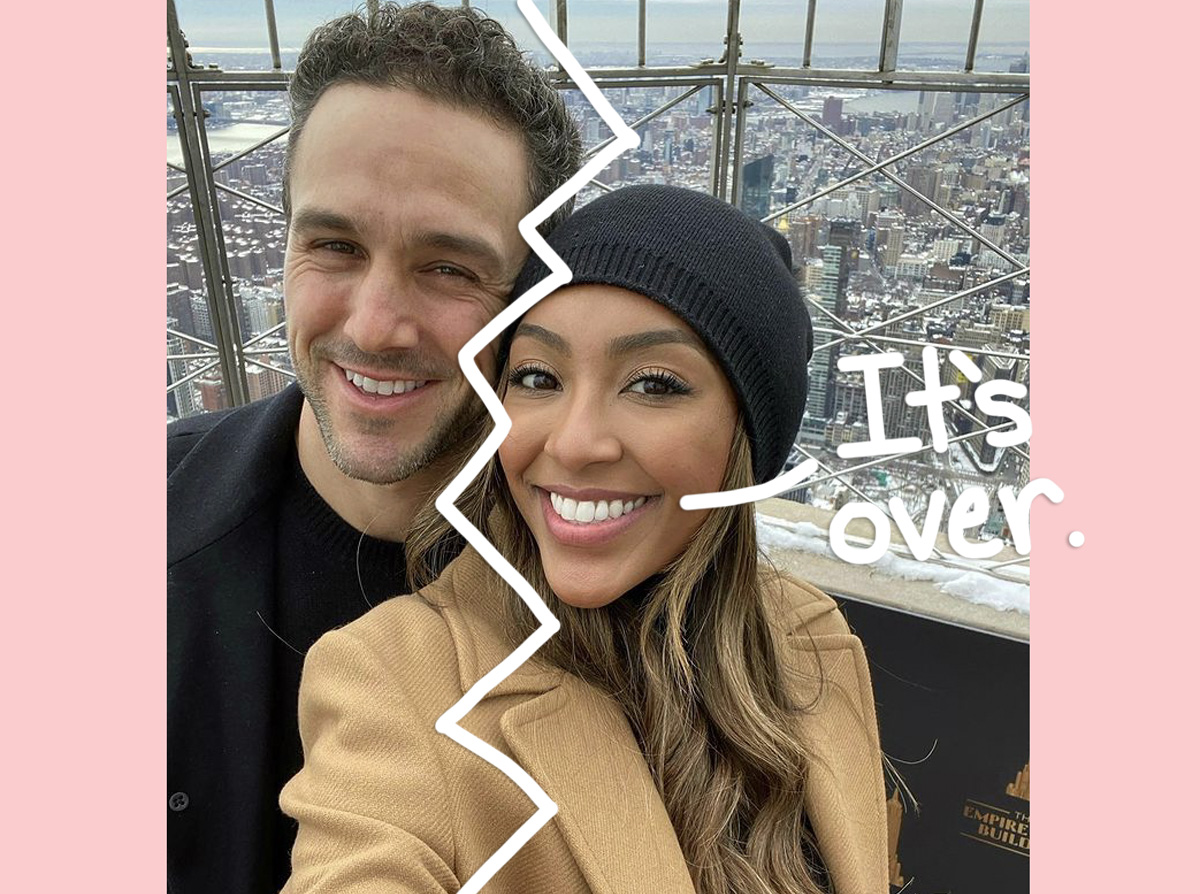 Bachelor stars Tayshia Adams and Zac Clark ended their engagement in late November. The couple met during Adams' season of The Bachelorette and got engaged during the season finale which aired in December 2020. Things seemed to be going well (despite some rumors suggesting there was trouble in paradise). Just two weeks before the split, they even ran the New York City Marathon together! But things weren't meant to last, and the reality TV star opened up about the shocking breakup during Michelle Young's The Men Tell All special, simply saying:
"All I have to say is that I'm heartbroken. But we tried really hard and I still love him very much. And I'm not sure what the future holds. You know how it is. It's really hard."
So sad.
Chase Stokes & Madelyn Cline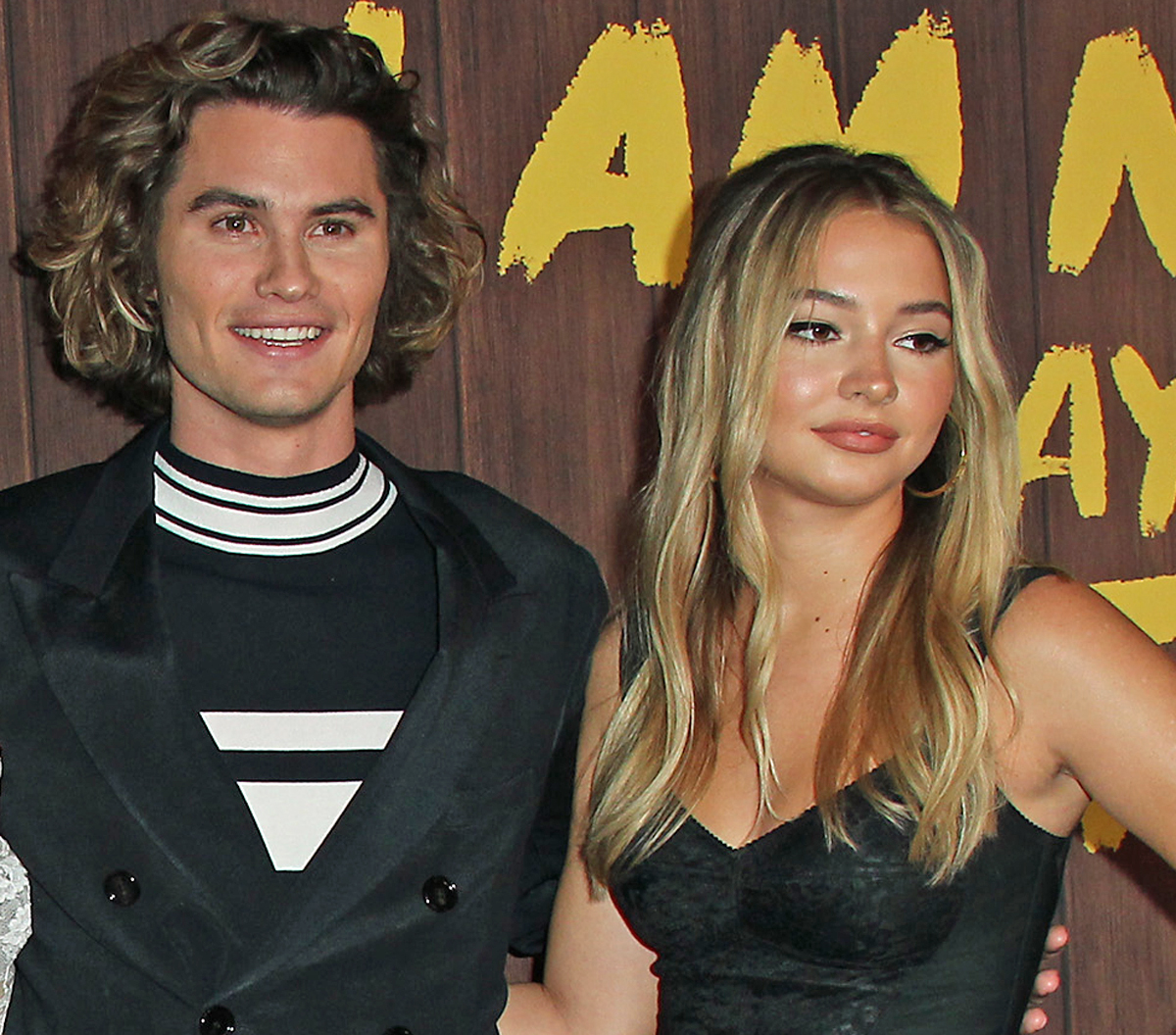 Outer Banks stars and on-screen lovers Chase Stokes and Madelyn Cline broke up in the fall. The news was announced in November, but shortly after, a People insider claimed the split happened "months ago."
Interestingly, Cline had been spotted with Ross Butler during Milan Fashion Week in September. At the time, the sighting caused many fans to speculate that the model's relationship was on the rocks. But a source insisted that the Riverdale lead and 24-year-old were just hanging out as "friends."
Kaia Gerber & Jacob Elordi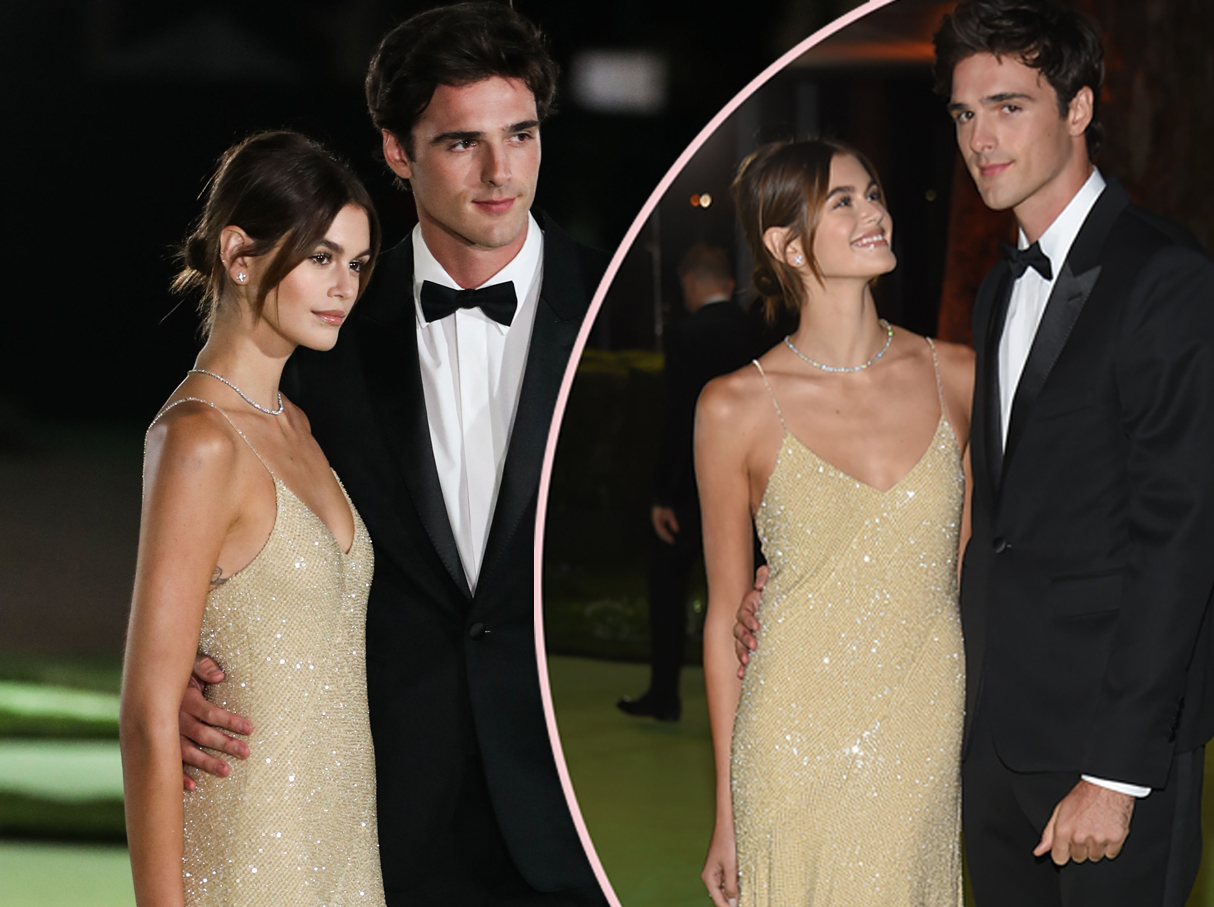 Another young Hollywood couple bit the dust this year…

Sadly, Kaia Gerber and Euphoria's Jacob Elordi ended their romantic relationship after a year of dating. Things seem to have come to an end very amicably — the pair are even still following each other on Instagram! The actor first linked up with Cindy Crawford's daughter in September 2020 when they were spotted in NYC together. They quickly jetted around the world to vacation in Mexico before making things official on Halloween last year.
Batsheva Haart & Ben Weinstein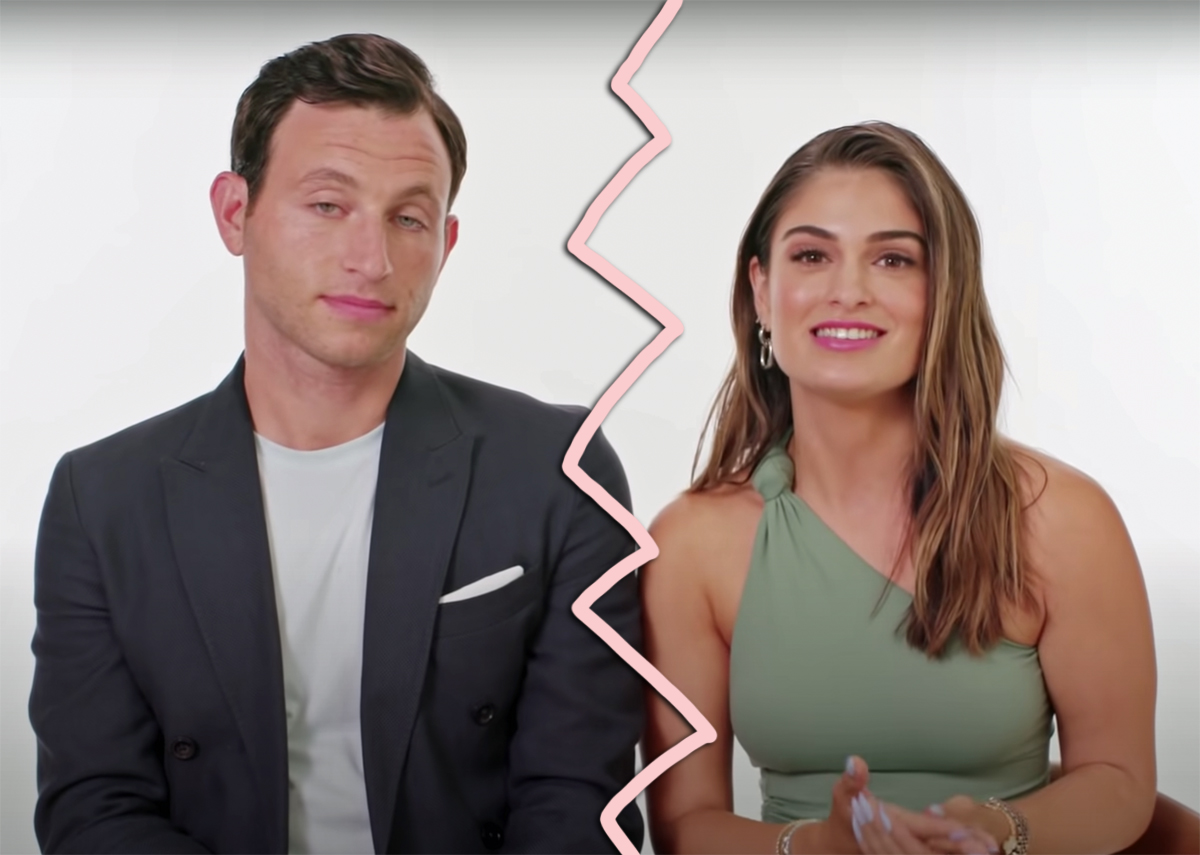 My Unorthodox Life stars Batsheva Haart and Ben Weinstein separated in November after being married for nine years! At the time of the breakup, a source revealed that the 28-year-old influencer had already moved out and had been living with her mother Julia Haart for "the last few weeks." The former couple then took to the 'gram to share a joint statement about their shocking split, writing:
"After time and consideration we have made the decision to separate. We have so much love and respect for each other but have realized that it is time to take some space to ensure that each of us live the most joyous, fullfilling lives possible. There are no secrets nor salacious events to blame. We are just two best friends who met at a very young age and have grown over the past 9 years each in our own way. We so appreciate your continuous support as we embark upon this new chapter of our lives, separately."
Viewers of the Netflix reality series may have seen the split coming since the tension between the high school sweethearts was a prime focus during the show's first season. Here's to hoping the next chapter is better for both of them…
Christine & Kody Brown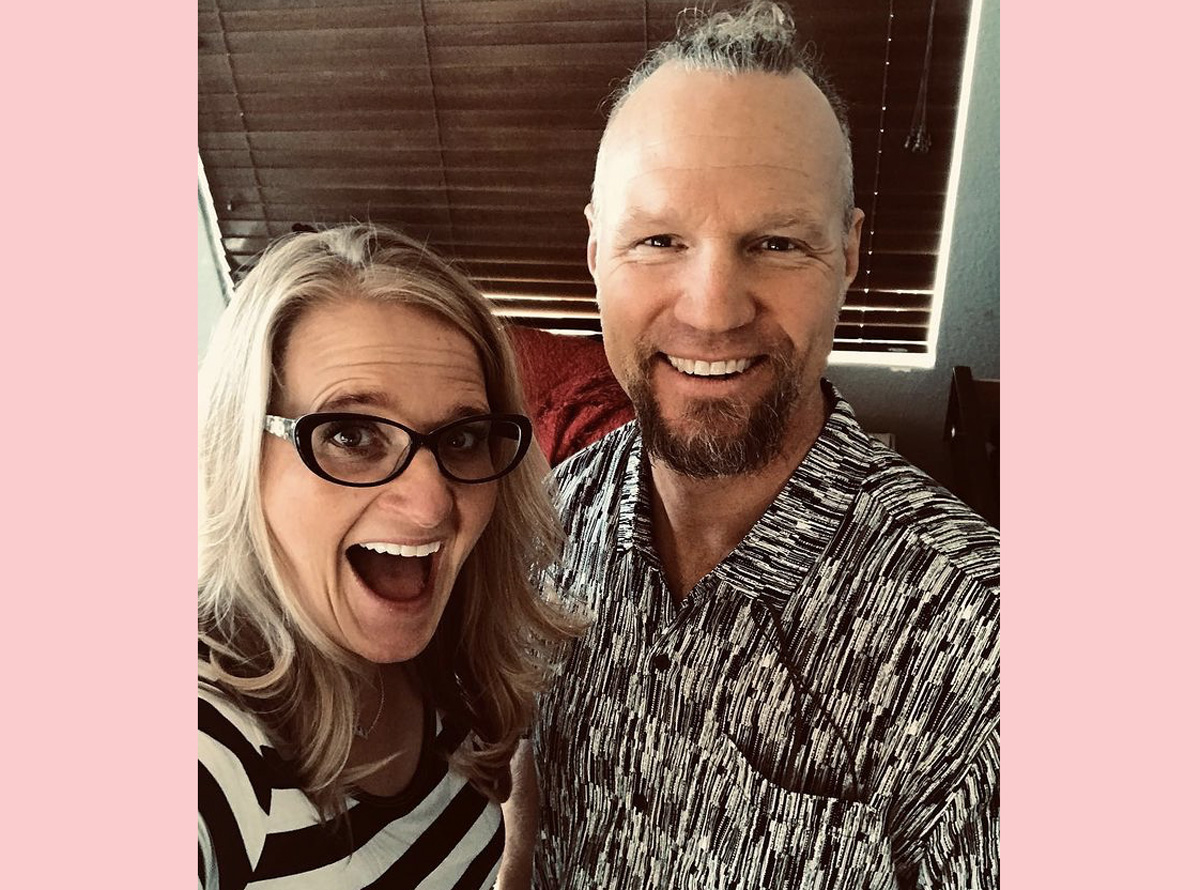 Sister Wives stars Christine Brown and Kody Brown split up after nearly three decades together! Oh, no!
The former couple announced their breakup on social media. Christine was the first to share the unfortunate news claiming that after so much time together, they'd just "grown apart," continuing:
"After more than 25 years together, Kody and I have grown apart and I have made the difficult decision to leave. We will continue to be a strong presence in each other's lives as we parent our beautiful children and support our wonderful family. At this time, we ask for your grace and kindness as we navigate through this stage within our family."
But just hours later, it appeared like the split wasn't so amicable! The 52-year-old now-estranged husband added his side of the story, saying:
"Christine's decision to leave comes with a great deal of sadness. We enjoyed many years together and I have a large amount of respect and admiration for her. Although we are moving forward on different paths, we will always remain committed parents."
The couple first got together when Christine joined the Brown family's plural marriage alongside wives Meri Brown and Janelle Brown in 1994. They share six children — Aspyn, 26, Mykelti, 25, Paedon, 23, Gwendlyn, 20, Ysabel, 18, and Truely, 11.
Valerie Bertinelli & Tom Vitale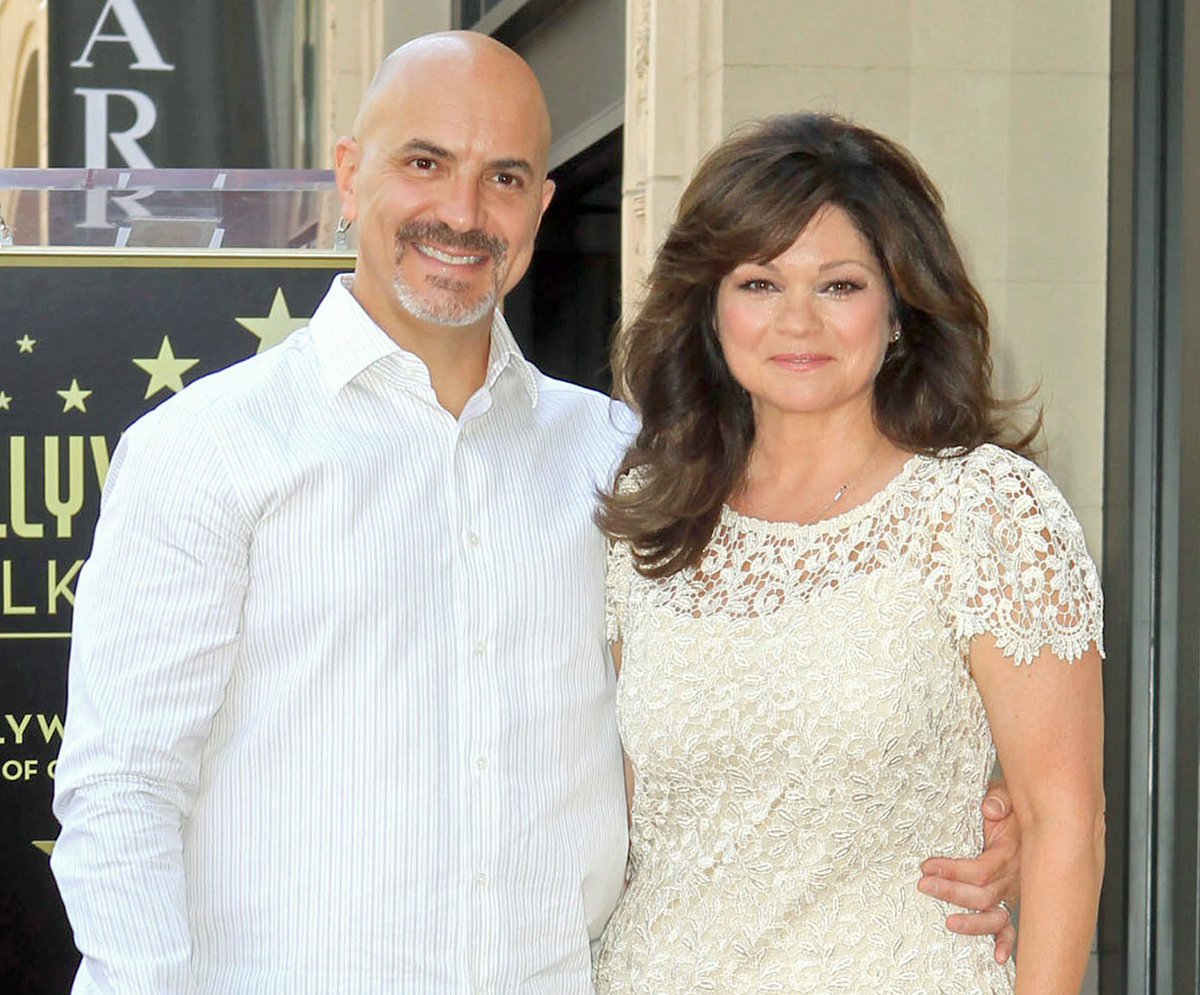 Food Network star Valerie Bertinelli filed for legal separation from her husband Tom Vitale in late November after more than 10 years of marriage. While she didn't list a date of the separation on her court documents, she claimed the split was due to "irreconcilable differences."
It remains unclear why the couple could no longer hold onto their spark, but in January, the One Day at a Time alum did reveal that she had been struggling ever since her ex-husband Eddie Van Halen died in 2020. Perhaps some of that grief led to a change of heart.
David & Tiffany Ortiz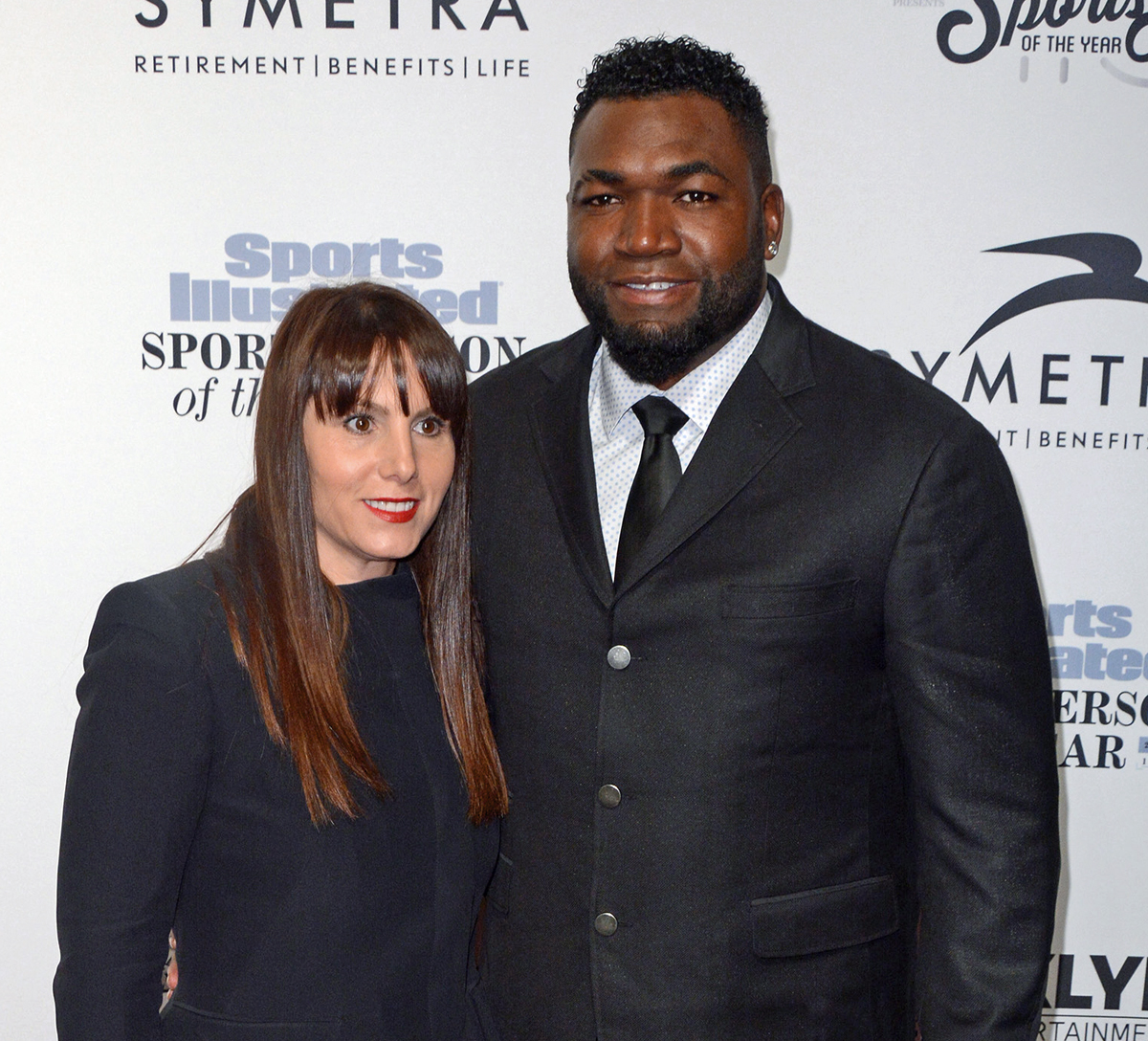 David "Big Papi" Ortiz and his wife Tiffany have decided to hit pause on their romantic relationship. The couple first met in 1996 and got married in 2002. They currently share kids D'Angelo, 17, and Alexandra, 20, together (David also has daughter Jessica, 25, from another relationship). Addressing the split, Tiffany told her Instagram followers on December 13:
"Over the past 25 years, David and I have shared a beautiful adventure in love and partnership. We have made the decision to go into a new phase of our life journey together, not as a couple, but as friends and co-parents to our amazing children."
Vicki Gunvalson & Steve Lodge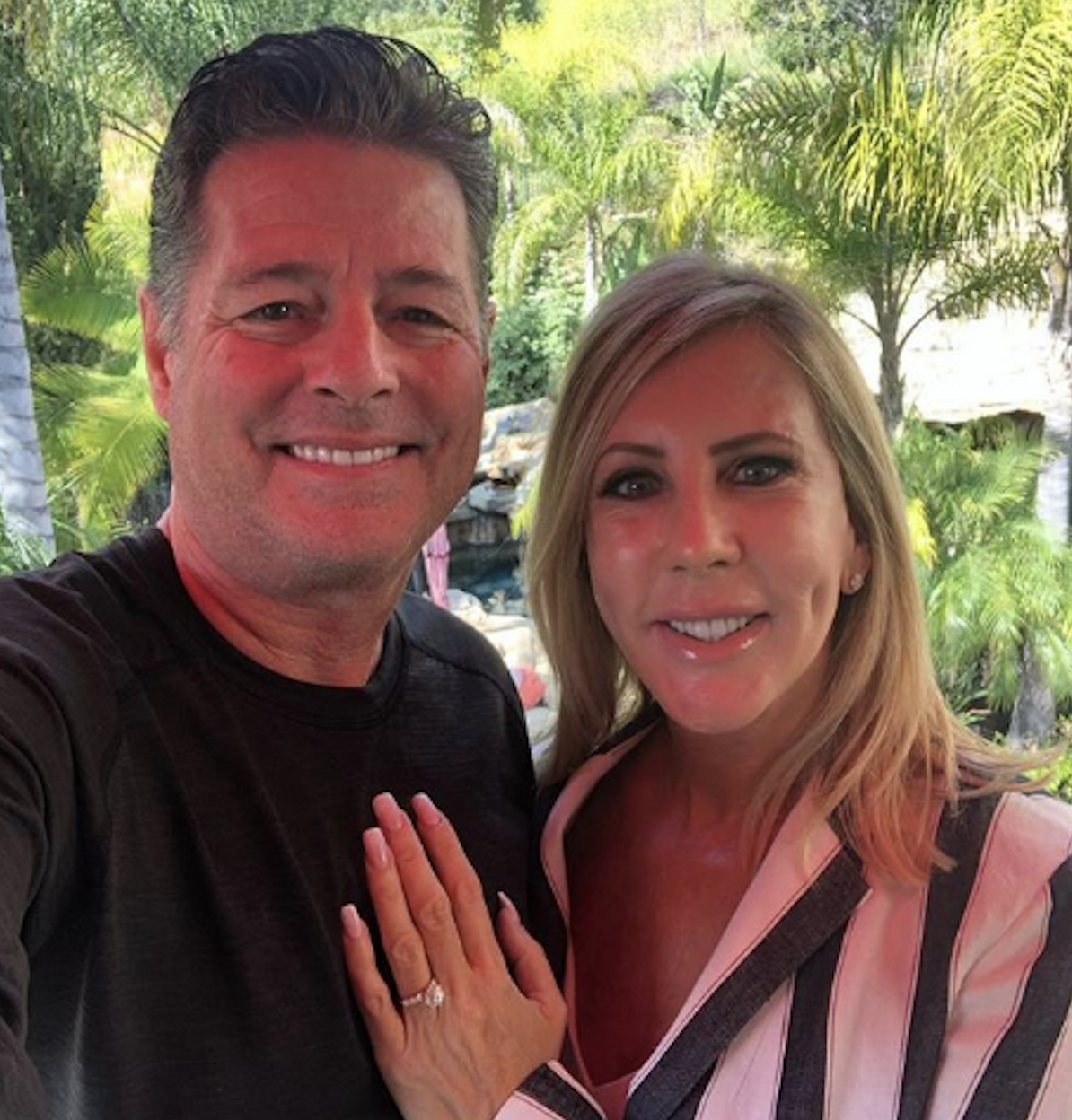 Real Housewives of Orange County alum Vicki Gunvalson and her fiancé Steve Lodge ended their engagement in October. They were engaged to be married for two years. The 59-year-old discussed the split on her Instagram, telling fans:
"The time has come for Steve and I to move forward or move on and we are …. moving on."
The Coto Insurance founder also insisted that nobody was at fault for the split, saying:
"There is no fault with either person, we are just going in different directions. I wish him the best life has to offer and to be happy, and he has wished the same for me."
Interestingly, one month after claiming they ended things on mutual terms, the reality star hopped back on the 'gram to accuse her ex of cheating AND using her fame to gain attention for his political campaign! She explained:
"He used me, he lied to me, he's been dating a 36 year old and is not what he portrays himself to be. No Christian man would do what he's done."
The Chicago native then added:
"My picker is obviously off… Unfollow Steve if you are."
Yikes! Rough to hear things ended so poorly!
Meagan Good & DeVon Franklin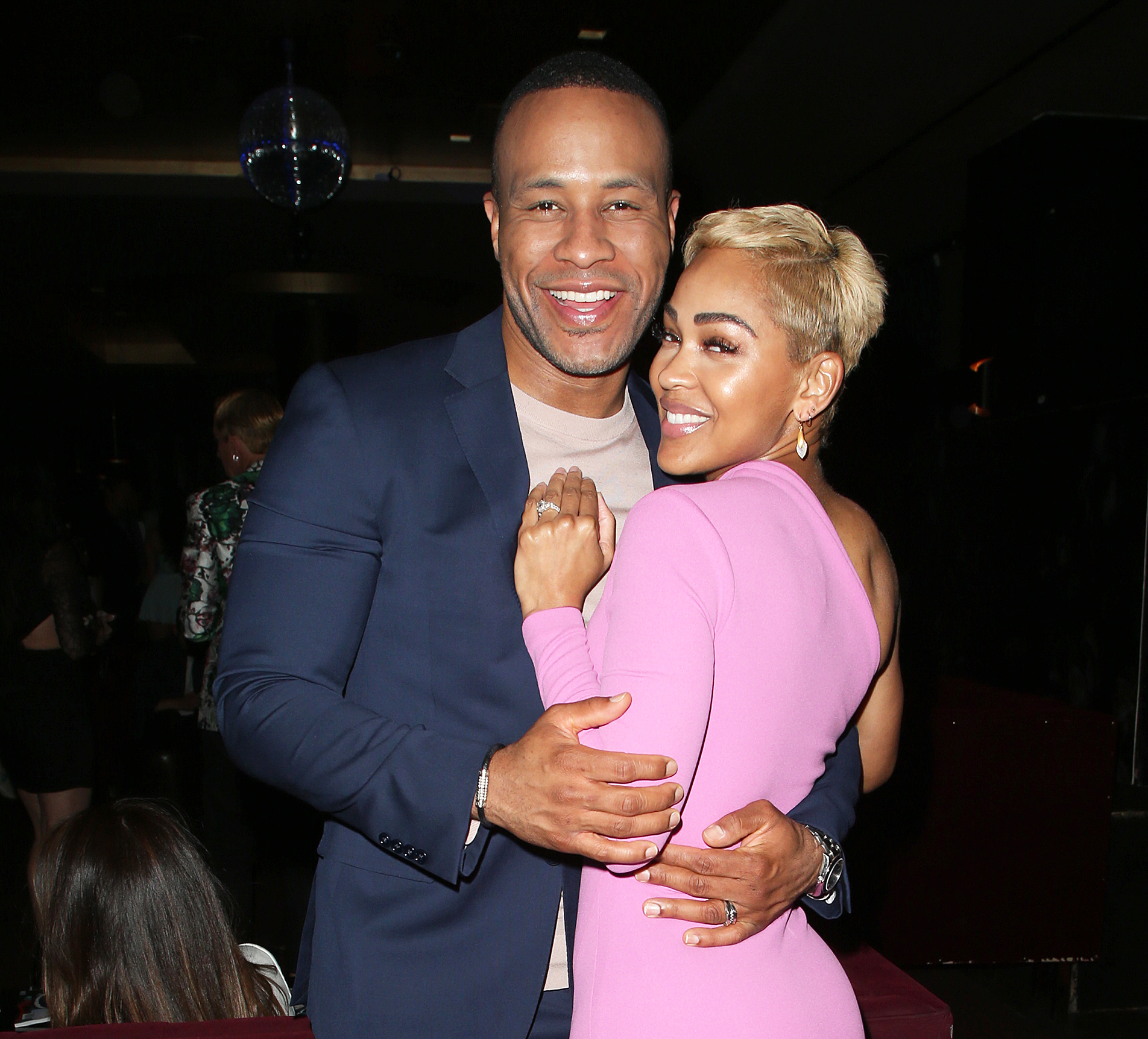 After nine years of marriage, Harlem star Meagan Good and DeVon Franklin filed for divorce on December 21, according to People. The famous duo first met on the set of the 2011 film Jumping the Broom before getting engaged in May 2012. They wasted no time before their wedding, choosing to walk down the aisle just one month later!
But while they may have fallen hard and fast, things changed over the years. The couple explained the break up in a joint statement shared with the outlet, expressing:
"After much prayer and consideration, we have decided to go into our futures separately but forever connected. We celebrate almost a decade of marriage together and a love that is eternal. There's no one at fault, we believe this is the next best chapter in the evolution of our love. We are incredibly grateful for the life-changing years we've spent together as husband and wife. We are also extremely thankful to God for the testimony being created inside us both and for blessing our lives with each other."
Wow… Just six months ago, the now-exes were celebrating their anniversary with mushy social media posts dedicated to each other. Sad to see things change in the blink of an eye!
Meghan King & Cuffe Owens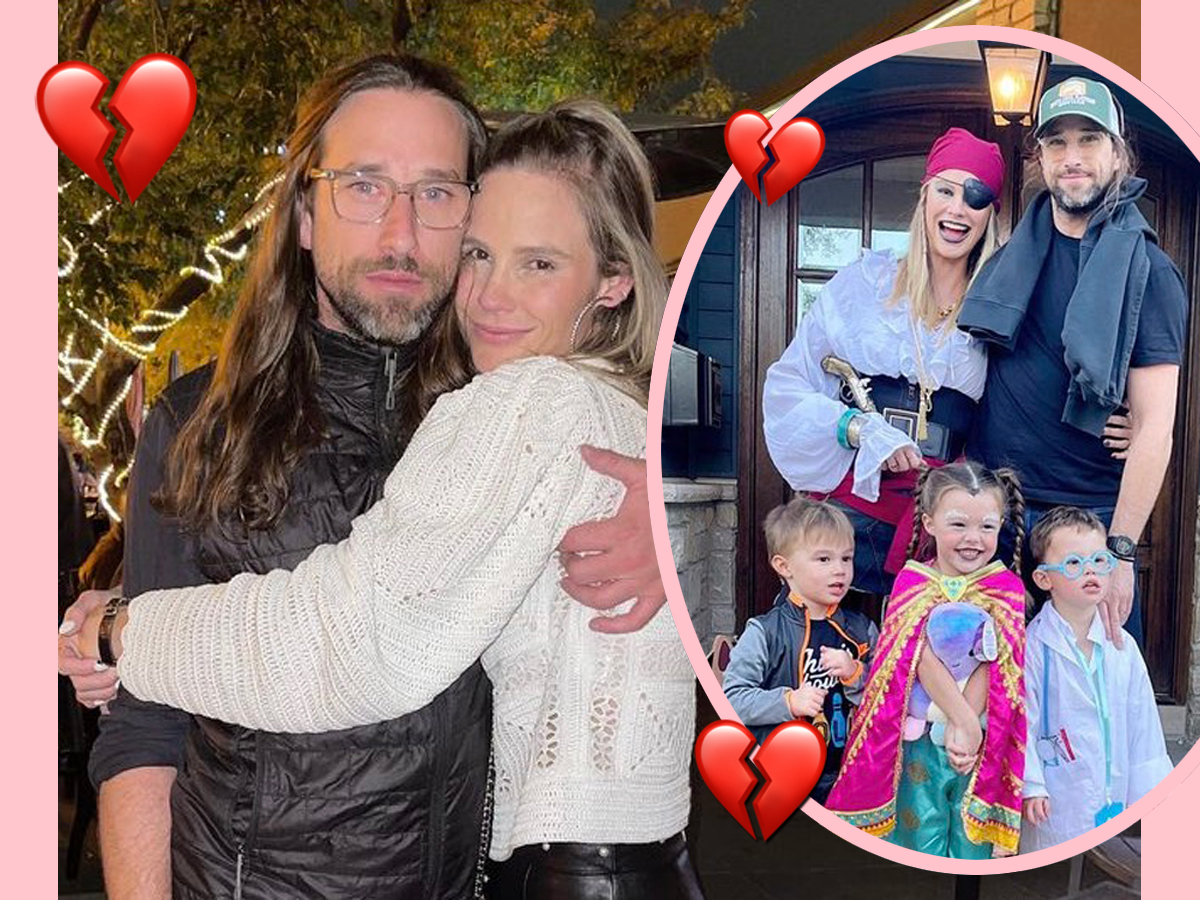 OK, that was FAST. Meghan King and her husband Cuffe Owens split after just two months (!!!) of marriage! The couple, who met in late September, got married just two weeks after making their relationship IG official. Owens' uncle, President Joe Biden, was even in attendance at the Pennsylvania ceremony. Sadly, Page Six reports made headlines on Christmas Eve that the couple "broke up." Just days later, the Real Housewives of Orange County star took to Instagram to share how "rattled" she and her young children (whom she shares with ex-husband Jim Edmonds) were amid the heartbreaking split, writing on December 27:
"I am rattled. This situation is profoundly devastating. This is obviously not what I imagined when I made my vows — and I'm shocked and saddened by the way things turned out. I am moving forward with my children as we privately process our pain and begin to let go of shattered dreams."
It remains unclear what tore the couple apart, but it sounds devastating!!
Dua Lipa & Anwar Hadid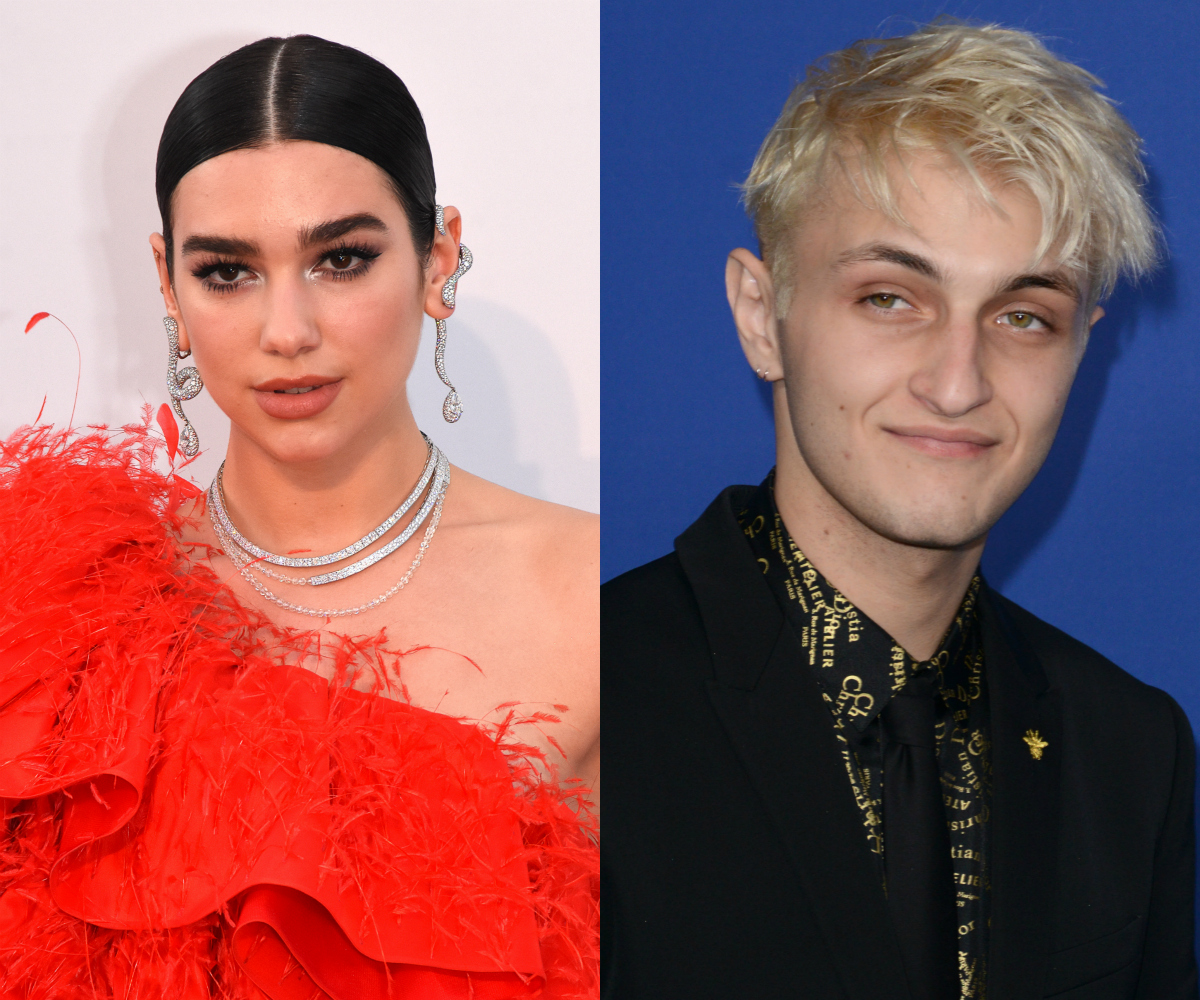 Dua Lipa and Anwar Hadid split! The singer and model are "taking a break" from dating after being together for two years, according to a People source. The news made headlines in early December by The Sun, who reported that the young lovers were in "crisis" mode as their busy schedules picked back up. They supposedly hadn't been face-to-face in eight weeks before calling things off! Wow!
Chrishell Stause & Jason Oppenheim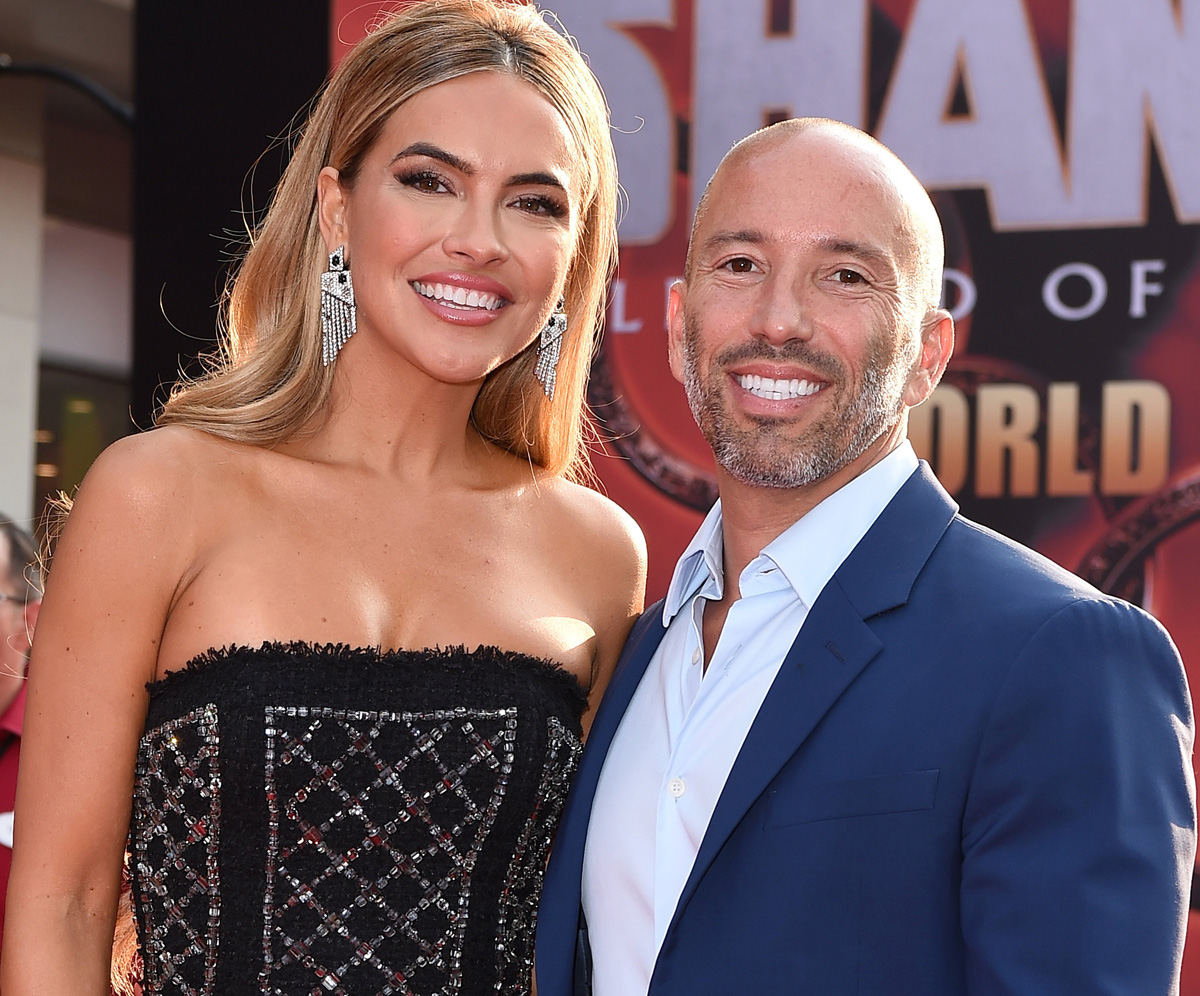 This wasn't the year of love for Chrishell Stause… After a short fling with Keo Motsepe at the start of the year (above), the Selling Sunset star went on to fall in love with her boss, Jason Oppenheim! Unfortunately, after five months of publicly dating (reports say they were coupled up months before fans were aware), the couple called things off just days before Christmas.
After keeping quiet about the breakup for a few days, the real estate agent decided to get brutally honest about the split, writing on Instagram:
"Jason was and is my best friend, and other than our ideas for a family ultimately not being aligned, the amount of respect and love we have for each other will not change going forward. Men have the luxury of time that women don't and that's just the way it goes."
Oof, what a bummer. Read Chrishell's full explanation (below).
As mentioned, they're hoping to remain friends despite hitting pause on the romance. We'll have to see how that goes in the Netflix series!
Tina Louise & Brett Oppenheim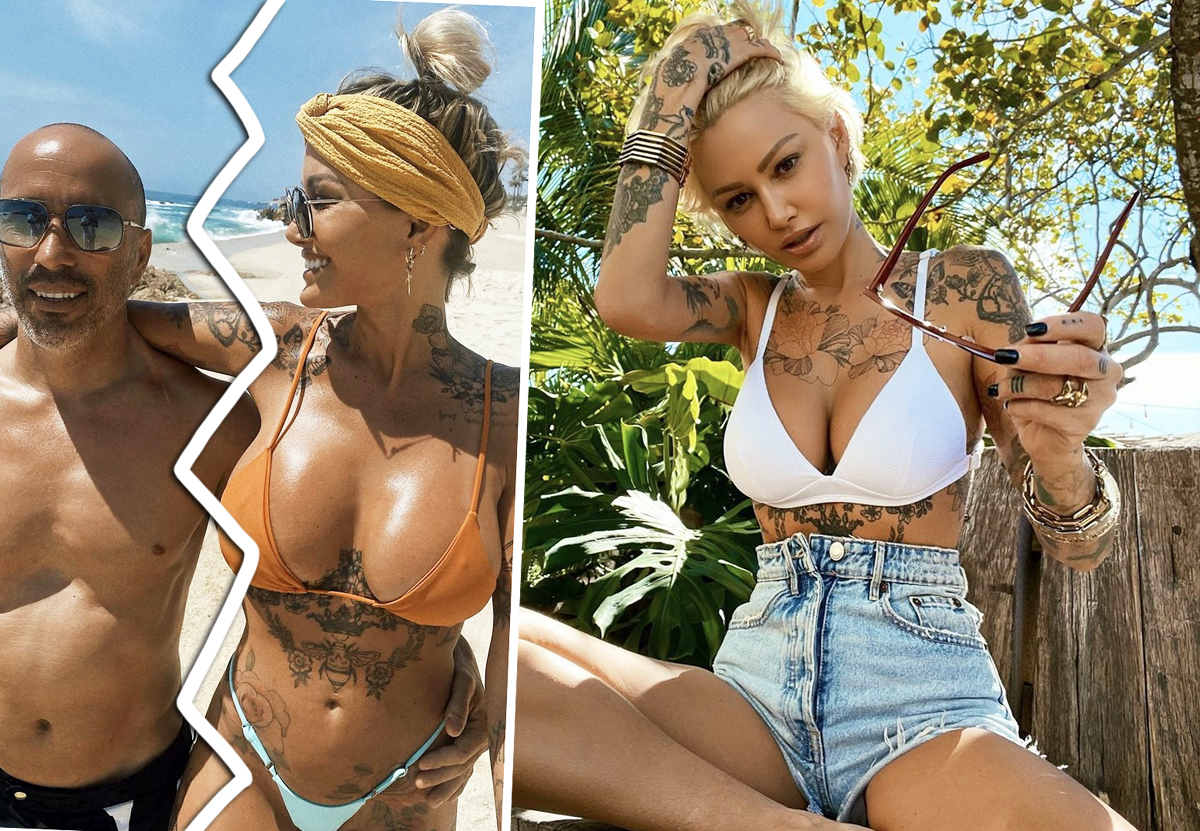 Nope, you're not seeing double! Jason Oppenheim's twin brother Brett Oppenheim split from his girlfriend of eight months, Tina Louise, on the SAME DAY. Or at least, the reports came out on the same day! How's that for identical twins?!
Keeping in tune with his brother's failed romance, the reason for Brett and Tina's split was also the fact that the 44-year-old doesn't want to have any kids. The Sugar Taco co-founder told TMZ on December 27:
"Oh, we broke up. It's ok; we're still friends. Well, you know, we were together for eight months, so it got to a point where I wanted to take the next step in the relationship, and he wasn't quite there yet."
She also explained why the brothers' relationships ended around the same time, adding:
"I think maybe the relationship with Chrishell and Jason may have prompted me to sort of ask more questions with Brett, and then that sort of ended the relationship."
Always important to ask those big questions!
Evelyn Cormier & David Vázquez Zermeño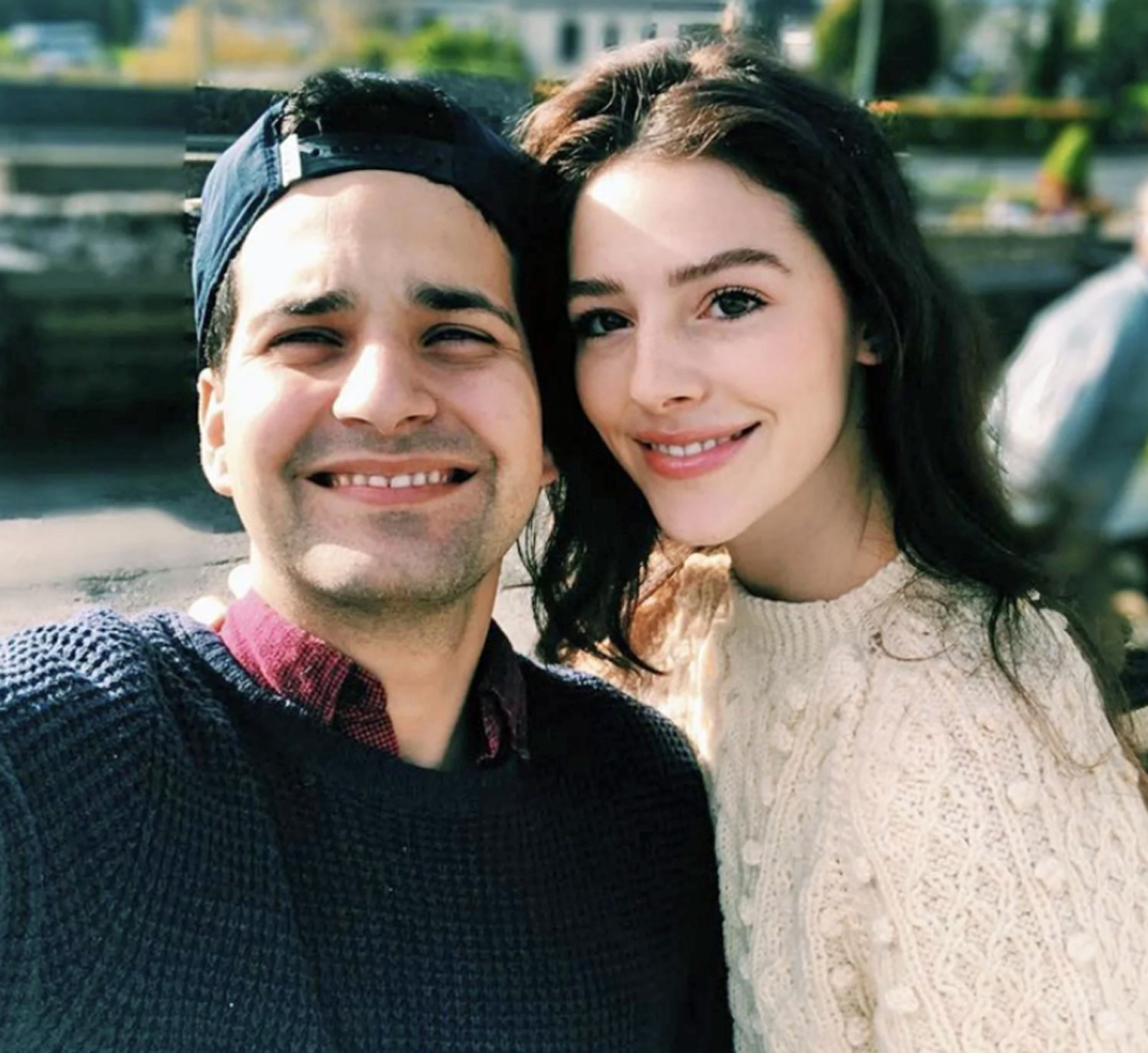 90 Day Fiancé's Evelyn Cormier and David Vázquez Zermeño split after four years of marriage, according to People. The couple met on social media after David discovered a Facebook page dedicated to Evelyn's band. Then, in season 5 of the reality series, David moved from Spain to the US to marry Cormier in an October 2017 ceremony.
Ray J & Princess Love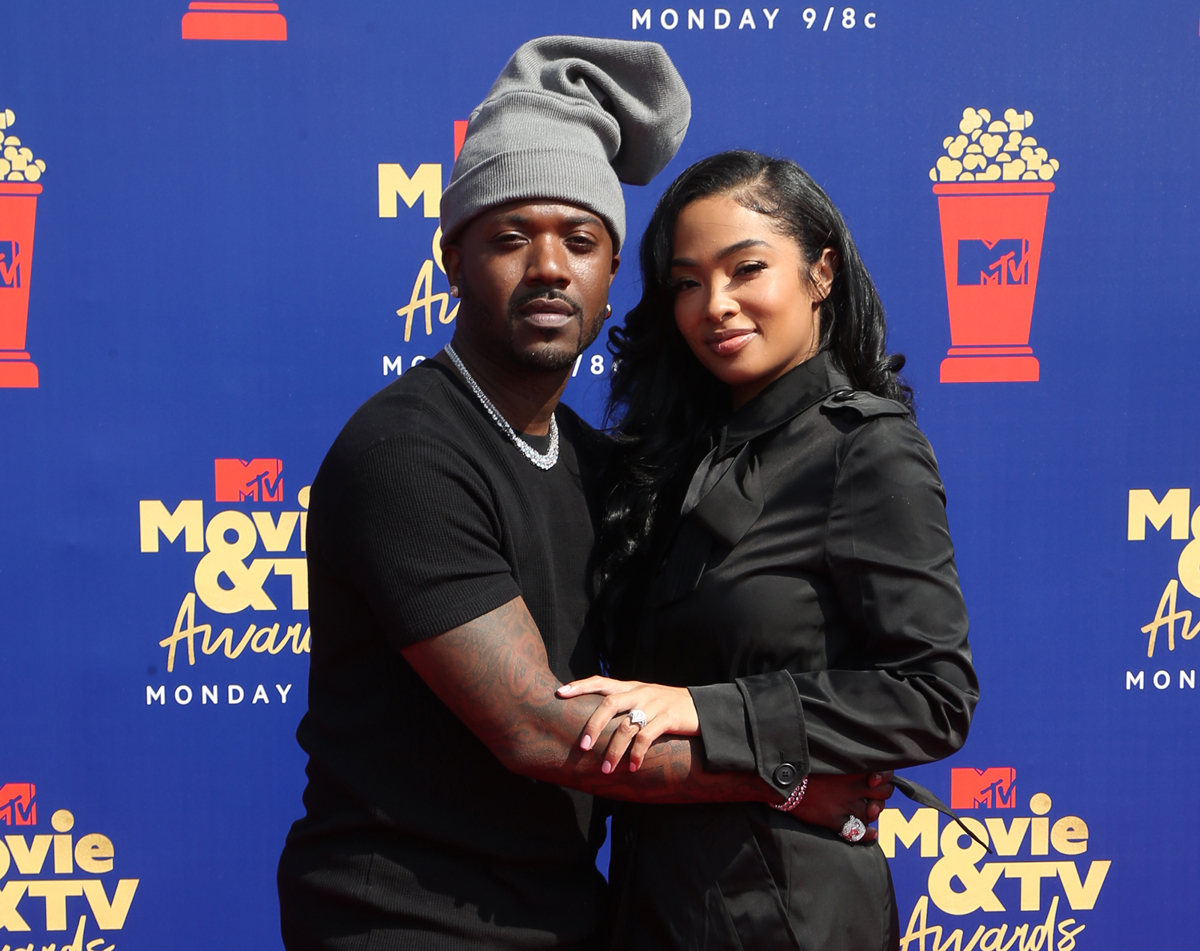 Ray J and Princess Love broke up in October when the singer filed for divorce from his wife in Los Angeles Superior Court. The couple had been married since 2016 and share two children, Epik Ray, 23 months, and Melody Love, 3. It's unclear what led to this split, but, interestingly, this isn't the first time someone in this relationship has filed for divorce. Back in May 2020, Love filed for divorce but asked for the filing to be dismissed in July. Then, that August, Ray filed for divorce but agreed to call it off in March. So, things seem to have been coming to a rocky end for months now…
Stevie J. & Faith Evans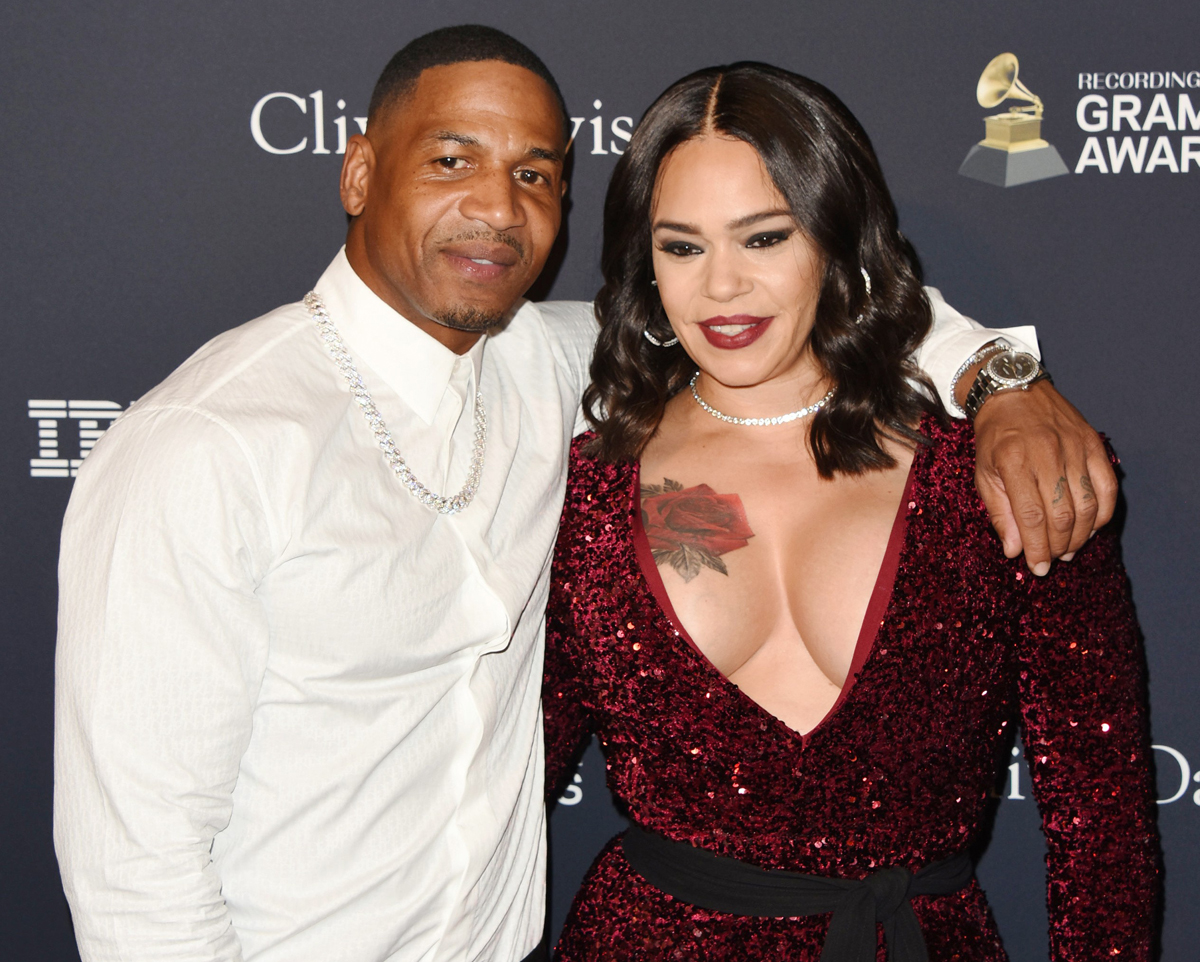 After three years of marriage, record producer Stevie J. filed a petition for divorce from his wife Faith Evans on November 7, according to People. When contacted by the outlet, both individuals had no comment on the reason for the split.
The I'll Be Missing You singer and Love & Hip Hop: Atlanta personality got married in a Vegas hotel room surrounded by friends and family in July 2018.
JoJo Siwa & Kylie Prew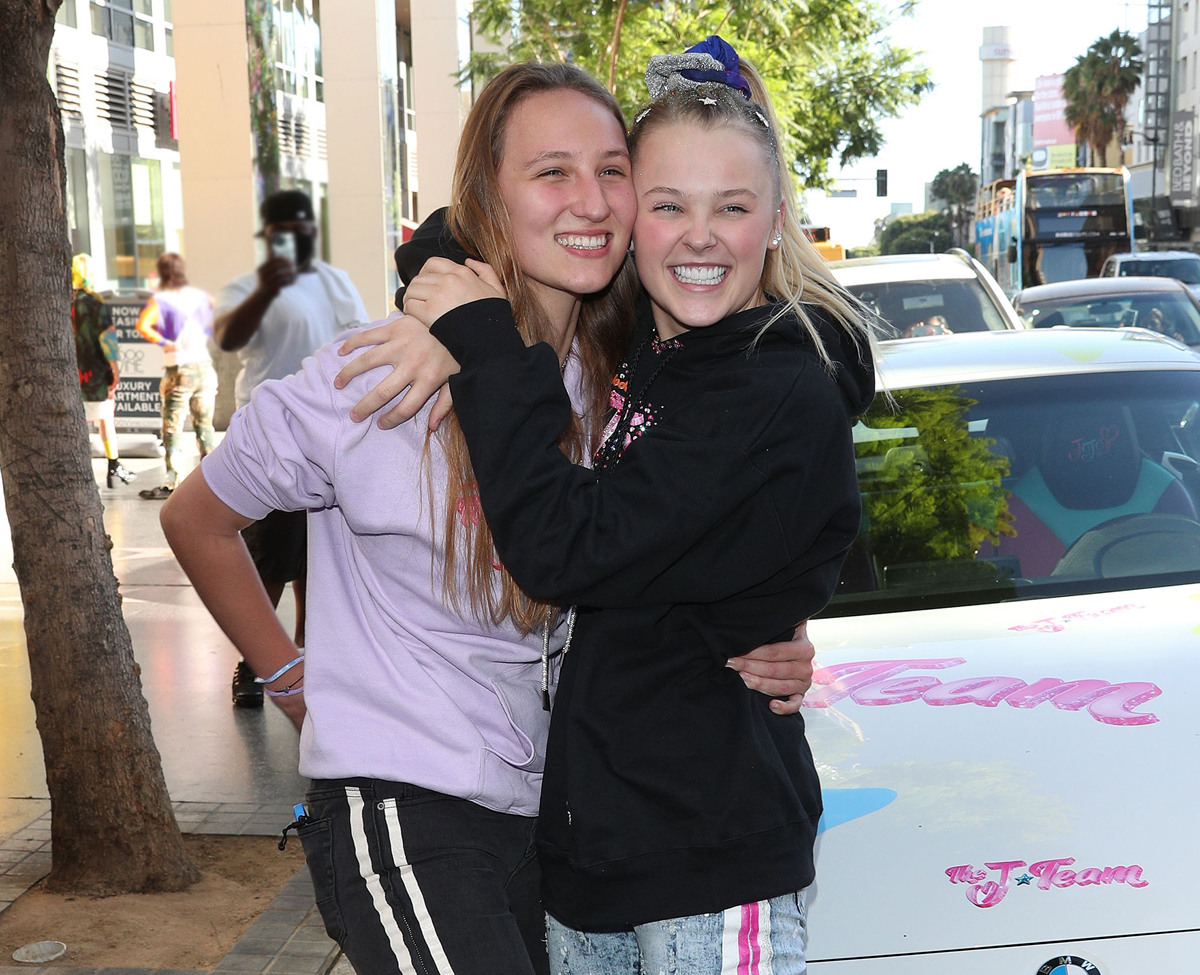 Oof… Young love is tough. JoJo Siwa and Kylie Prew fell hard for each other this year, but by November 9, Siwa confirmed the duo split. While chatting on Paris Hilton's This Is Paris podcast, the Dancing With The Stars contestant explained that Prew is still her "best friend," but they decided to end their romantic relationship, sharing:
"I have yet to talk about this officially, publicly, but we broke up. But she is literally still my best friend. I talked to her yesterday, she just got a new puppy. She's awesome. She's having the time of her life, I'm having the time of my life."
They seemed to have ended things on a good note, JoJo added:
"I'm really lucky that I didn't lose her completely because, you know, even though relationships end, friendships don't have to end."
Just before going public with their relationship, the Dance Moms alum came out as queer in January.
Zayn Malik & Gigi Hadid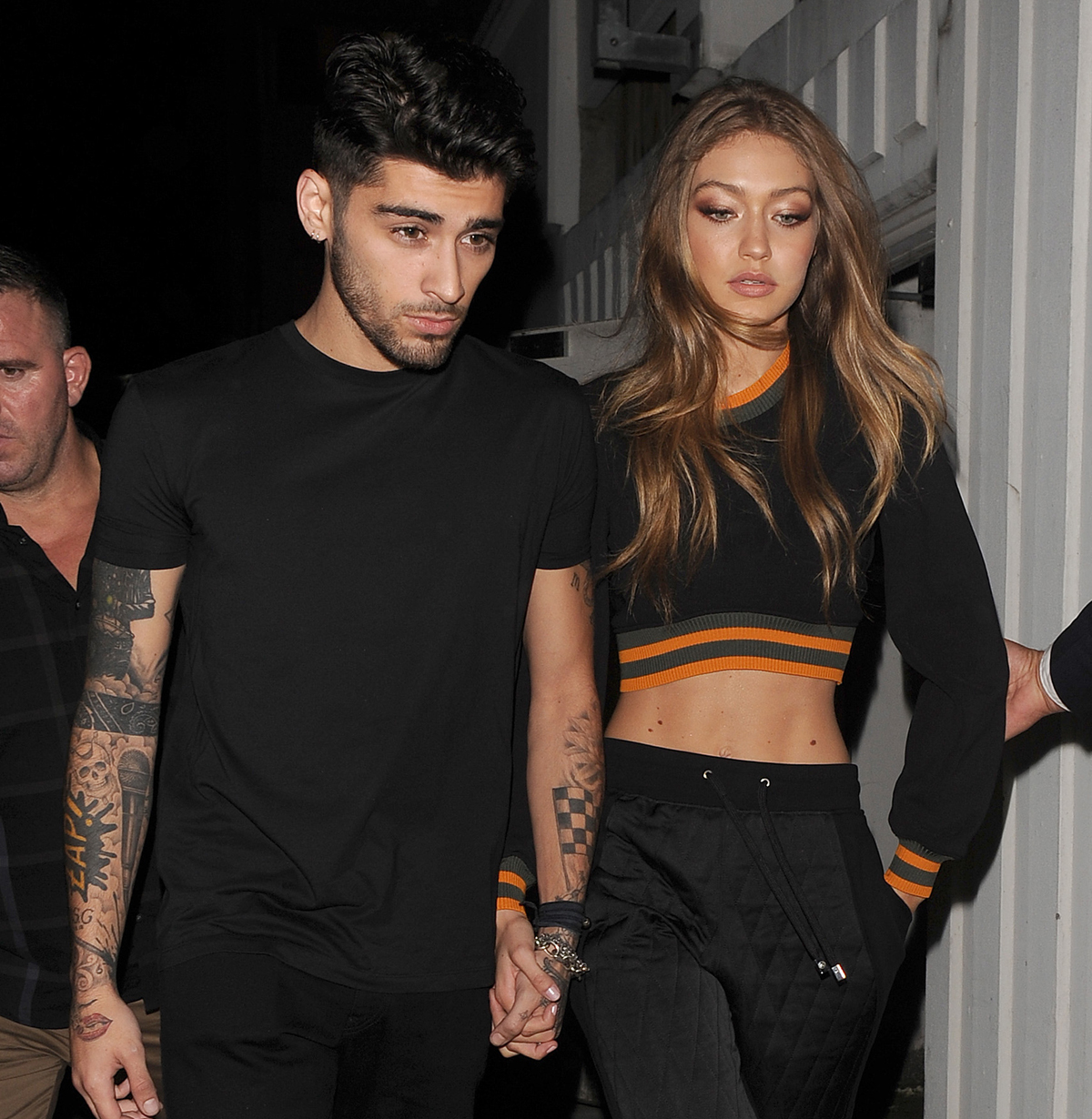 Zayn Malik and Gigi Hadid split under some crazy circumstances!
In late October, the couple made headlines after the One Direction alum allegedly "struck" Gigi's mother, Yolanda Hadid during an argument. The singer has "adamantly" denied the "false allegations," but the fight caused a divide among the family, and reports that the co-parents of baby Khai split came shortly after. Interestingly, according to a Hadid family friend who spoke with People, the pair split about a month before the allegations made the news. They said:
"They are not together right now. They are both good parents though. They co-parent. Yolanda is of course very protective of Gigi. She wants the best for her daughter and grandchild."
We're hoping the former couple has been able to stay amicable for the sake of their child. Zayn and Gigi dated on and off for nearly five years before the drama unfolded.
Courtney Hope & Chad Duell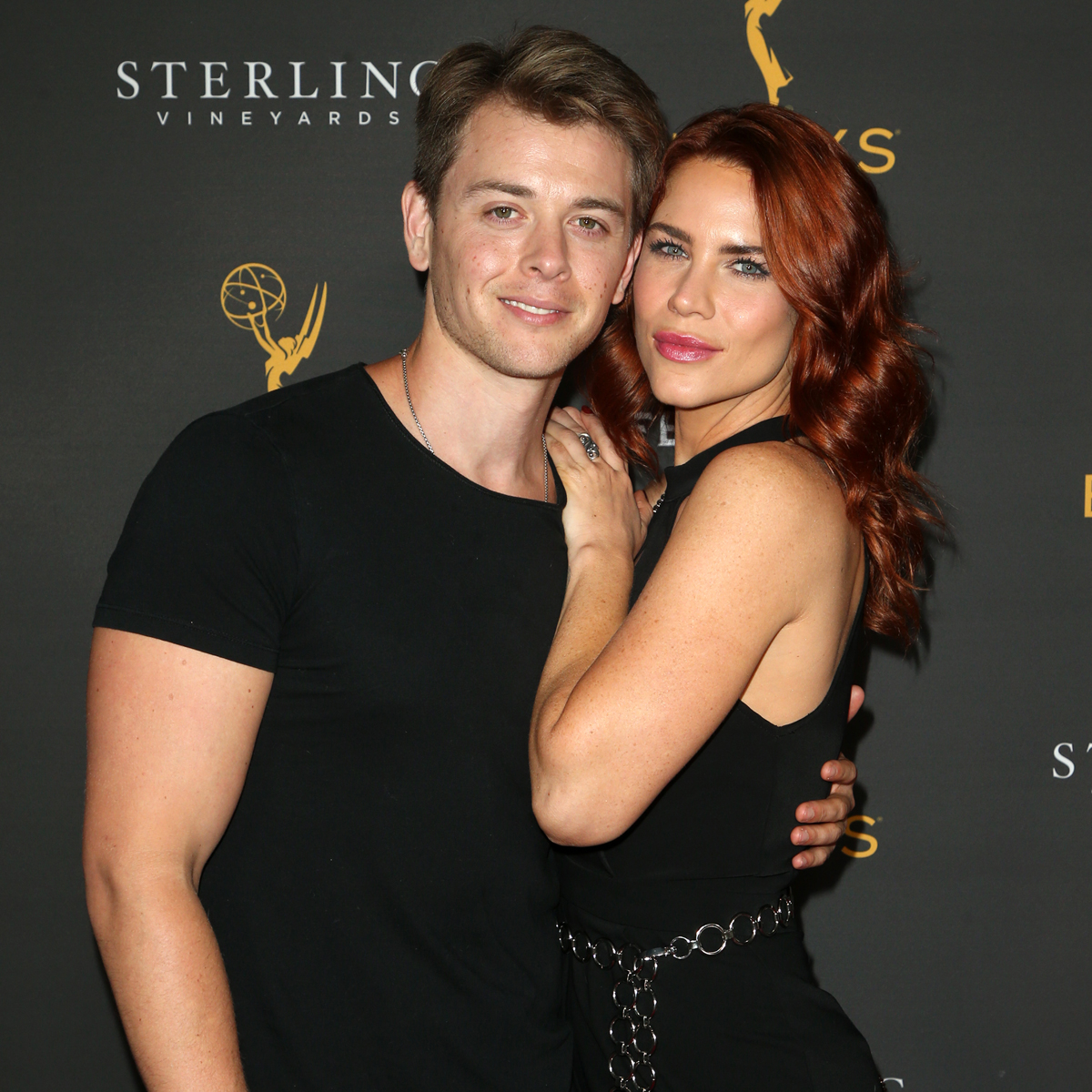 Soap opera stars Courtney Hope and Chad Duell quietly called things off nearly two months after their wedding, Soap Opera Digest reported on December 13. The Young and the Restless lead and General Hospital star announced their "Till Death"-themed wedding in September… but we guess that vow didn't hold true!
Ty Herndon & Matt Collum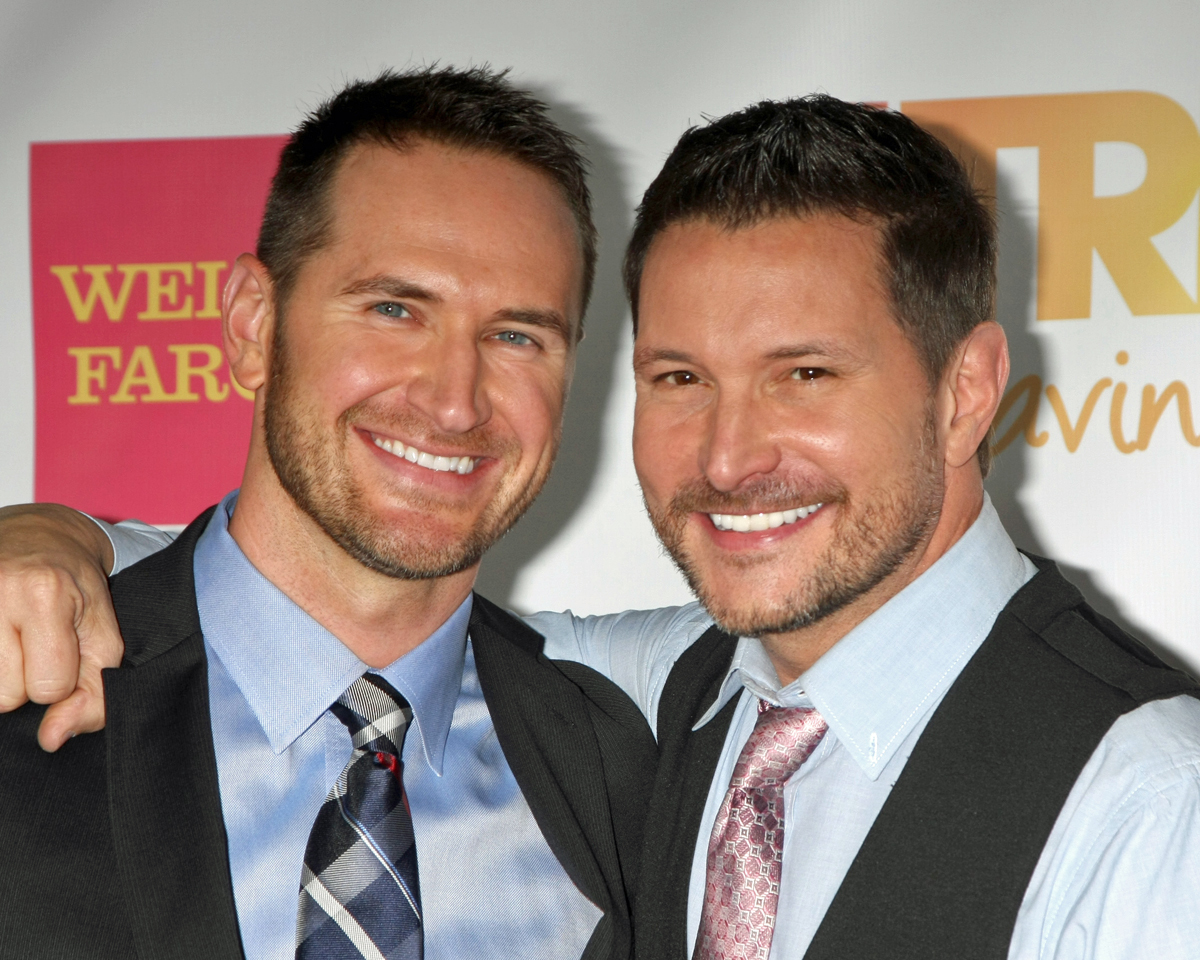 Country star Ty Herndon broke up with his longtime boyfriend Matt Collum in late October. The couple had been together for 11 years. Explaining the split on Instagram, the What Mattered Most crooner shared:
"After 11 beautiful years together, I want to let you know that Matt and I have decided to go our separate ways as life partners. However, we are committed to remaining lifelong friends, and I am confident that will be the case. We appreciate the support Nashville and so many of you have given us over the years and look forward to continuing a close relationship with each other and all of you. The Bible tells us that for everything there is a season. We both are looking forward to this next season of our lives with hope, optimism, and love."
Katie Thurston & Blake Moynes
Bachelorette lead Katie Thurston split from fiancé Blake Moynes almost three months after getting engaged during the season finale. Alongside a photo of the exes, Katie announced on October 25:
"It is with mutual love and respect that we have decided to go our separate ways. We are so grateful for the moments we shared together and the entire journey that has unfolded this year, but we ultimately have concluded that we are not compatible as life partners, and it is the most caring choice for both of us to move forward independently."
Thurston had been open about the challenges of managing a long-distance relationship, as she lives in Washington state and her ex was based in Canada and traveled a lot for work.
Taryn Manning & Anne Cline
Orange Is the New Black star Taryn Manning (above) and her fiancée Anne Cline broke off their engagement after four months. A source told People in early October:
"Unfortunately, after being engaged it just was not the right relationship for her, so she (Taryn) ended it. She has now moved on and is happy in a new relationship."
Clare Crawley & Dale Moss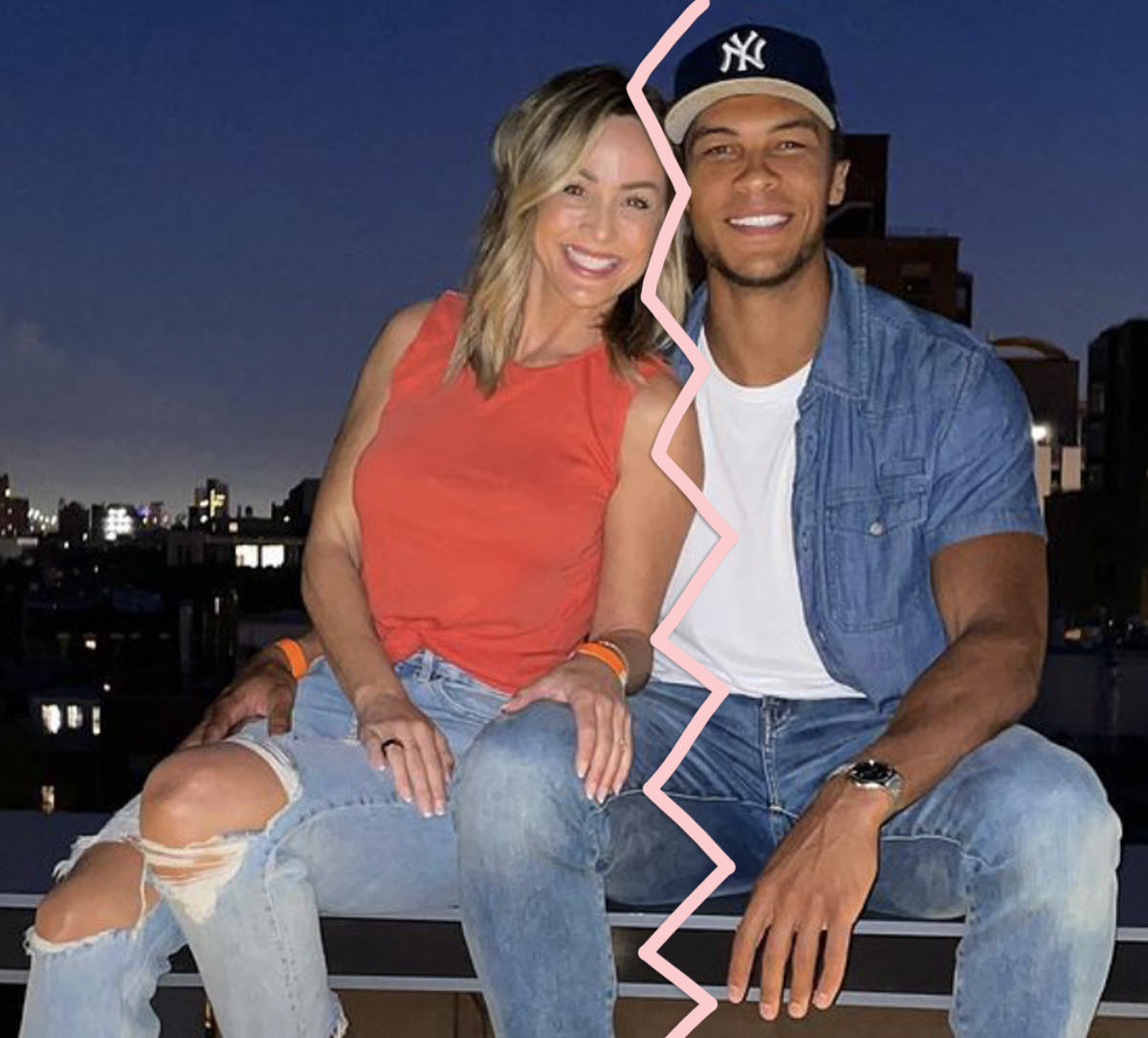 Clare Crawley and Dale Moss have broken up — twice!
The Bachelorette couple fell hard and fast, getting engaged last summer after only two weeks on her season of the show. But by January 19, they split, Dale announced:
"I wanted to share with you all that Clare and I have decided to go our separate ways. We appreciate the love and support we've received from so many people, but this is the healthiest decision for both of us at this time."
Days later, Clare shared her side of the story, adding:
"I was made aware of a 'mutual' statement at the same time you all were, so I've needed some time to really digest this. Speaking for myself, my intentions with this relationship have always been very clear, so the truth is I am crushed."
By April, they reunited and seemed to rekindle their relationship while at a resort in Florida, but it all came crashing down again in September, with a source calling the split "mutual."
Miguel & Nazanin Mandi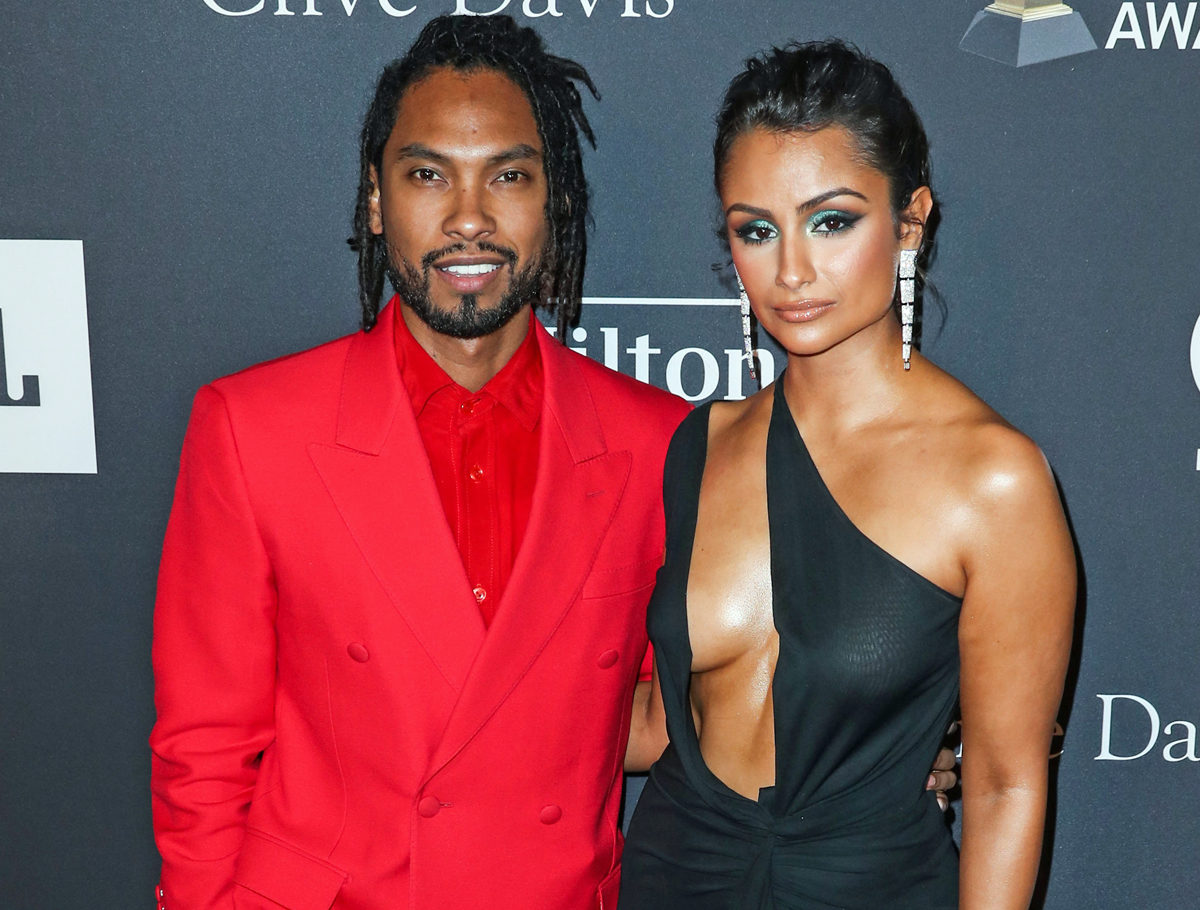 After 17 years together, Miguel and Nazanin Mandi broke up on September 27. A representative for the couple told People:
"After 17 years together, Miguel and Nazanin Mandi have decided to separate and have been for some time now. The couple both wish each other well."
The singer and actress were together for 10 years before getting engaged in 2016. They married at the Hummingbird Nest Ranch in Simi Valley, California in November 2018.
Elon Musk & Grimes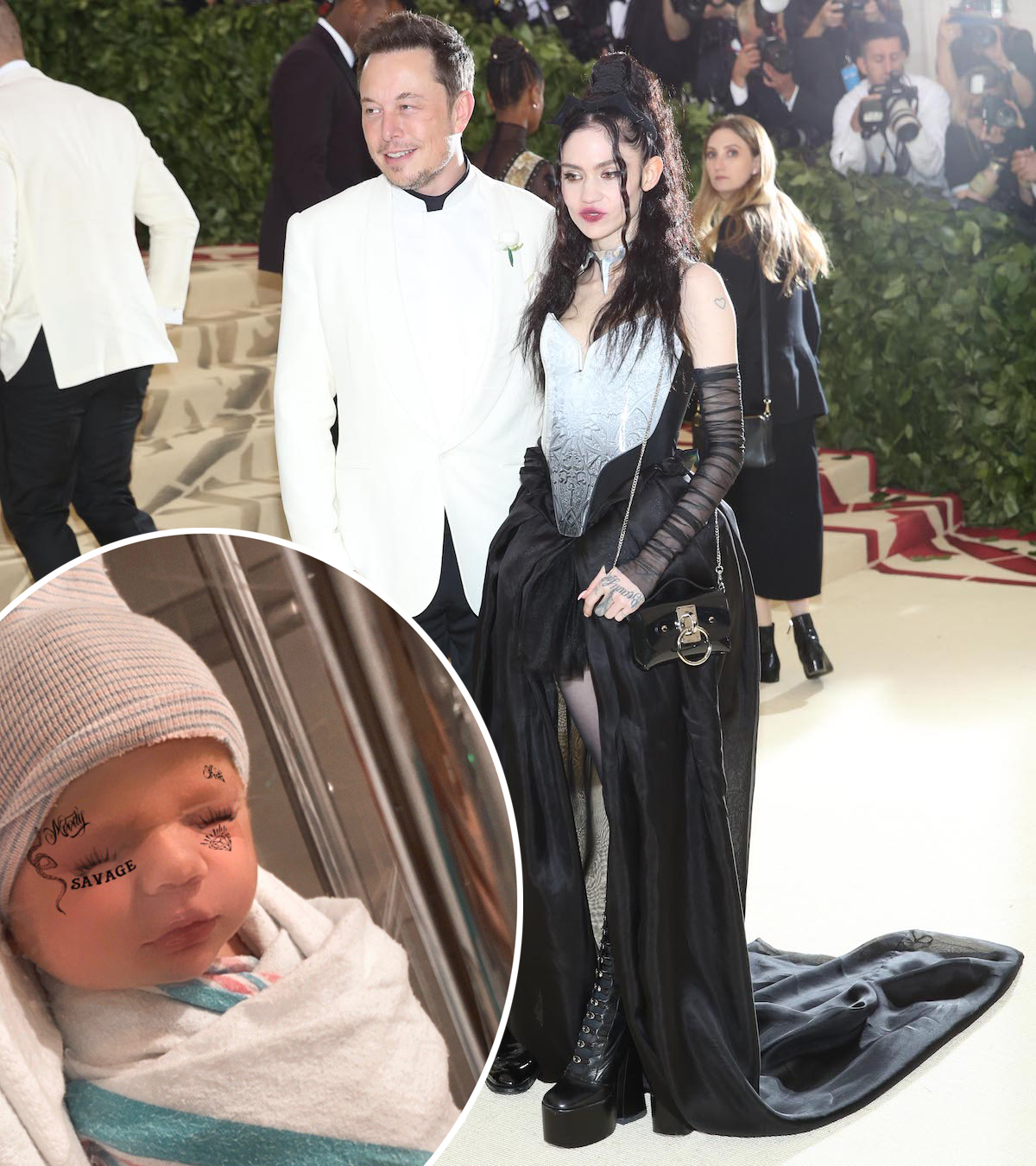 Elon Musk and Grimes suddenly split in late September. The SpaceX founder confirmed the breakup while speaking to Page Six, saying:
"We are semi-separated but still love each other, see each other frequently and are on great terms."
According to the businessman, Musk and the singer — with whom he shares son X Æ A-Xii — decided to part ways because their lives were taking them in different directions.
"It's mostly that my work at SpaceX and Tesla requires me to be primarily in Texas or traveling overseas and her work is primarily in LA. She's staying with me now and Baby X is in the adjacent room."
The former couple first got together in May 2018 before welcoming their child in 2020.
Jason Derulo & Jena Frumes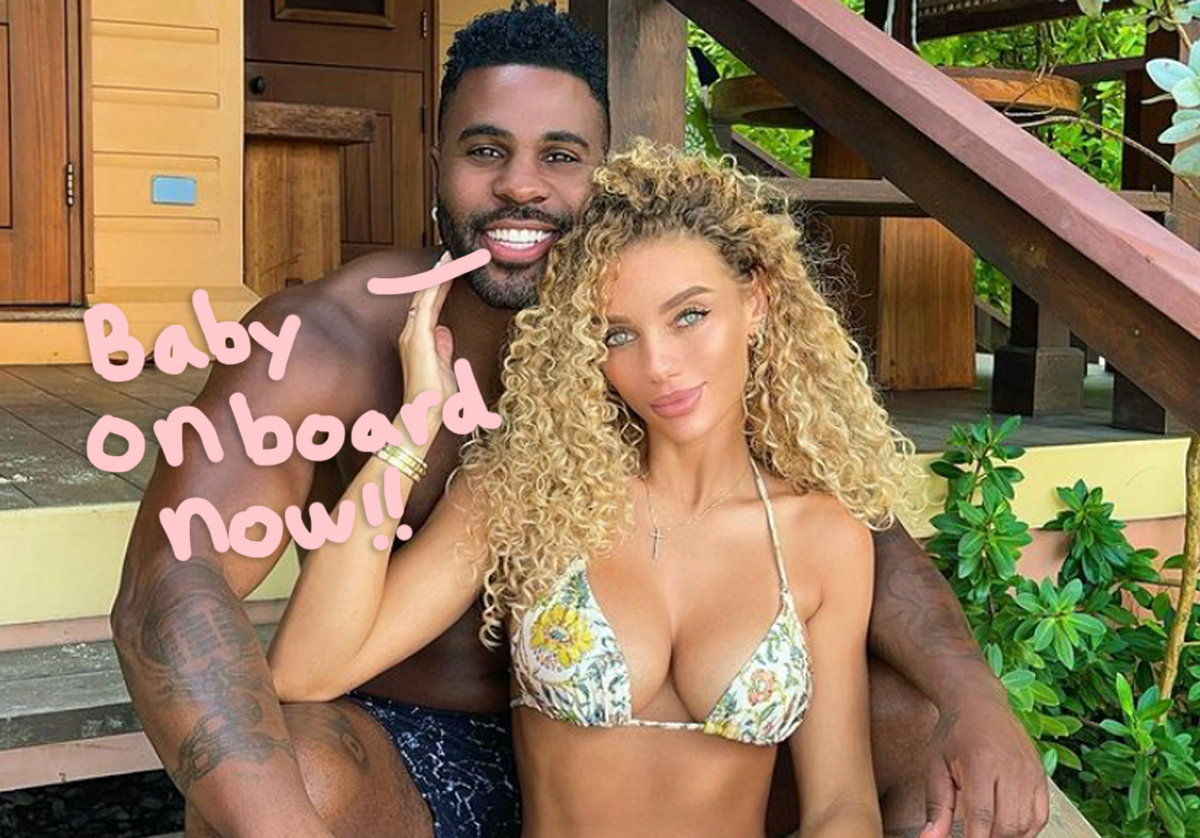 Jason Derulo and Jena Frumes broke up nearly five months after welcoming their son Jason King. They started dating in March 2020 but decided that to be the "best versions" of themselves, they had to go separate ways. The musician tweeted in the fall:
"Jena and I have decided to part ways. She is an amazing mother but we feel being apart at this time will allow us to be the best versions of ourselves and the best parents we could be."
Hopefully, they can continue to stay amicable for their baby boy.
Dell & Sonya Curry
Stephen and Seth Curry's parents Dell and Sonya Curry divorced in June. People confirmed the split in September. The parents of the NBA stars first met at Virginia Tech University in 1988. They also share daughter Sydel.
The Raising Fame podcast hosts told the outlet:
"After exploring a trial separation over the past year and much thoughtful consideration, we have decided to end our marriage. As this comes with a great deal of sadness, our focus and desire is for our family's continued happiness. We are so thankful for all the many blessings and successes! We stay committed to and supportive of our children and grandchildren and will remain on connected paths. We ask that our privacy be respected and prayer for our family as we move forward."
Skylar Austin & Lisa Stelly
Zoey's Extraordinary Playlist alum Skylar Austin and his girlfriend Lisa Stelly broke up on good terms. After more than a year of dating, the couple decided to part ways because they were often in separate places for work. An insider explained there was "no drama," adding to People:
"Lisa's business is growing like crazy, Skylar was in Canada working for half the time they were together, and they both just needed some time to recalibrate on their own."
They also added:
"They still love and support each other a lot and it's definitely hard for both of them."
Pete Davidson & Phoebe Dynevor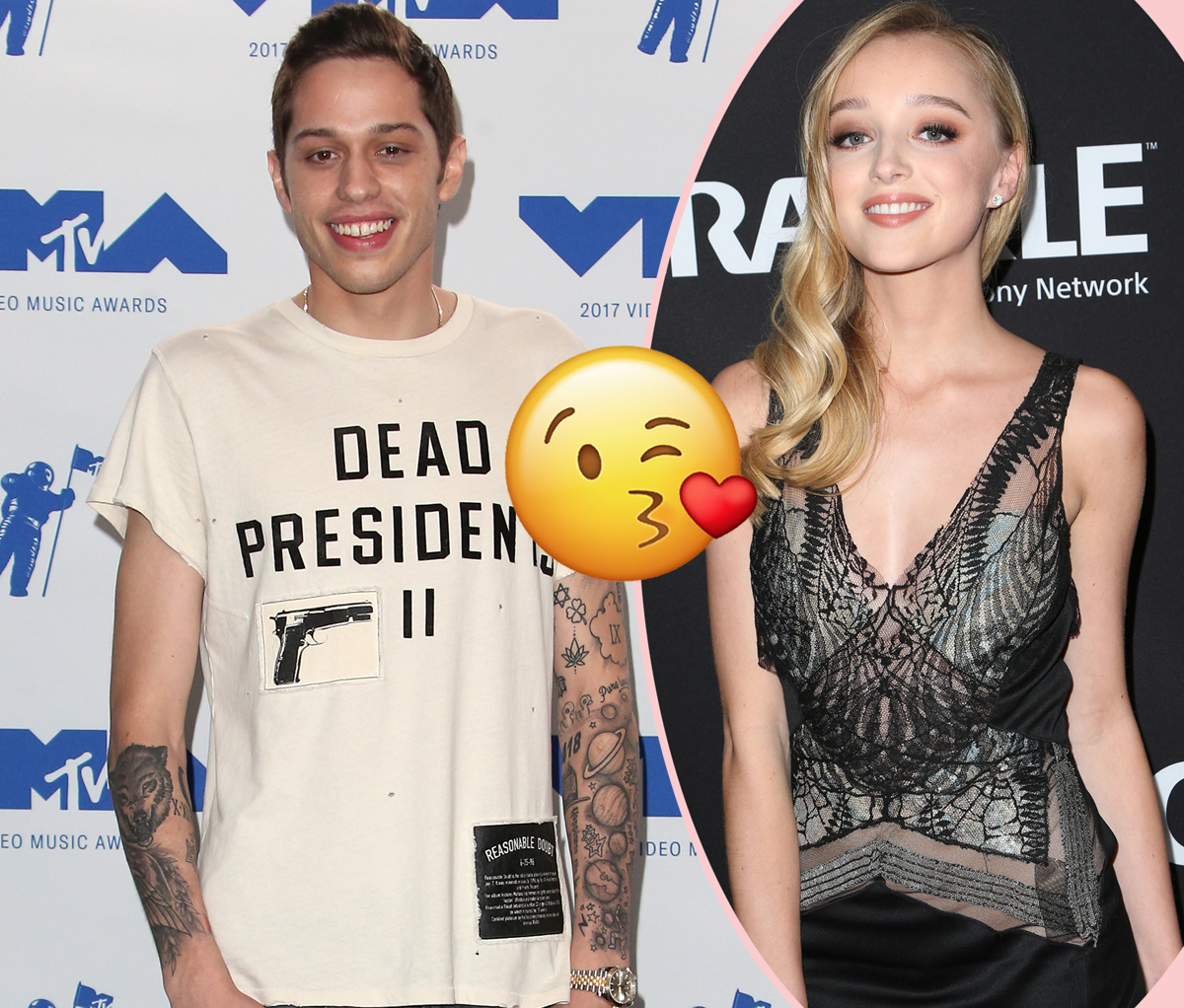 Pete Davidson broke up with his "celebrity crush" Phoebe Dynevor after a cute AF romance!
The couple spent five months together, jetting back and forth from NYC and the UK to be with each other. By August, The Sun reported that the romance had come to an end. The pair made their first public appearance together in early July while at Wimbledon. Neither celeb commented about the reason for the split.
Jon Gosselin & Colleen Conrad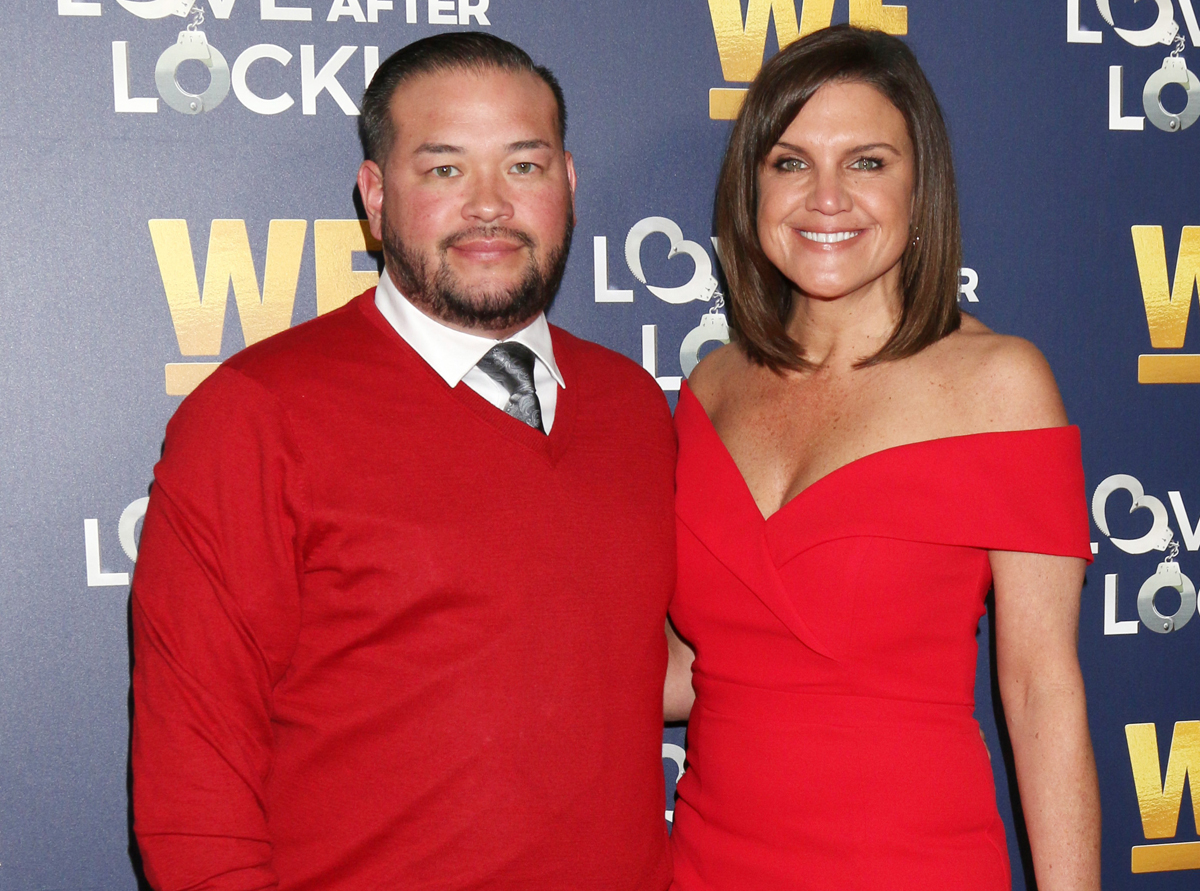 Jon & Kate Plus 8 alum Jon Gosselin and Colleen Conrad split after 7 years together. The reality TV star told The Sun in August:
"It's hard, it was a big decision. We have been together for seven years which is a long time, so it's very upsetting. It's really hard to even talk about it. When you're with someone that long, especially in the public eye and she's someone private."
The 44-year-old added:
"We had some struggles and we tried to push through them as best we could, but it didn't really work out the way we thought it would. I still love and care for Colleen but we've both determined that it's the natural end."
The end of 2020 proved difficult for the couple as they both battled heath issues. Jon fought COVID-19 while Colleen was diagnosed with breast cancer in April. It sounds like these challenges affected more than just their health.
Olivia Jade & Jackson Guthy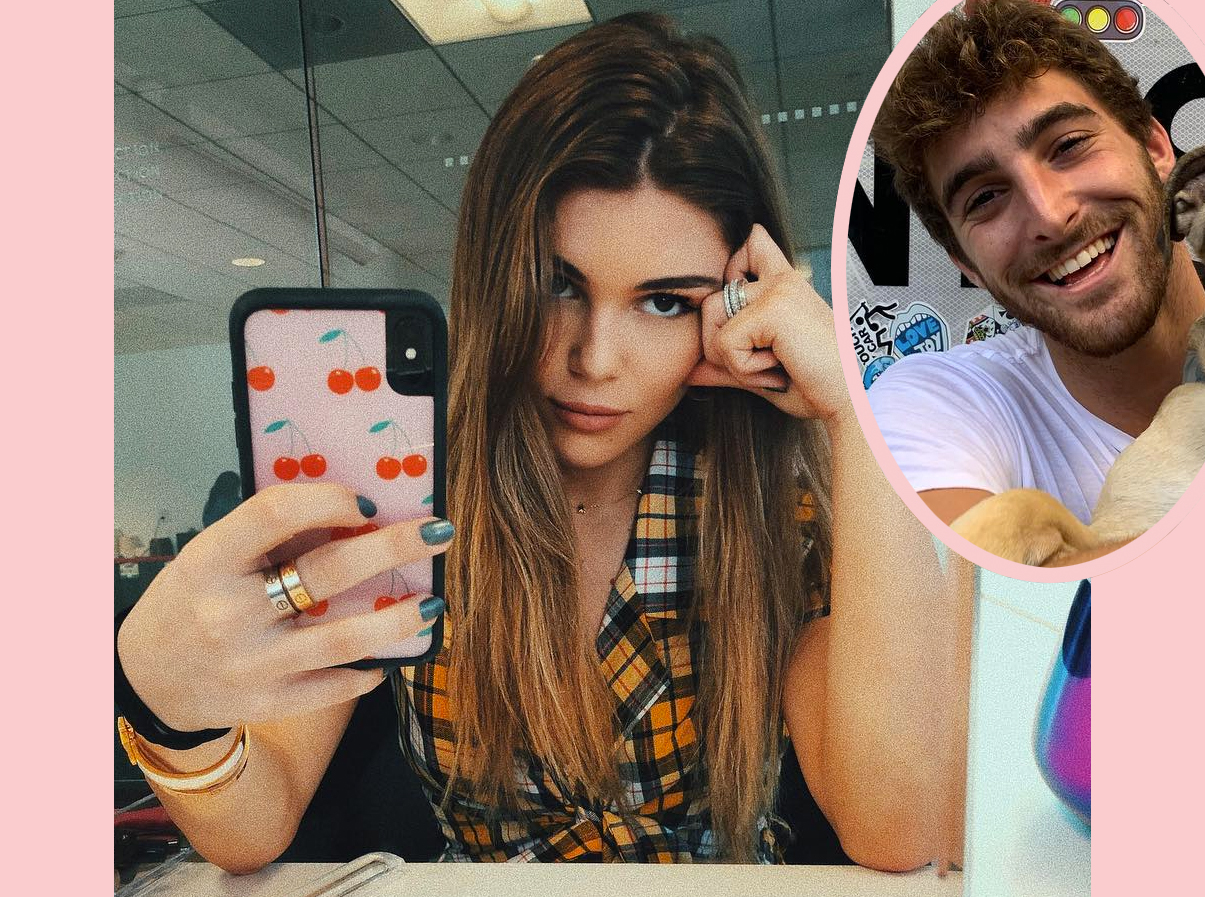 Olivia Jade and her boyfriend Jackson Guthy broke up. The Dancing With The Stars contestant confirmed the heartbreaking news on her Instagram Story in August after a fan asked if she was single. She replied:
"I am indeed."
Interestingly, the pair had previously split in 2019 after Jade caught heat for her involvement in the college admissions scandal, but they rekindled their romance a few months later.
Tyler Cameron & Camila Kendra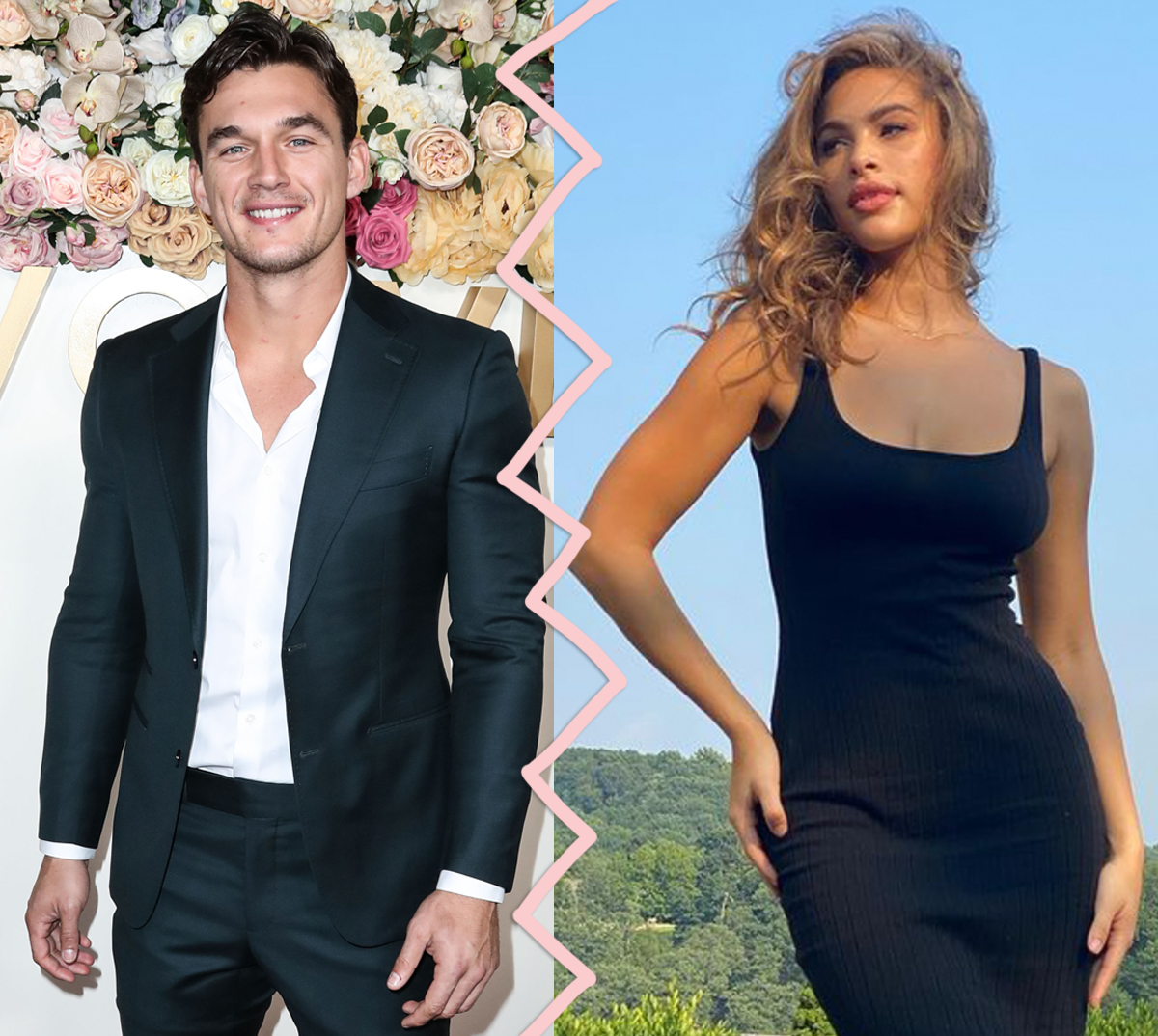 This was surprising! Bachelor Nation star Tyler Cameron abruptly split from his "soulmate" Camila Kendra in August. According to an E! News source, Camila was the one to pull the plug, they said:
"Camila broke off the relationship to focus on her fashion modeling career."
The news came just two weeks after Cameron appeared on Watch What Happens Live with Andy Cohen during which he couldn't stop gushing about his lover. So, things must have gone downhill fast if they were walking away from one another days later!
Shanna Moakler & Matthew Rondeau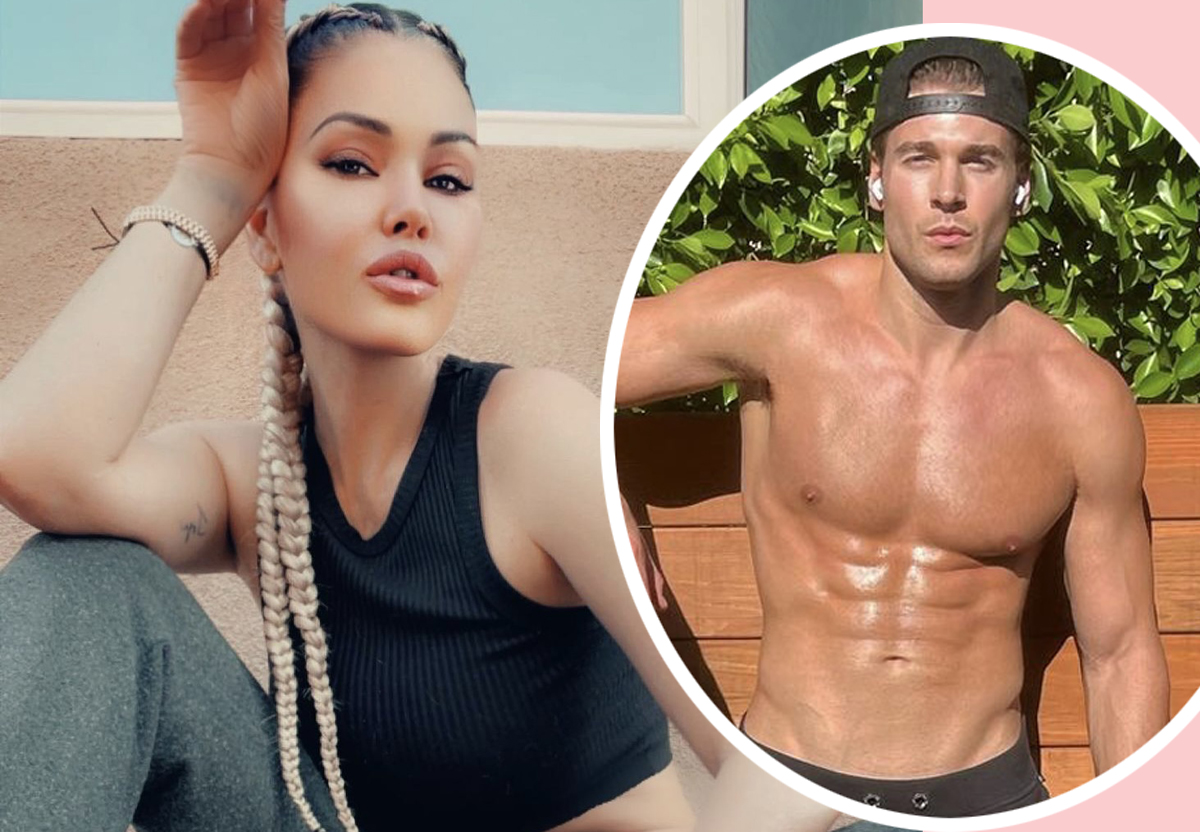 Shanna Moakler and Matthew Rondeau ended things after one year together. After a few weeks of rumors, Matthew told Life & Style that he had broken things off with Travis Barker's ex-wife. While insisting that he's "happier" than ever, the model added in July:
"I'm focusing truly on finding myself again as a person emotionally and mentally. I hope she finds what she's looking for, but it's not going to be me."
Harsh!!! There's been some back and forth from sources about whether or not Rondeau actually ended the relationship, but either way, it likely didn't end amicably!
Aaron Sorkin & Paulina Porizkova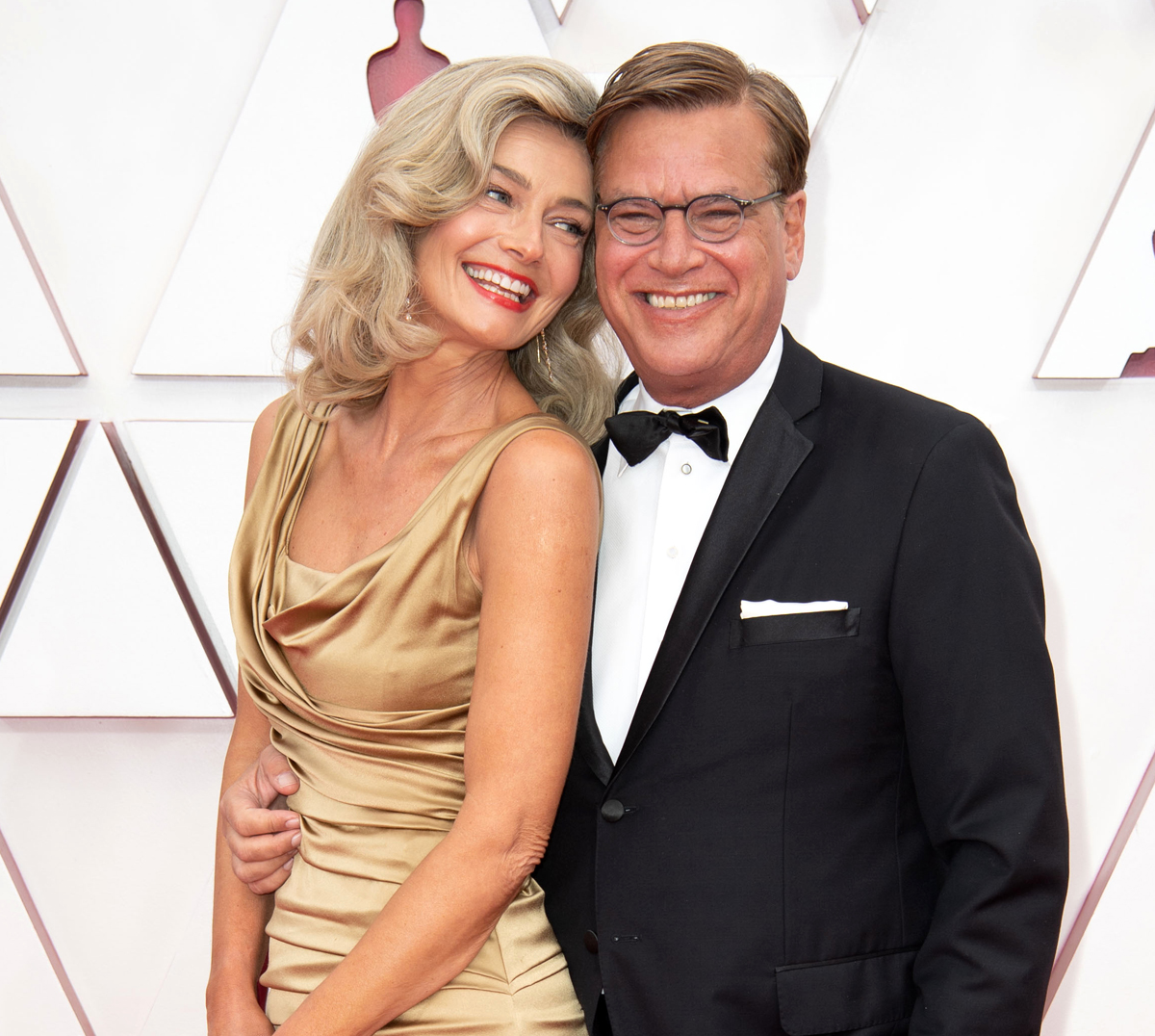 Aaron Sorkin and Paulina Porizkova broke up on July 20. The couple first went public at the 2021 Oscars. Taking to Instagram over the summer, the model expressed:
"I'm so grateful for his presence in my life. He helped heal me and reclaim myself. There truly may be no better man, no man who's more genuinely 'good'. He's brilliant and witty and funny and sexy. But it doesn't matter how much we may wish we were birds of a feather – we're still a duck and a goose."
Lala Kent & Randall Emmett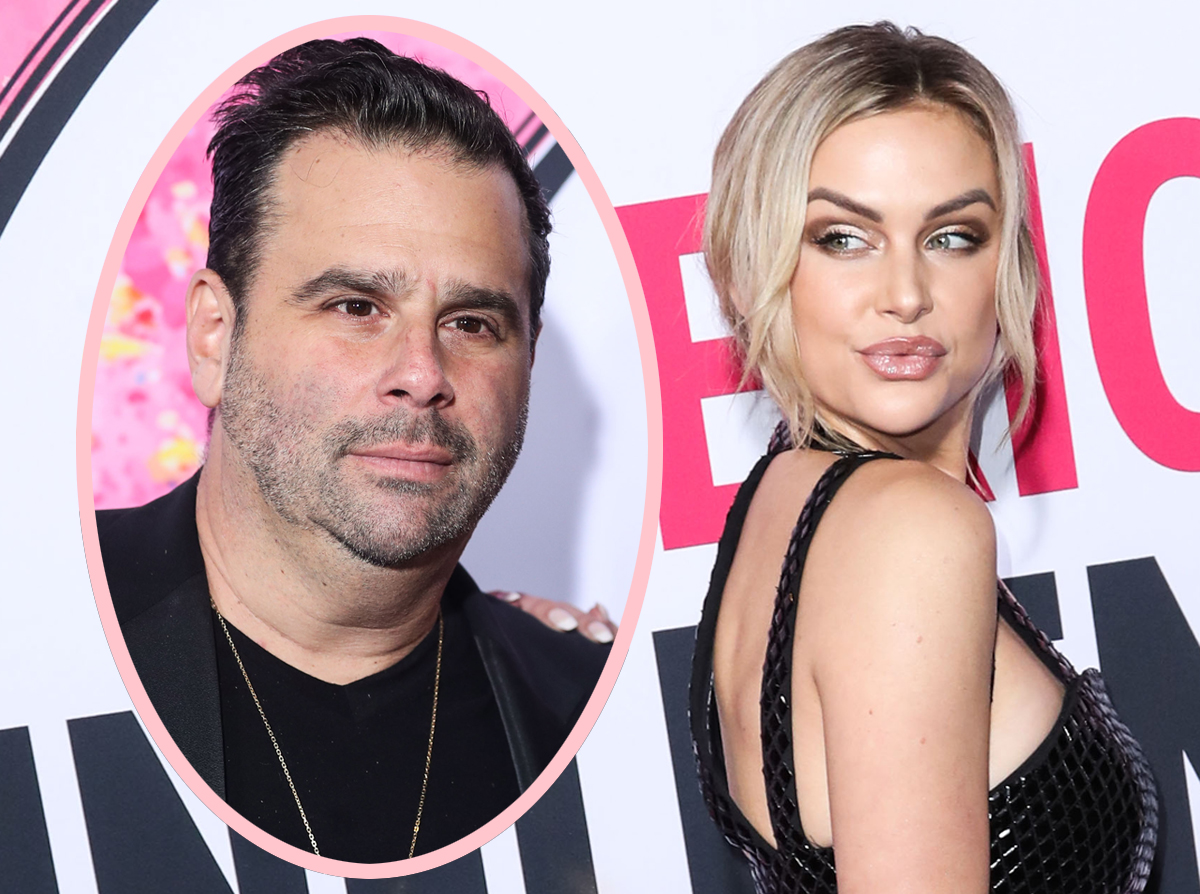 This has been one of the most dramatic breakups of the year! Vanderpump Rules star Lala Kent broke off her engagement to Randall Emmett after he was embroiled in a cheating scandal, first reported by Page Six. She was spotted without her wedding ring in mid-October and has since claimed she has receipts that the film producer was unfaithful, she told the outlet in December:
"I know that he had sent messages that said he never [cheated], but there's proof elsewhere. … Bottom line is, I feel like I was in a relationship that was based on nothing but lies."
Daaamn. The exes share daughter Ocean, 9 months, so we hope they're eventually able to make peace for her sake!
Juliette Porter & Sam Logan
Siesta Key stars Juliette Porter and Sam Logan called things off after nearly two years together. Logan revealed the breakup in the comment section of an old IG post, responding "no" to a fan who asked if they were still dating. It's unclear why they broke up, but some fans accused the reality star of "flaunting" other women on his social media page. He replied:
"Wasn't flaunting I can hangout with other girls I'm single."
Kate Bosworth & Michael Polish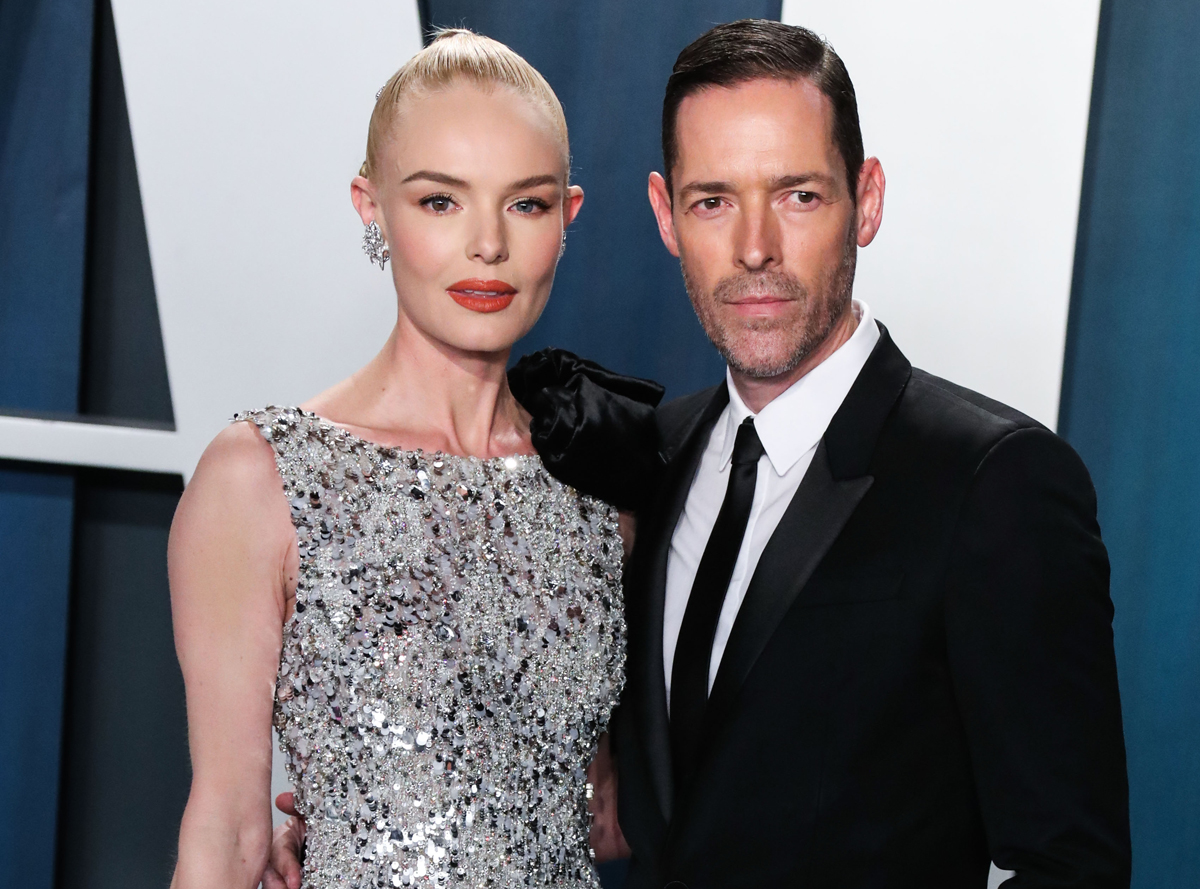 In August, actress Kate Bosworth announced she was getting a divorce from husband Michael Polish after 10 years together. She penned a long Instagram caption to break the news to followers, writing (in part):
"Our hearts are full, as we have never been so enamored and deeply grateful for one another as we do in this decision to separate. Together, over the last ten years, Michael and I have chosen love, every time. We hold hands as tightly today as we entangled fingers on our wedding day. Our eyes look more deeply into one another, with more courage now. In the process of letting go, we have come to acknowledge that our love will never end. The connection does not simply disappear. The love deepens, the heart expands."
You can real the full reflection about the breakup (below).
Nelly & Shantel Jackson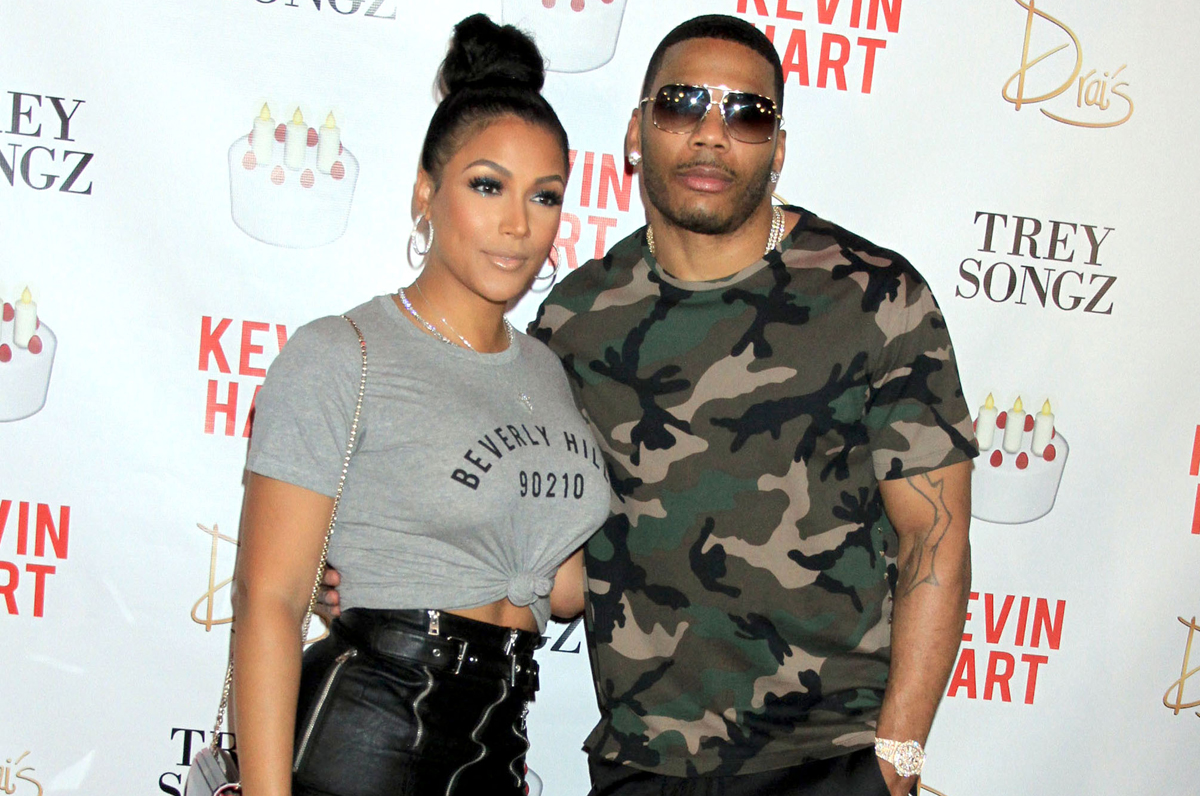 Nelly and Shantel Jackson split after dating for seven years, according to the actress. Jackson revealed the news on the 'gram on July 31. When a fan wondered if the pair were still together, she commented:
"No we're not ….. Just friends."
It's unclear what happened behind the scenes. Just last year, the rapper was discussing the possibility of proposing.
Jose San Miguel Jr. & Rachel Gordillo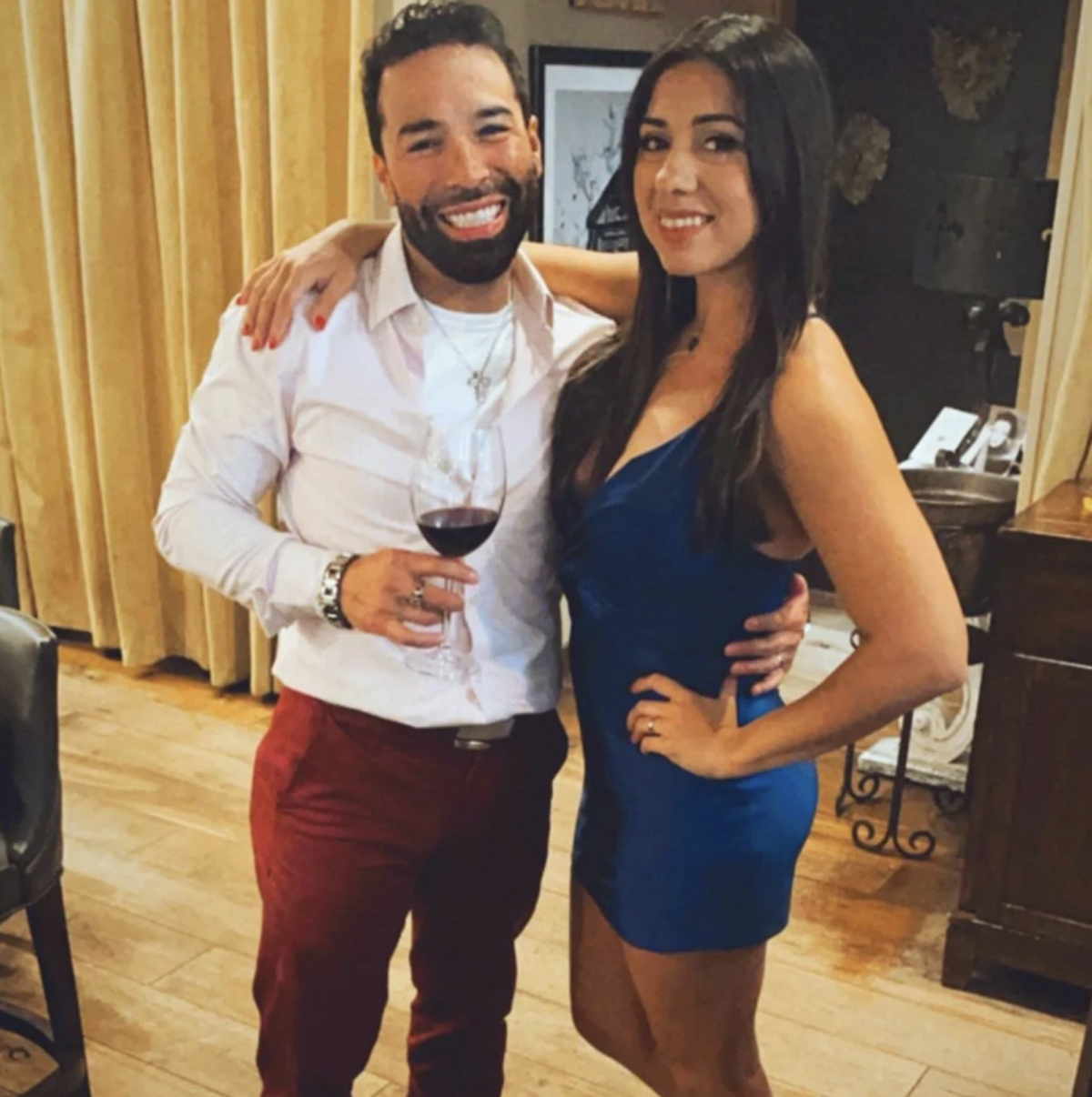 Jose San Miguel Jr. and Rachel Gordillo, the last remaining couple from Married at First Sight season 13, called it quits in December. They filed for divorce just seven months after the season debuted.
Aaron Carter & Melanie Martin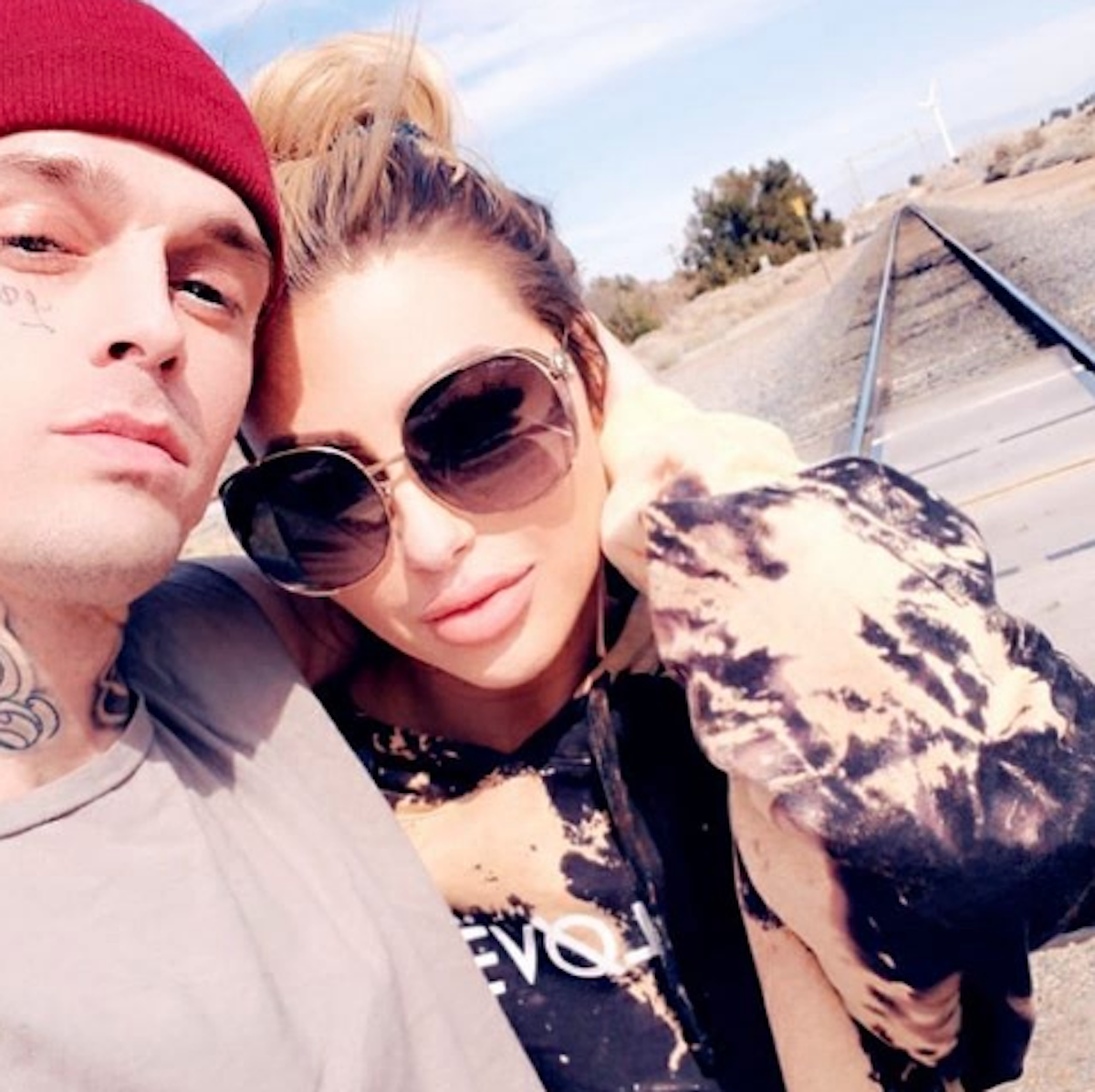 Aaron Carter and Melanie Martin sadly broke up just one week after welcoming their first child. Aaron announced the news on Twitter on November 30, writing:
"Due to personal reason Melanie Martin and I have decided to go our separate ways. There has been a very big lie and my sister communicating w my ex fiancé ruined everything considering she knew what angel tried to do to me in court thanks angel you ruined my family. God bless."
The I Want Candy singer also briefly changed his name on Insta to be "SINGLE." Yeesh.
Bennett Kirschner & Amelia Fatsi
Married At First Sight alums Bennett Kirschner and Amelia Fatsi split in October, according to E! News. They had been married for one year after tying the knot during season 11 of the Lifetime series.
Kathryn Dennis & Chleb Ravenell
Southern Charm star Kathryn Dennis and Chleb Ravenell split after more than a year of dating. In November, a source told Us:
"She broke up with him and they are no longer living together. There is no bad ill-will between them."
According to the source, 30-year-old Dennis was ready to have more kids, but her beau wasn't up for that at this time. The reality TV star currently shares Kensie, 7, and Saint, 6, with ex-boyfriend Thomas Ravenel. Despite the similar last names, Thomas and Chleb are not related.
Simon Baker & Laura May Gibbs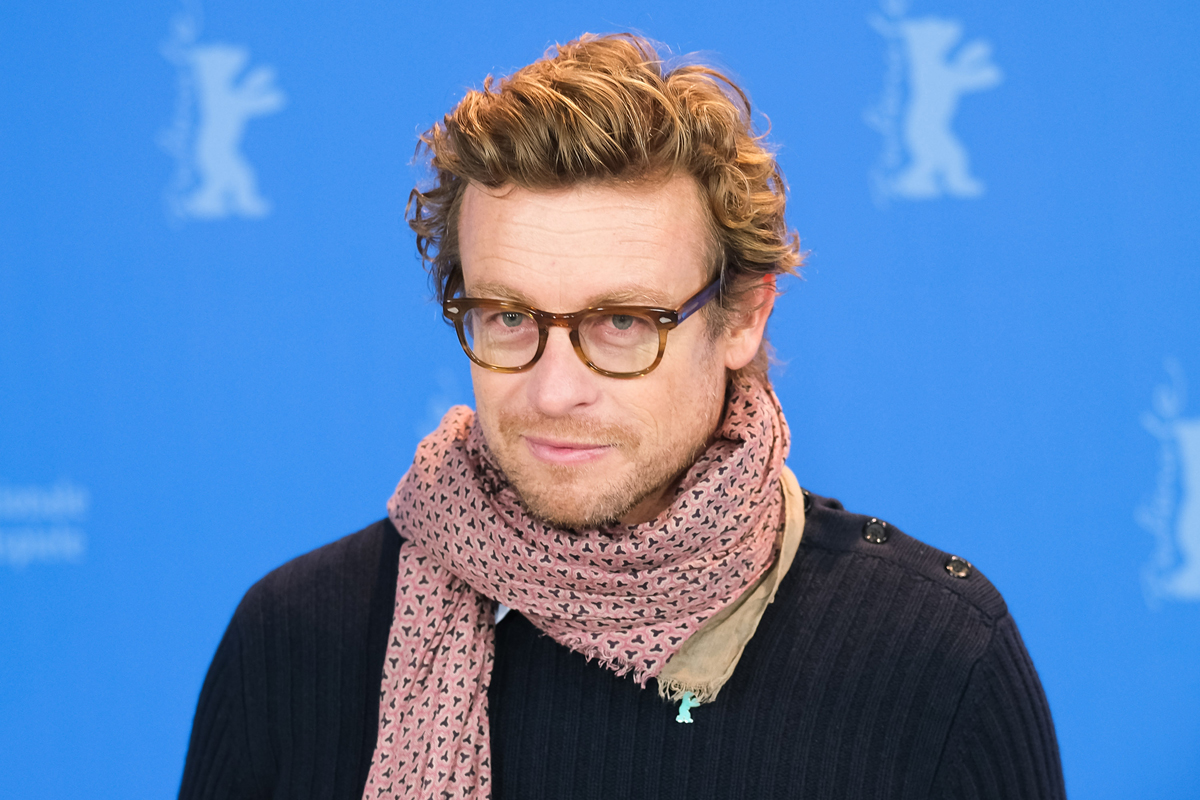 Us Weekly learned in November that Australian actor Simon Baker (above) and Laura May Gibbs ended their relationship. They were first linked in March and split "several months" before the breakup made headlines, according to the source.
Sean Penn & Leila George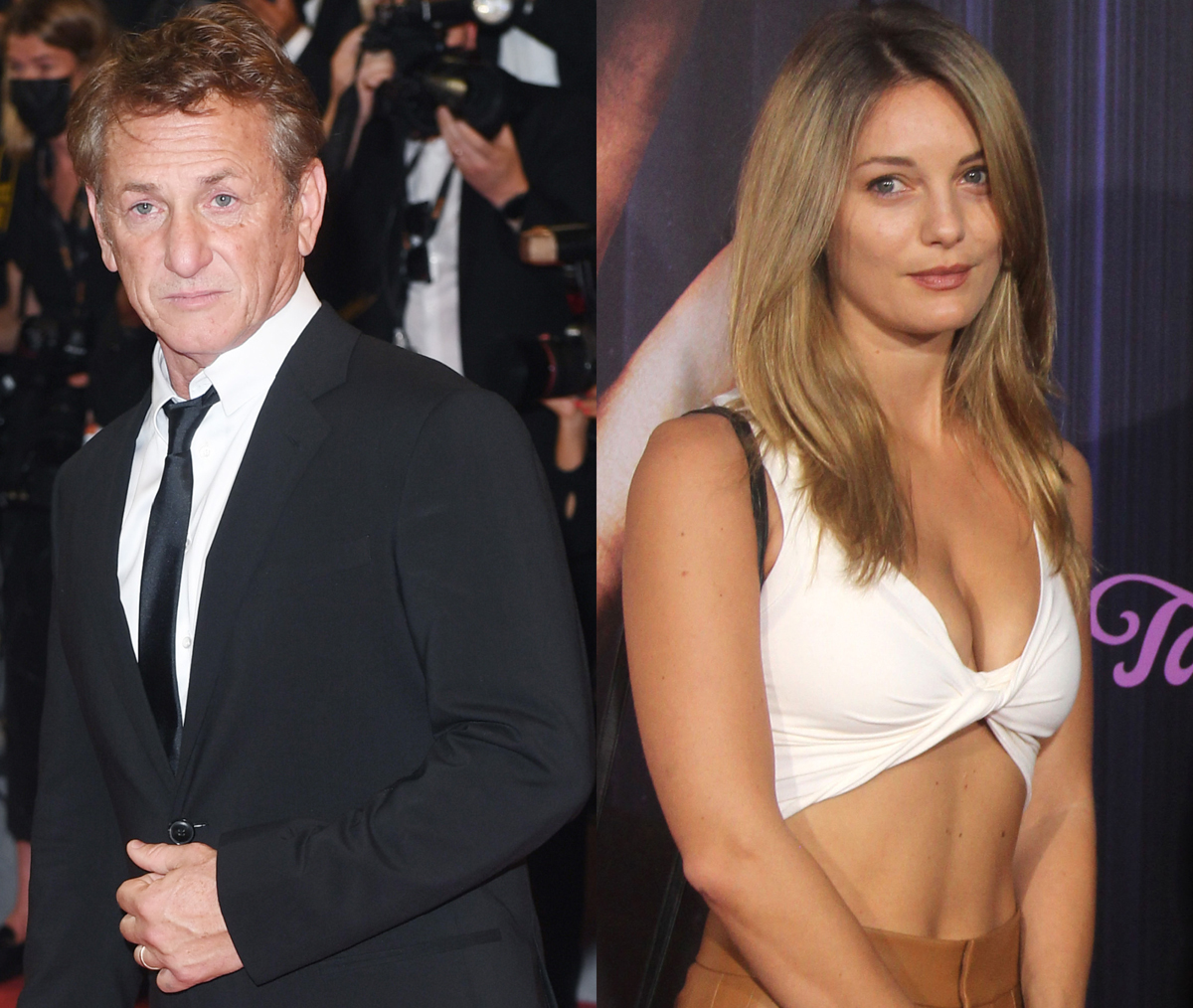 Leila George filed for divorce from Sean Penn in October after nearly a year of marriage. The performers dated for four years before tying the knot in a Zoom wedding during the COVID-19 pandemic.
Tania Maduro & Syngin Colchester
90 Day Fiancé season 7 alums Tania Maduro and Syngin Colchester broke up after six years together, including two years of marriage. Taking to social media, Tania confirmed:
"Some rumors are true — #SingleLife New Season was announced and yes I am single, @syngin_colchester is single — we're all single!! Now don't go all at once to his DMs ladies or he'll never be able to sort them all out."
The bartender then confirmed that he would be participating in season 2 of 90 Day: The Single Life, which premiered in November. What a way to move on from a breakup!
Johnny 'Bananas' Devenanzio & Morgan Willett
Johnny 'Bananas' Devenanzio and Morgan Willett, stars of The Challenge, broke up after two years together, allegedly because of a cheating scandal. Willett released a statement about the separation on September 28, writing:
"I've always tried my best to be an open book and after seeing everything circulate over the internet, I felt like I should let you all know that Johnny and I are no longer together. While I feel heartbroken, I'm thankful to know the truth. Johnny is someone I loved & respected very much and so I will be taking some time to heal and process it all. Thank you to everyone for the support and when I'm ready to share more, I will. For now, I'm just focused on spending time with my family."
A few days later, she returned to Instagram to add:
"This past week has been difficult. The person I truly loved more than anything else cheated on me and I found out and I had to leave. I don't know what else to say but I physically hurt."
So heartbreaking!!
Abram Boise & Rachel Missie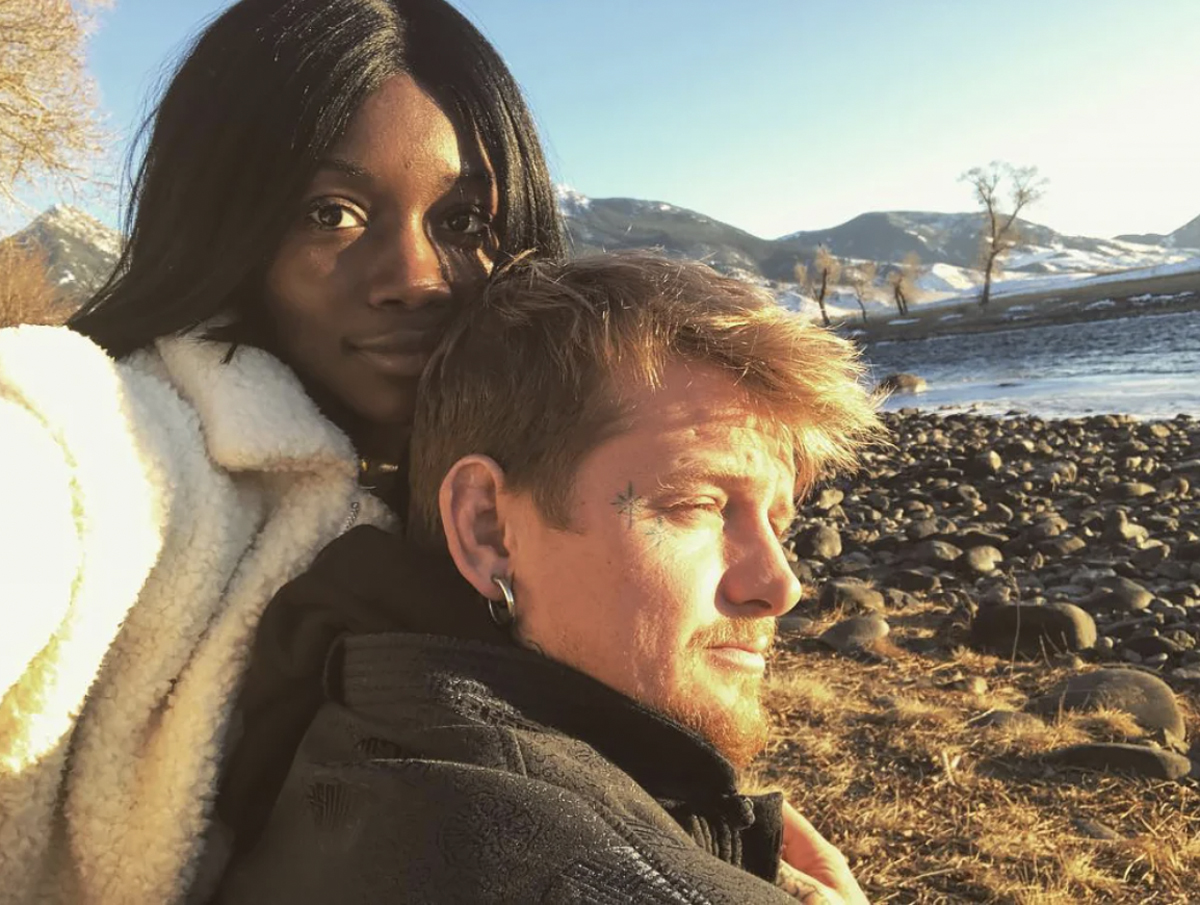 Another Challenge couple split! Abram Boise and Rachel Missie broke up in September, just weeks after welcoming a child together. Missie wrote on Instagram:
"Life is full of many chapters and it's important to recognize when it's time to end and begin again. While our romantic relationship has come to an end, we're forever connected and focused on being the best for our son. Thank you all that have supported us through this journey. Xoxo."
Ed Westwick & Tamara Francesconi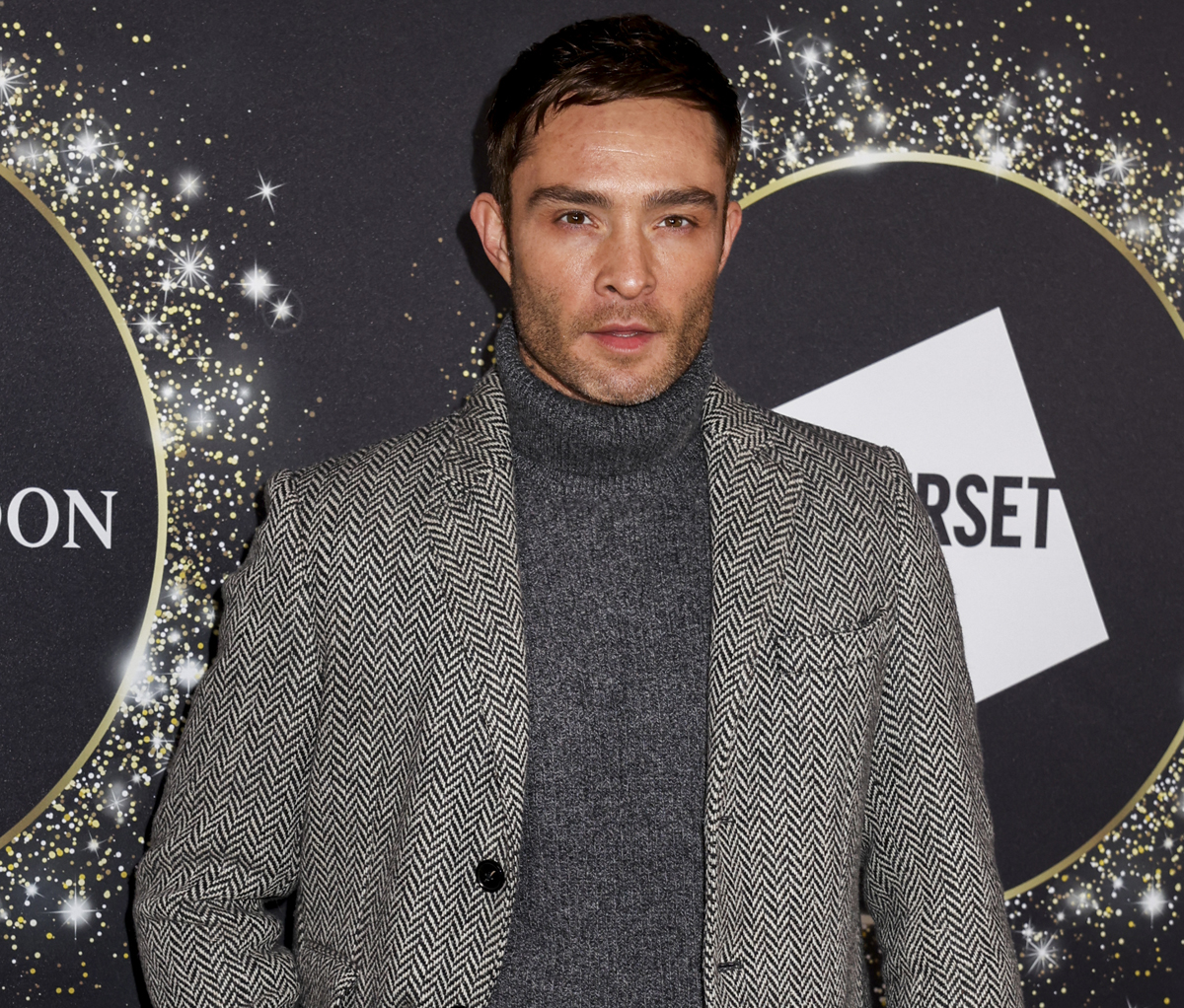 In September, Us Weekly confirmed that Ed Westwick and Tamara Francesconi split after nearly two years of dating.
Corinne Olympios & Vincent Fratantoni
Bachelor alum Corinne Olympios and her boyfriend Vincent Fratantoni split in late summer. They were first linked in December 2019. An insider told Us:
"They weren't meant to be."
Parvati Shallow & John Fincher
Survivor: Micronesia winner Parvati Shallow filed for divorce from her husband John Fincher in August, citing "irreconcilable differences," according to The Blast. The couple was introduced by fellow Survivor alum Ethan Zohn in 2013 and married four years later. They share a daughter, Alma, 3.
John Mellencamp & Natasha Barrett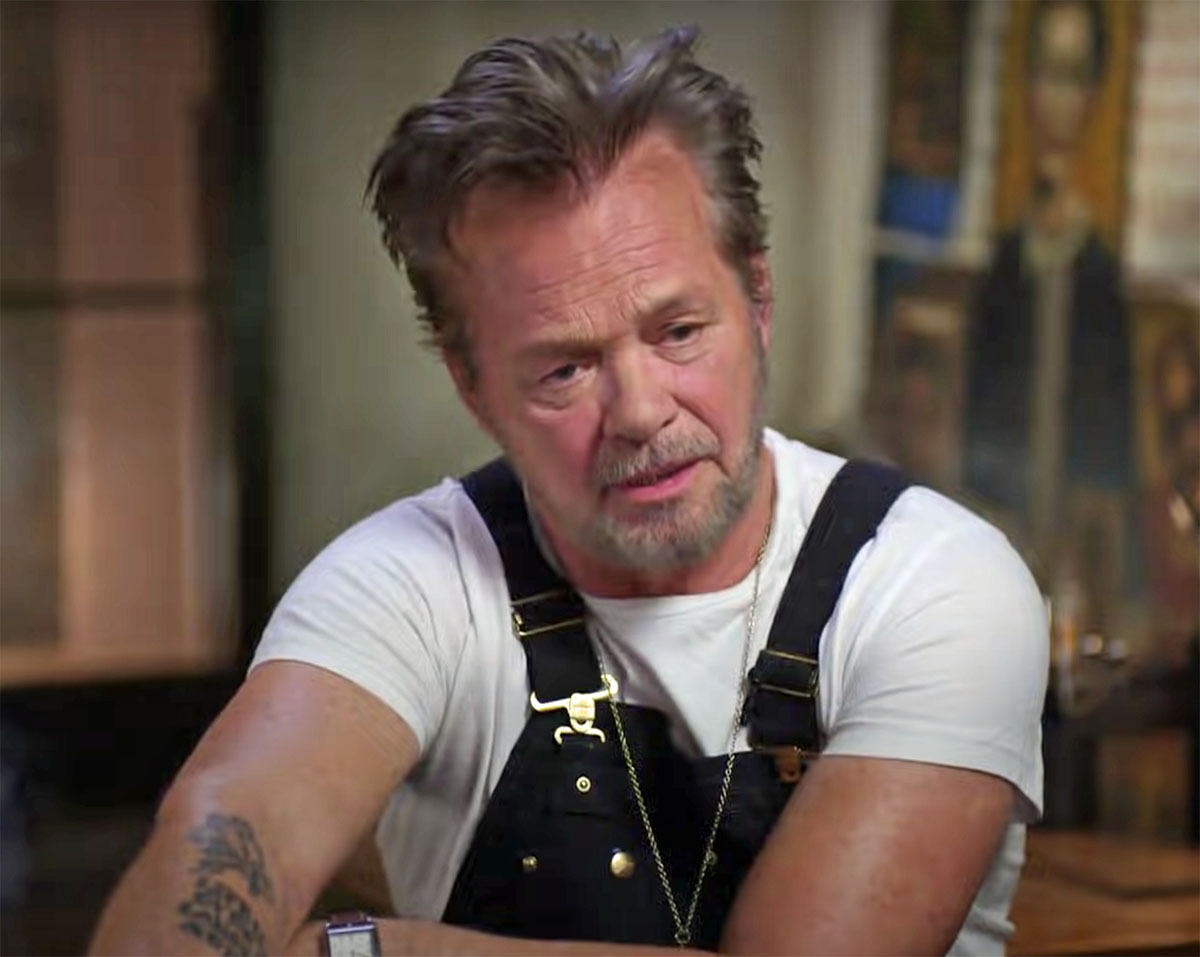 John Mellencamp broke up twice this year! In August, he and Natasha Barrett split after getting together in May, according to Closer. They were first spotted hand-in-hand in Malibu last spring.
Jim Belushi and Jennifer Sloan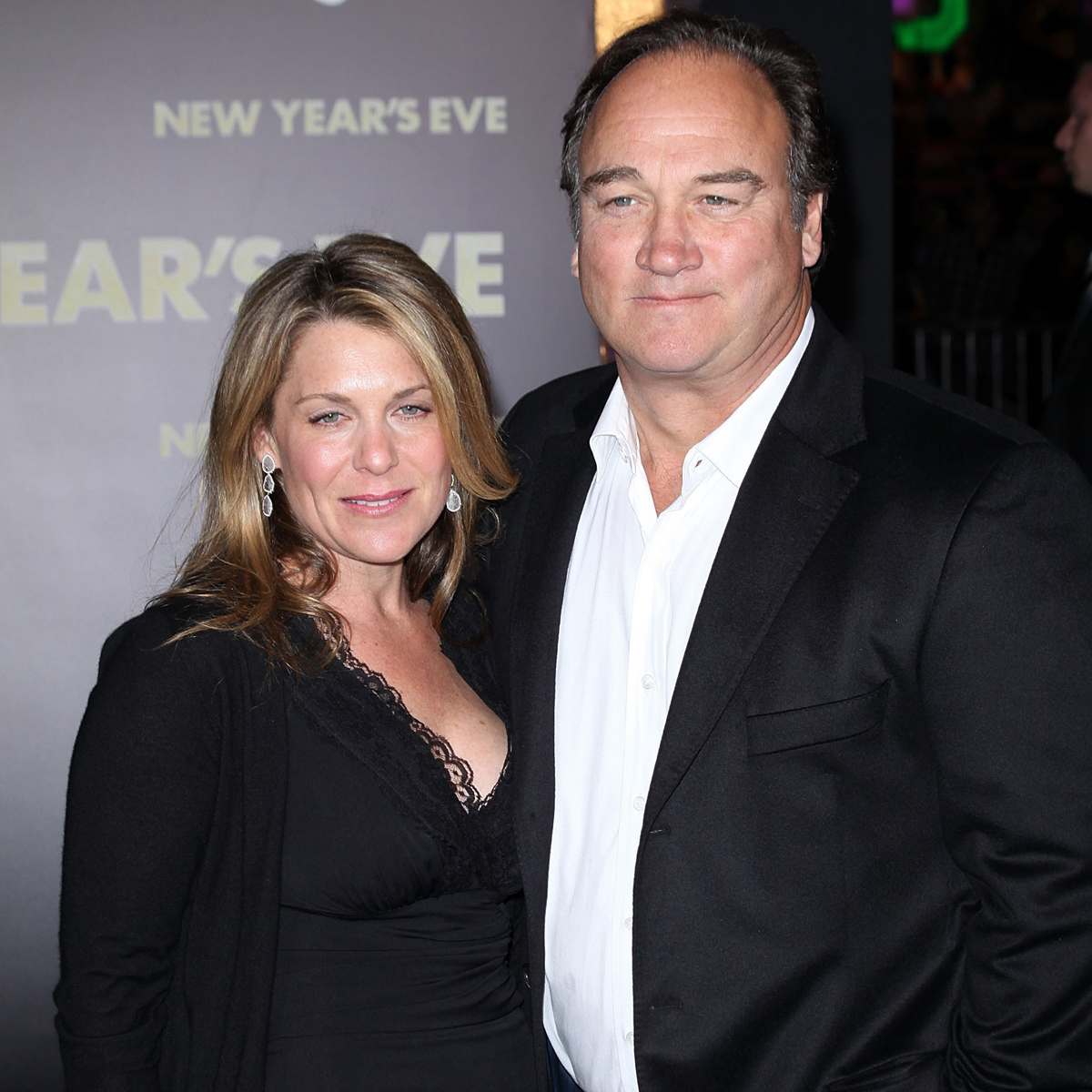 According to Jim star Jim Belushi and his wife Jennifer Sloan split after 23 years of marriage. Wow! Jim filed for divorce in August. Sloan previously filed for a legal split in March 2018, but they were able to reconcile before making the breakup permanent.
Lindsie Chrisley & Will Campbell
Chrisley Knows Best alum Lindsie Chrisley announced on July 27 that she and her hubby of nine years, Will Campbell, had decided to separate. Breaking the news to fans, she wrote on the 'gram:
"Will & I have mutually decided to end our marriage. We maintain the greatest respect & love for one another, & we're so grateful for our time together. We will continue to remain friends & be devoted parents to our son whom we both love very much. Personally, I am focusing on the new beginnings ahead & a fresh space with the move this week."
Sammi 'Sweetheart' Giancola & Christian Biscardi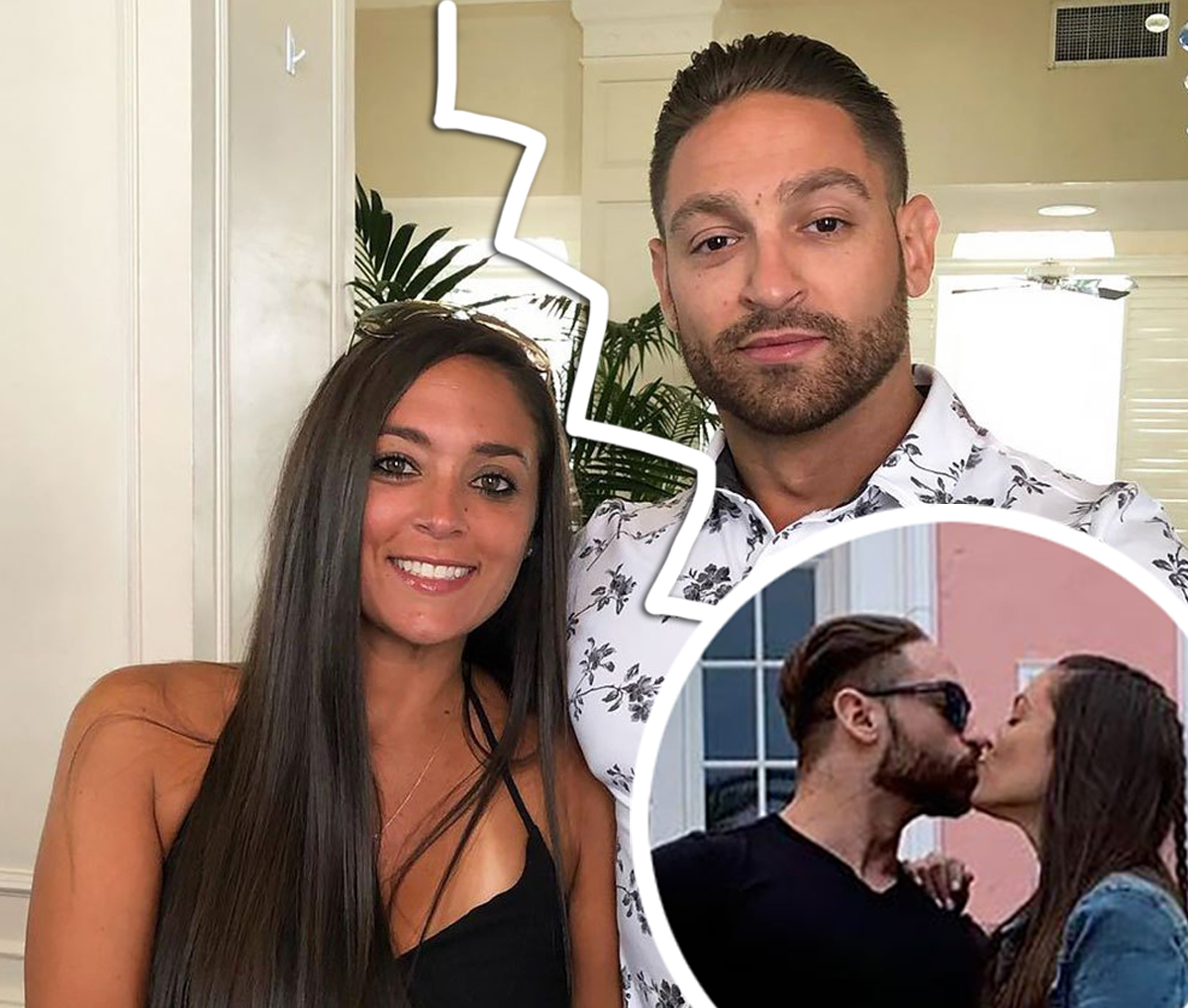 Sammi "Sweetheart" Giancola, a Jersey Shore star, ended her engagement to Christian Biscardi in late July. The couple got endangered in 2019 after coupling up in 2017. They had postponed their April 2020 nuptials due to the coronavirus pandemic, and we guess that time waiting made them realize they didn't want to walk down the aisle after all.
Kenny Edmonds & Nicole Pantenburg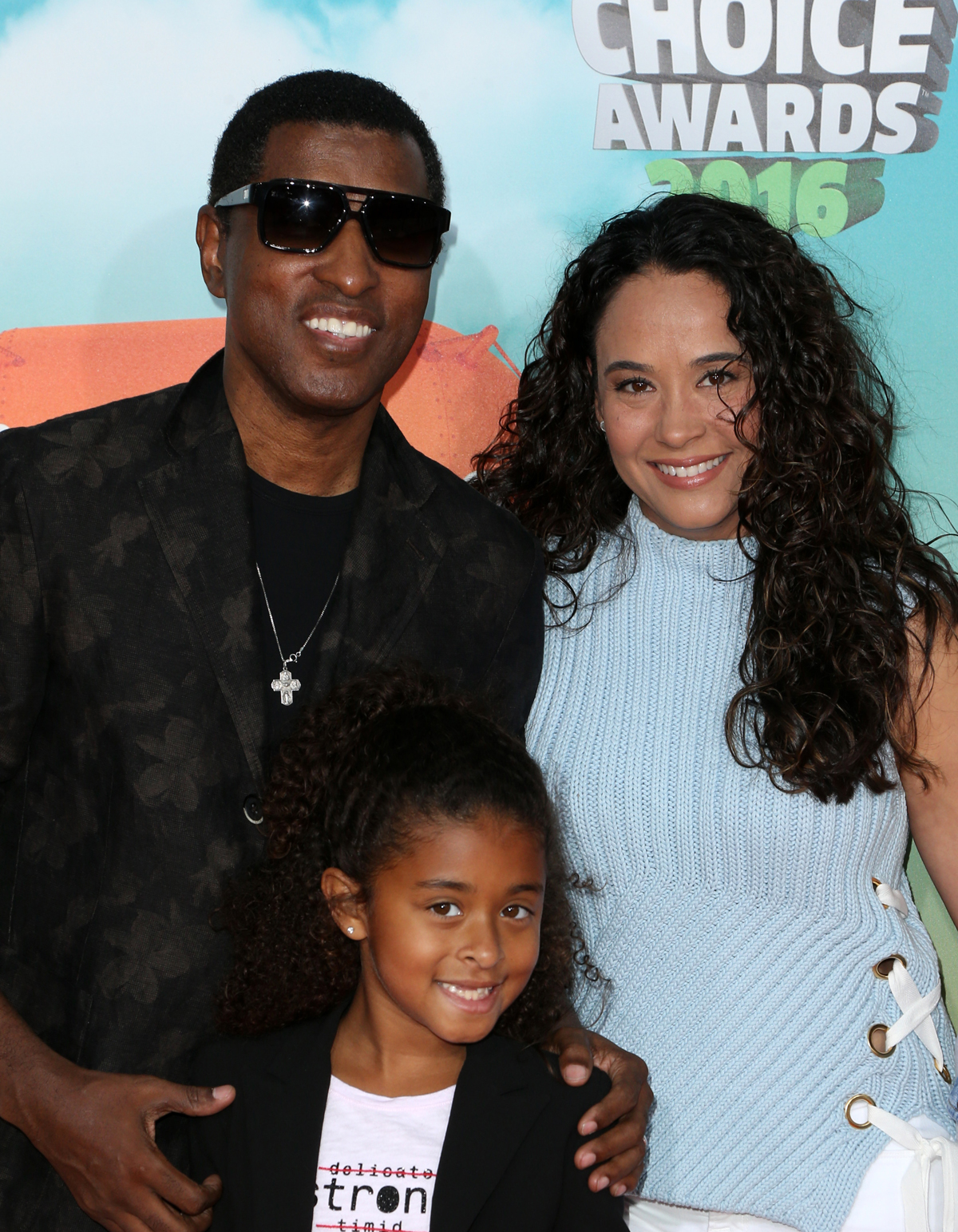 Kenny "Babyface" Edmonds and Nicole Pantenburg revealed their plans to divorce in July after seven years of marriage. Speaking to TMZ, they shared:
"After much thought and with great sadness, we have decided to end our marriage. We continue to care and have respect for one another and share eternal love for our daughter and her well-being. We ask for personal privacy for ourselves and our daughter as we navigate these new steps as a family."
The pair got engaged in February 2014. They'd already been dating for seven years at that point! They share daughter Peyton, 13,  together.
Christian Siriano & Brad Walsh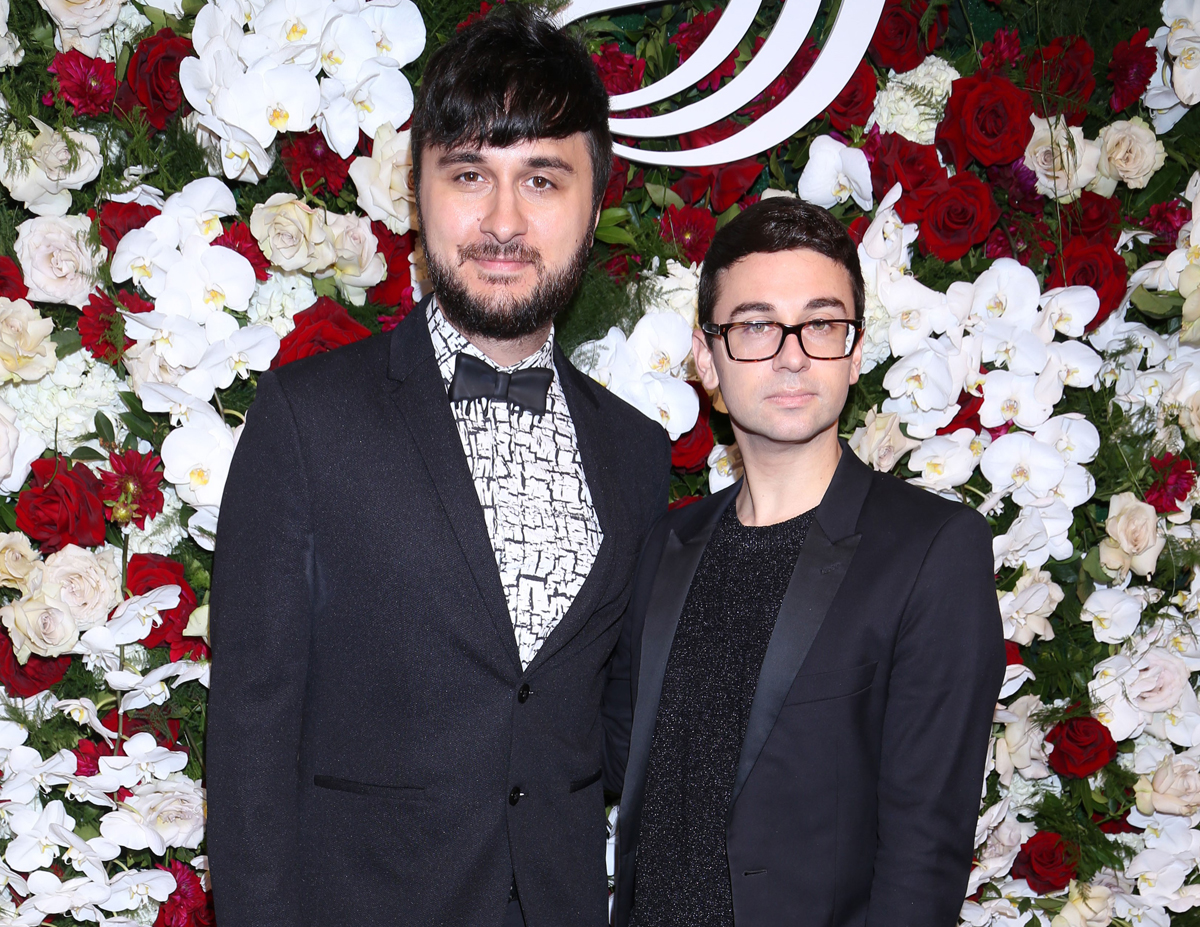 Project Runway season 4 winner Christian Siriano filed for divorce from Brad Walsh in April. The couple tied the knot in 2016, first announcing their split in 2018 before finally legally requesting to dissolve the marriage.
James Marsters & Patricia Rahman
This is sad! Buffy the Vampire Slayer alum James Marsters and his wife Patricia Rahman split after they marked their 10th wedding anniversary! The duo tied the knot in January 2011 after their May 2010 engagement.
Simon Baker & Rebecca Rigg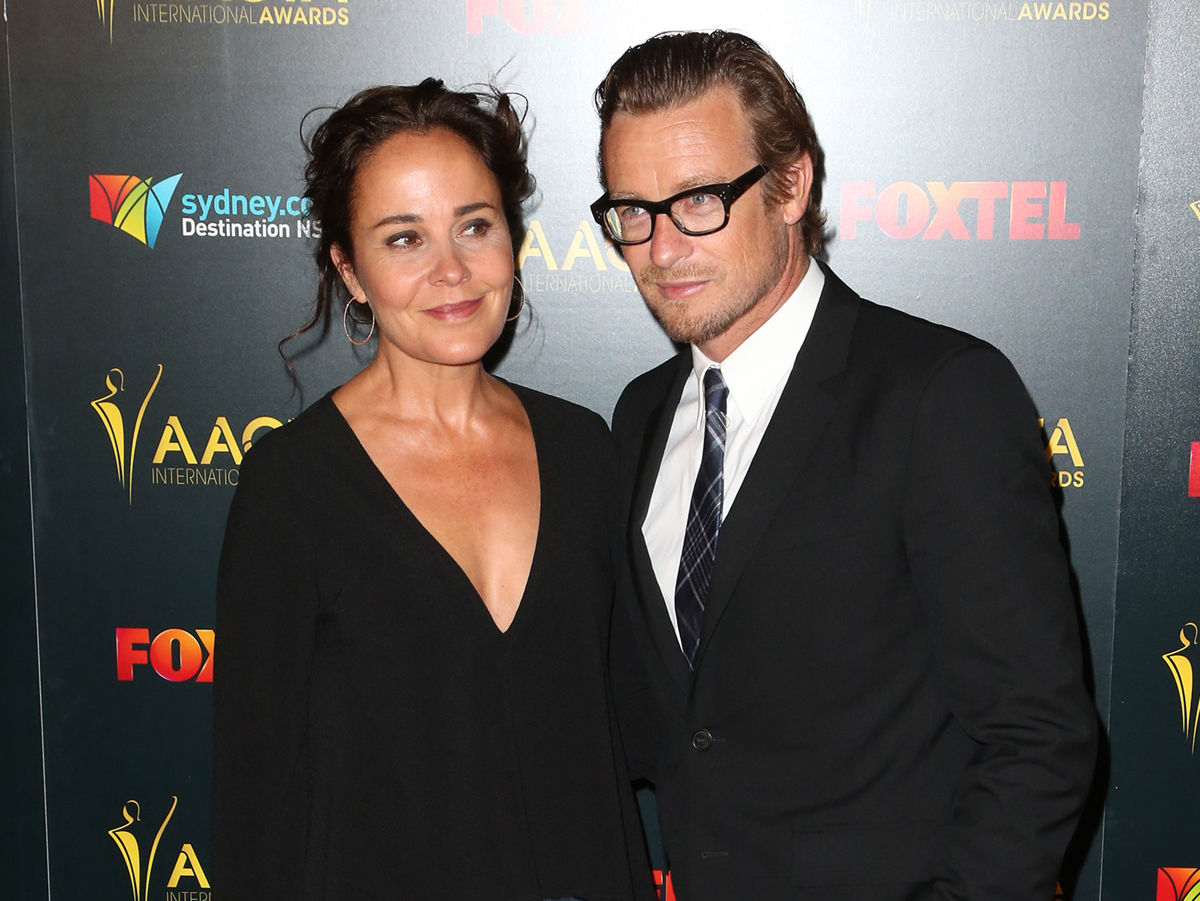 Simon Baker split from his wife of 29 years (!!!), Rebecca Rigg. The announcement came on January 29, but in a statement they revealed their split actually happened in 2020. The pair said:
"Simon Baker and Rebecca Rigg have announced their separation after 29 years of marriage. The longtime couple quietly split last April and have jointly stated, 'We remain close friends and our three children will always be the most important focus of our lives.'"
Tim Robbins and Gratiela Brancusi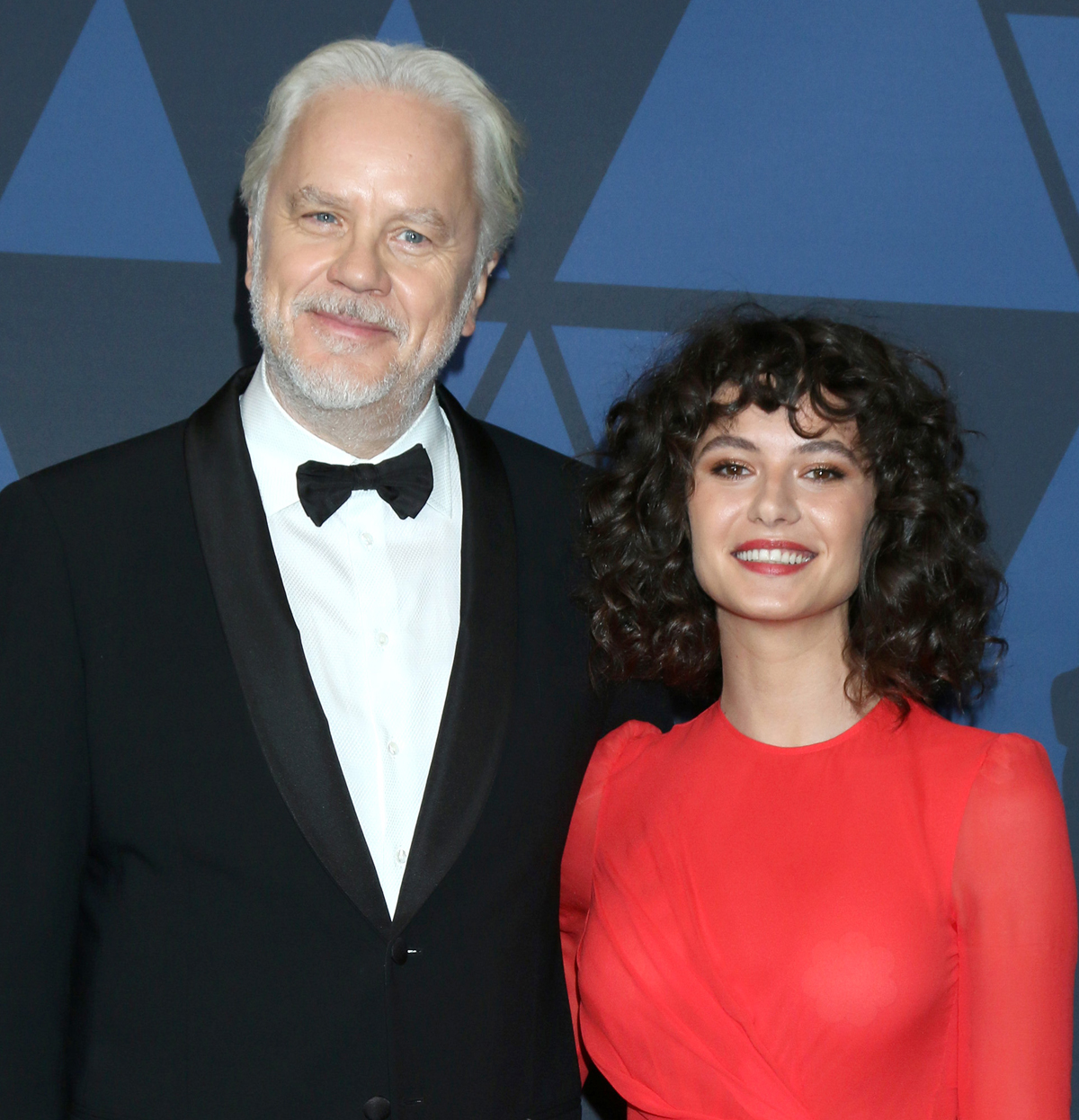 The Shawshank Redemption star Tim Robbins filed for divorce from Gratiela Brancusi. It's unclear when the former couple married, but they went public with their relationship in 2018, so this was likely a tough breakup.
Kenya Moore & Marc Daly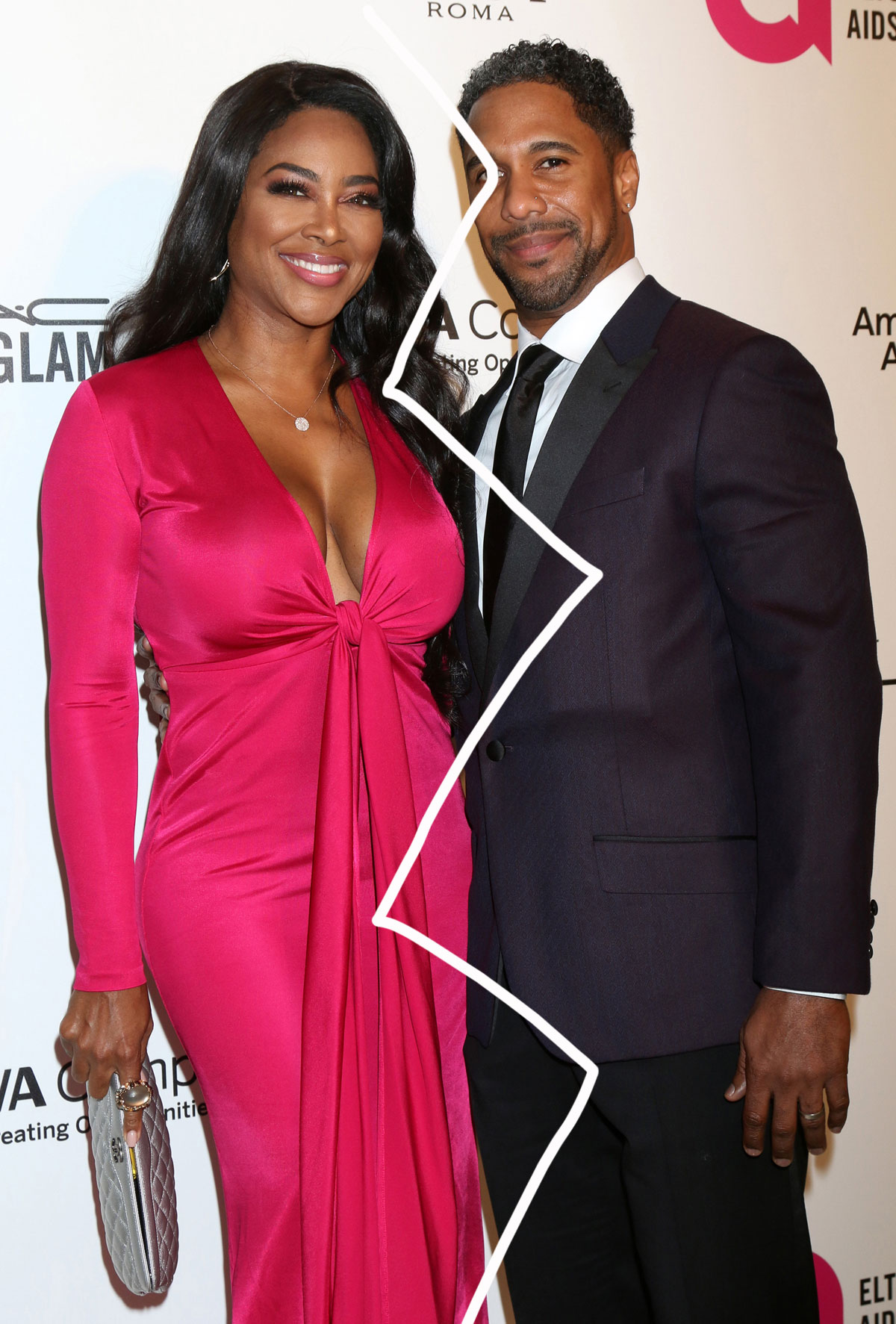 In January, Real Housewives of Atlanta star Kenya Moore and Marc Daly broke up for the second time. Marc shared in a statement:
"After recently attending mediation, Kenya and I have agreed to end our marriage. I will always have great care for her and look forward to amicably continuing to co-parent our daughter Brooklyn with an abundance of love and wisdom."
The exes originally tied the knot in June 2017 but broke up in September 2019. They decided to give it a second chance, and, well, decided that they're not meant to be.
Javi Marroquin & Lauren Comeau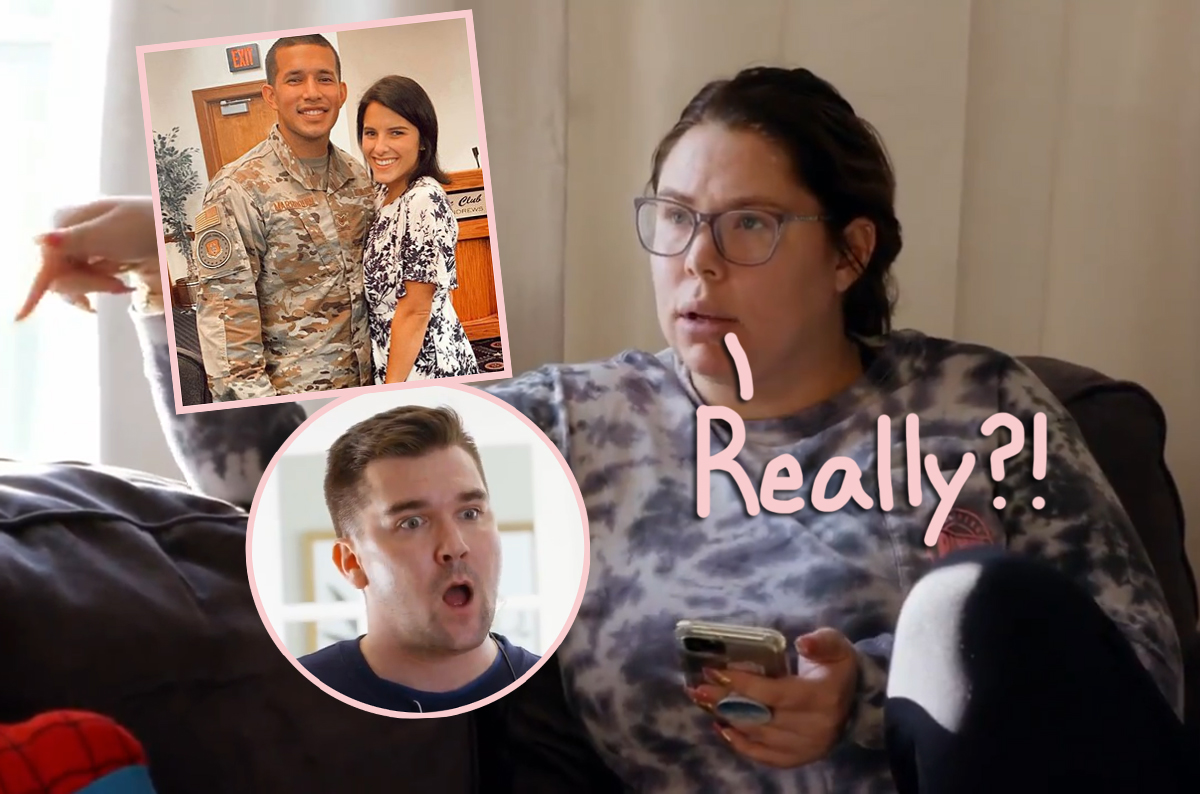 Teen Mom 2 stars Javi Marroquin and Lauren Comeau split on January 19. While claiming that her fiancé cheated on her, Lauren confirmed the three-year relationship was done, saying in a since-deleted Instagram Story:
"I have dealt with my fair share of betrayal and pain my whole life, but what I learned today, what I found out today — from the kids none the less — just makes me feel like the last three years, they've just been waiting for this to happen."
Javi denied the allegations that he cheated on Comeau with his ex-wife Kailyn Lowry.
Luke Evans & Rafa Olarra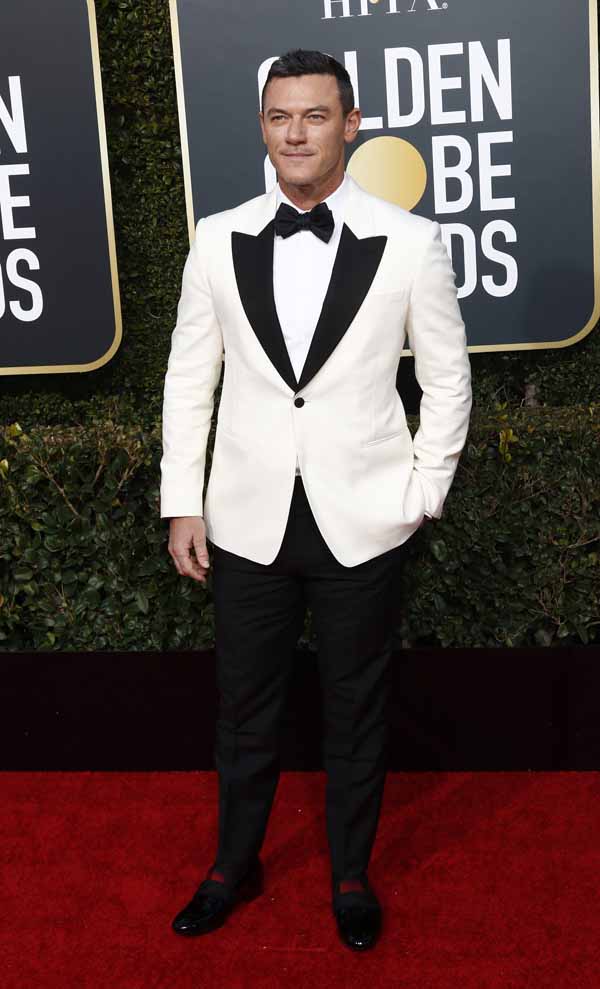 Luke Evans and Rafa Olarra split after dating for less than a year. The Beauty & the Beast actor confirmed the split, telling The Times:
 "It is what it is."
Aww!
Zoë Kravitz & Karl Glusman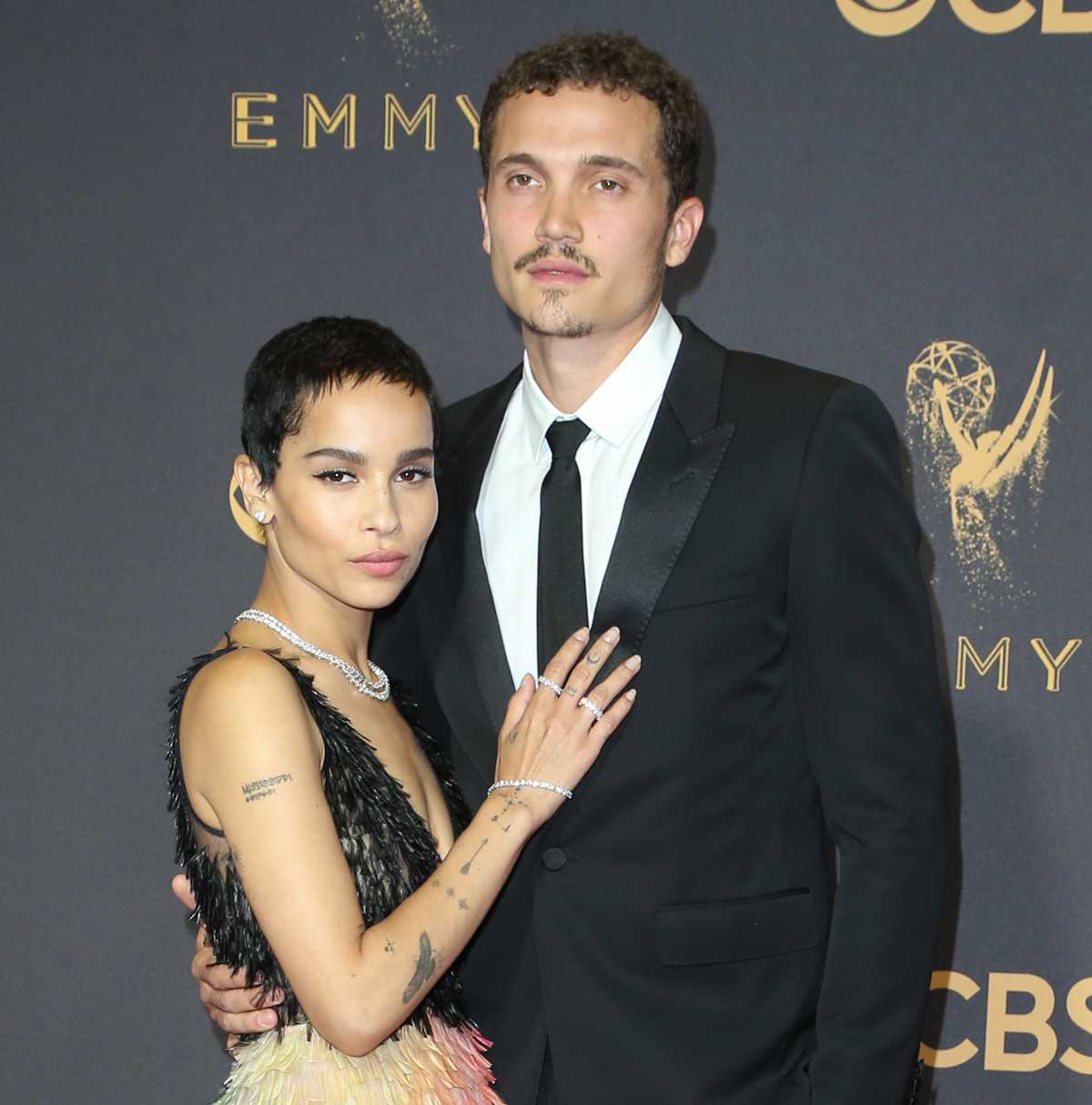 It was a rough start of the year for this couple. Zoë Kravitz and Karl Glusman split on January 2 after two years of marriage. The Big Little Lies star filed for divorce from the actor on December 23, 2020, but the news didn't make the headlines until this year. They first began dating in 2016 and tied the knot twice. First, during a secret ceremony in 2019, and then again the following month at her father Lenny Kravitz's Paris home.
Wendy Williams & Mike Esterman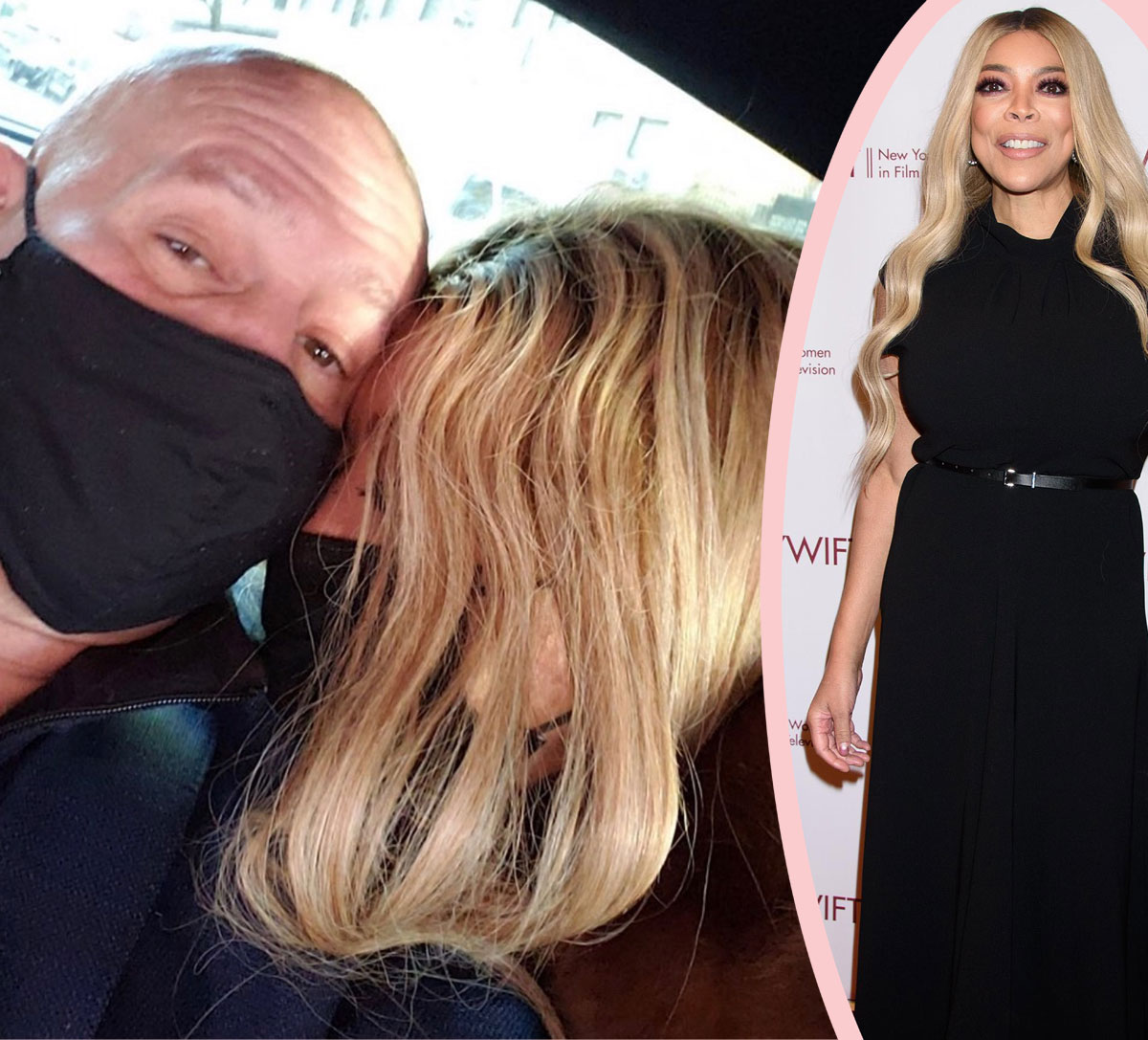 This was a short-lived romance. Wendy Williams and her beau Mike Esterman began dating in March after the Maryland-based contractor appeared on a segment of "Date Wendy." Ester told Page Six:
"She deserves to be with someone who may have more time. I can only wish her the best as we both continue the search at our own paces and remain friends in the process."
LeToya Luckett & Tommicus Walker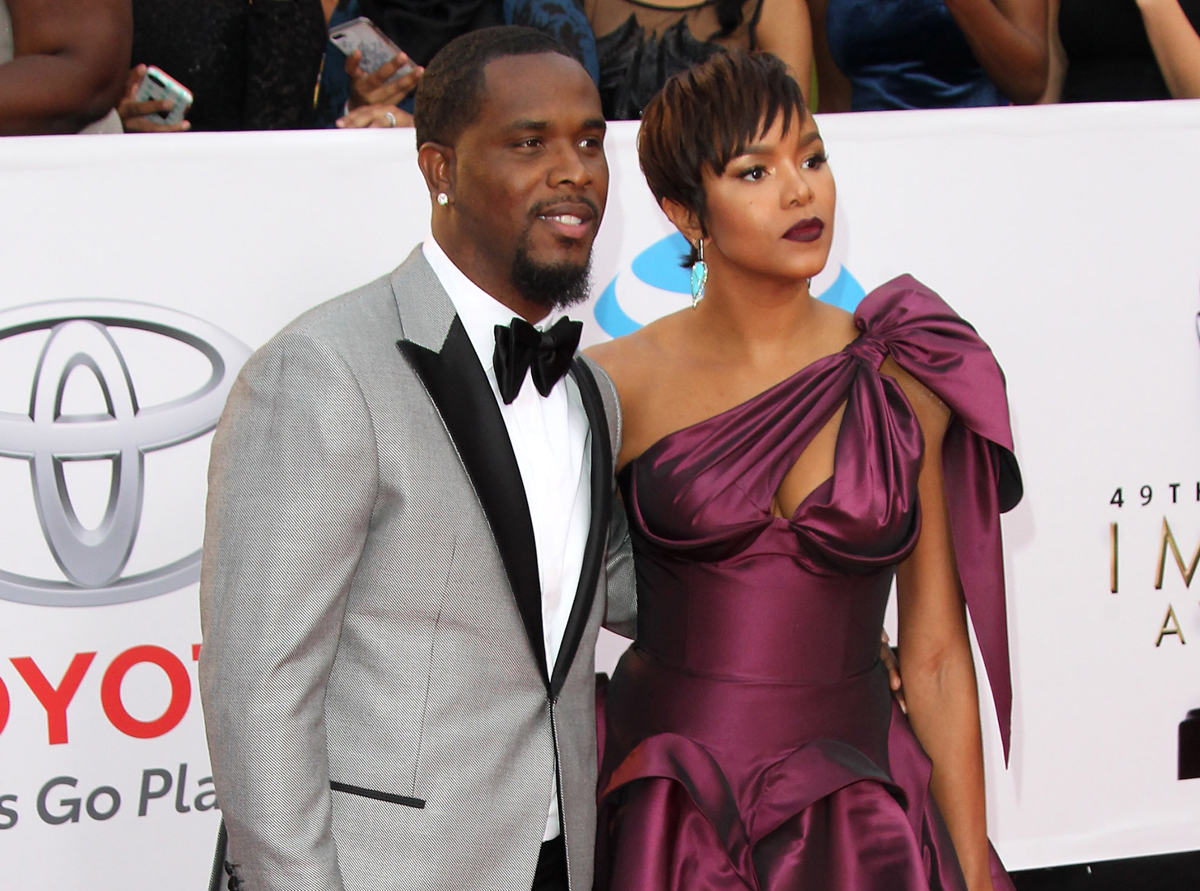 Destiny's Child alum LeToya Luckett split from her husband Tommicus Walker on January 11. They were married for three years and welcomed a son, Tysun Wolf, in 2020.
Jeff Lewis & Scott Anderson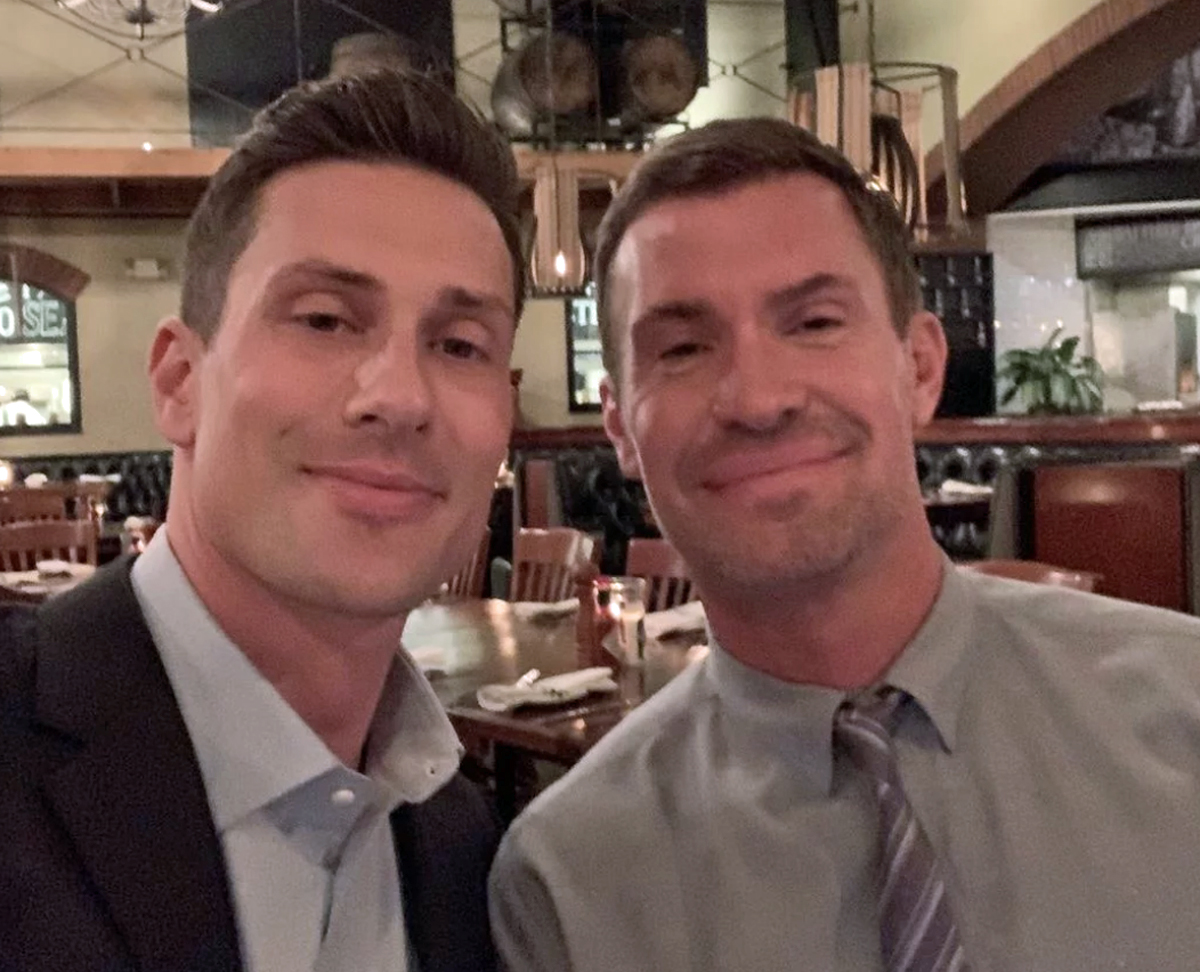 Flipping Out star Jeff Lewis broke up with Scott Anderson for the fourth time! The couple first began dating in May 2019 and it's been rocky ever since. In January, during the Jeff Lewis Live show, the TV personality admitted that Anderson decided he wanted to end the relationship… again. Lewis explained:
"I just kind of let him walk out the door because I can't … I don't have the energy. I don't have the energy to fight for it. This is the fourth time this has happened. I can almost plan it to the calendar."
Jaime King & Sennet Devermont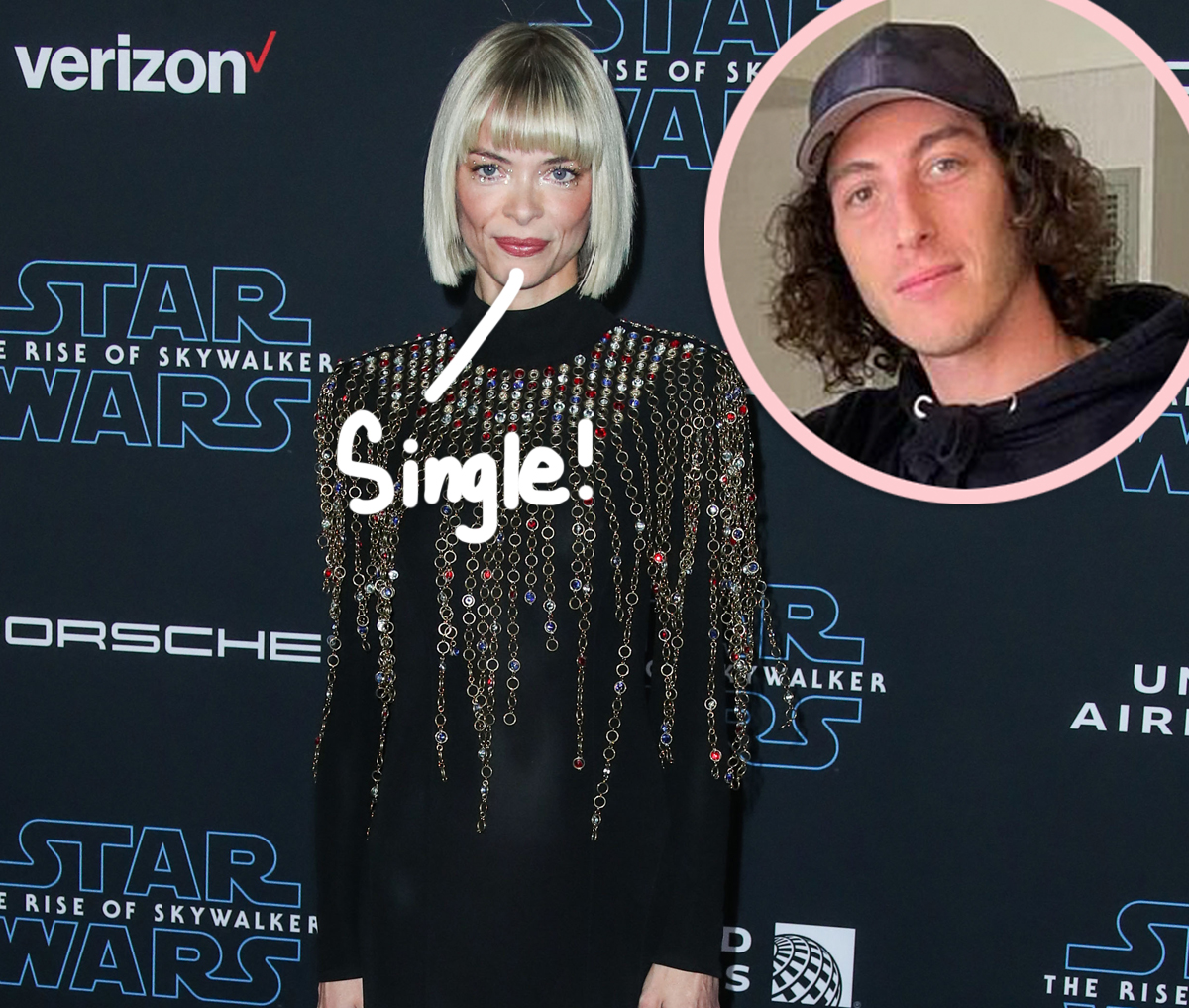 Actress Jaime King called things off with her boyfriend Sennett Devermont after 10 months. The couple split in late October, according to Page Six. The Black Summer lead and activist were first linked in December 2020 and made their relationship public in August.
Kary & Eduardo Brittingham
Real Housewives of Dallas star Kary Brittingham split from husband Eduardo after 12 years of marriage. She announced her divorce in May, saying:
"We are stepping into this new journey as co-parents together and while I know it's going to be an adjustment, I am confident that we can handle this next chapter of life with the same amount of mutual respect and love we've shared with each other for so long."
You can read her entire message (above).
Holly Madison & Zak Bagans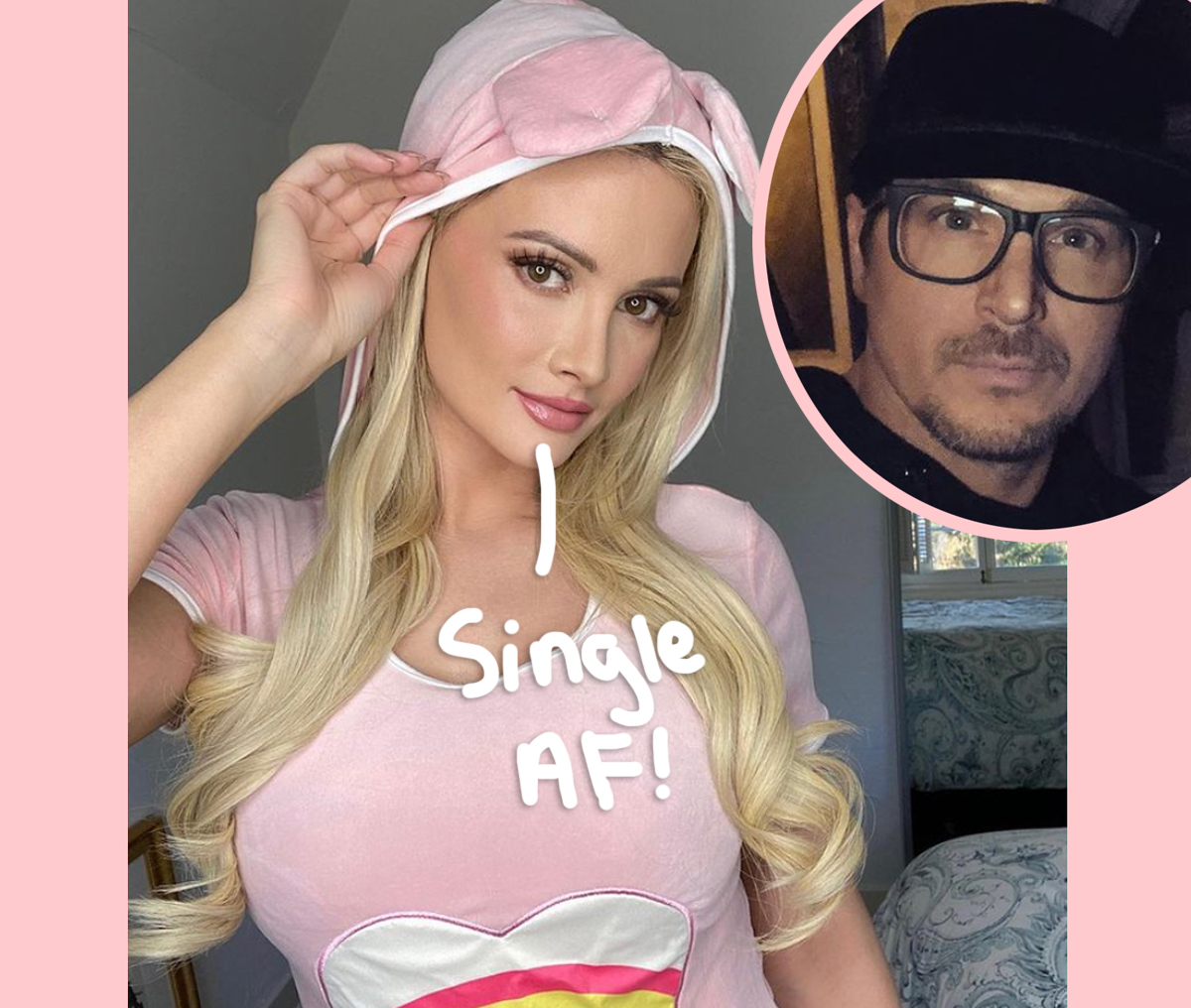 Former Playboy model Holly Madison split from her Ghost Adventures boyfriend Zak Bagans after nearly two years of dating. The exes split in February but are supposedly still good friends, according to a source who spoke with TMZ.
Victor Cruz &
Karrueche Tran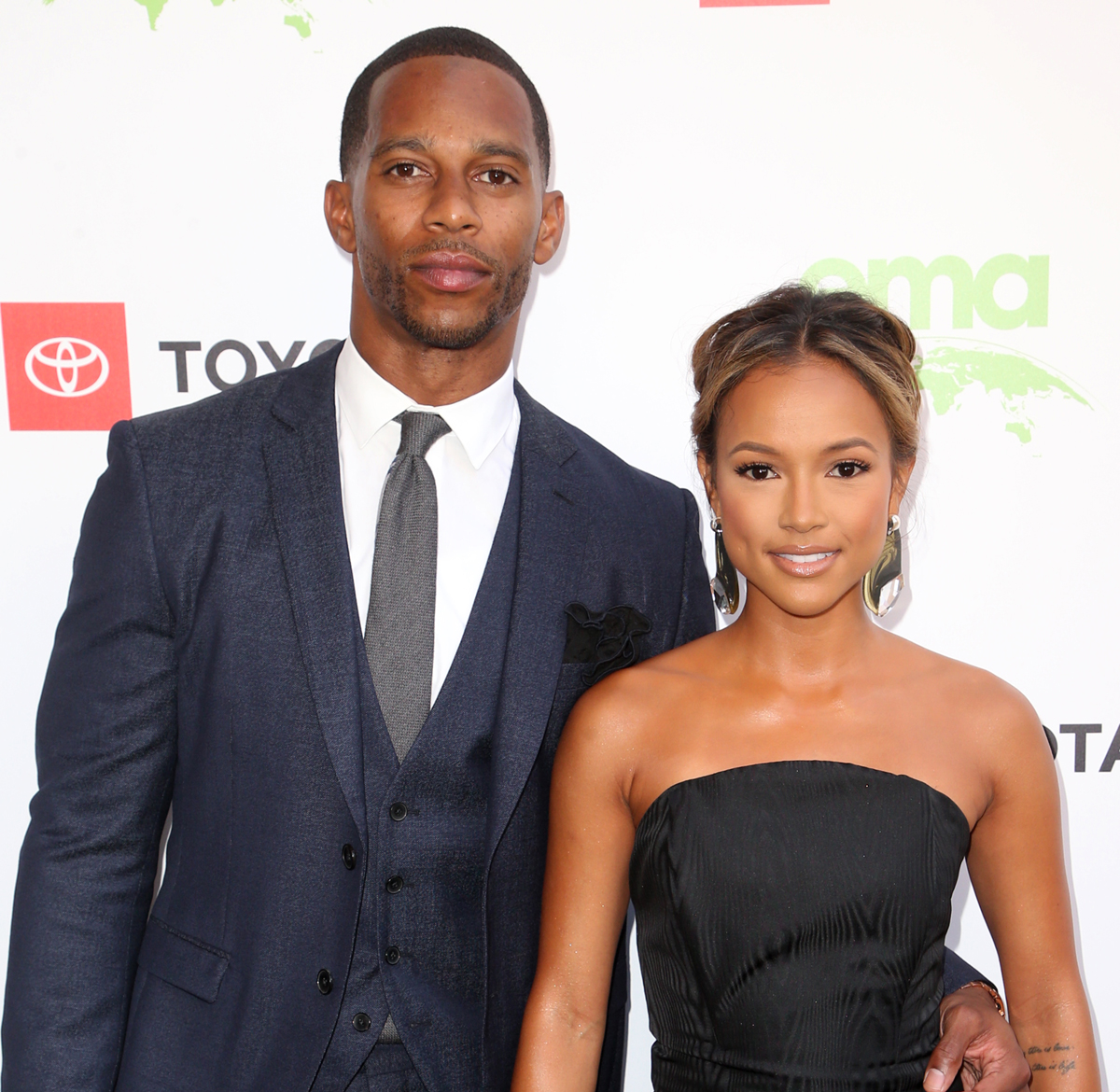 After three years together, ex-NFL star Victor Cruz ended things with Karrueche Tran. A source told E! News in February:
"Right now, they are focused on continuing to grow their successful careers. There are no hard feelings. This is just a case of two people moving forward in life separately."
Erik Lake & Virginia Coombs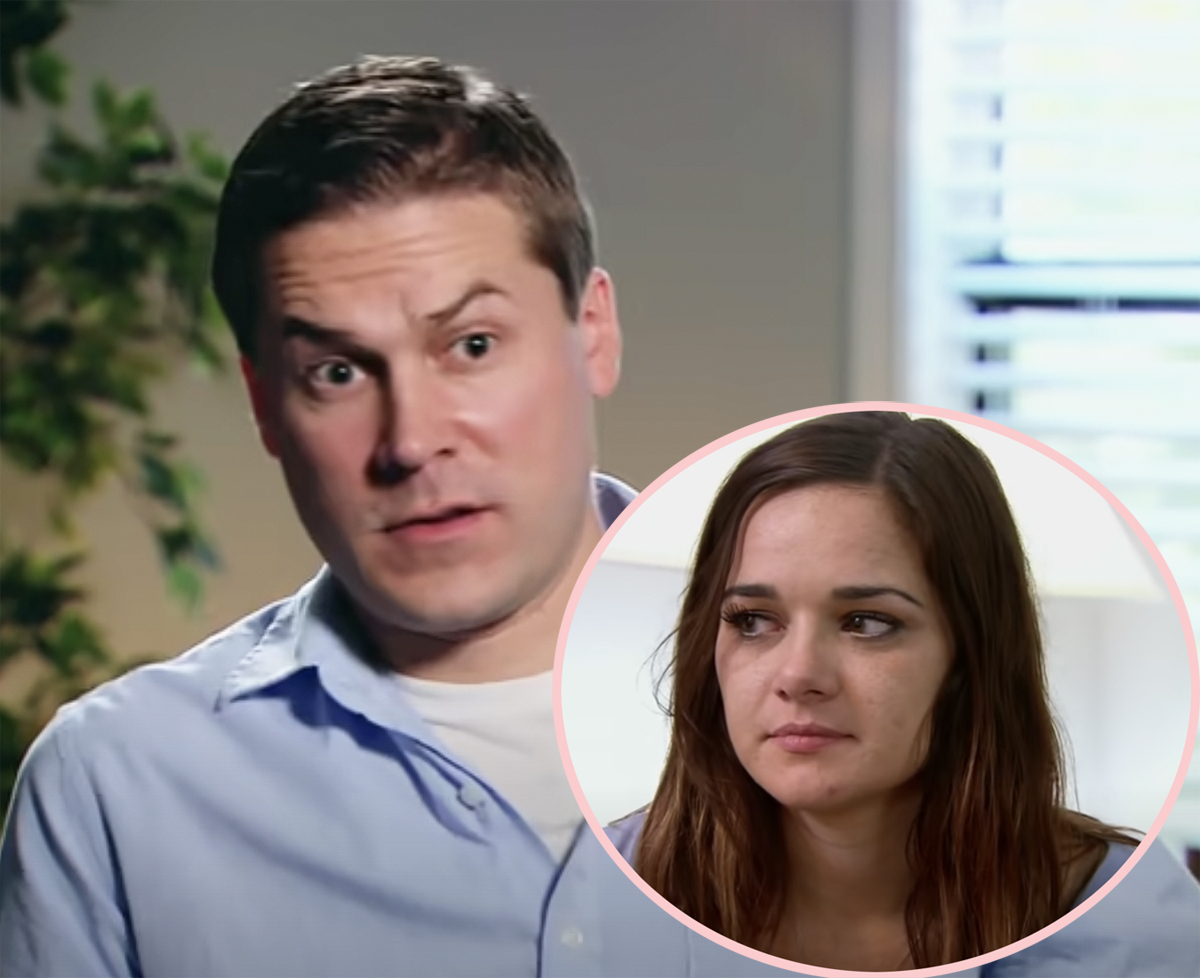 Erik Lake and Virginia Coombs of Married at First Sight split in July 2021. After taking their relationship off social media to maintain more privacy following their August wedding, they realized that public scrutiny wasn't the only problem in their romance. In a joint statement, they shared:
"Contrary to popular belief, we've been together and trying to make our marriage work since Decision Day. While we have decided to get a divorce, we aren't closing the doors on a possible future together."
Alana Paolucci & Charlie Lynch
Love Island USA stars Alana Paolucci and Charlie Lynch split in September, according to Page Six. Production sources told the outlet that after filming concluded, Charlie told a fellow contestant that he missed her and when word got back to his GF, she called off the relationship.
Michael Jessen & Juliana Custodio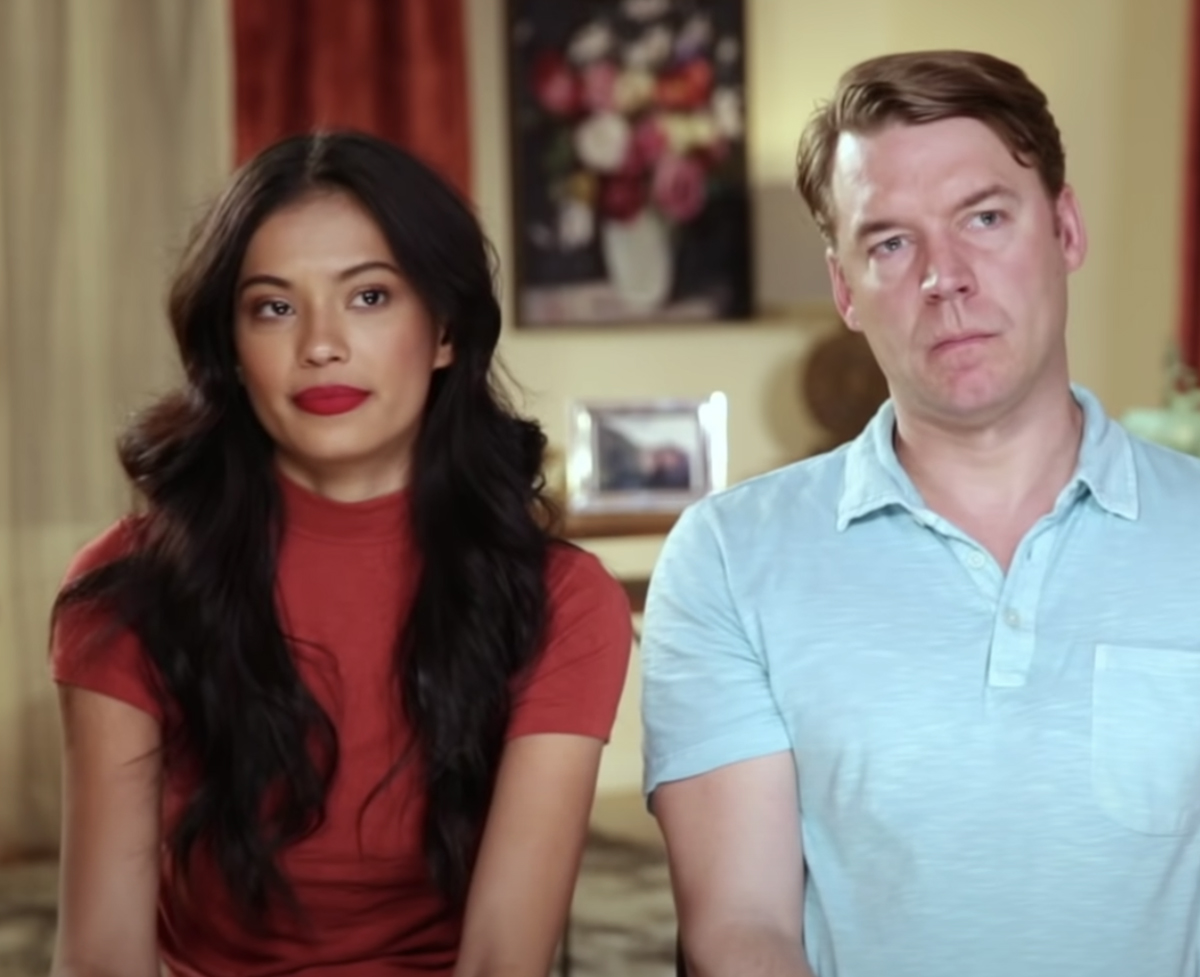 A pandemic "casualty." Michael Jessen and Juliana Custodio, who starred in season 7 of 90 Day Fiancé, split on their second wedding anniversary (October 12). Jessen explained:
"Our marriage is a COVID-19 casualty that will not be showing up in any statistics. Thankfully, you are quickly emerging healthier and stronger than ever. Some of the rest of us will likely be staying in intensive care for quite some time."
Nina Agdal & Jack Brinkley-Cook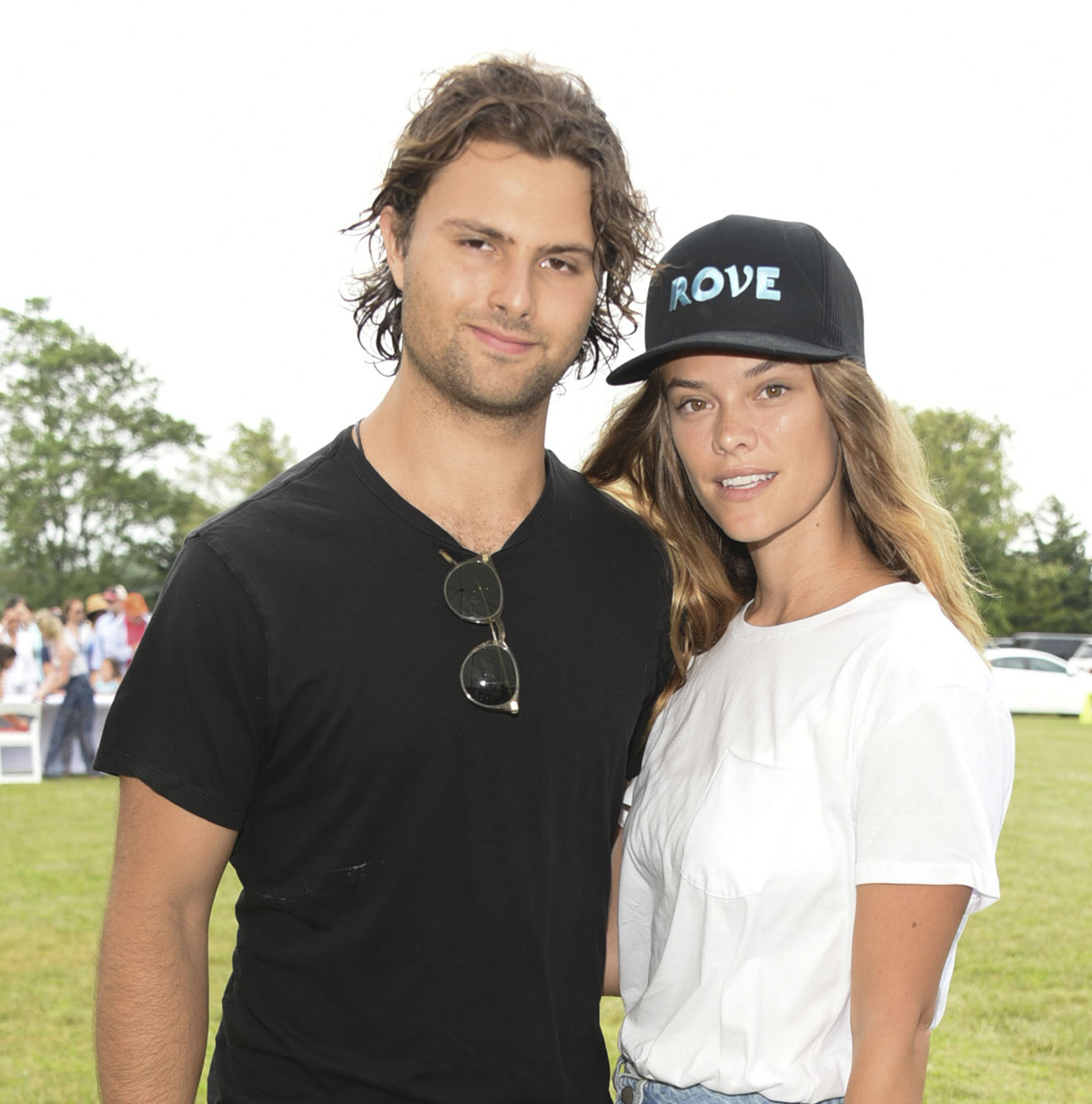 Model Nina Agdal and Jack Brinkley-Cook broke up in November, according to Page Six sources. They'd been dating since June 2017, after Nina split from Leonardo DiCaprio.
Julia & Silvio Scaglia Haart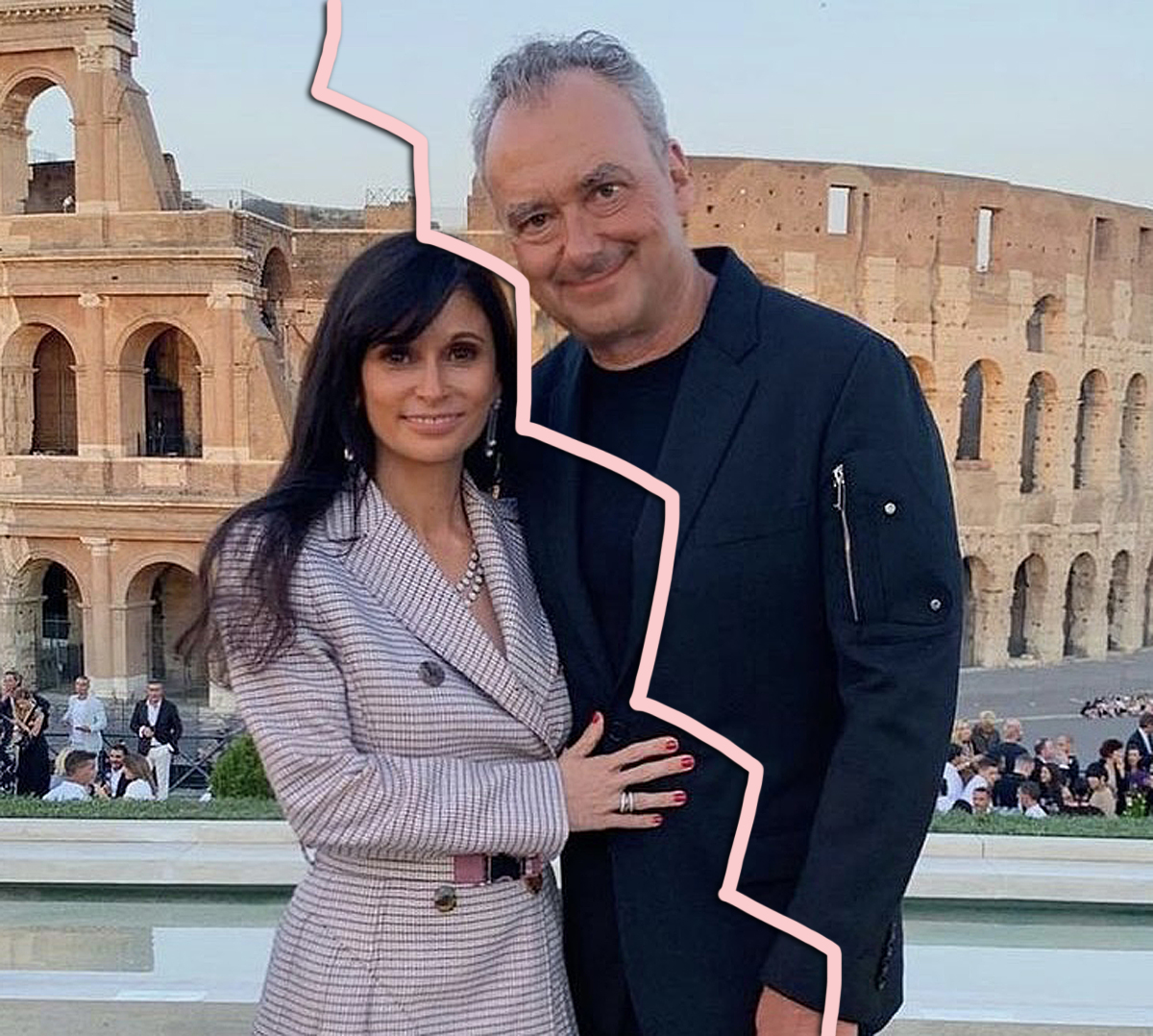 My Unorthodox Life stars Julia and Silvio Scaglia Haart split after two years of marriage. According to a Page Six source in December, the colleagues at Elite World Group "are living separate lives." The breakup is expected to be featured as a storyline in the Netflix show's second season.
Phew… We told you there was a LOT of heartbreak this year! Here's to hoping 2022 is full of more love.
[Image via WENN/Avalon/Instar]
Related Posts
CLICK HERE TO COMMENT
Sep 07, 2021 14:10pm PDT